Now that you're engaged, it's time to start thinking about the ideal time of year to tie the knot. This will differ depending on the couple, as everyone has different preferences and priorities which will be affected by the season of the wedding. For those trying to decide if summer is the right time to shoot for, we've put together some of the best reasons to get married in the summer. Keep reading to learn some pros of a summer wedding and see if it sounds like the perfect time for you to celebrate your love!
Long nights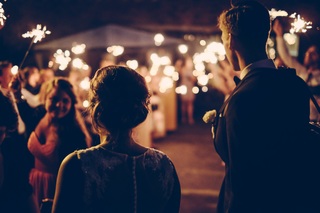 With summer's extra hours of daylight, you can be flexible with timing. If you live in one of the hotter parts of the country, consider a later start time for the festivities to keep everyone comfortable throughout the ceremony and reception. Plus, there will be no rush to get home when everyone's having a blast. Keep dancing, drinking, and reveling well into the night! What could be better than enjoying a wonderful evening of delicious food, refreshing drinks and exciting conversation with all of your favorite people, as a nice breeze keeps everyone comfortable?
Easier for guests to attend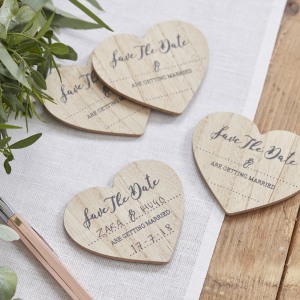 Looking to get the best turnout from the people on your guest list? Summer's probably your best bet. Kids are out of school, people are generally more available to travel, and there are multiple long weekends to work with if you'd like to plan around one. For one of the most important moments of your life, you'll want everyone you care about to be there to help you celebrate!
If you're thinking that a summer wedding sounds nice but might not be exactly what you're looking for, we'd recommend looking into the pros of a spring wedding!
Lots of Attire Options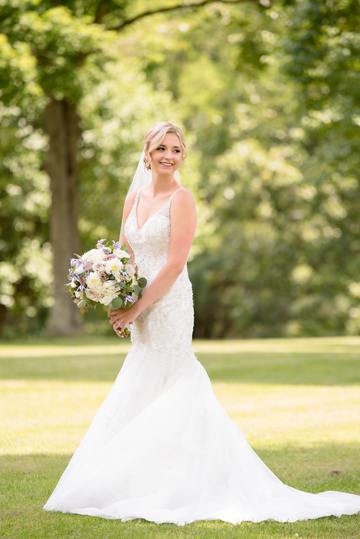 Summer weather allows for a wide variety of possible dresses and outfits. Get creative and try to find a theme that looks good and will allow everyone in the wedding party as well as the guests to have a memorable time. Just be sure to select attire that is better suited to hot weather, so your bridesmaids and groomsmen aren't sweaty and uncomfortable! And just like the springtime, summer offers a gorgeous array of flowers that can add incredible beauty to your day. Here are some beautiful summer wedding flowers to consider!
Great Time for an Outdoor Wedding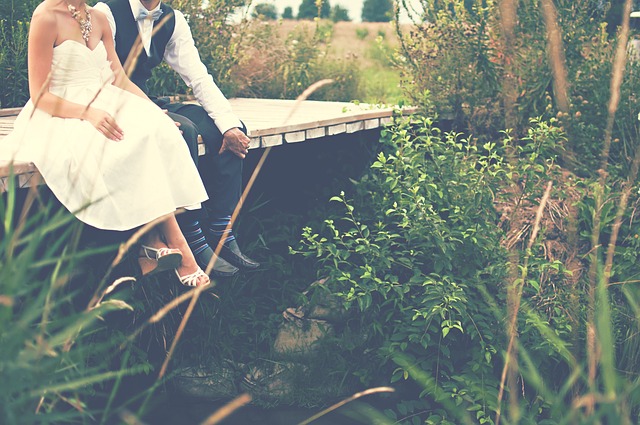 In terms of weather, summer tends to be a great time for weddings. If you've always dreamed of a gorgeous wedding that takes place outdoors, summer should be a good time to do this. There's always the risk of rain or a thunderstorm, so just make sure that you have a backup plan if the weather doesn't go your way.
Cons of a Summer Wedding
So you have a more complete idea, we also wanted to briefly touch upon a few of the drawbacks of having a summer wedding. The heat can be difficult to manage, especially when sweat starts to interfere with the hair and makeup looks you've so meticulously achieved. Summer can also be a difficult time to ensure certain guests can be in attendance. Though lots of people have more open schedules, some families travel extensively during the summer, so it may be difficult for them to attend weddings. One more con is that summer weddings can sometimes entail a long engagement, especially since December and February are popular months for engagements. As desirable venues and vendors can book up quickly for the early summer months, you may have difficulty planning your dream wedding unless you have more lead time. Consider these points, but also be sure to acknowledge the many other reasons that make summer weddings such a desirable prospect to many couples!
Looking for the perfect theme to delight your guests? Take a look at our new collections in our Summer Wedding Lookbook!