With summer nearly here, we're excited to showcase four new summer wedding themes! Keep reading for a look at each of our new favor and decor collections!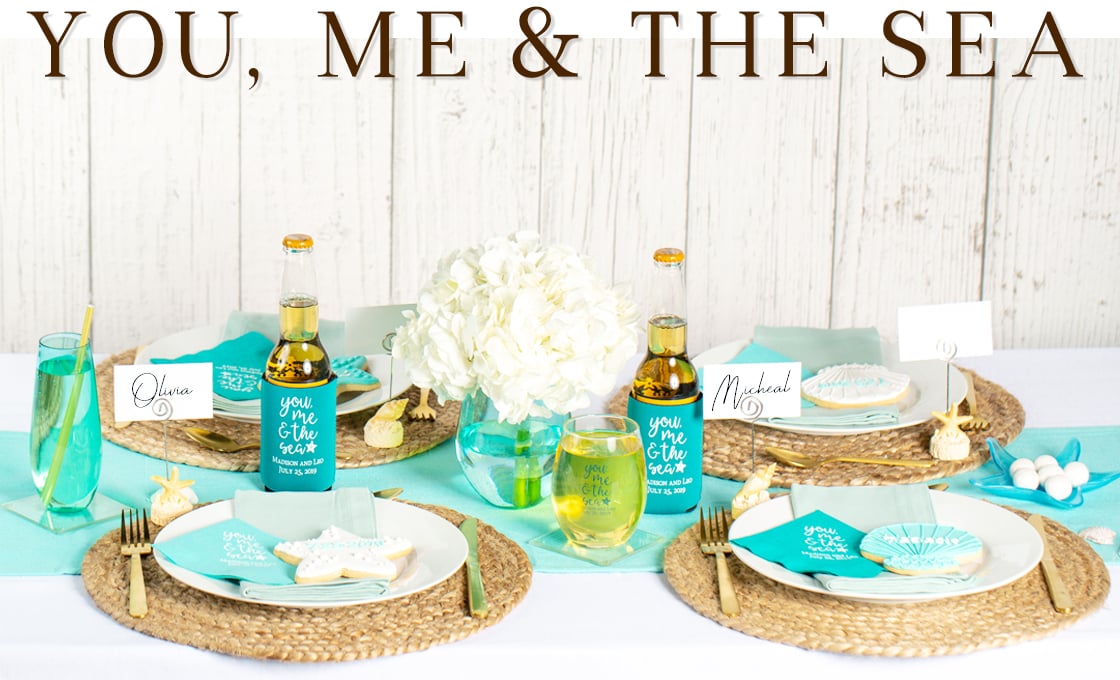 Seashells abound in this beach theme, with gold, teal, and white tones help that help to establish a distinctive look. Whether your special day is taking place by the water or you're simply looking to conjure seaside vibes, this collection will help you transport your guests to the oceanside. Other oceanic themes are represented, including coral and starfish.
Sand dollar coaster favors, shell-shaped string lights, and starfish bottle openers all help contribute to your wedding's beach theme.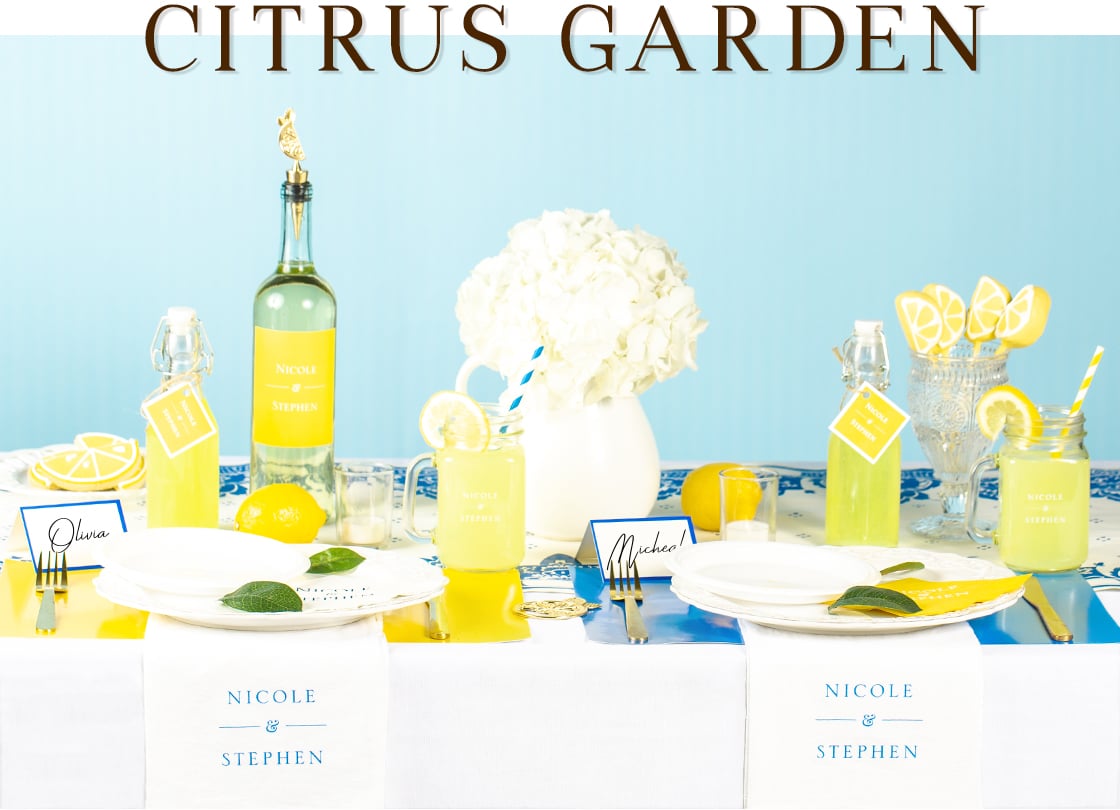 This classy array of favors and decor bursts with pops of color and conveys a sense of upscale elegance. Yellow, white, and blue comprise a simple yet pleasing palette, and the lemon motif has enough zest to hold your gaze. Boldly elegant blue patterns feature white space that provides room to breathe.
Lemon-themed drinkware, trinket trays, and lemon slice cookie favors help to round out the bright look this collection offers. Dazzle your guests with this impressive theme!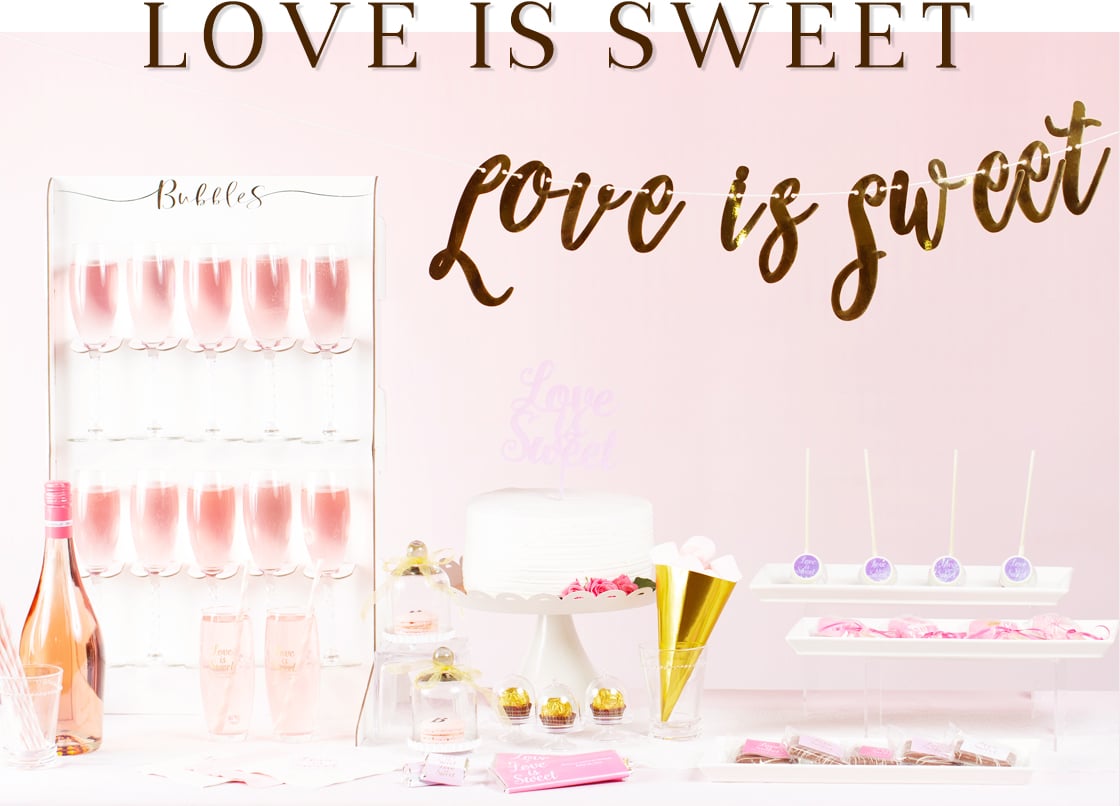 The light pink, gold, and lilac accents of this collection will help to lend your special day an airy atmosphere without sacrificing the pomp and beauty you desire. The favors and decor put comfort and joy at the forefront for a relaxed day of celebrating your love.
Some highlights are delicious chocolate pops, stunning pink dessert plates, and the alluring champagne glass wall holder to display the bubbly for all to enjoy. Your guests will be happy to indulge on your special day!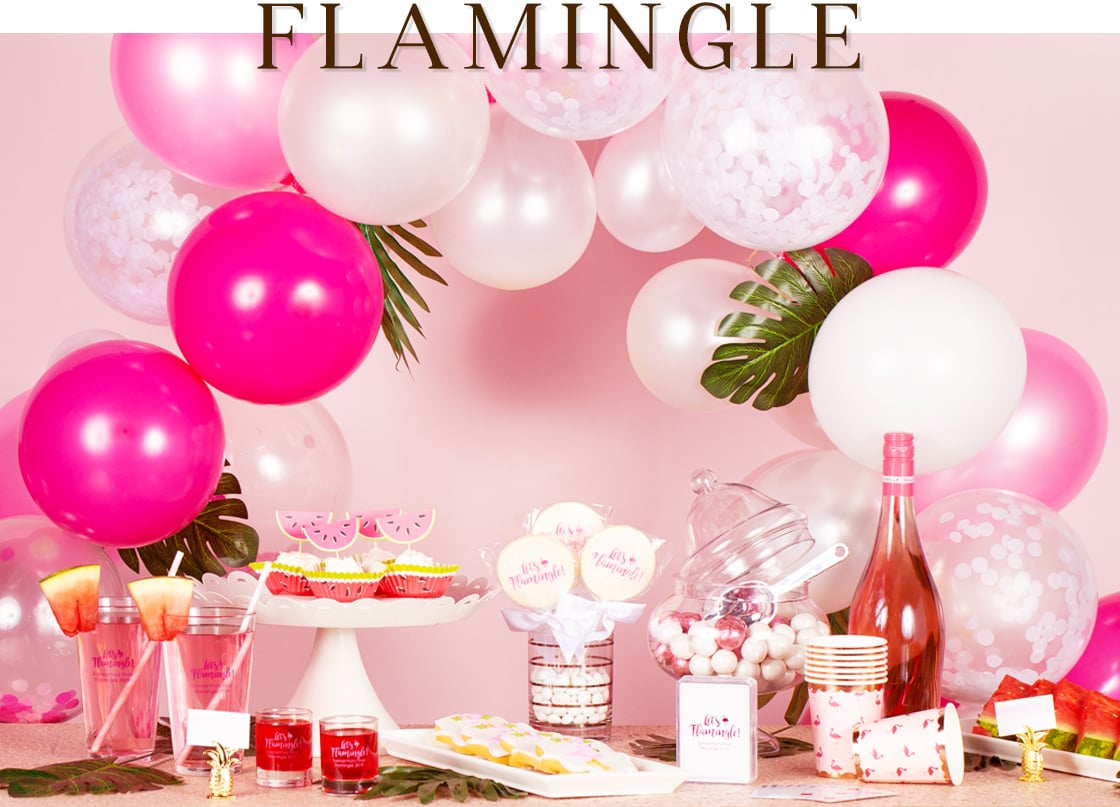 This new bachelorette collection features flamingo and watermelon motifs that help to channel a carefree, summer atmosphere. Heavy in pink, white, green, and red hues, this collection is perfect for setting the backdrop for a boozy backyard bash with all of your favorite ladies. This tropical collection would be great for a fun day in the sunshine as the bride-to-be and her bridesmaids celebrate her last "Flamingle"!
The Flamingle collection offers a range of glamorous colors and fun favors and decorations, like champagne gummy bears, tropical beach tumblers, and flamingo-themed plates and napkins.
Already falling in love with these new collections? There's so much more to see! Be sure to take a look at our new Summer Lookbook for a deeper dive into these new summer wedding themes and to select some favors and decor to make your wedding or bachelorette party extra-special.