The average wedding in the U.S. currently runs to nearly $30,000. That's a lot of money to spend on one day, right? For some people, they've been imagining their dream wedding for many years, and they don't mind having to spend a lot to achieve this. Others, though, might be unable or unwilling to foot that kind of bill. Fortunately, you can still plan a special day that will dazzle your guests without spending a fortune. Keep reading for a bunch of tips for planning a wedding on a budget that will help you to cut down your wedding's cost to a number that's manageable for you, your partner, and anyone else who might be chipping in!
Establish a budget and don't exceed it
It can be easier said than done to stick to your budget as you progress on your journey to the altar. As you talk with more vendors and see more Pinterest photos, it can be tempting to throw the whole budget out the window and just go big for your magical day. At times like these, it's important to remind yourself why you decided it would be wise to be frugal in the first place. At the end of the day, most couples want to have a day in which they can share their love with those they care about most. So before you splurge on something, determine if you and your partner would rather have that money go toward your honeymoon or a home renovation project.
Find a free or affordable venue
Renting a venue is among the largest expenses for many weddings. If you can sidestep this large cost or find a way to cut it down significantly, you'll be well on your way to staying within your allotted budget. Consider a backyard affair if you or someone you know has the room for it. If you happen to know someone who owns a restaurant or another appropriately sized space, see what kind of deal they can offer you. Art galleries, public parks, college campuses, and even a blocked-off street can all serve as other cheap or free venues in which to get married. If you're able to find a budget-friendly location you can use for both your ceremony and reception, that's even more money saved!
Keep the guest list small
Every single person who attends your wedding adds to the final cost. This is important to keep in mind from the outset when you're assembling the guest list. There's no doubt that some people could have their feelings hurt if they're not invited, but most people will understand that you're trying to be frugal and keep your guest count low. A way to prevent hurt feelings is to categorize the people who won't be invited (e.g. coworkers, children), and avoid making exceptions. One potential compromise is to invite a larger number of people to the ceremony but then have a more intimate reception afterward with only your closest friends and family.
Don't go overboard with the details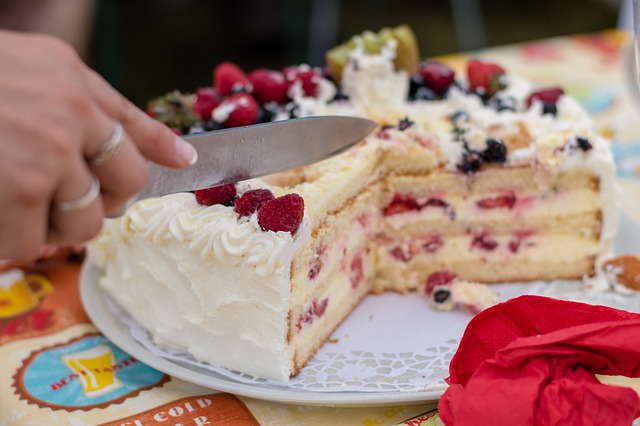 A lot of the sneaky costs from a wedding can come from the little things that add up. You can still have the beauty and special touches you desire, but by using smaller doses of flair you'll be able to keep the costs from ballooning out of control. For instance, rather than having a huge floral budget to decadently decorate, focus on one or two parts of the venue to cover more intensively, while adorning other parts of your venue with more affordable decorations, like books, lights, or photographs. Another way you can reduce decorating costs is by selecting a location that doesn't require extensive beautification, like a picturesque park. For your wedding cake, keep it simple, rather than ordering a huge, elaborately decorated cake that'll cost a fortune. In general, if you and your partner decide there are certain aspects of a typical wedding that you'd rather skip, go ahead! Avoiding an expense altogether is easier than looking for a more affordable alternative.
Simplify the food and drink menus
If you decide to serve a grand variety of fancy dishes, this will be reflected in the final cost. Though food and beverages are another big line item for most weddings, there are some strategies you can use to trim down this cost quite a bit. If there's a local restaurant you love, why not ask them if they can cater your wedding? You may be able to get a great deal by doing this rather than going through a wedding caterer that will often tack on all kinds of other fees. When it comes to drinks, having an open bar is a great way to find yourself with a shocking tab to pay at the end of the night. Look for a venue that will allow you to bring your own alcohol, and stock up on some popular beer and wine varieties for your guests to enjoy.
Ask for help instead of gifts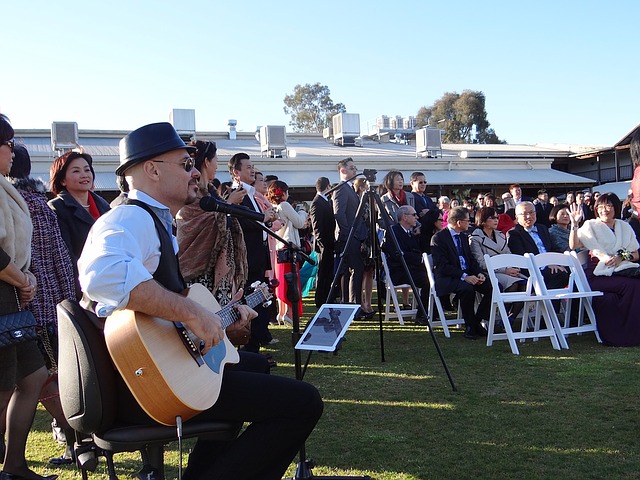 With all the people you'll be sharing the day with, many of them are bound to have skills that you could find useful. Talk in advance to these individuals and see if they'd be willing to lend their talents. Whether your cousin DJs on the side or your aunt has a knack for baking incredible desserts, whatever tasks you can assign this way will save you money compared to hiring outside professionals. However, be sure these individuals feel good about the arrangement. For instance, you can urge them to skip bringing you a wedding gift since they're generously offering their time and skills. 
Find an affordable wedding date and time
Planning your wedding for the off-season will mean it'll be more affordable than if you opt to wed during a popular month like June, September, or October. Similarly, since most weddings take place on Saturdays, you can find some nice savings by deciding on a Friday or Sunday wedding. If you're able to pull off a weekday wedding, you'll be able to save even more!
Other tips for a budget-conscious wedding
Print your own invitations from home rather than splurging at a stationery store
Have your photographer capture the most important moments, rather than paying them more to stick around for the whole night
See if you can score better pricing from your vendors by paying the full amount in cash up front
Serve food at stations or buffet-style instead of having a sit-down meal
See if you can find a well-fitting dress you can buy right off the rack
Have any other tips for planning a wedding on a budget that you'd like to share? Tell us in the comments section! And if you're still looking for wedding favors to add that special touch to your big day, take a look at what we currently have on sale!