Celebrating your wedding deserves to be an extra special occasion — and with that in mind, we decided to create a simple and sweet DIY to include in your big day. These DIY candy rings taste just as good as they look, and make adorable toppers for any special treats. Take a look at the recipe below to get inspired for your upcoming bridal shower, bachelorette party, or engagement party.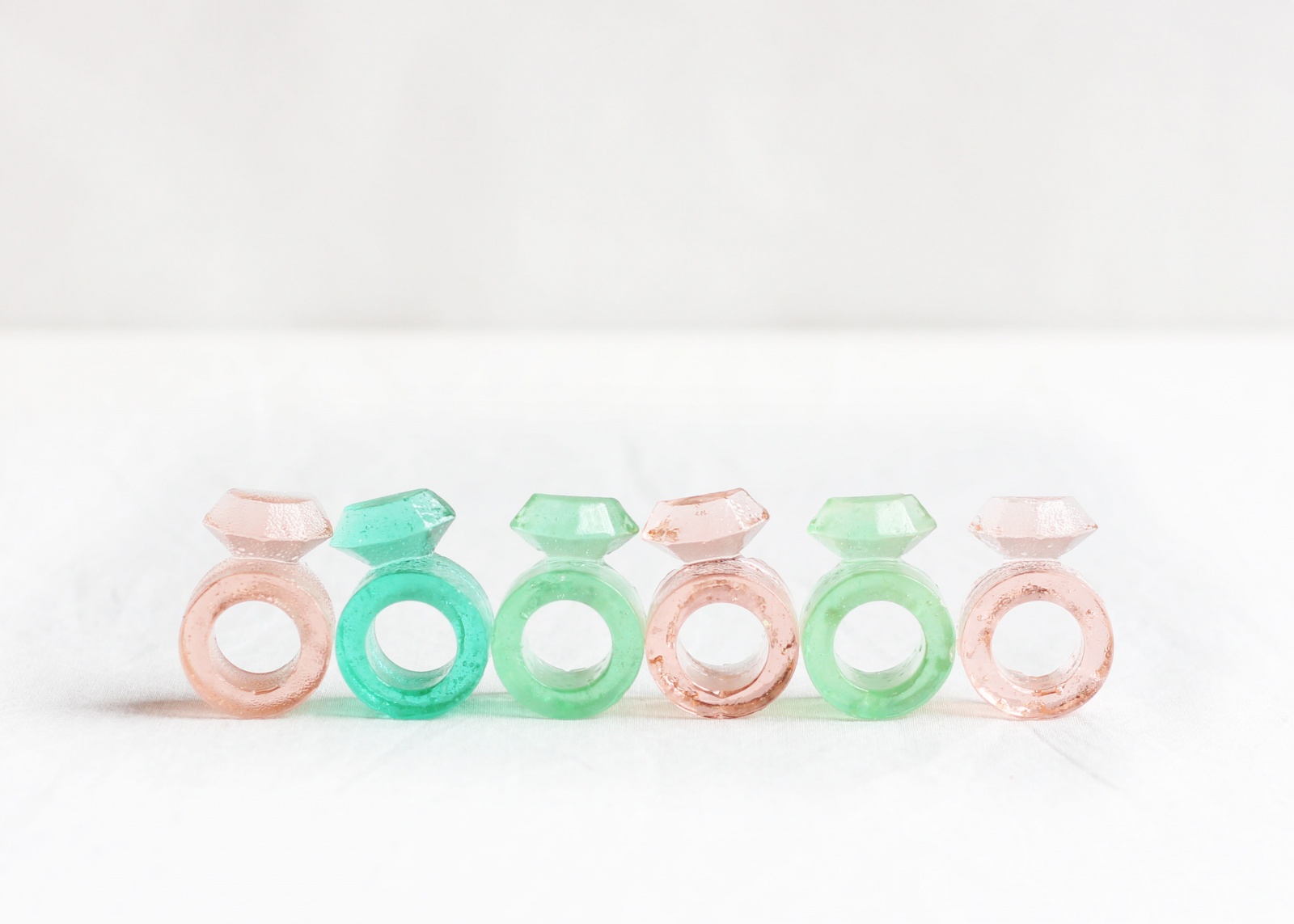 Here's what you'll need: 
2 cups granulated white sugar
2/3 cup light corn syrup
3/4 cup water
Food coloring (optional)
Flavor extract (optional)
*This recipe should give you more than enough to fill the tray (6 pieces of candy)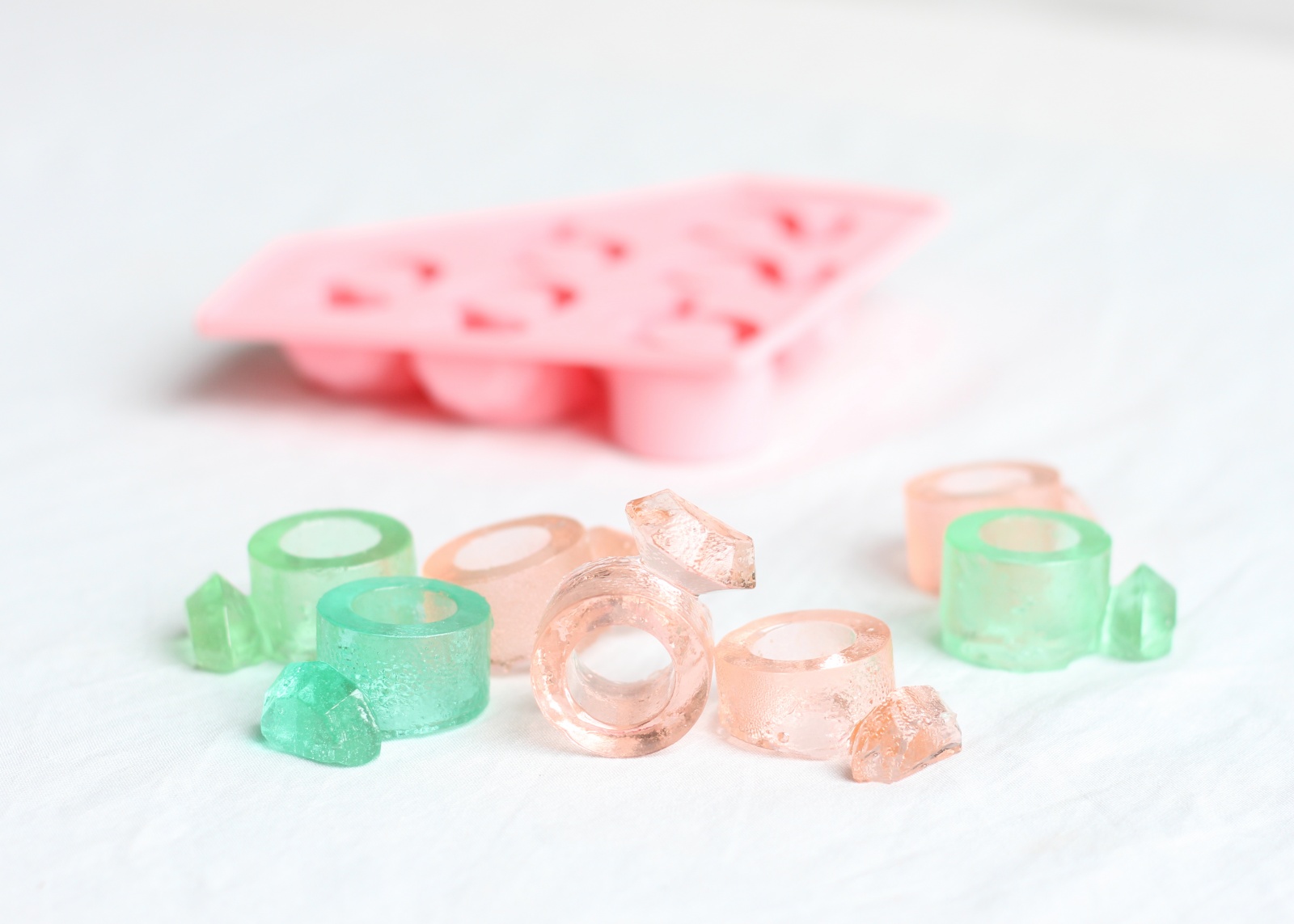 Instructions: 
First, bring the sugar, corn syrup, and water to a boil over medium heat. Using a candy thermometer, watch the temperature rise until it reaches 300 degrees F.
Once the mixture has reached the desired temperature, remove from heat immediately and pour into a heat-proof container with a spout. (A pyrex measuring cup works well.)
If you're using food coloring or flavor extracts, add at this time. Next, quickly but carefully pour the sugar mixture into the diamond ring ice cube tray and let it set at room temperature. (If you have leftover sugar mixture, you can pour it onto a piece of foil paper sprayed with a neutral flavored cooking spray to let harden. Then break it into smaller pieces and toss with powdered sugar.) Last but not least, remove the hard candy from the ice cube tray. Enjoy on its own or use as a topper for cupcakes and other treats!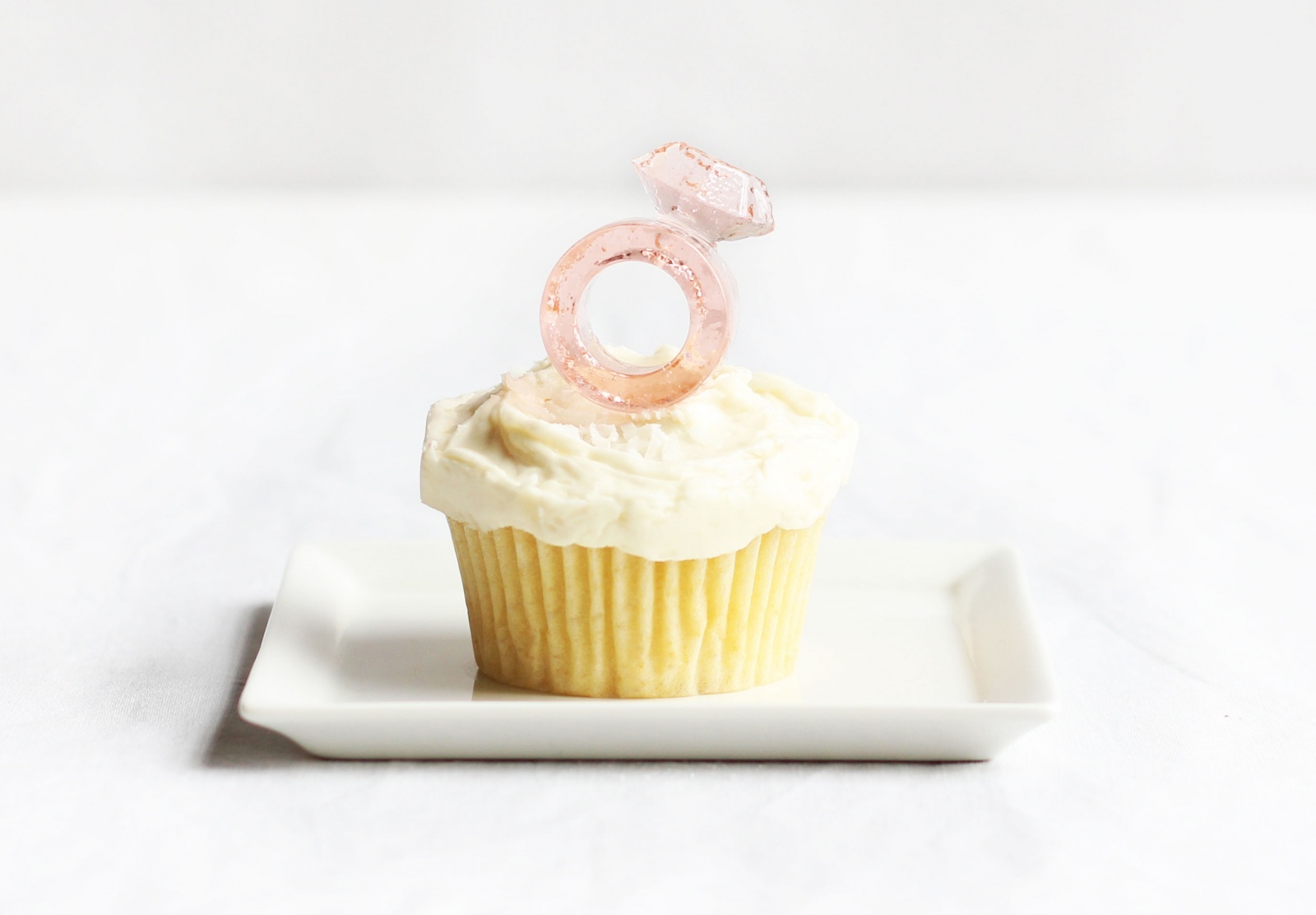 What do you think of this idea? Would you make these for you upcoming party?
Shop This Post: