Sometimes, it's the little details that matter the most, and when it comes to weddings, we love to spruce up the bride and groom's chairs with unique decorations (makes for great photos!). There are so many fun ways to do this, but one of the easiest and most affordable is to create a DIY ribbon garland. All you need are a few materials and a bit of imagination.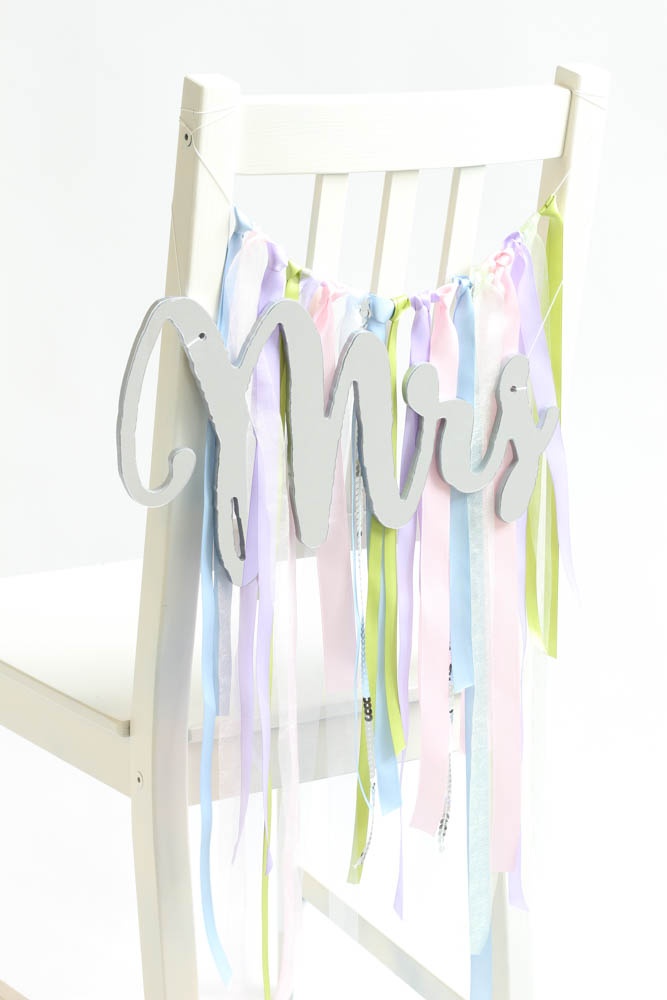 To create this look, we used organdy ribbon and satin ribbon in a variety of colors, thin white string (we recommend using string that matches the color of your chair), and some sharp scissors. First, we tied the string across the back of the chair. Next, we measured and cut ribbon in a variety of lengths based on the height of the chair. Then we simply looped each piece of ribbon around the string alternating colors and textures. To add a bit of sparkle we threw in sequined ribbon. Layer on a sign like these gorgeous "Mr & Mrs" chair signs in mirrored glass, or just keep it simple. What did we tell you? Creating unique decorations is a piece of cake!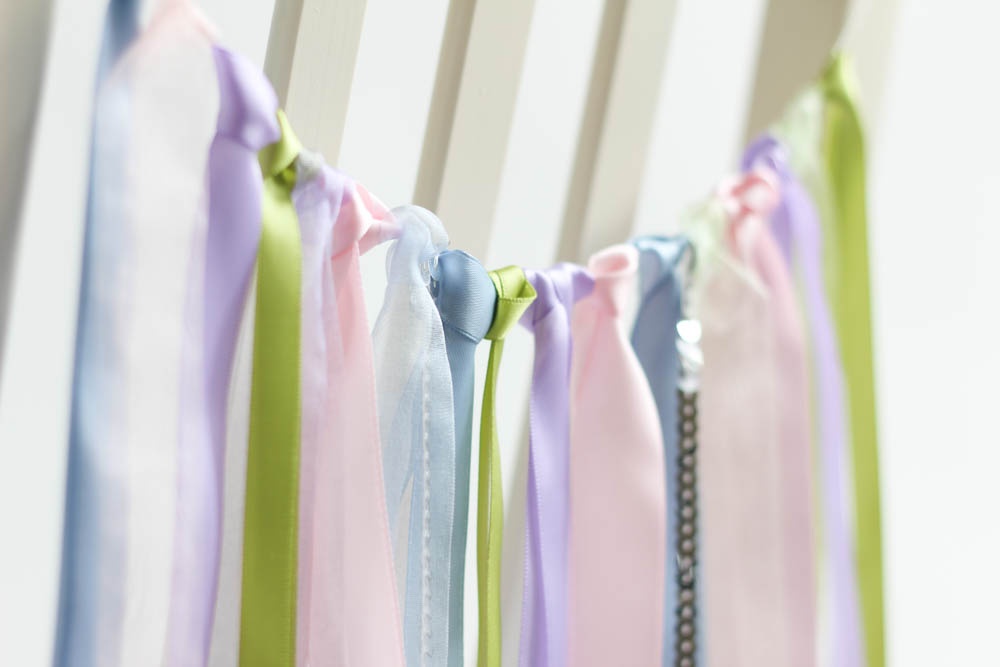 Are you planning to decorate the back of your chairs at your wedding?
Shop This Post: