The perfect treat for a bachelorette party, these rum-soaked strawberries coated in white chocolate are inspired by one of our favorite drinks—the strawberry daiquiri. We found this tasty recipe over at Frosting and a Smile and are so excited to re-share what we're calling drunken strawberries! Perfectly paired with our Drunk in Love collection, and just in time for #NationalDaiquiriDay (July 19th!) it's time to try this delicious treat for yourself!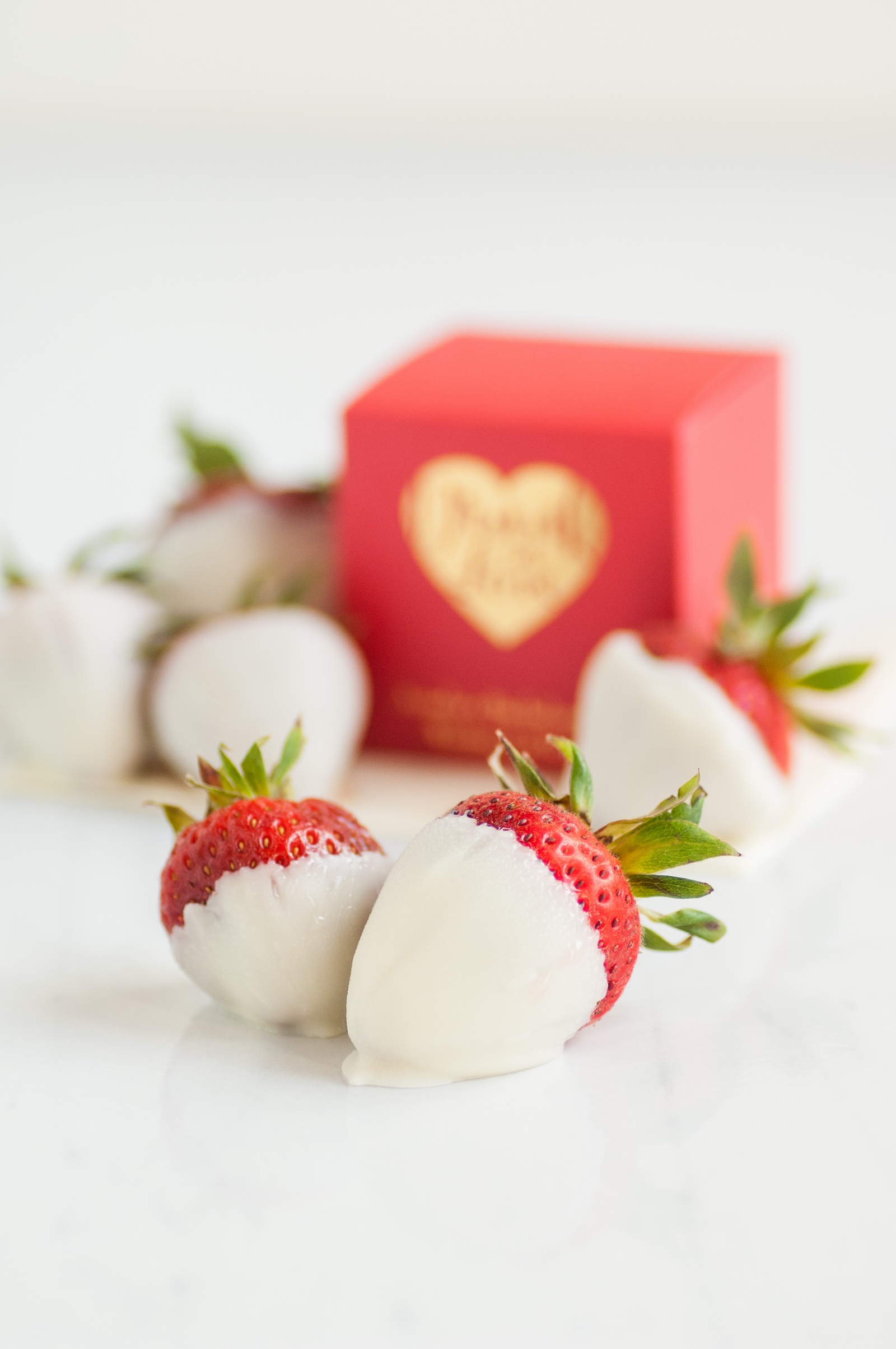 Here's what you'll need:
1 1/4 cup white rum
1 pack strawberries
1 tbsp lime juice
3/4 cup triple sec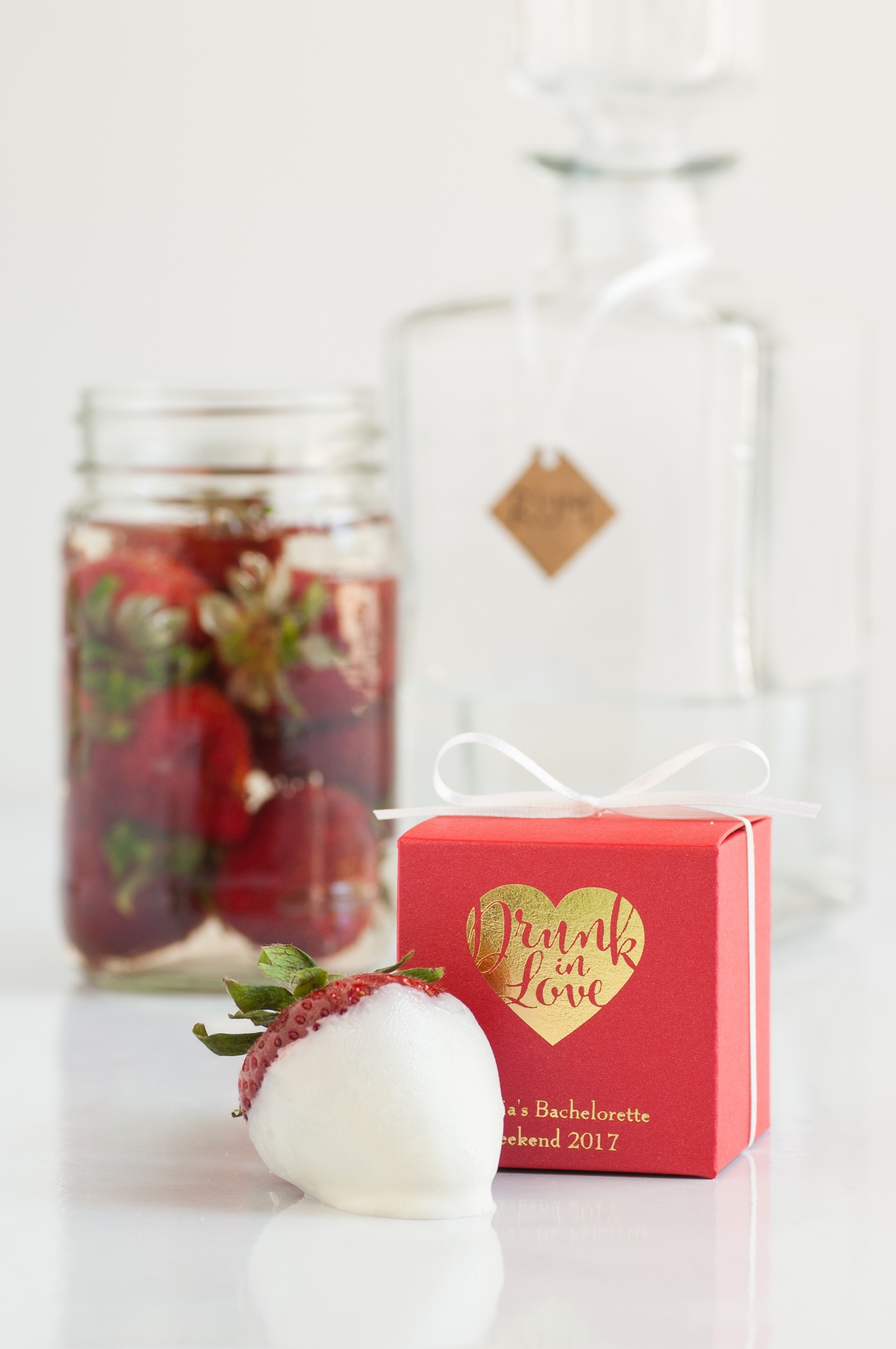 Combine rum, triple sec and lime juice in a mason jar and stir. Stick as many strawberries as will fit into the jar, making sure that the strawberries are completely covered in liquor. (Add extra rum if you need more liquor to cover the strawberries.) Then, simply let them soak for 24 hours. When it's time to take the strawberries out, pour them through a strainer and pat the strawberries dry. Next, melt your white chocolate candy melts as stated on its packaging instructions. Once your white cholate is melted, simply dip your strawberries in and let the chocolate harden. You're all set! Enjoy on the spot or package in our Drunk in Love favor boxes for a sweet favor!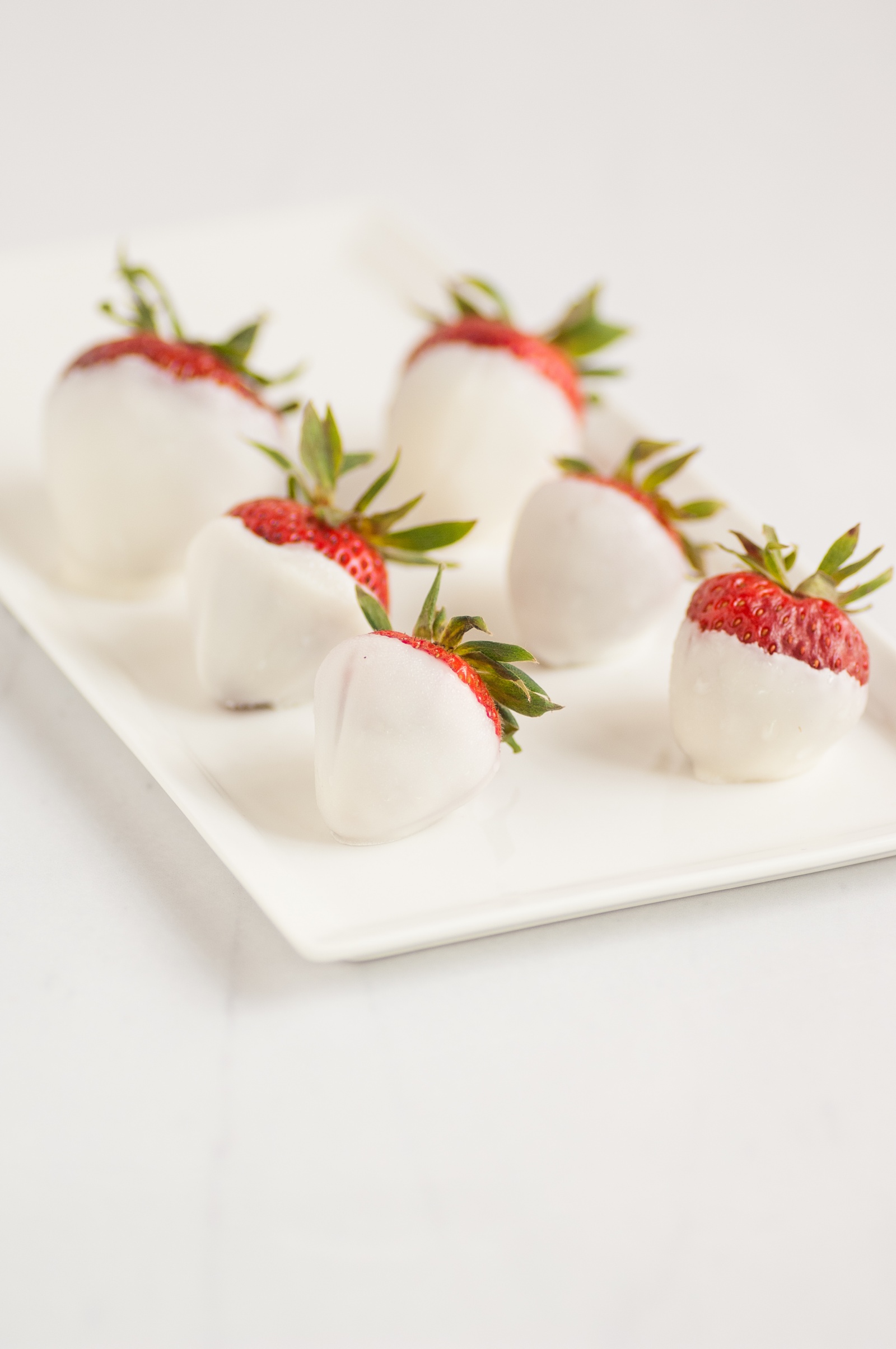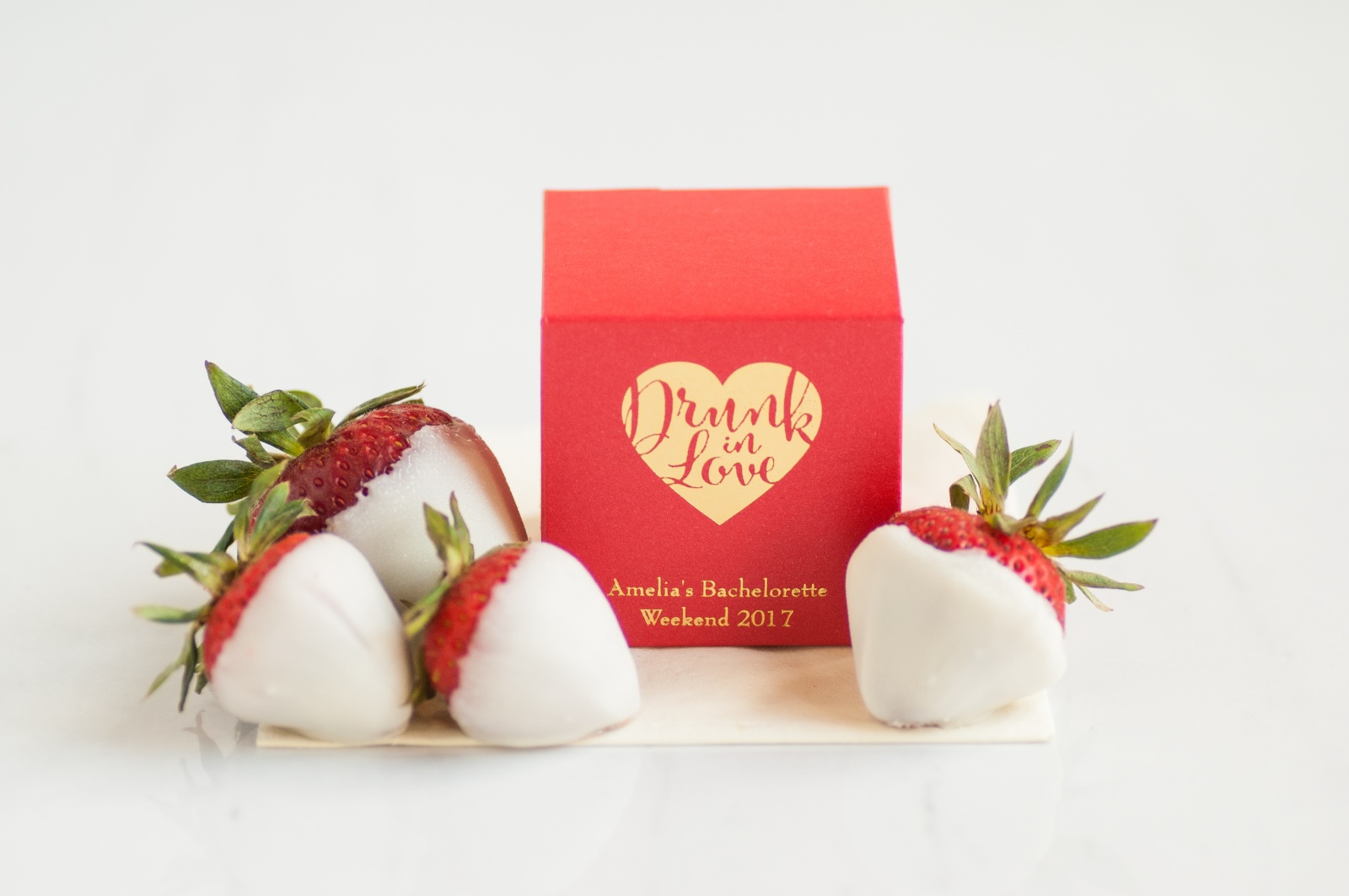 Do you plan on testing this recipe out for your bridal shower? How are you celebrating #NationalDaiquiriDay?
Shop This Post: