Now that you've been around the wedding track once and are preparing to go again, you might feel some uncertainty. If it's been many years since your first wedding, you might be thinking about how you want to approach things differently this time around. If you're looking for highly specific directions to follow, the bad (but actually good) news is that you get to do what feels right to you. After all, it is still your wedding, so you should feel empowered to make decisions that make you and your partner happy.
However, there are some general patterns many people follow when it's time to wed again, so we have compiled some of these second wedding ideas and tips to guide you.
Switch It Up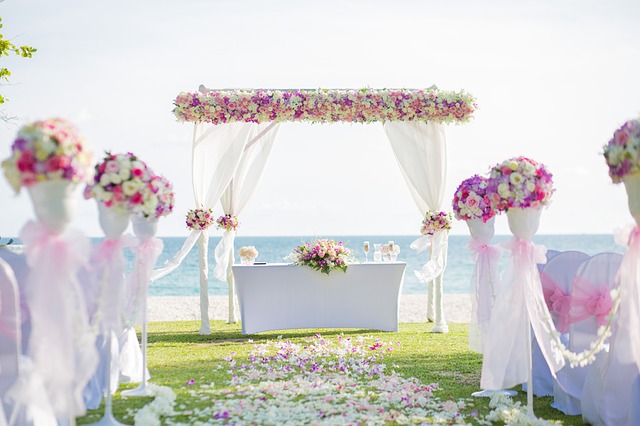 With an opportunity for a do-over, many couples opt for a different approach than what they did the first time around. Had a low-key backyard ceremony the first time? Maybe a classy gathering in a luxurious venue is the perfect way to represent the beginning of a new chapter. Went with a traditional church wedding in the past? Perhaps a relaxed beach ceremony with a small group of close friends and loved ones is just what you need to turn the page and signal the start of your new life as a married couple.
Involve the Kids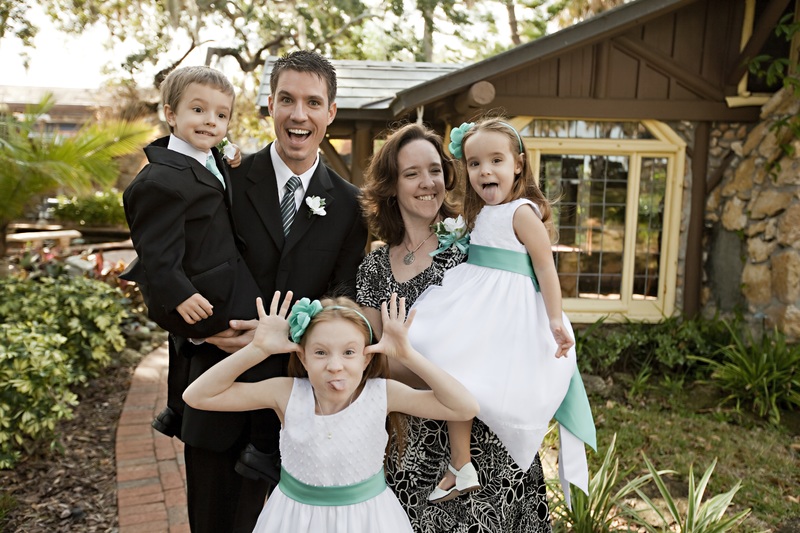 Many couples having their second wedding now have kids in the picture. Involving them in the ceremony is a powerful way to communicate their importance in the newly blended family. Unity gestures, like pouring sand from two containers into one, are common ways to symbolize the new family unit. You can also have them participate in the ceremony if they're interested. Of course, if they'd rather not play an active role, that's fine too!
Use Your Experience to Your Advantage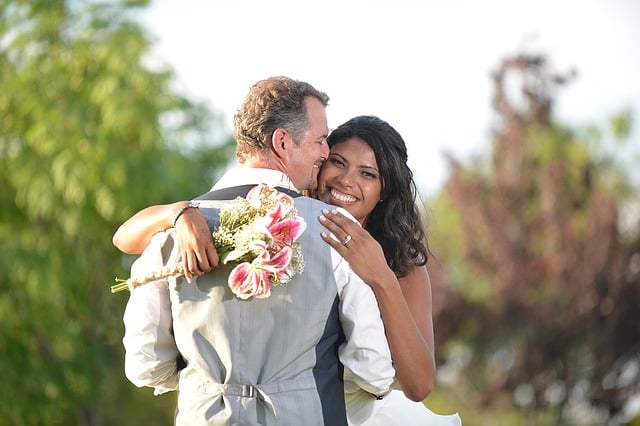 Since you've already made it through the whole wedding process, you have a pretty good idea of what to expect. Perhaps you were pressured into some decisions the last time around that you regretted, or some of the choices you made ended up not working out well when it came time for the ceremony and reception. But now that you've gone down the wedding road before, you'll be less stressed out and more self-assured about the choices you make. Stay calm and soak up all the special details of the day!
A Few Words of Caution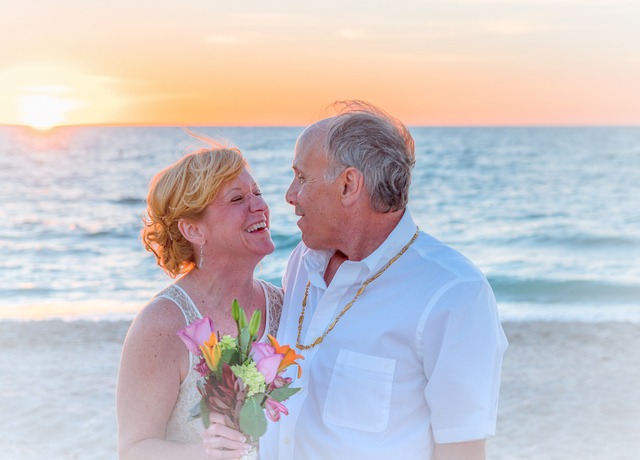 Though you should make this day exactly how you feel it should be, be aware that some folks may bristle at certain approaches to a second wedding. For instance, if you're seeking a proper Catholic ceremony for your second marriage, you'll need to seek an annulment of your first marriage. Additionally, some people don't feel a white dress or a veil is appropriate after a woman's first marriage, since these can be regarded as symbols of purity. However, many brides feel confident in deciding for themselves how to dress and are bucking this advice. Some couples also opt to skip the registry or have one that is much smaller, since they likely already have all the home essentials that a couple typically asks for. An alternative idea is to ask that guests who would like to give a present instead donate to a particular charity.
Other second wedding ideas:
Lots of couples today are opting for unique menus or favors that have a deeper meaning to their relationship. For instance, you could design your food and drink menus to feature some regional favorites from the area where you met each other.
Make it a destination wedding! If there's somewhere you and your partner have always wanted to go but haven't been yet, why not get married there and invite a small group of your favorite people to join you? Here are some popular destination wedding location ideas to browse.
Some couples opt for a very low-key affair that is essentially a brunch or dinner party featuring a quick exchange of vows. This can be a fun and affordable alternative to a more comprehensive ceremony and event.
Some brides opt to switch up their attire the second time around. Cocktail dresses, evening gowns, and basic suits are all commonly worn at a second wedding. 
Overall, this day is most of all for you and your partner, so make beautiful memories you'll both be able to cherish for many years to come. Whether you choose to uphold or resist the traditions is entirely up to you and your partner. When it comes time to celebrate this joyous occasion, Beau-coup has all of the favors and decor you need to make it wonderful.