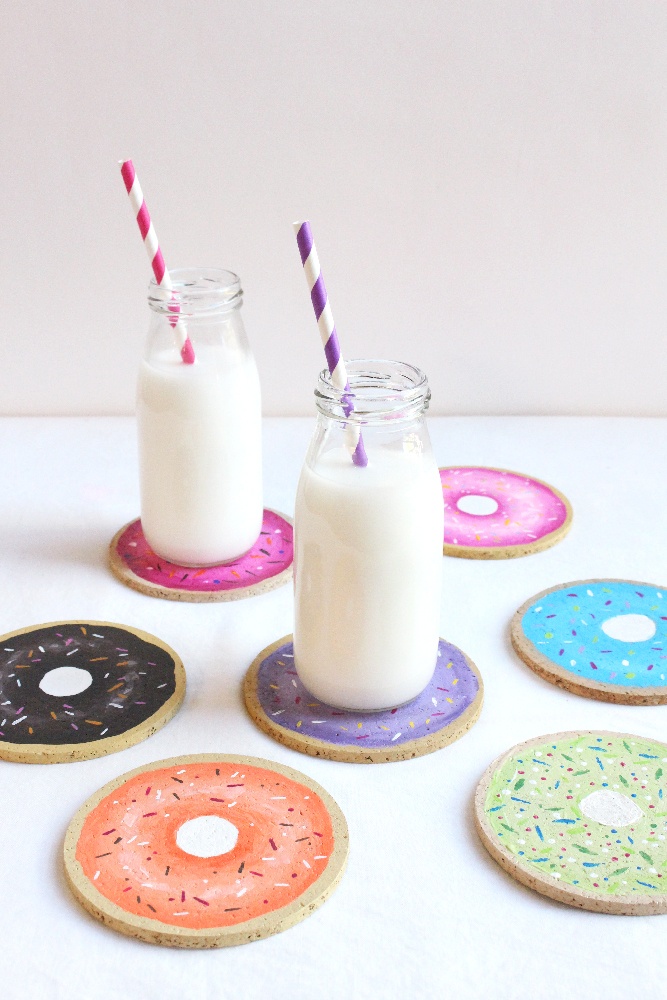 It's National Donut Day and with that in mind we decided a DIY inspired by one of our favorite treats was in order. Life is so much sweeter when donuts are involved and we had so much fun making these DIY donut coasters! Plus, they perfectly pair with our donut birthday party collection! Check out how we made them below and don't forget to take a look at 12 of our other favorite donut DIY's from around the web. Just click on the links below the images to find out how to make each fun project.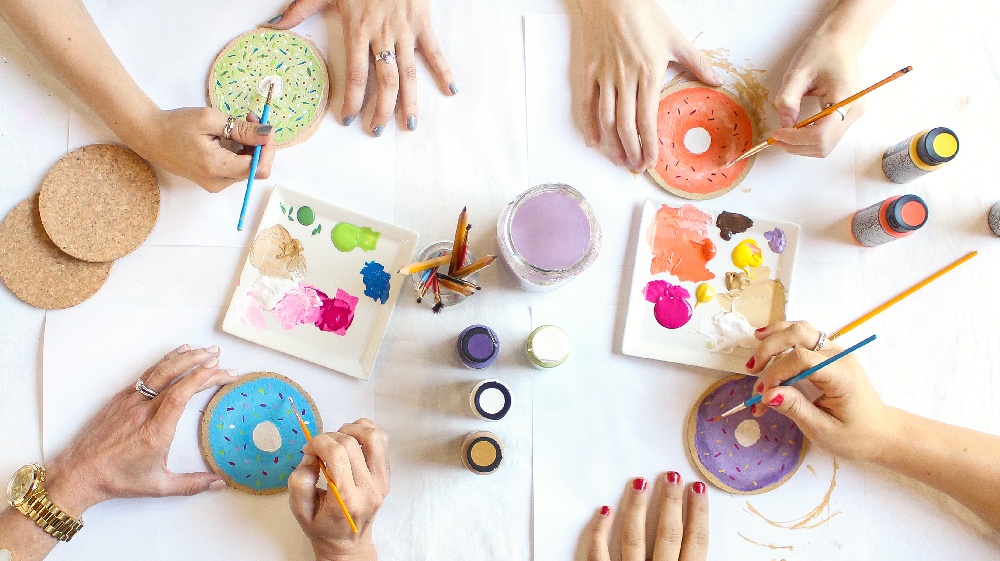 Here's what you'll need:
Round cork coasters
Paint
Paint brushes
We decided to make our first coat of paint tan. (The same color as a fresh-baked donut!) After your first coat of tan paint has dried, paint 1-3 coats of your favorite color glaze onto the coaster. Don't forget to leave a circle in the center (we made ours white) and a rim of tan paint along the edges. Let your glaze dry and paint on some fun sprinkles. So simple!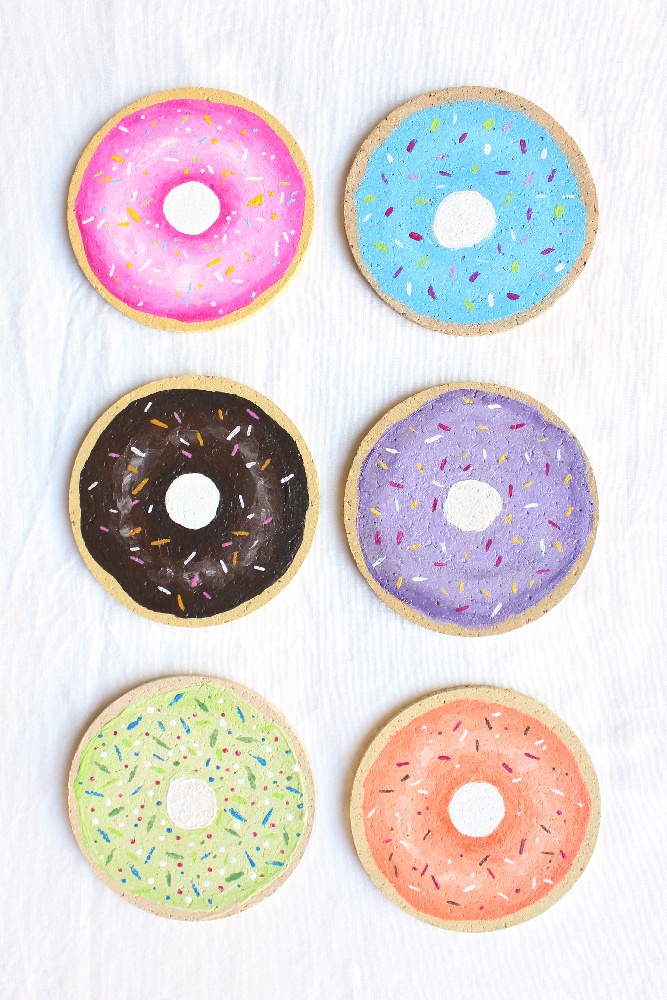 Now check out some more fun DIY donut projects – all perfect for a donut themed party!
1. Donut Soap 
2. Donut Stools 
3. Donut Party Garland
4. Donut Pillows 
5.  Donut Friendship Necklace 
 6. Donut Sneakers 
7.  Donut Beach Umbrella 
 8. Mini Donut Drink Umbrellas 
 9. "Donut" Caramel Apple Pops 
 10. Donut Rug 
 11. Donut Purse 
12. Donut Balloons
Which of these DIY's is your favorite? Are you planning on hosting a donut themed party? We love hearing from you so please feel free to leave a comment below!