Ready to make a big roar at your next event? We've been wanting to create our own potato stamps for a while now and finally, we put the task to the test! With wild animals on our mind thanks to our new safari baby shower collection, we decided to create animal print stamps to use on cloth napkins for any safari-inspired event. Keep reading to see how we made this idea come to life.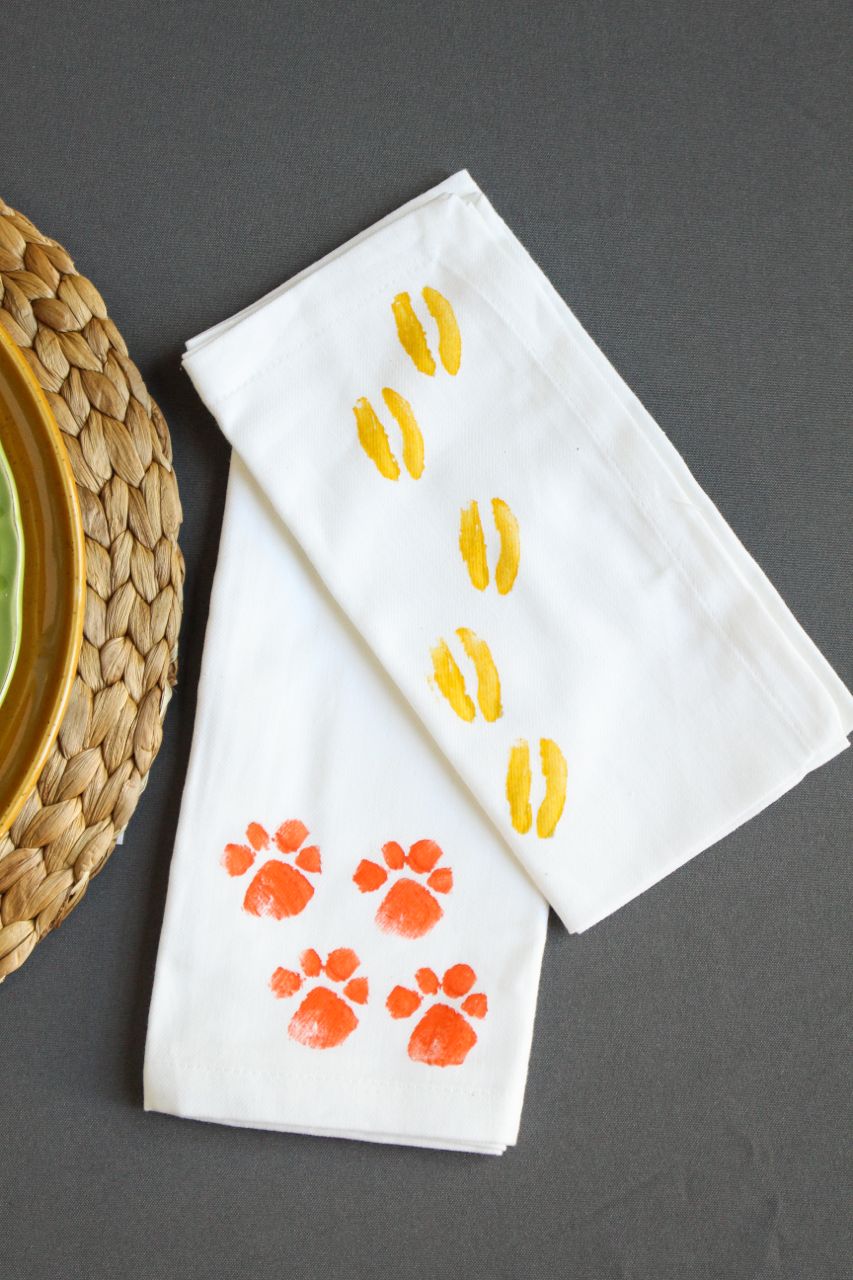 Here's what you'll need:
Potatoes
Exacto knife
Cloth napkins
Acrylic paint
Paint brushes
Kitchen knife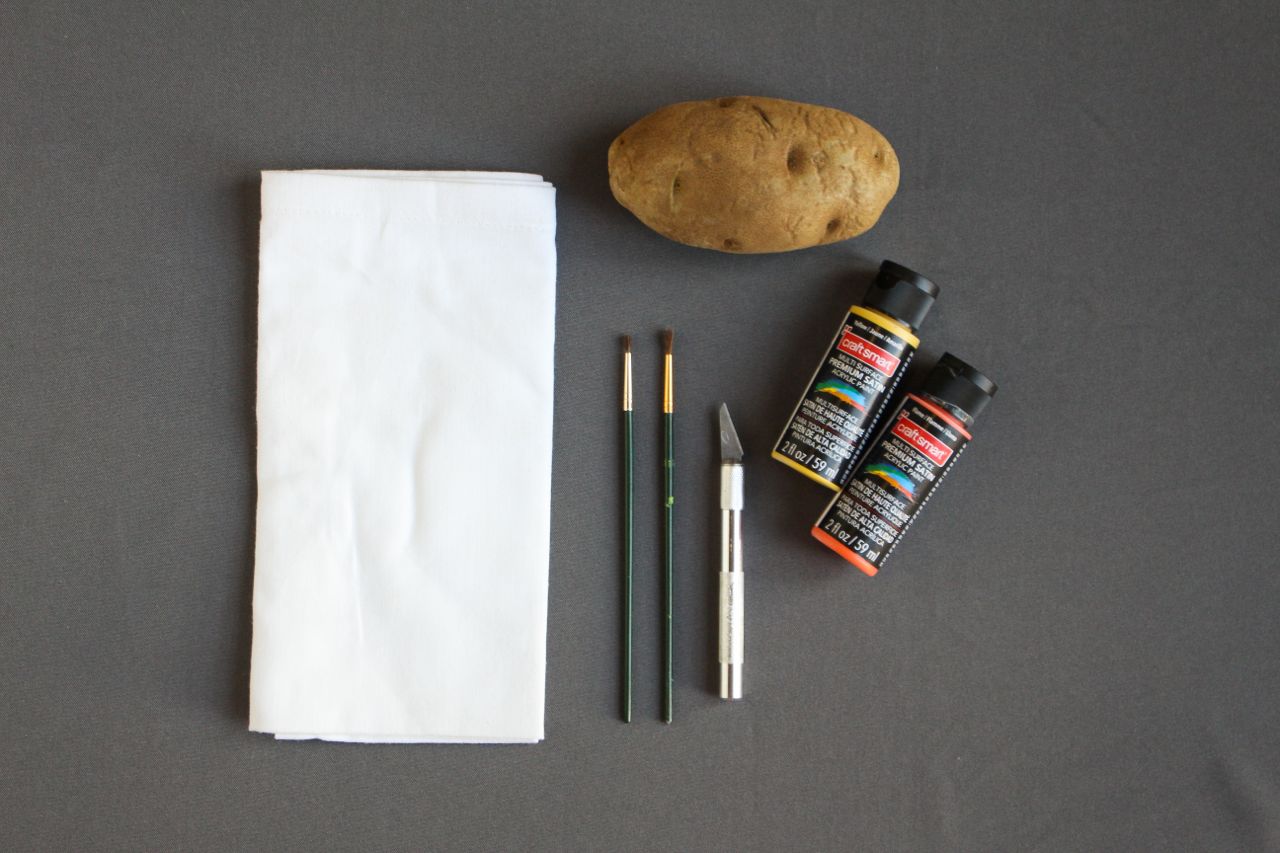 First off, cut your potato in half using a kitchen knife and place on a paper towel. Have the inside of the potato halves facing downwards on the paper towel so that any extra moisture can be soaked up. This will help avoid your paint looking watered down later on. Let your potato halves sit and dry out for at least an hour. (While drying, you may see that the potato starts to turn a brown color like in our photo. No worries! This is completely normal and won't affect your stamp.)
Next, it's time to decide what shapes you want to cut into your potato halves. We decided on giraffe and lion footprints for our safari theme. Just use your exacto knife to cut out the shape in the potato. You can draw your shape with a marker first to more easily see the shape you are creating.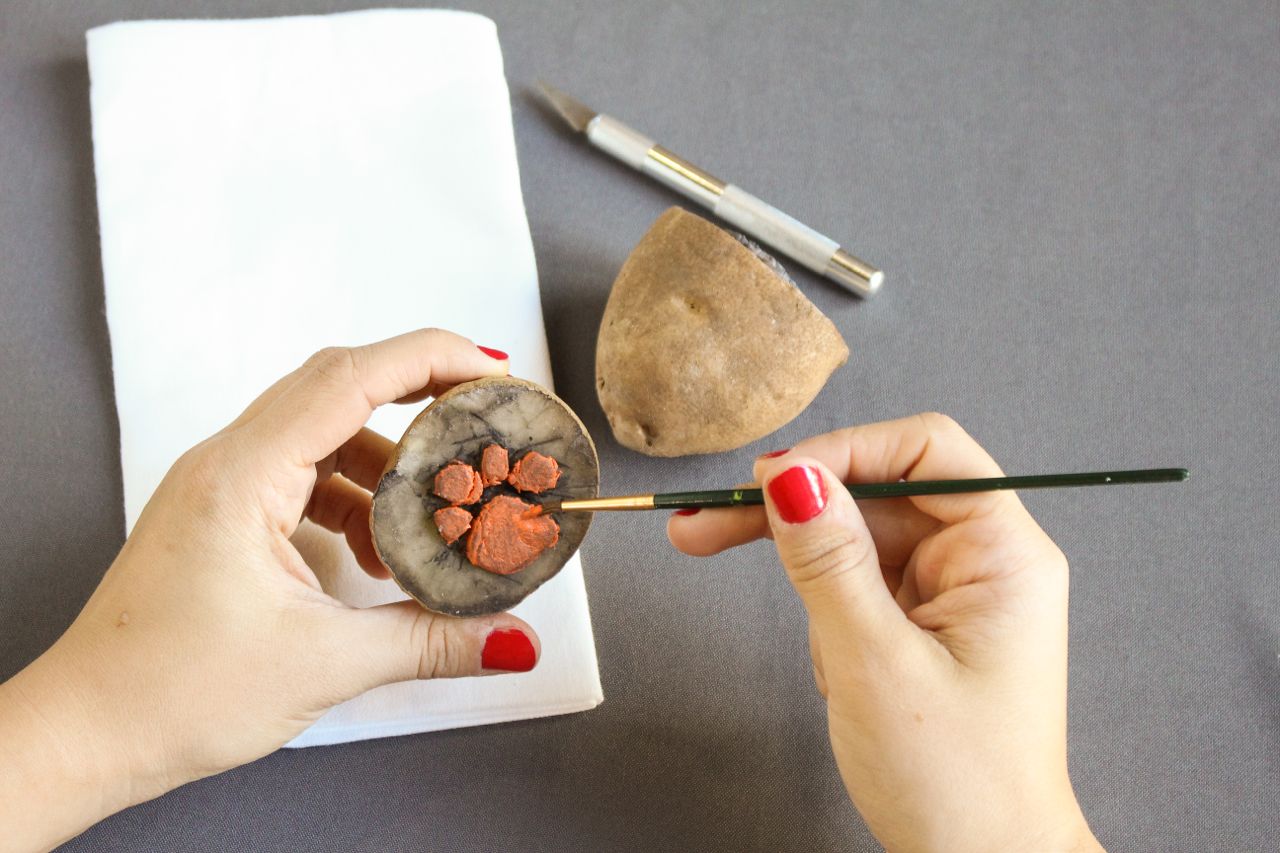 Now use a paint brush to paint your favorite color onto the raised shape on your potato. Stamp onto your cloth napkin, reappling paint to the potato after each stamp for consistency. Then simply let your napkins air dry. It's really that easy.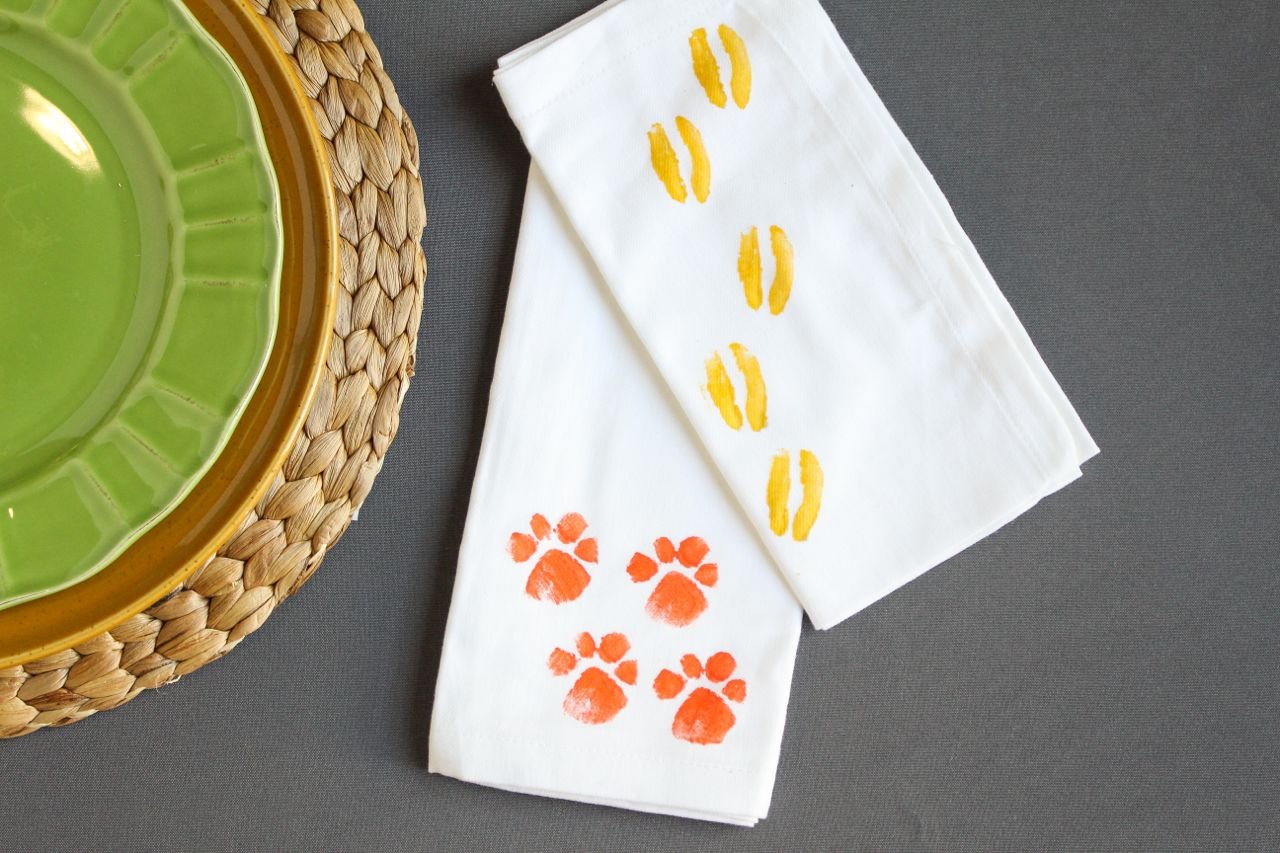 We love how natural and fun these napkins turned out. What do you think? Have you ever tried potato stamping before?