Life is so much sweeter when it involves donuts. Glazed, jelly filled, old fashioned, or sprinkled… we can't get enough! We love the idea of a donut themed party (such a simple and delicious alternative to cake), and we love adorable decorations that go along with the theme too. Keep reading for our guide to one of our favorite party decorations – the DIY Donut Party Garland.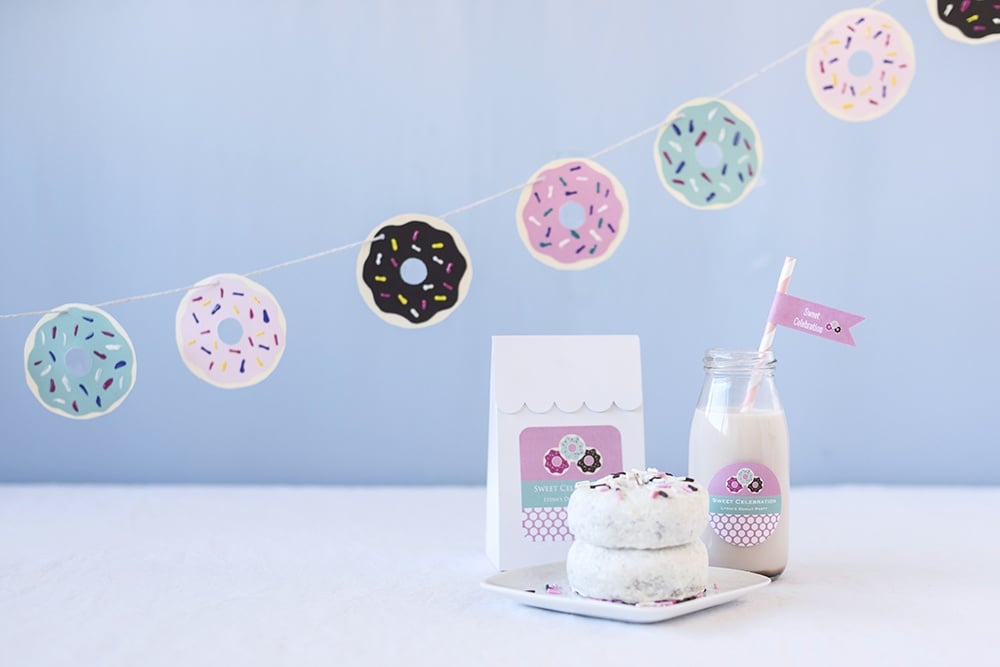 Here's what you'll need:
String
Hole Puncher
Puffy Paint, markers, colored pencils
Colored Paper
Glue
Scissors
Pencil
Circle template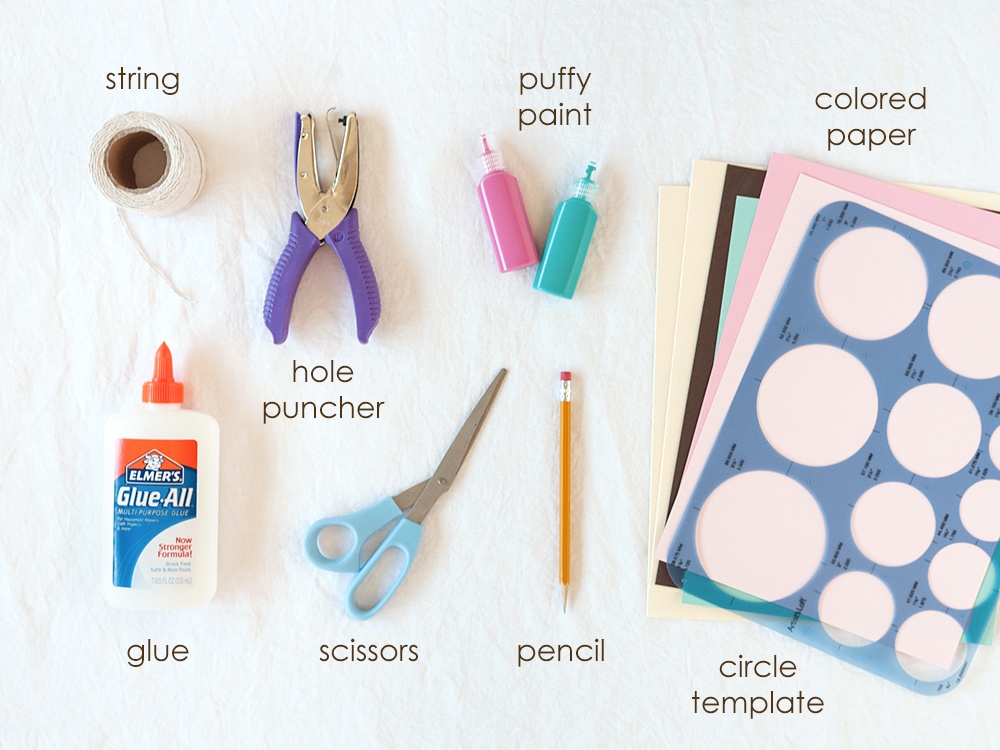 First, use a pencil to draw circles on your favorite colored paper. (We used a stencil to draw ours, but any object with a round base such as a cup will work.) Then, use scissors to cut the circles out. Next, we used the same process of drawing and cutting out circles-only this time in a wavy motion and slightly smaller size. Add glue to the back of the "wavy" circle and stick it on the original cutout.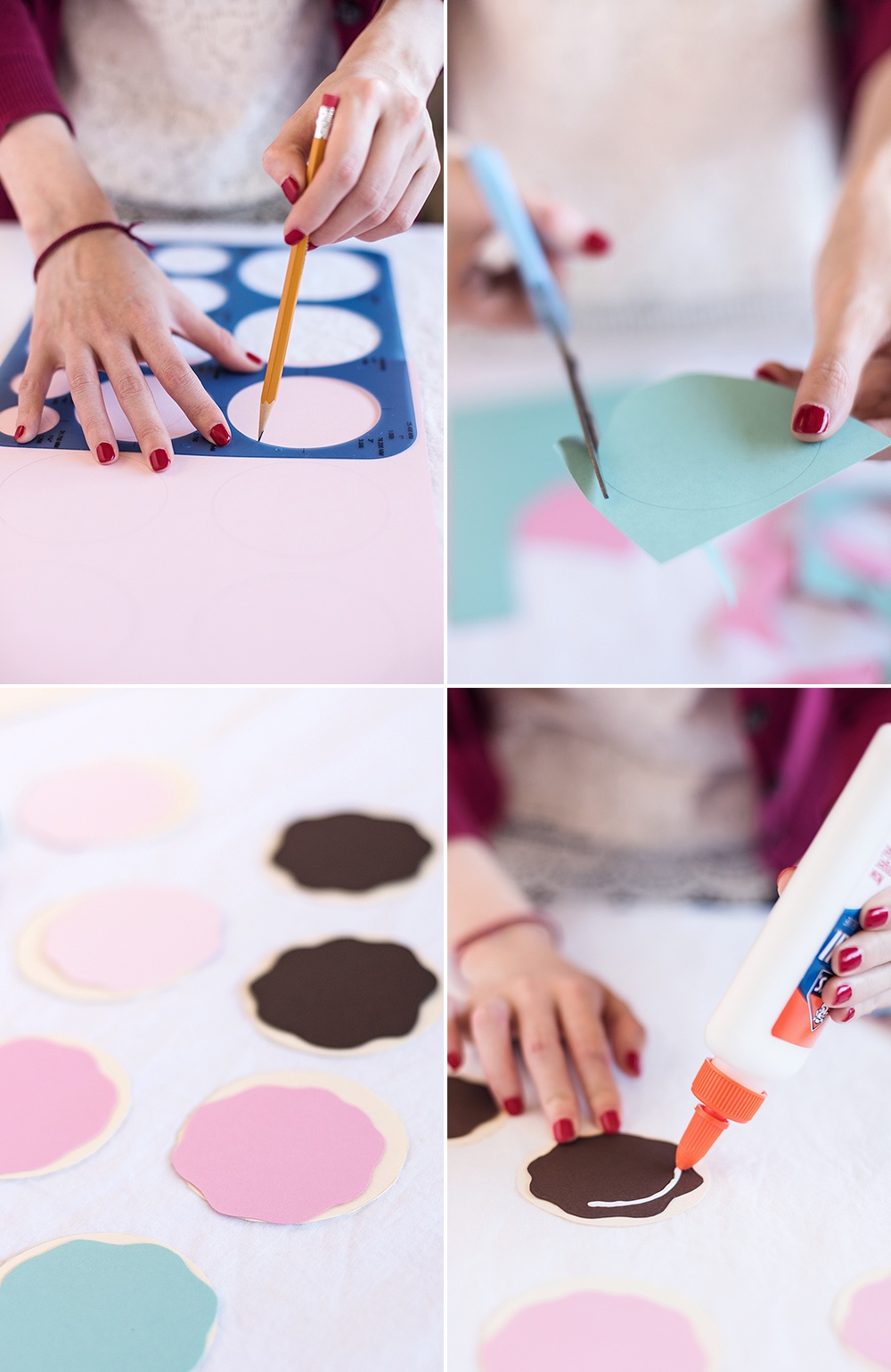 Don't forget to cut out a donut hole! Now you can add toppings such as sprinkles with your puffy paint, markers, or colored pencils (whatever you have handy). Your next step is to hole-punch each donut and pull through a long string.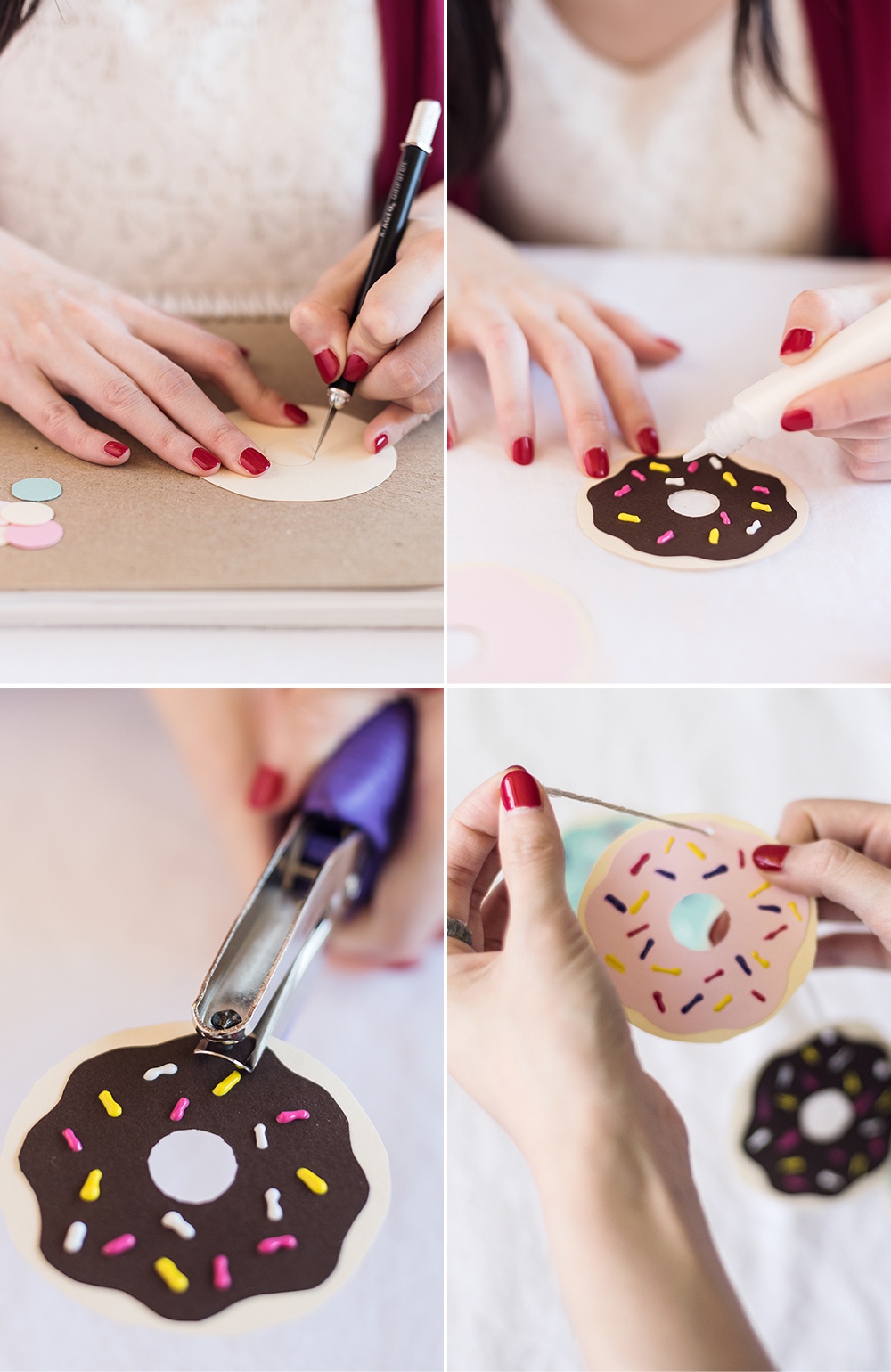 Now you've got a lineup of paper donuts that looks good enough to eat!