What better way to welcome guests to your destination wedding or bachelorette party than with welcome bags inspired by your beautiful location? You may be wondering where to start – what to put inside, where to find these items, and how to present them – but we want you to know that it's actually very simple. Just ask yourself these two questions: 1) Is there anything special that may be related to my location? 2) Is there anything specific my guests may need? If you're heading to the beach, think sunglasses and sunscreen. Heading somewhere like Napa? Then think wine essentials! And don't worry about needing to go above and beyond. A simple personalized bag with a few nice fillers is all you need! Trust us, your guests are going to be so appreciative of the extra effort put in. Now check out some of our favorite welcome bag ideas for 5 different locations, and get inspired to create your own!
Las Vegas, Nevada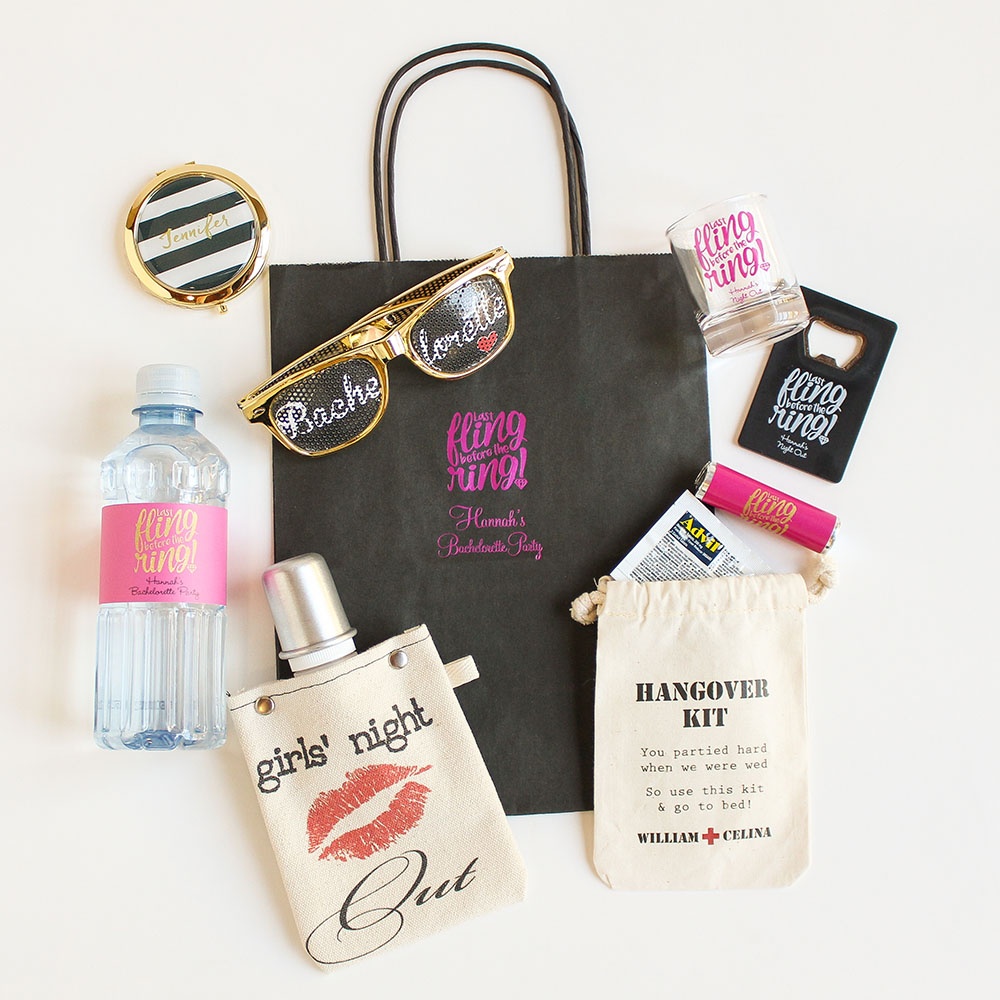 Your Las Vegas bachelorette party deserves welcome bags that scream fun! The mix of pink, black, and gold look extra flirty and the fillers we chose are not only fun but practical too. Trust us, they're going to appreciate (and need) it all!
What's inside this bag:
 Portland, Maine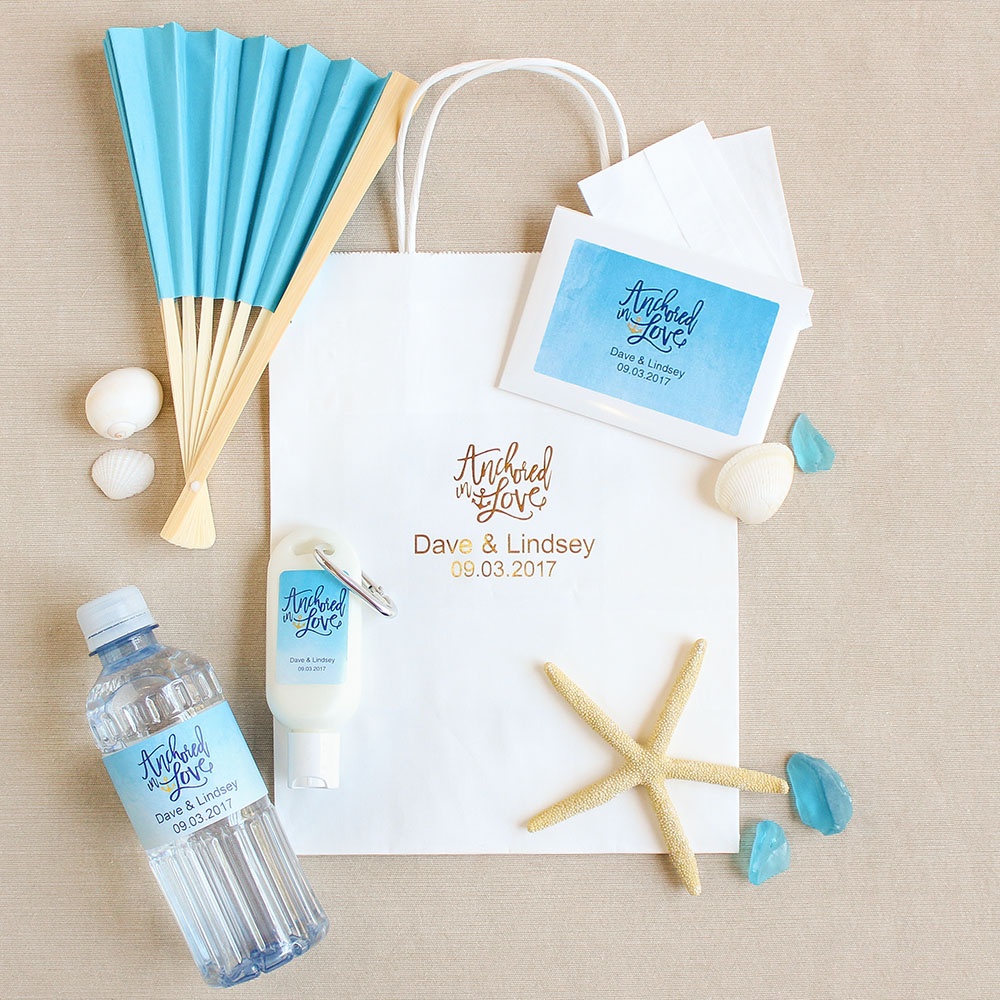 For any couple planning to wed along the beach with a palette of white and blues, we suggest going with welcome bags that are nautical inspired and filled with beach necessities. Anything to keep your guests cool and free from the heat works great.
What's inside this bag:
Napa, California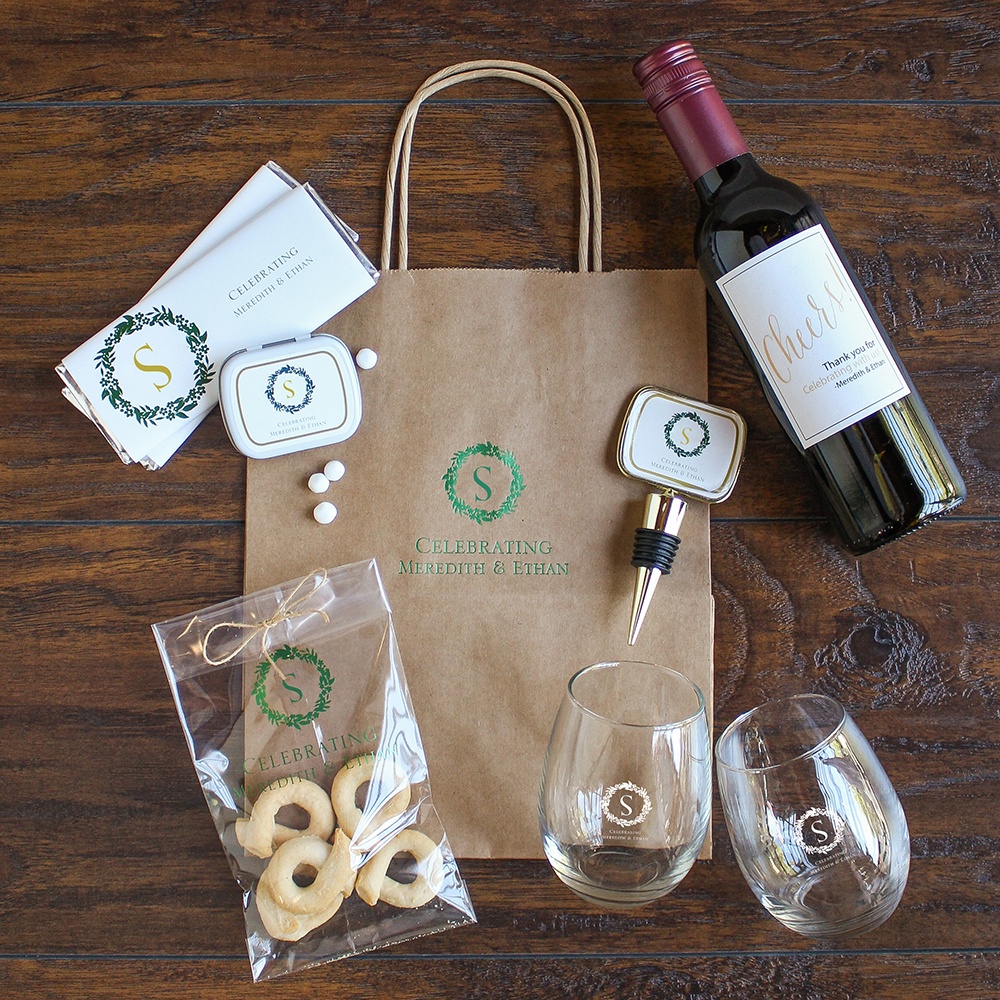 The first thing that comes to mind when we think about Napa is wine of course! For a Napa-inspired bag, we recommend sticking with a natural color palette – browns, whites, and greens. For fillers, we think that a tasty treat along with wine necessities such as a bottle stopper and glass are perfect.
What's inside this bag: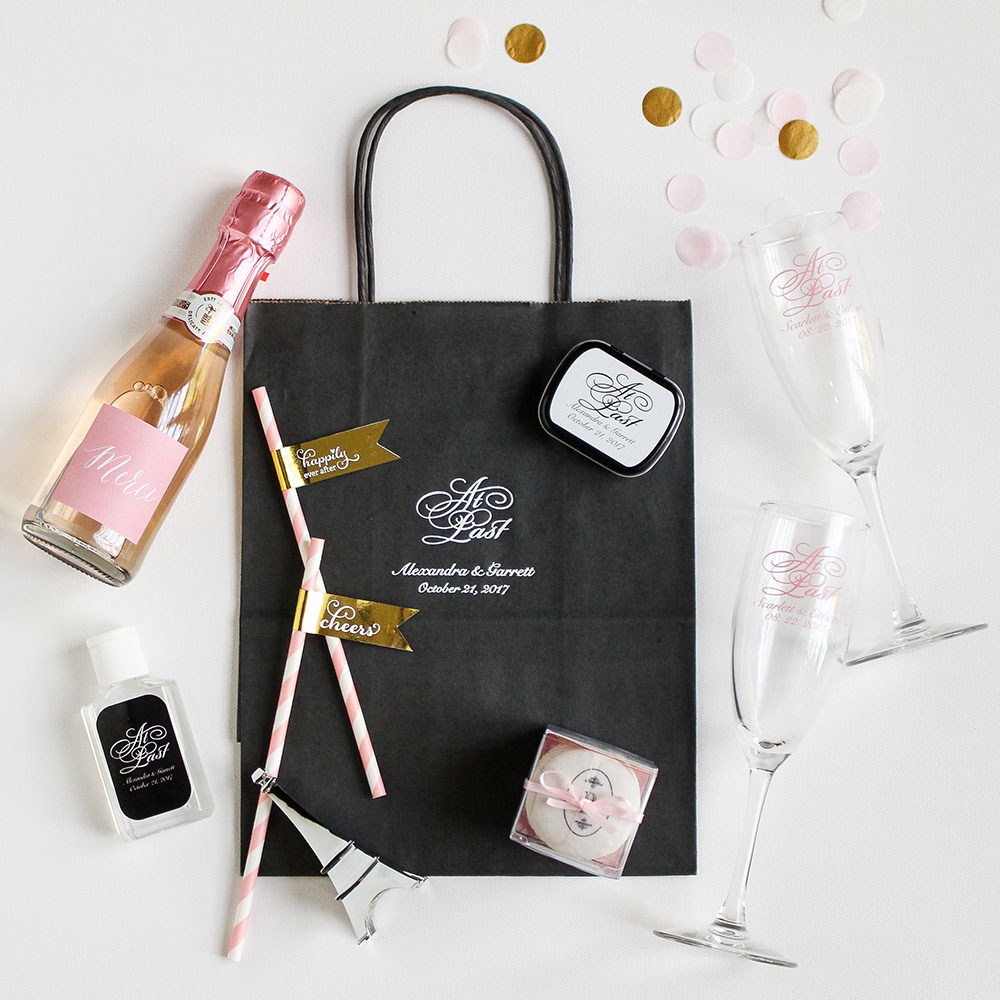 It's true that Paris is always a good idea and a destination wedding in Paris would definitely be an unforgettable romantic event! When we think of Paris, we think chic with a black and pink color palette. A small trinket that resembles a part of the city such as the Eiffel tower and an elegant, tasty macaron are also a perfect fit with this theme.
What's inside this bag:
Palm Beach, Florida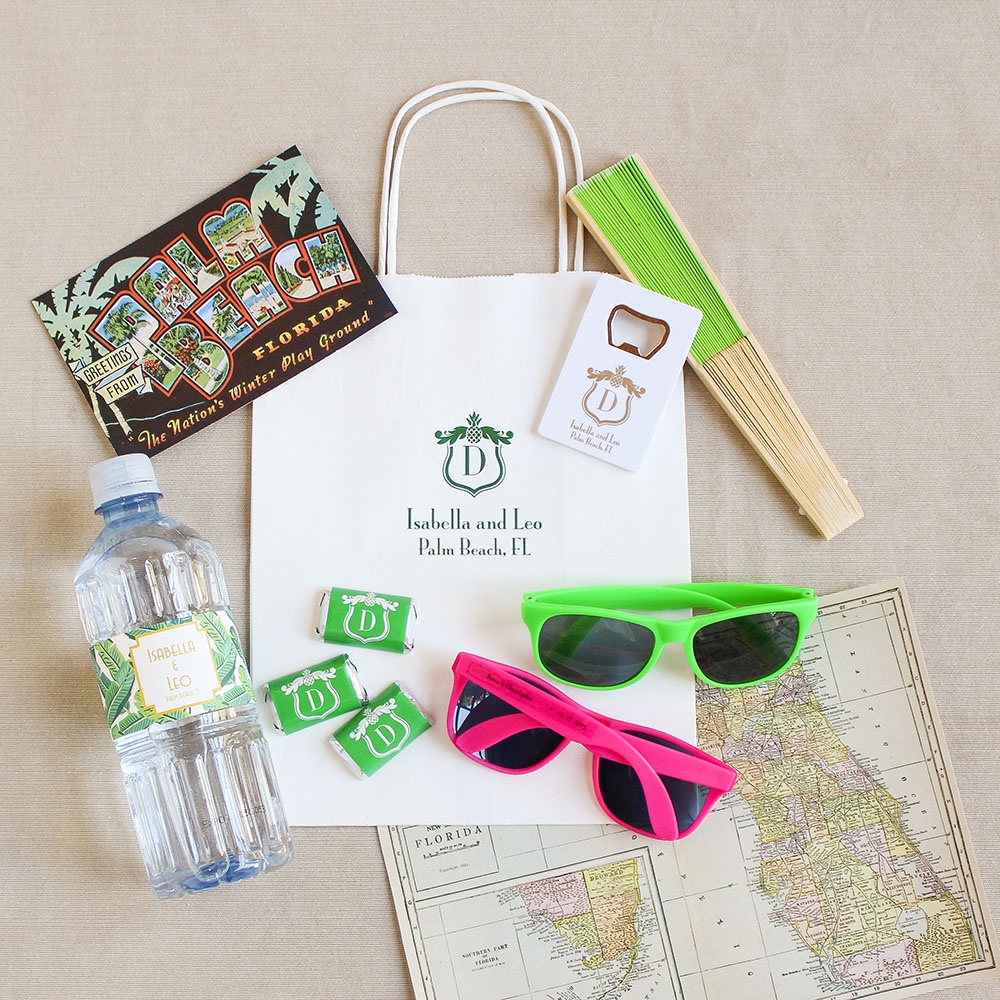 If you plan to wed anywhere as warm and fun as Palm Beach, then we suggest bright and practical items that are perfect for some fun in the sun.Think neon colors, palm trees, pineapples, and practical necessities such as water and sunglasses to keep your guests cool from the heat.
What's inside this bag:
Are you planning on preparing welcome bags for your guests at your destination wedding? What do you plan to put inside? Which of these 5 bags was your favorite? We love to hear from our readers so please feel free to leave us any thoughts or comments you have!