The holiday season just wouldn't be complete without enjoying some tasty Christmas cookies. And with that in mind, we jumped at the opportunity to host our very own cookie exchange party! There are so many fun reasons to host a cookie exchange party of your own. It's not only a chance to swap tasty recipes and munch on treats, it's also a casual yet festive way to gather friends and family during the holiday season. Plus, this party is a cinch to plan! Keep reading to learn our favorite tips for hosting a cookie exchange party and get inspired by the party we hosted, too!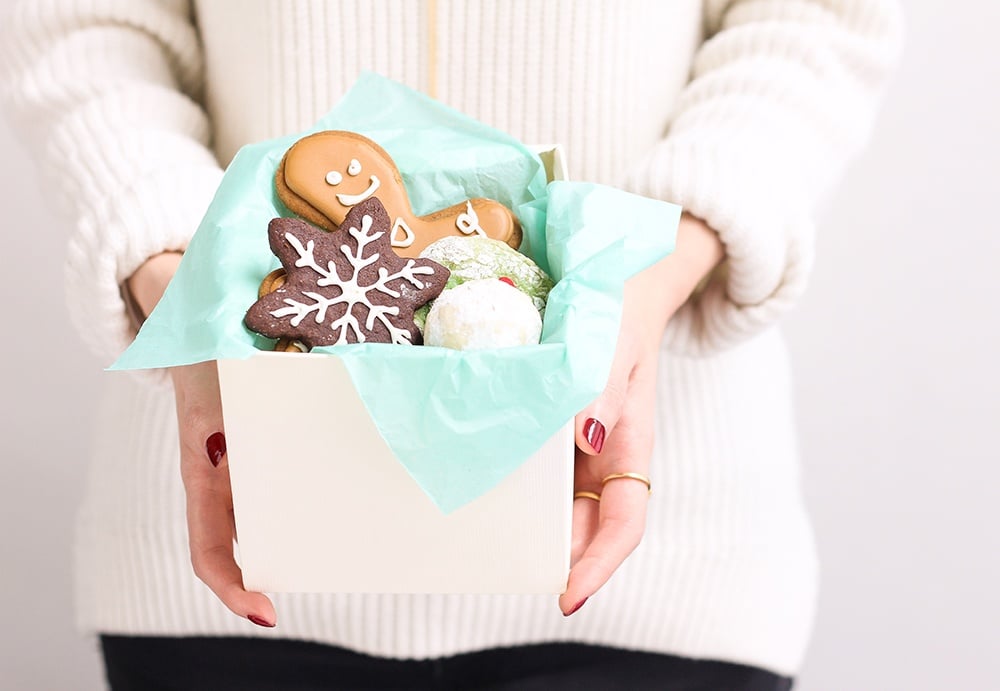 The Basics 
Whether by snail mail or e-vites, send out invitations to your guest list as soon as possible. The holiday season tends to be very busy!  Also, don't forget to include a set of ground rules with your invitations. For example, clarify if no pre-made mixes are allowed, include how many cookies each guest should bring (we did two dozen each), specify attire (festive!), and alert guests of any food restrictions in the event of allergies. It's also a great idea to ask guests to send you their recipes in advance. That way you'll have a preview of the cookie menu and can suggest changes if there are duplicate recipes. We made a recipe book with everyone's recipes to hand out as favors (more on that below)!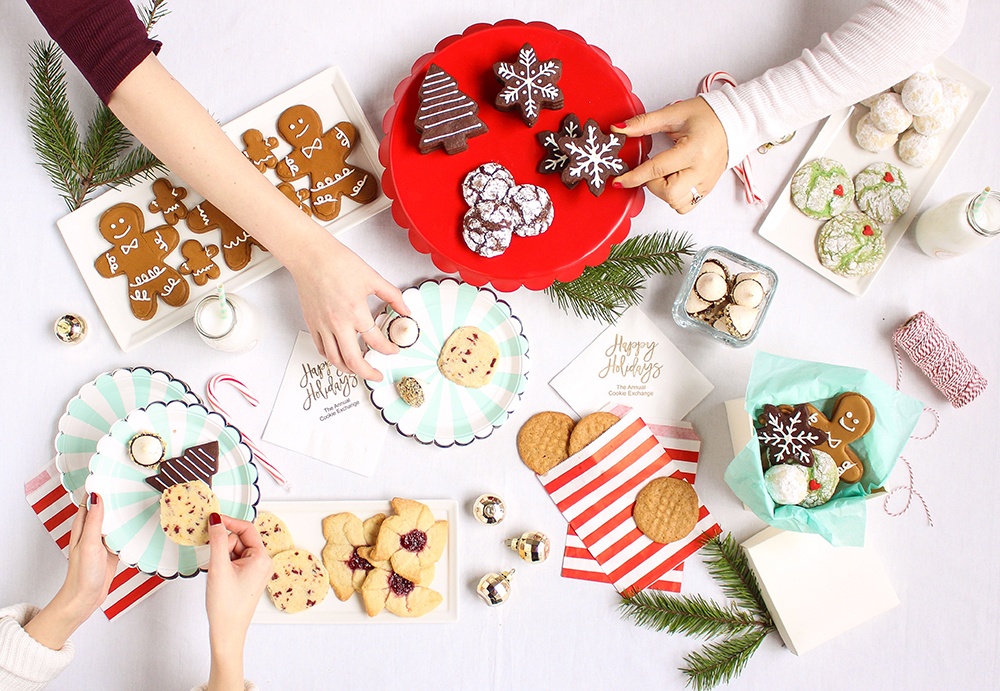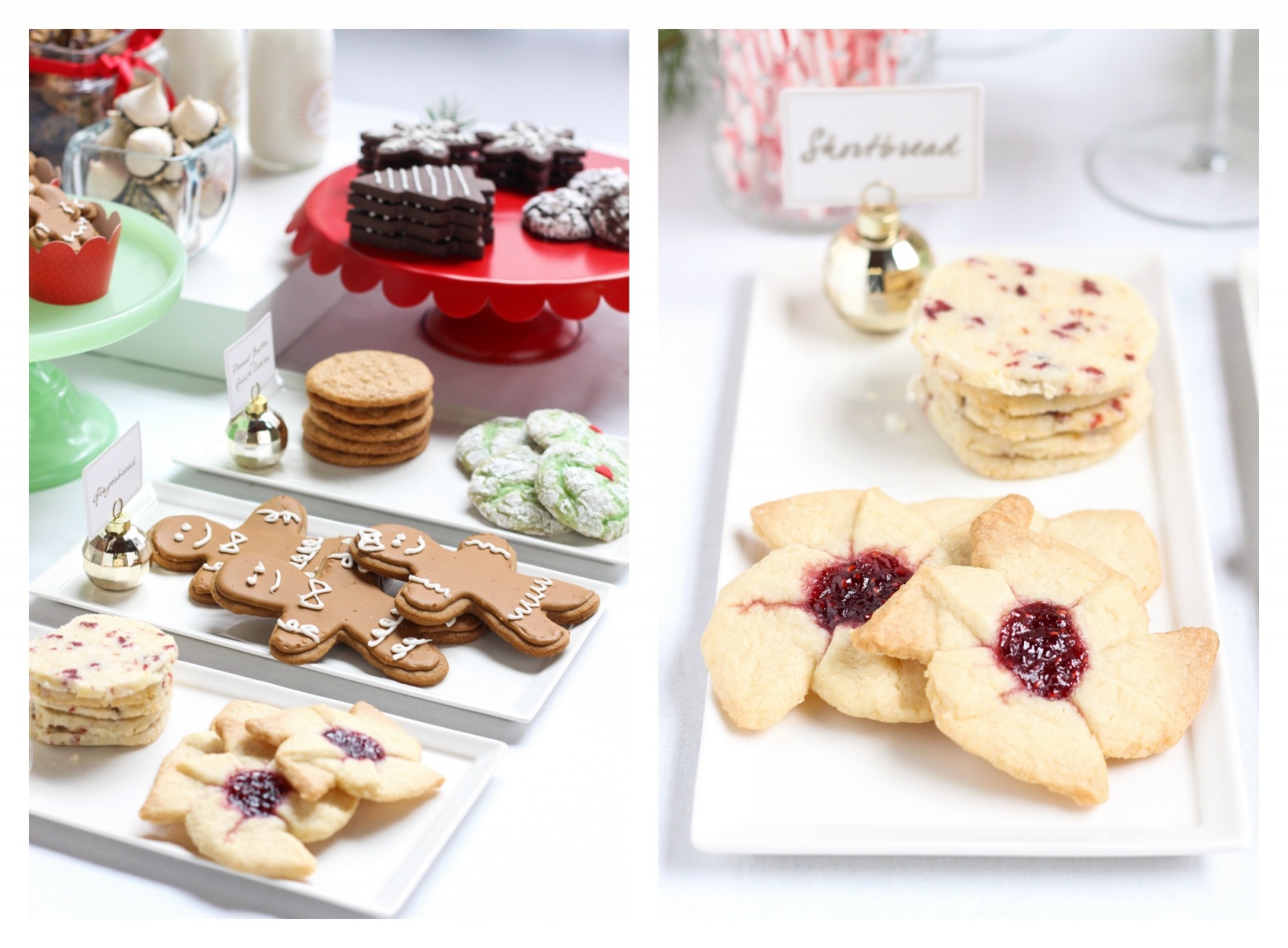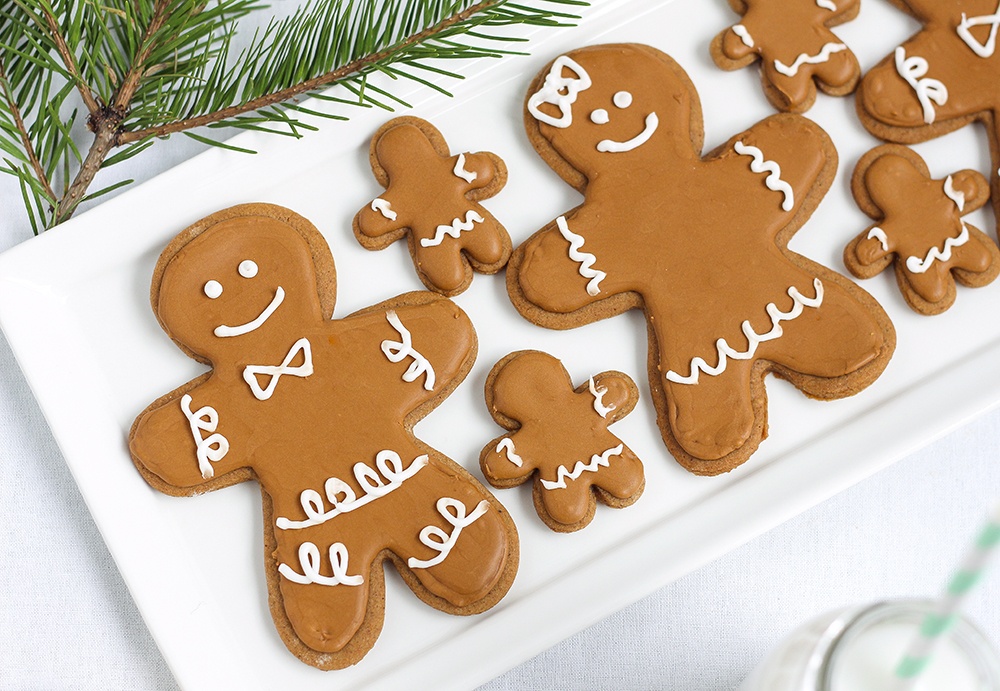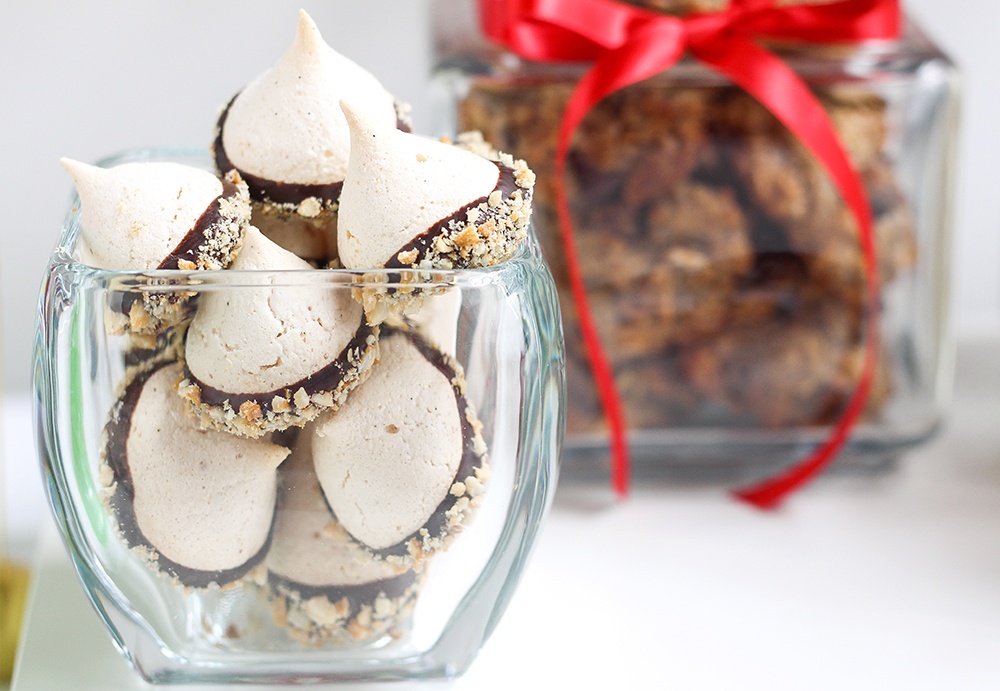 Cookie Displays 
Bell jars, festive plates, cake stands, cupcake wrappers, and apothecary jars are some of our favorite ways to display goodies because they're not only pretty but also easy for serving. Plus, they're practical too for more special occasions to come! We're also big fans of place cards—that way, guests know what they're biting into beforehand. A couple of our favorite ways to display place cards in a festive way include ornaments and ribbon candy.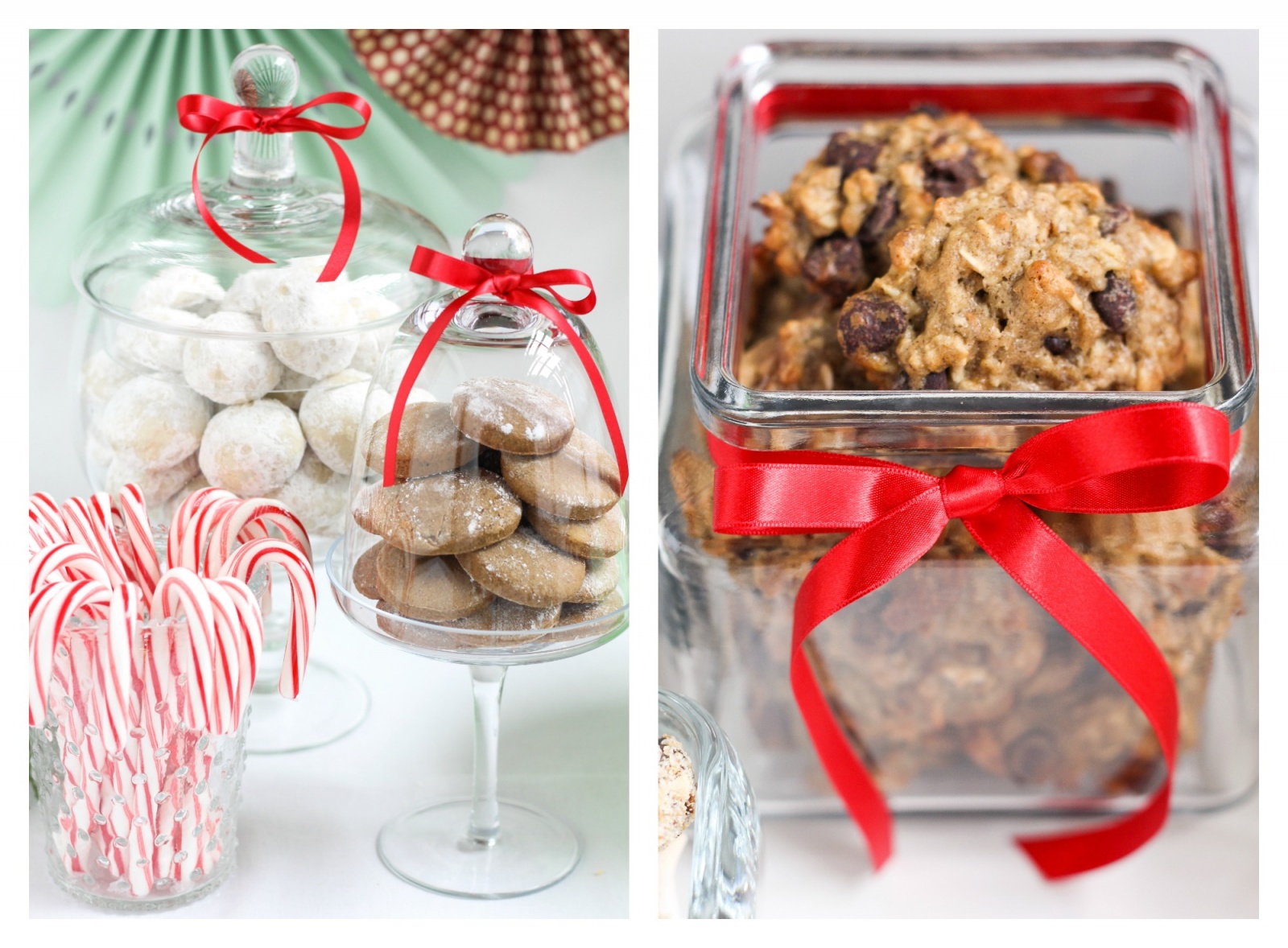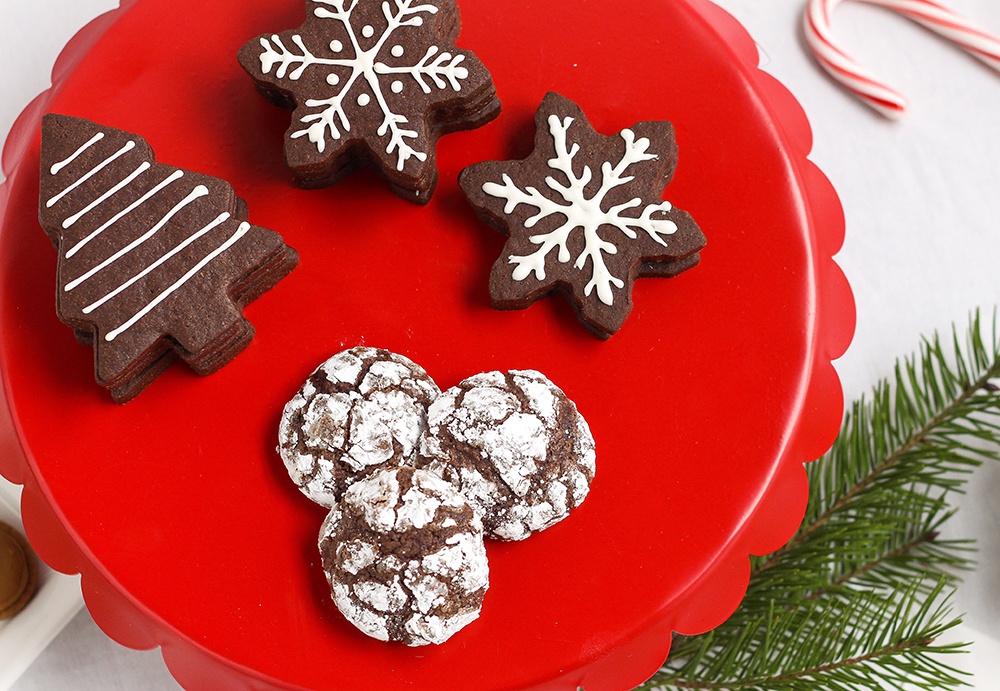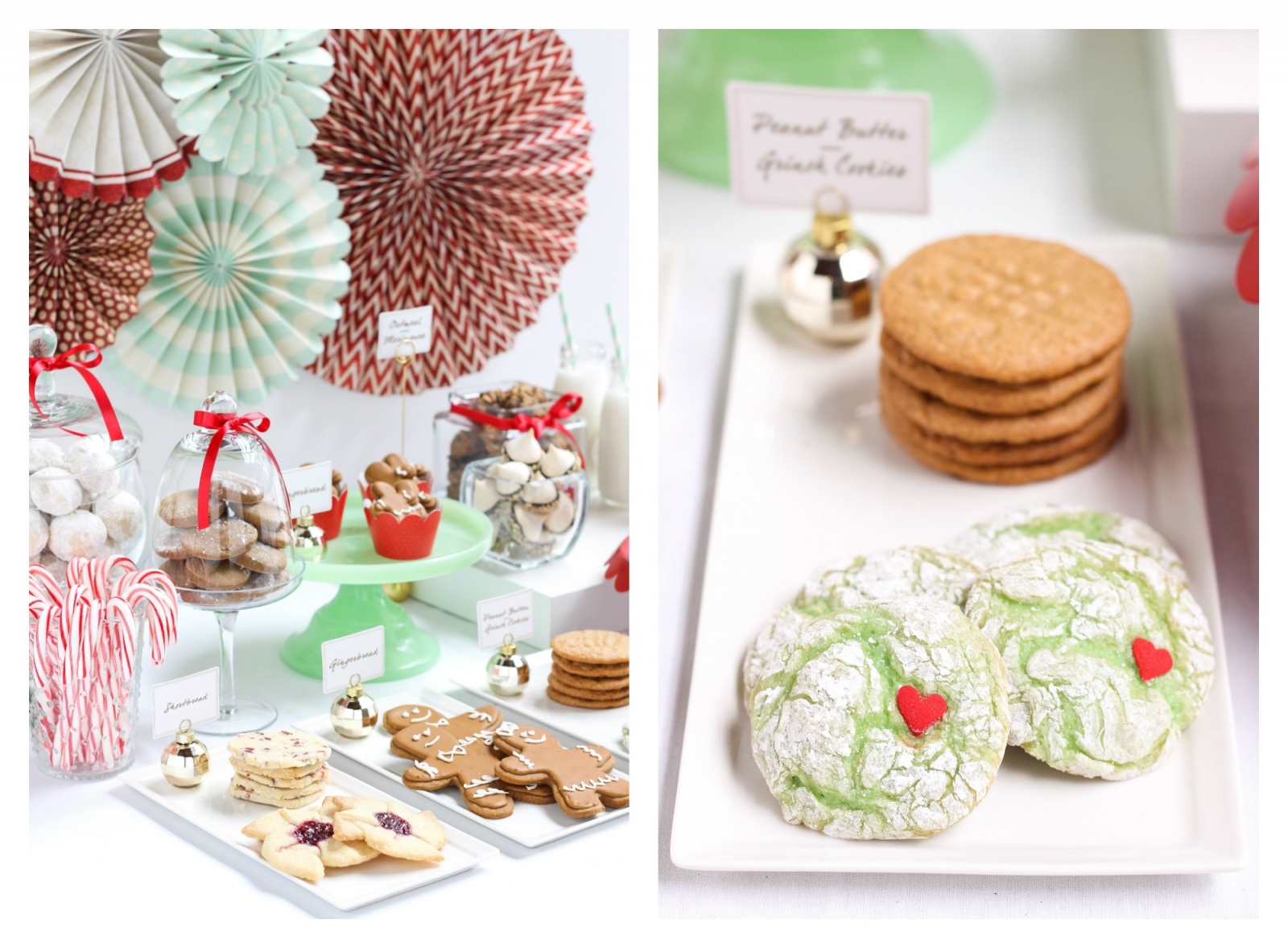 Packaging 
When it comes to packing for the cookies, we say opt for colorful boxes and treat bags. String, twisty ties, tissue paper, and labels make fun finishing touches. Also, don't forget about drinks. Personalized milk jars, frosted cups, or other drinkware is a great way to serve drinks and double as a favor too.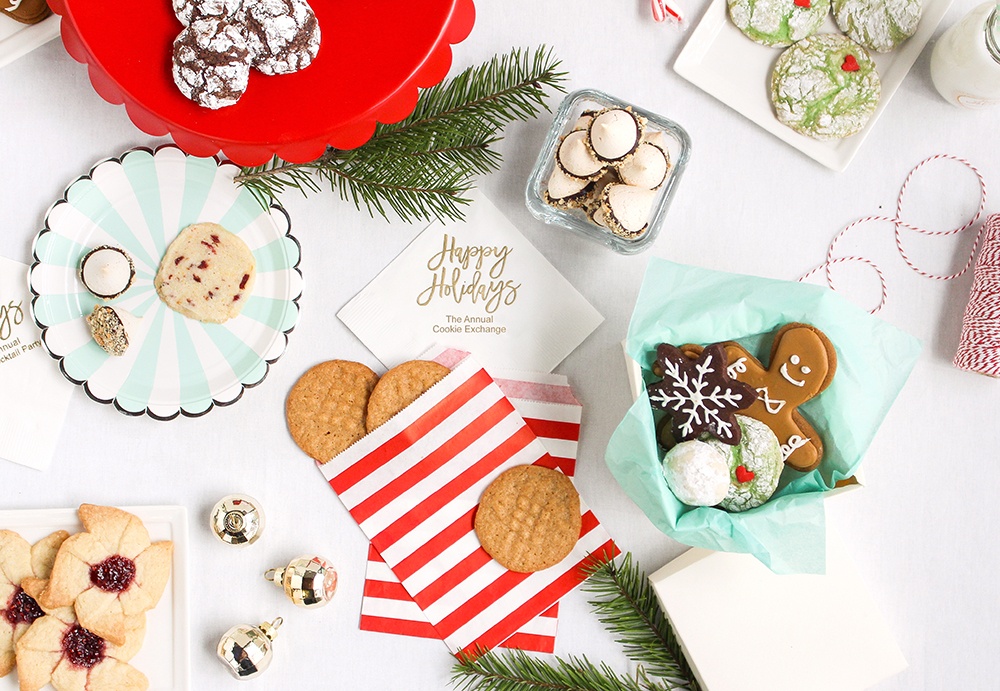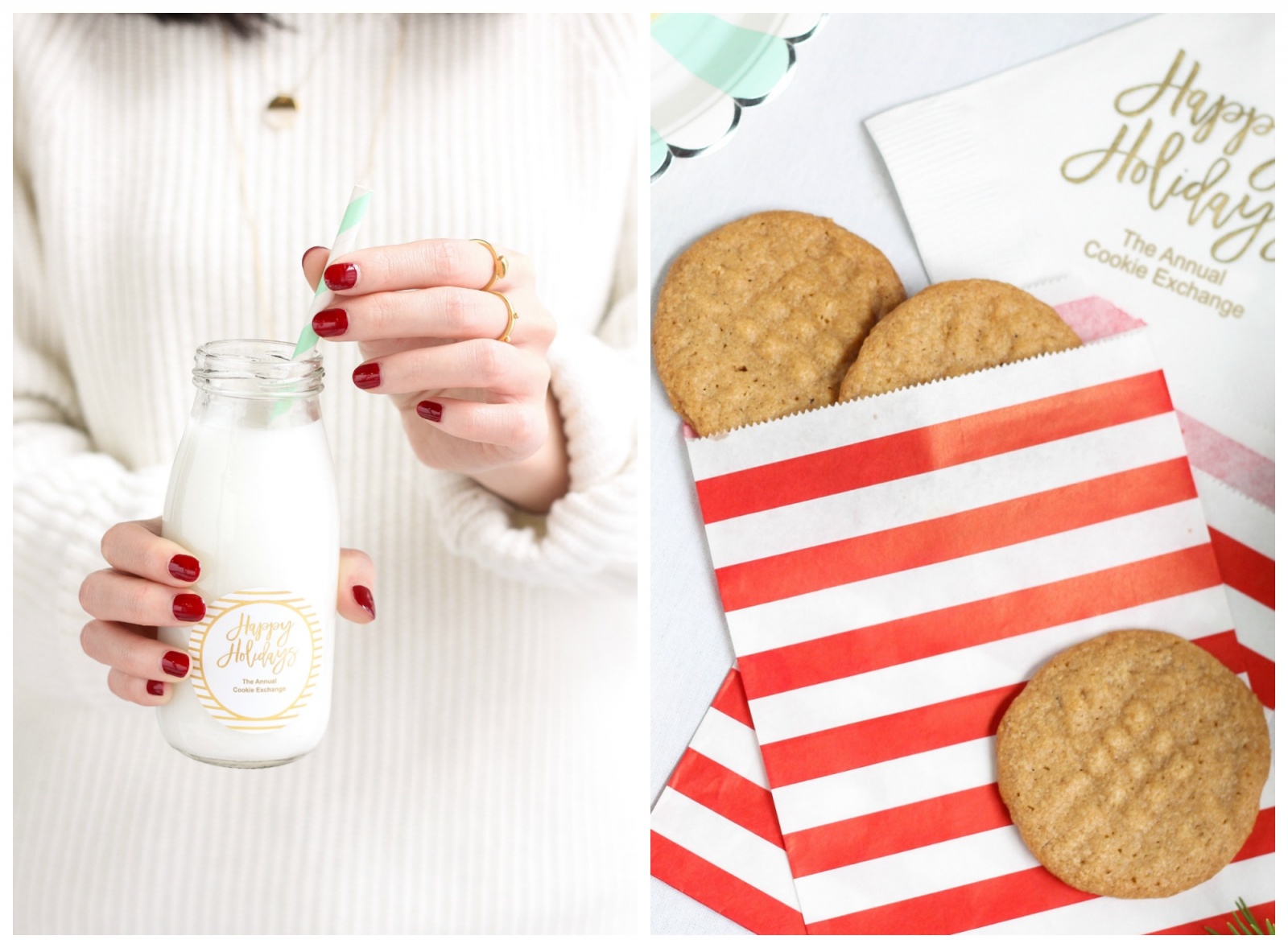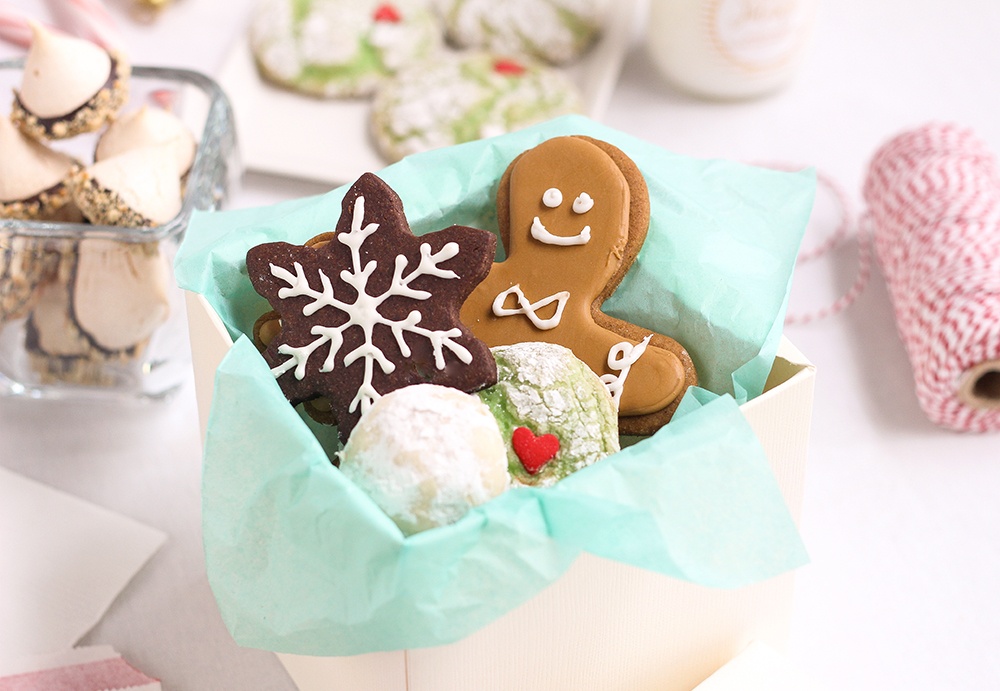 Favors 
Speaking of favors, why not make the party extra memorable with a keepsake? Yes, guests get to take home cookies, but trust us when we say they won't last long! We decided to collect everyone's recipes beforehand and publish them in a book. That way, everyone can make their favorites in the future as well as have a keepsake from this memorable event.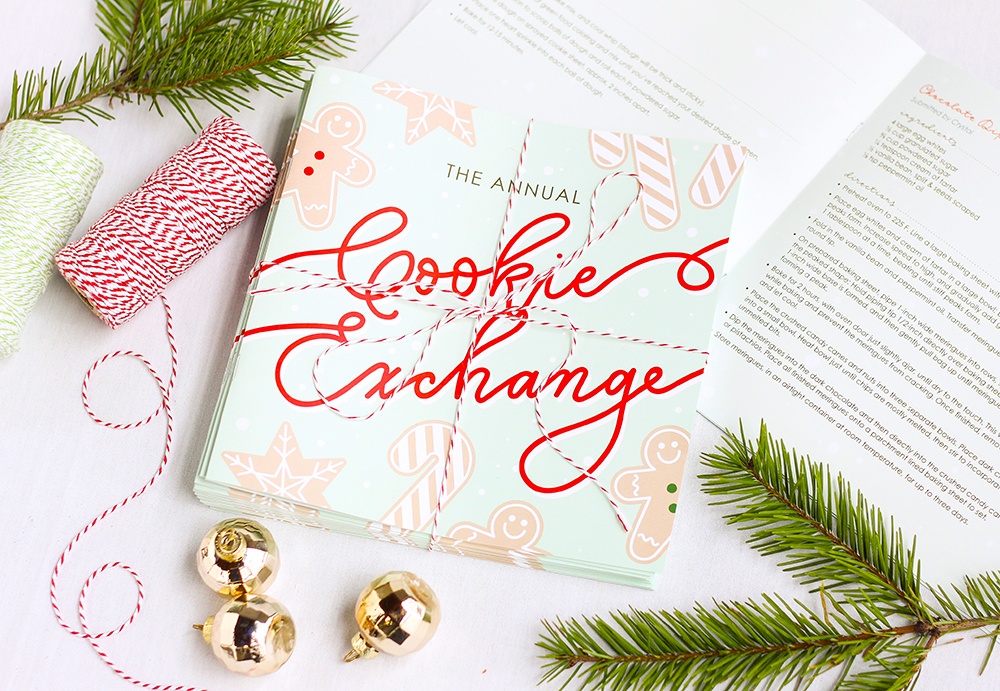 Do you plan on hosting or attending a cookie exchange party this year? Are there any tips you would like to share with us from a cookie exchange you've hosted or attended in the past? We would love to hear your thoughts so please feel free to leave a comment below. Happy holidays!
Shop This Post: