Ribbon candy has such a unique look to it that's both fun and festive. And with the holidays right around the corner, we decided to share one of our favorite quick tips for a Christmas party — using ribbon candy as a place card holder. It's such an easy idea to execute! Seriously, all you have to do is slide the place card right into the fold of the ribbon candy.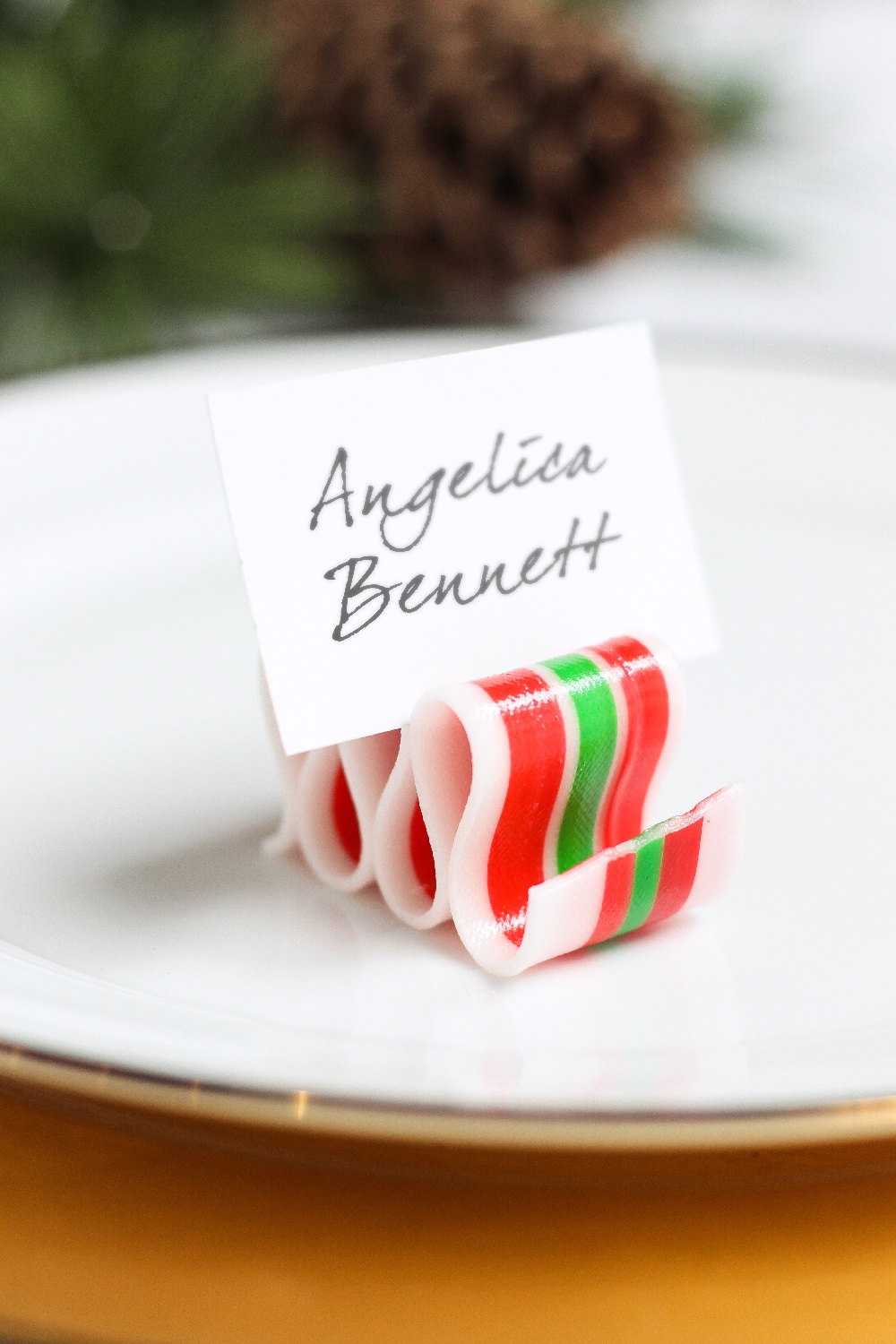 To create this look, you can use a whole piece of ribbon candy or snap it in half for a smaller place card holder like we did. If you decide to break the ribbon candy in half, simply press your thumb into the area you'd like to break. The pressure of your thumb will easily cause the candy to snap. Place on plates or next to glassware to complete your look. It's as simple as that.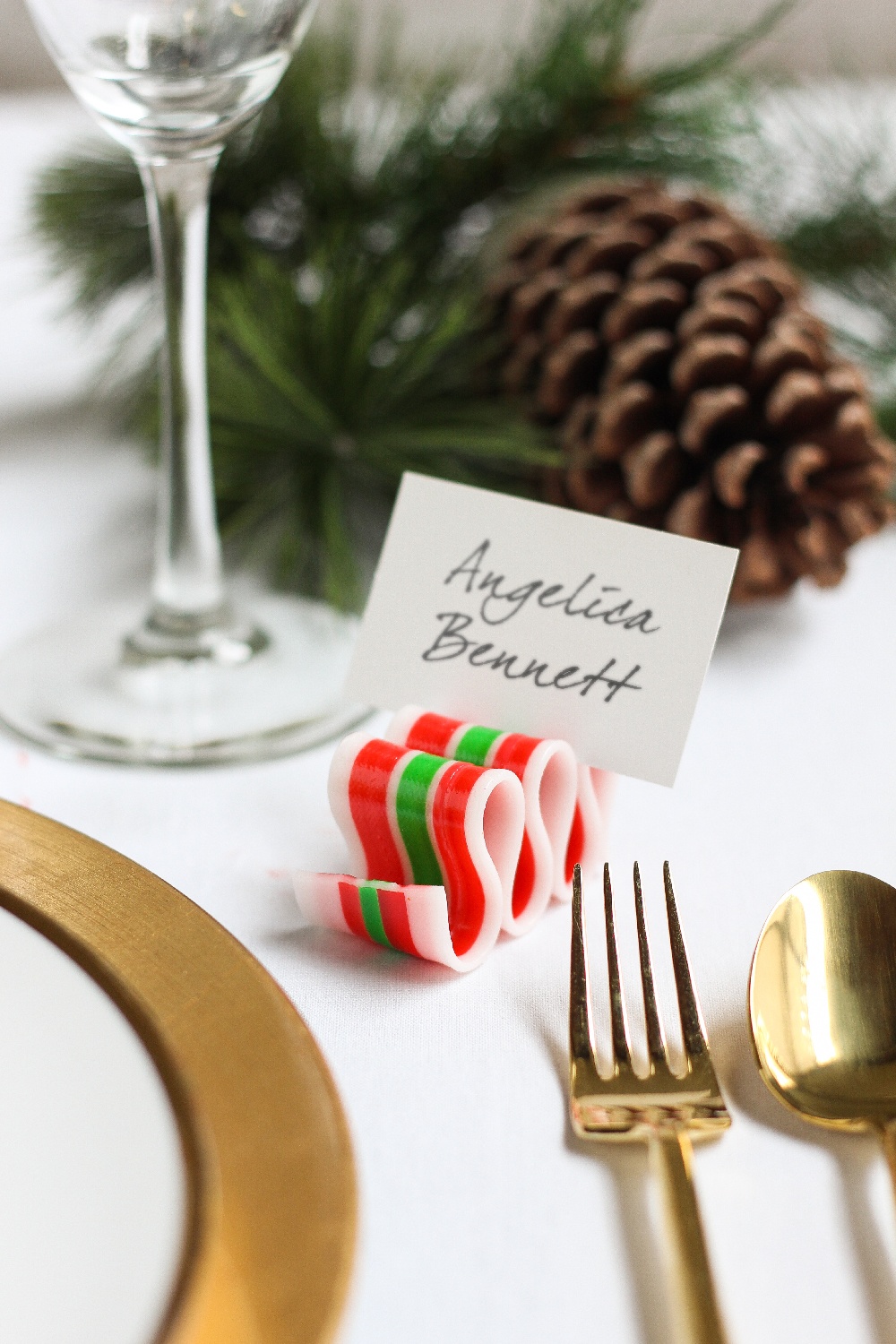 What do you think of this quick tip? Are you planning on hosting a holiday party?