Snowglobes can be truly magical. They hold pieces of nature, cities, animals, and more that are near and dear to our hearts, and this winter, we decided to take inspiration from snowglobes to create our own wedding place card. With just a few simple steps and supplies, you can turn a bell jar into a snowglobe-piece that not only helps guests find their seats, but also doubles as a favor. And the best part is, you can stick whatever you like inside! Take a look at how we made and styled ours below.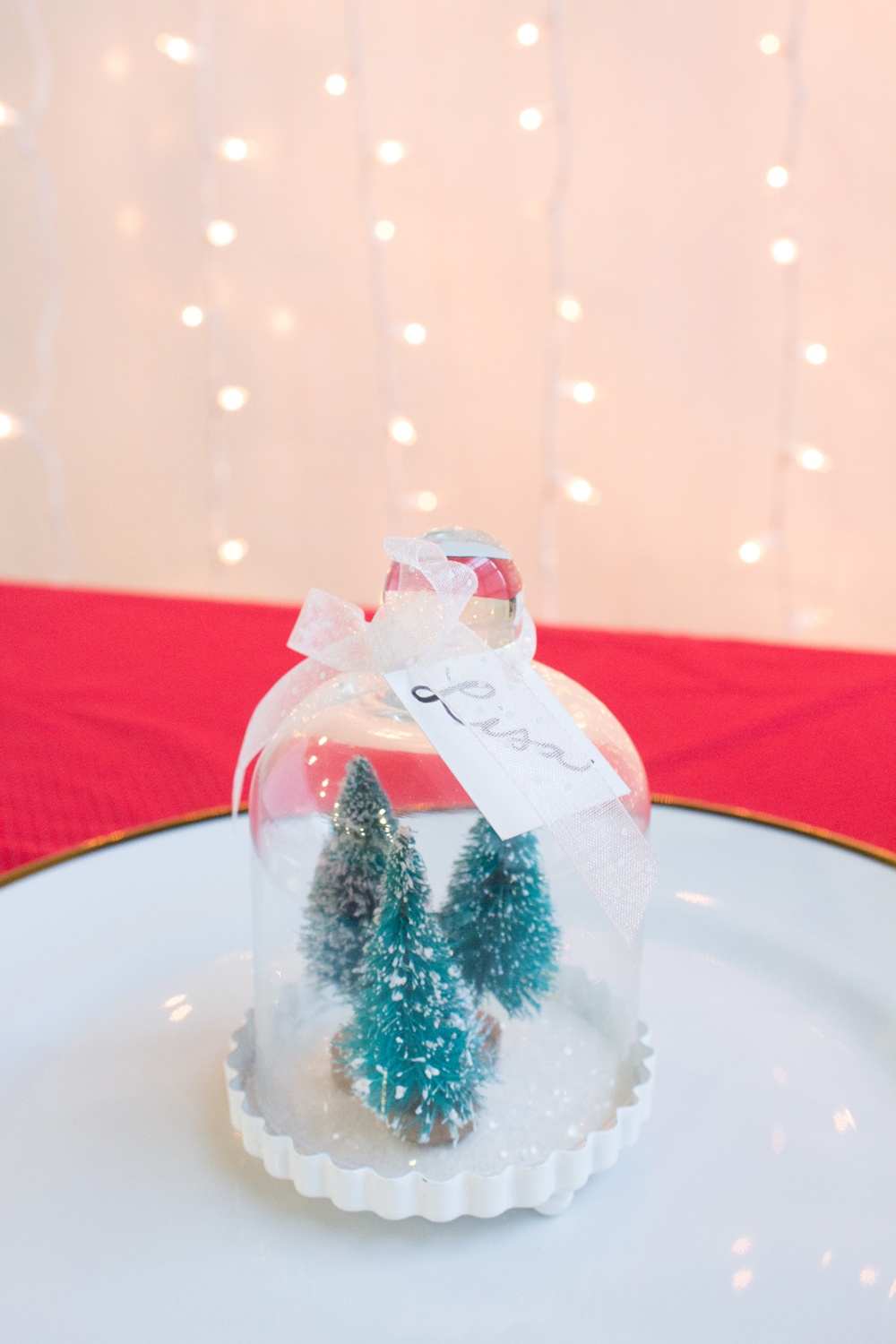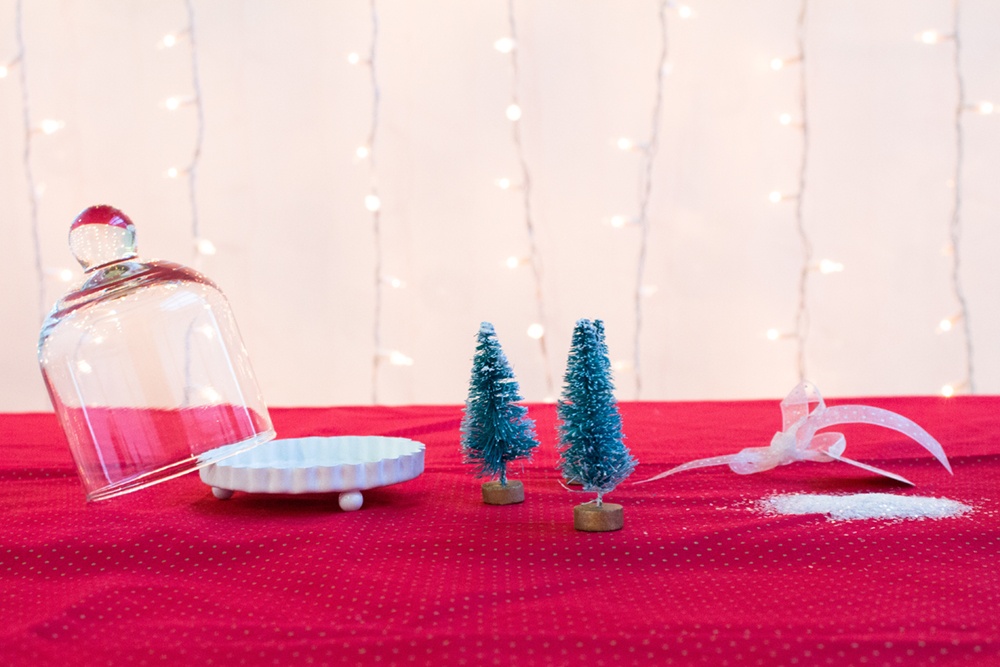 Here's what you'll need: 
White glitter
Glue Dots
Mini faux trees
Ribbon
Tags
Paper
Scissors
Mod Podge
Paint brush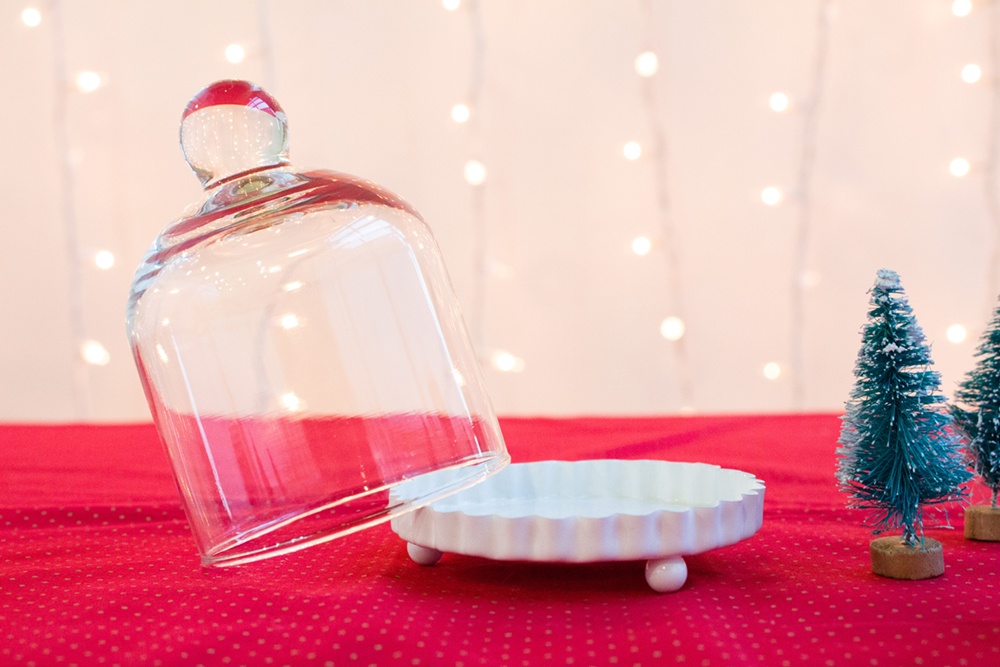 Instructions:
Cut a circle out of your white paper — making sure the circle is roughly the size of the bell jar stand.
Add a layer of Mod Podge to the paper circle and sprinkle with white glitter. Let it dry and then stick the glittered paper into the bell jar, glitter side up.
Add a glue dot to the bottom of each faux tree. Then place trees on top of the glittered paper — arranging to your preference.
Cover the faux trees with the bell jar lid to get the instant look of a snowglobe.
Now use ribbon to add a tag with your guest's name. Place on the table and you're all set!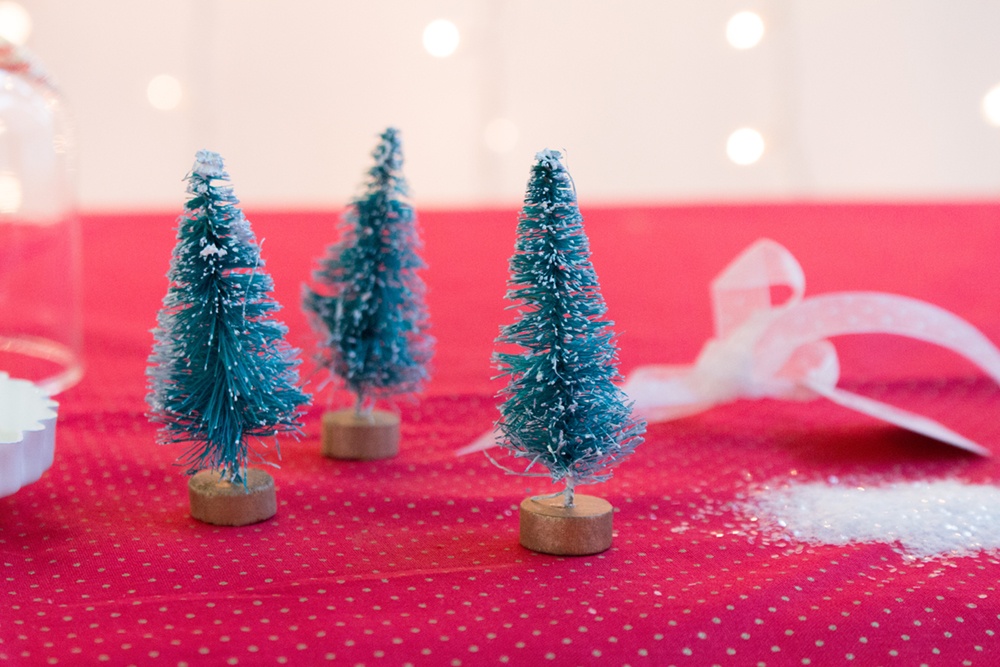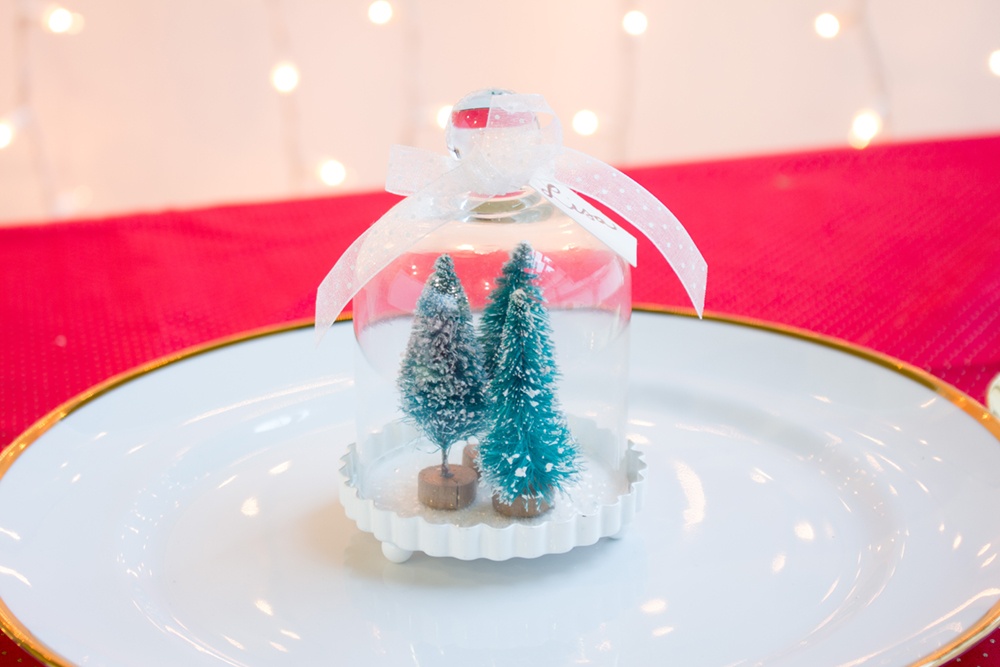 What do you think of this project? Are you having a winter wedding or holiday party where you'll be using this idea?