While summer is considered wedding season, we can't help but love the look of a winter wedding and the pretty bridal styles that go along with it. Whether it's the fresh powder of snow, the fun accessories, or the coziness of it all, there's just something about winter weddings that feels so magical to us. And because we're so in love with bridal styles for these amazing winter soirees, we decided to share a few of our favorite inspirational concepts. Keep scrolling to get a glimpse of our top winter bridal styles, and start to get inspired for your own winter wedding!
Cover-ups
We love how these brides are keeping warm with fur coats, knit cardigans, fur stoles and blankets. Not only do they look great in photos, they also add personality.
Berry Colored Lips 
A lot of us tend to associate winter with white, silver, and icy blues, so we love the idea of adding a pop of color with berry colored lipstick. Whether red, pink, or purple tinted, your lips will really make a statement on your special day.
Bouquets
What really makes these bouquets feel like winter are the subtle additions of pine branches, berries, and pinecones. We also love that each bouquet includes white flowers which remind us of glistening snow.
Accessories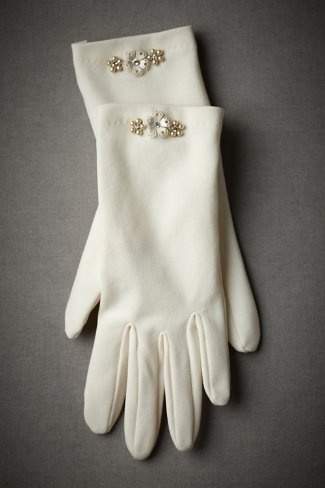 Take advantage of using some fun accessories! Beanies, scarves, gloves, and tights will help keep you warm and the sparkling snowflake hair clip and jewelry are a beautiful touch of winter.
Shoes
Whether you'll be walking around in the snow or not, keep yourself from getting cold feet! We especially love these neutral colored fuzzy boots. And flats are a great option for an indoor wedding or to wear while you dance.
What looks do you love most for a winter bride? We would love to hear your thoughts, so please feel free to comment below!