Ever since we made mini gold glitter champagne bottles, we've been dying to make a "giant" version. And with the release of our new Bottoms Up Bottle Straws (tall enough to fit inside your standard champagne or wine bottle), we knew it was the perfect opportunity to make a giftable, photo-worthy giant glitter champagne bottle! Great as a gift, or even a decorative piece, these glitter bottles are so easy to make. Check out the simple steps below to create your own!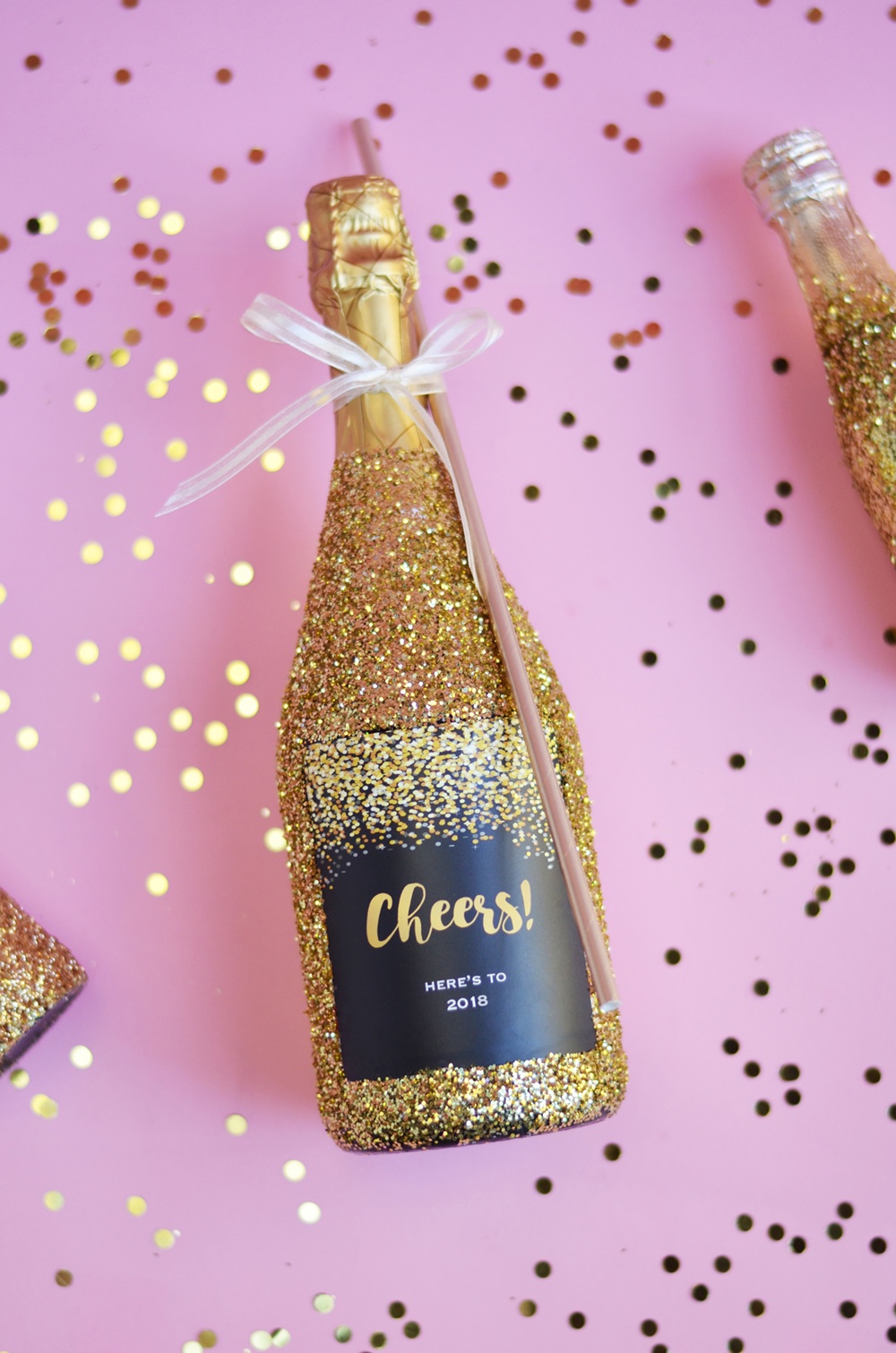 Here's what you'll need: 
Champagne bottle of your choice (we suggest one with a gold foil top)
Gold glitter
Mod Podge
Paintbrush
Clear acrylic coating
Ribbon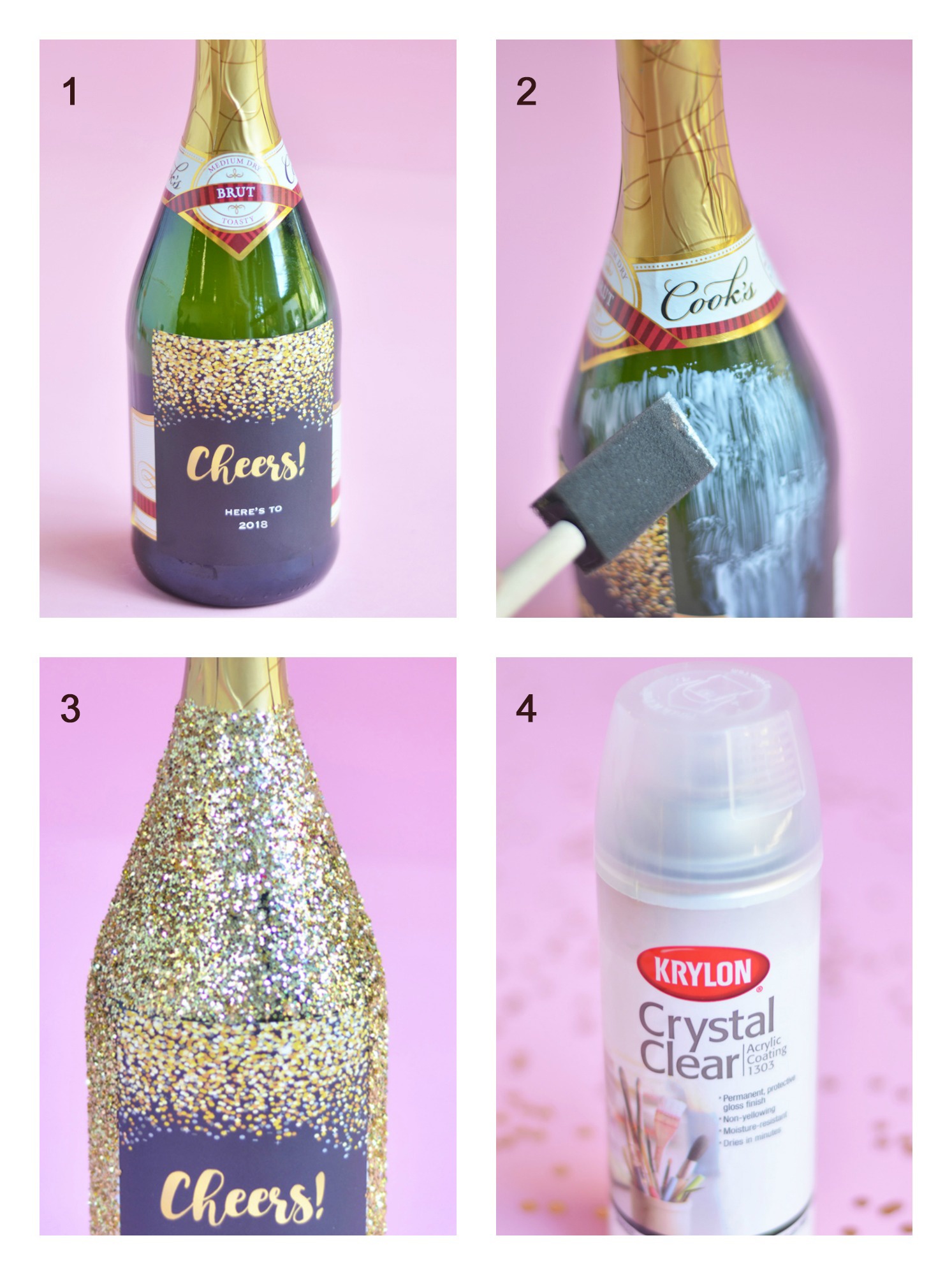 Directions: 
Add the personalized label to the bottle.
Add Mod Podge all around the bottle, avoiding the label and gold foil top.
Sprinkle with gold glitter or roll the bottle in glitter and let sit for a couple of minutes. Do this over a disposable tablecloth or cardboard for easy cleanup.
Spray clear acrylic coating on top of the glittered bottle to help avoid the glitter coming off. Remember to do this over a tablecloth or cardboard.
To complete the look, tie a bottle straw to the side of the glittered bottle.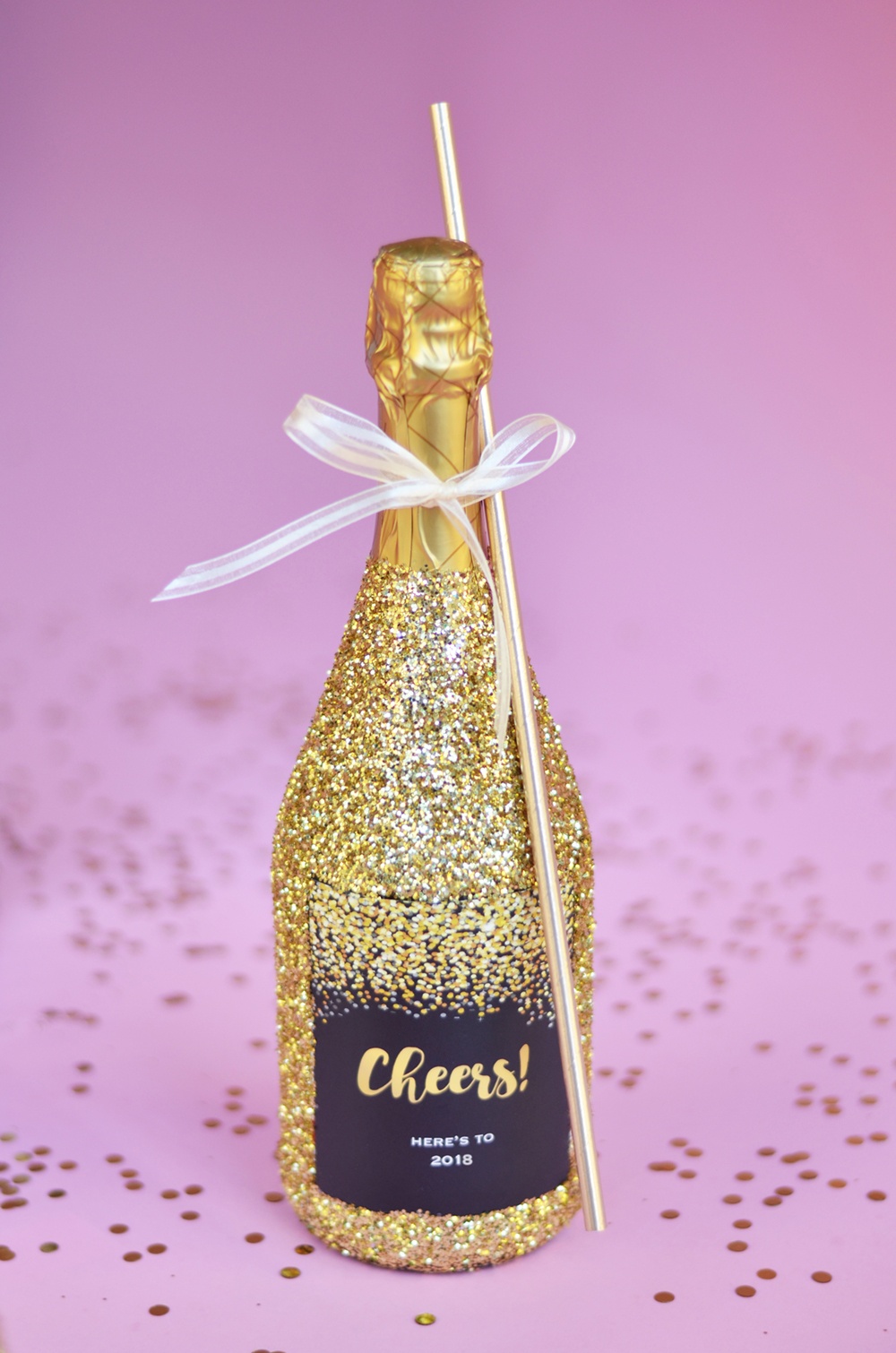 That's it! In just a few simple steps, you've created a glittery masterpiece that's perfect for birthday parties, New Year's Eve, and more special occasions.
Shop This Post: