Perfect for a donut themed party, brunch, or even as an alternative to birthday cake, this DIY donut tower is such a fun and simple project to make. And by adding a cake topper,  colorful sprinkles and candy melts, customizing the looking of your donut tower is easy. Keep reading to find out how to make this donut tower for yourself.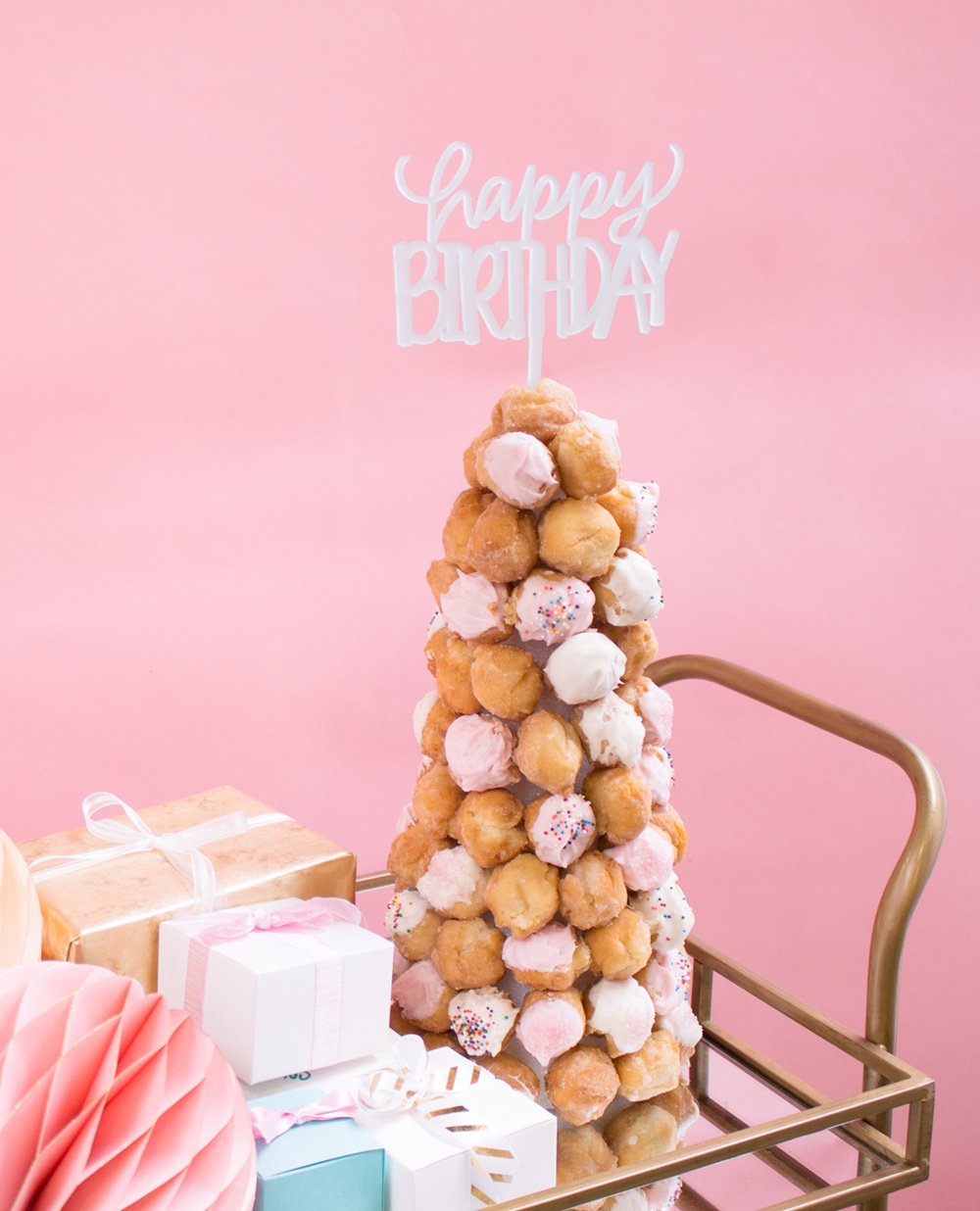 Here's what you'll need:
Foam cone (we grabbed ours from our local craft store)
Toothpicks
Plain or glazed donut holes
Sprinkles
Candy melts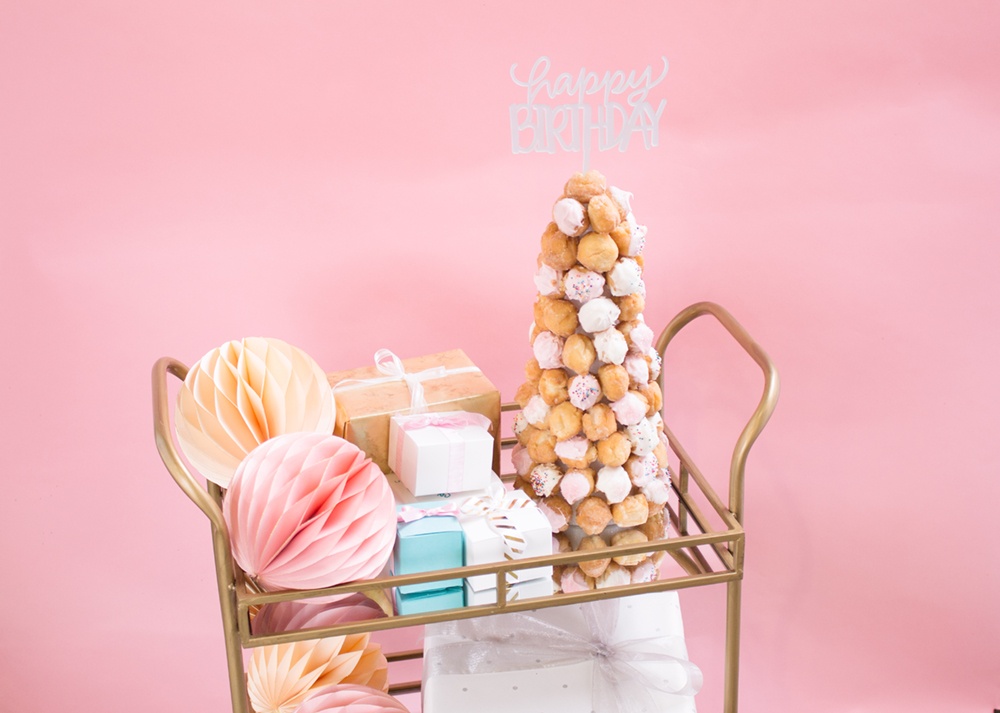 Directions: 
In a microwave-safe bowl, melt your colorful candy melts in increments of 30 seconds. Stir between each increment. Repeat until fully melted.
Dip donut holes in melted candy melts and top with sprinkles. Let dry. Don't worry about coating the entire donut holes with candy melts. Half of each donut hole will do.
Starting at the bottom of the foam cone, insert toothpick halfway. Then, add a donut hole to the remaining, sticking out toothpick.
Continue this process one at a time. We like to do it this way to avoid gaps in the cone.
Top with a cake topper.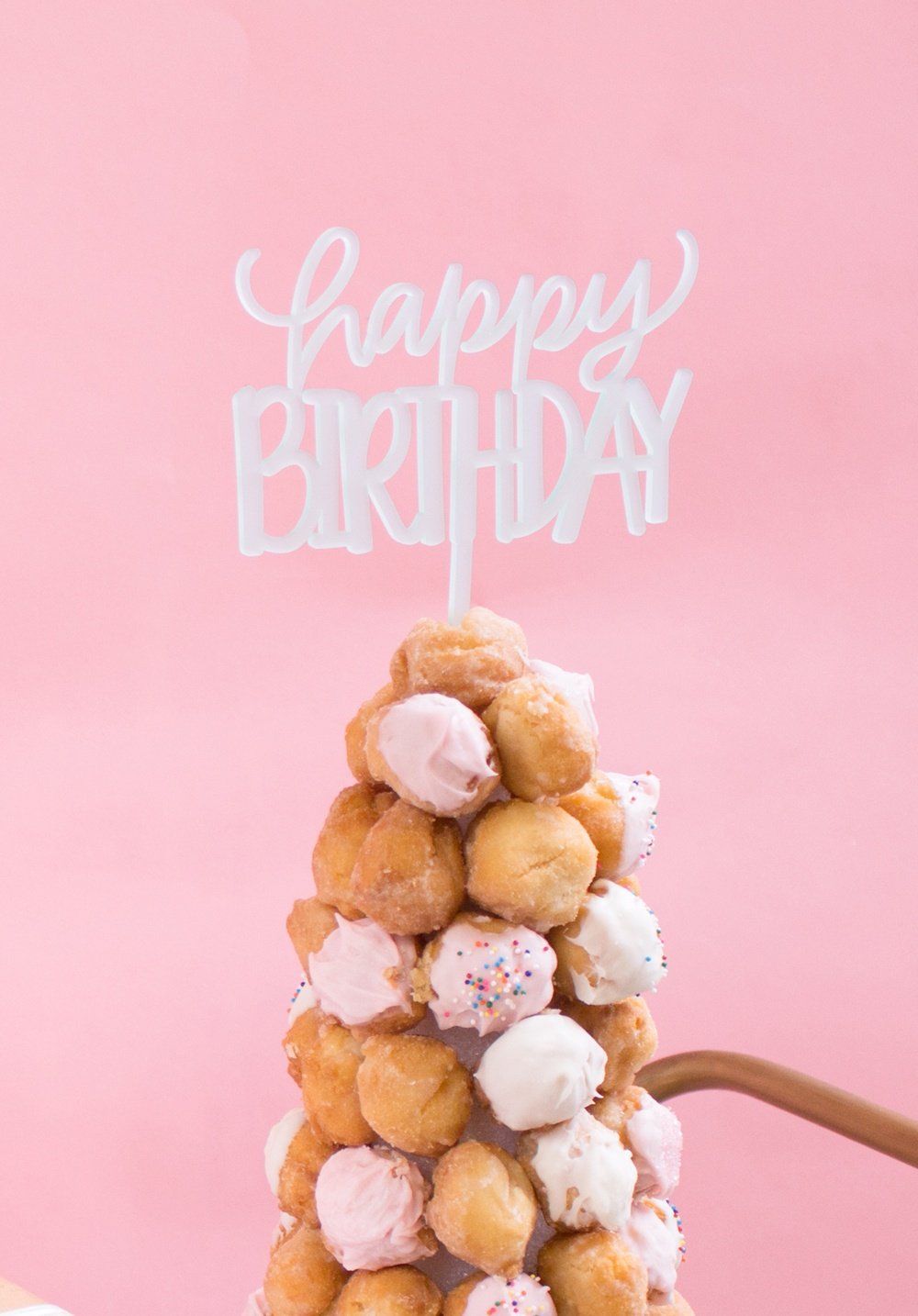 Now you're all set! Place on your favorite cake stand or plate, and add to the dessert table or a bar cart for a pretty display.
Shop This Post: