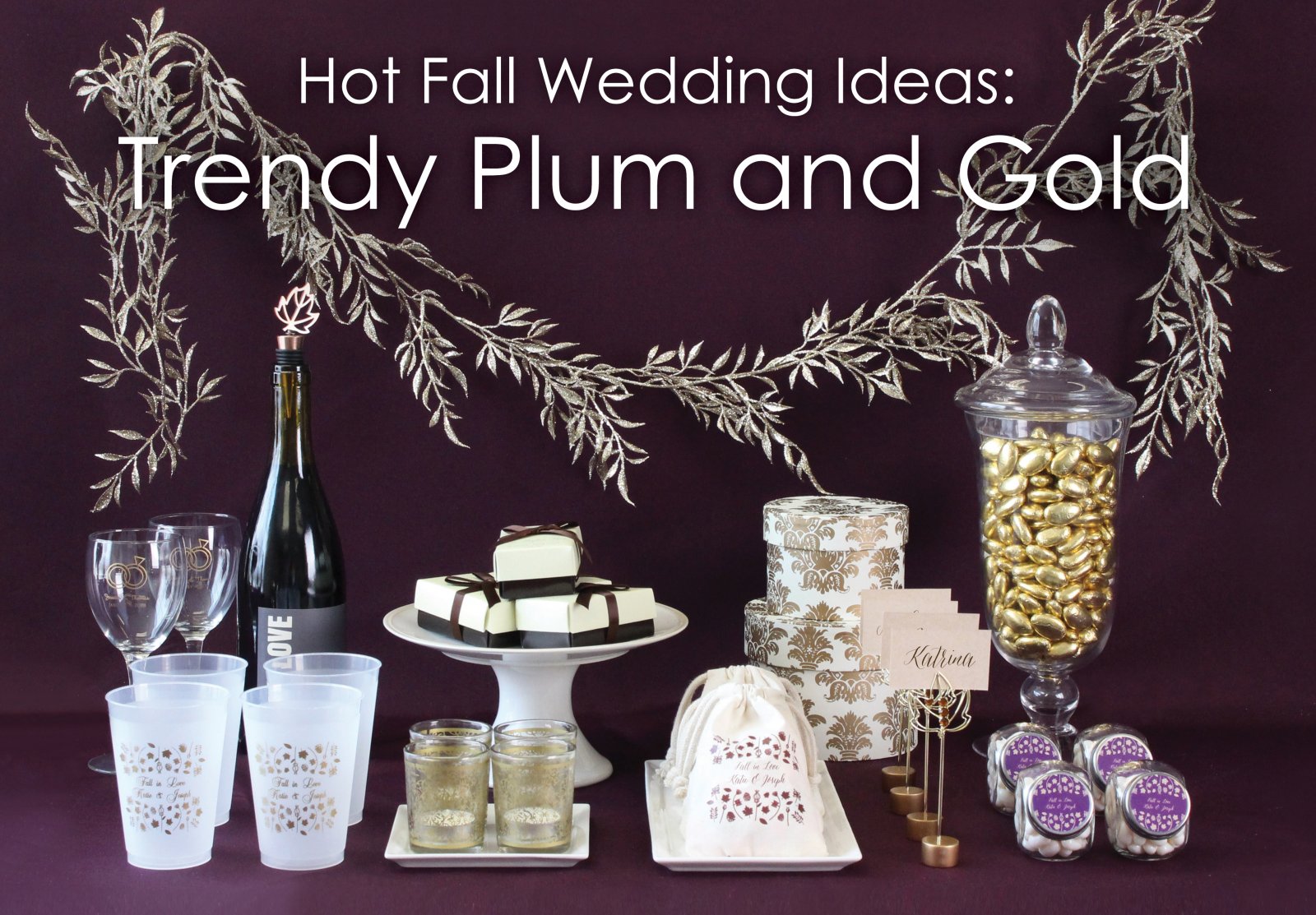 A hot trend to keep an eye on this fall is the color combination of plum with gold accents. With Pantone announcing Radiant Orchid as the color of the year, we're not surprised to be seeing this combination paired together as fall wedding ideas. A shiny, metallic gold beautifully compliments the vibrantly rich purple-plum.
What makes this color theme even better is that it's perfect for a wedding color theme. The deep plum is traditionally a color suited for royalty and gold in and of itself adds instant decadence to any theme or event. Sounds pretty ideal for an elegant wedding!
How To Get This Look:
Decor
An easy way to capitalize on this look is to assign each color its specific role. Big decor pieces, opt for plum. Small decor details, go for the gold. For example, lay out a gorgeous plum tablecloth and decorate with gold accented place card holders. You can also choose a deep plum curtain, tied off with a gold tieback. See where we're going here?
Favors
Themed favors are a fantastic way to let guests bring home a sentimental version of your plum and gold themed wedding. It also provides added decor to the wedding! We recommend to choose a plum favor jar, box, or bag, and to fill with metallic gold-wrapped candies. Not only is this favor gorgeous and on-theme, guests will love enjoying these treats at home!
Serving and Drinkware
Bring this color scheme to the bar, cocktail, and dinner tables as well. It's easy to do when you incorporate gold accented glassware, shimmery plum plates, and golden flatware. These small details play a big role in completing the look to your perfect plum and gold wedding.