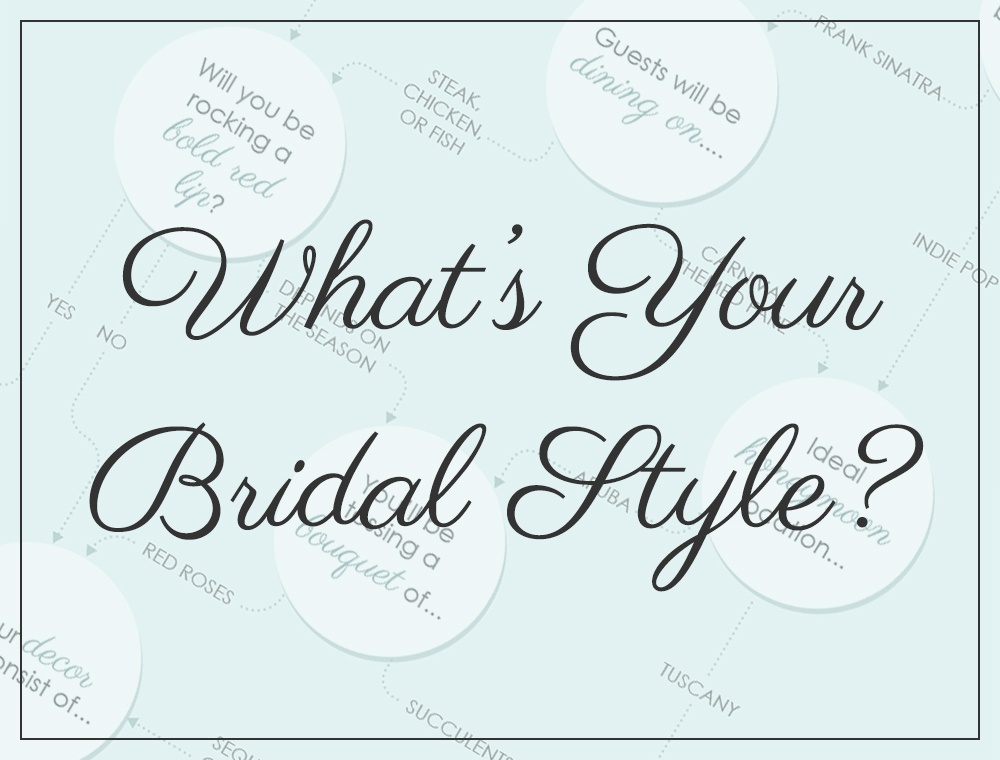 Modern, vintage, classic… oh my!
With so many different wedding styles out there to choose from, finding the one that speaks to you personally can be difficult, what with all the extra "noise" and whatnot.
But fear not! Easily narrow down the overwhelming amount of style choices now with this wedding style quiz. Once you've settled on your style, the rest will fall into place.

For even more wedding quiz fun, check out our wedding style quiz. Here you'll find out your bridal style with the aid of stylish and inspirational photos.
And for an even deeper understanding of your bridal style, click on the below links for further details, inspirations, and themed collections!
Classic, Modern, Rustic, Vintage, Indie, Glam, Bohemian