With spring right around the corner, we've been thinking about flowers, flowers, and more flowers! One thing we've particularly been thinking about, is how nice it is to receive flowers but that it's such a shame they never last long enough. That's exactly why we decided that sending the materials to your loved ones so that they can grow their own longer-lasting flowers was a great idea! So we grabbed some of our pretty heart shaped plantable confetti and got to brainstorming. We love the way these turned out and we think you will too! Keep scrolling to get your free printables and learn how to make this idea bloom with life.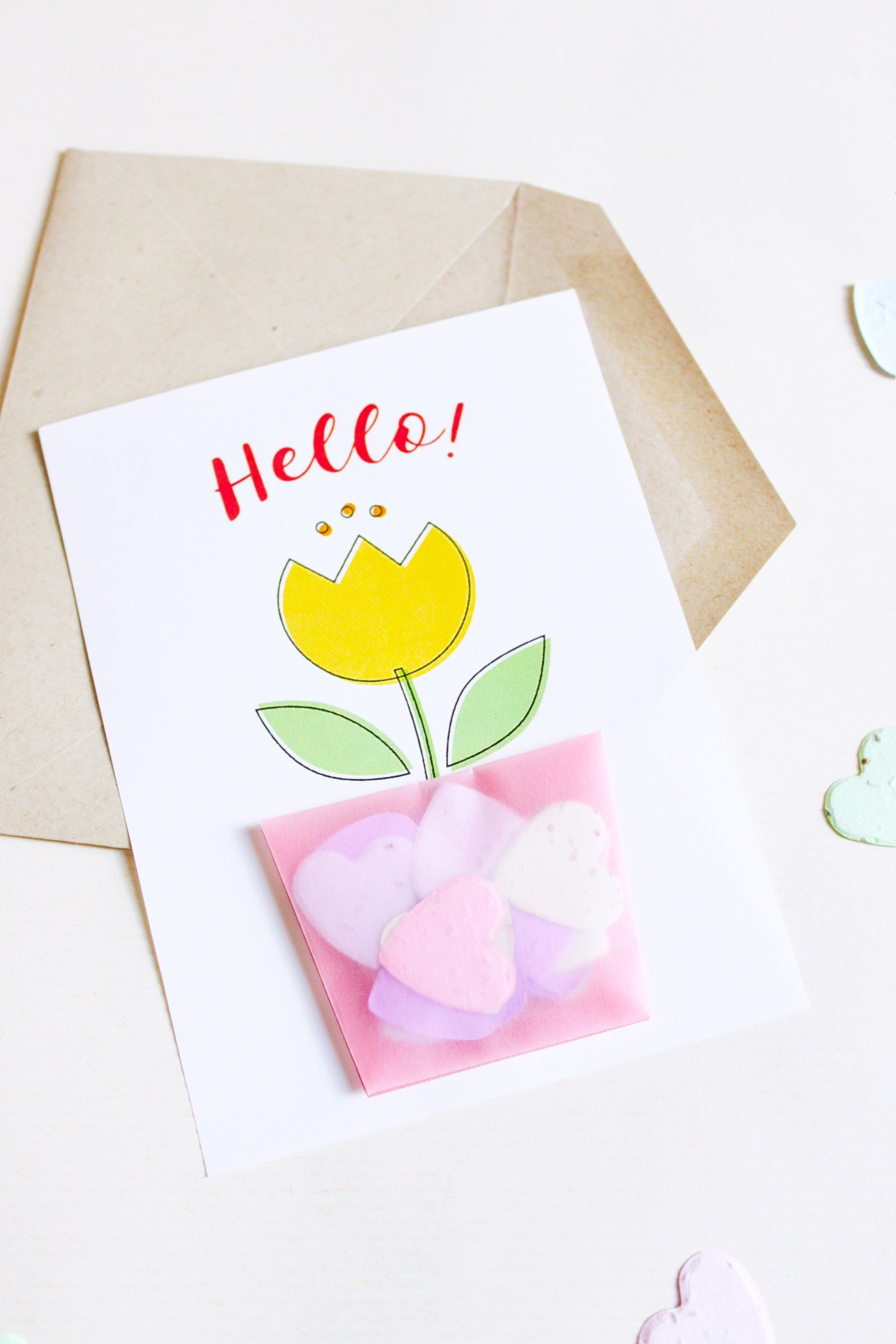 Here's what you'll need:
Our free flower printable
Our free folded flowerpot template
Paper (we used vellum paper)
Tape or glue
Scissors
First click on and print our free flower printable below and then cut the page in four squares so that each flower makes its own card. Next, click on and print out our free folding flowerpot template on a piece of paper, cut along the solid lines, and fold the dotted lines. (If you want your pot to be translucent like ours so you can see the confetti inside, lightly trace this template onto vellum and follow the same folding instructions.)
Place confetti in the center of the flowerpot, fold edges down like you would when closing a box, and tape closed. Next, use tape or glue to stick the confetti-filled flower pot onto the flower printable. That's it!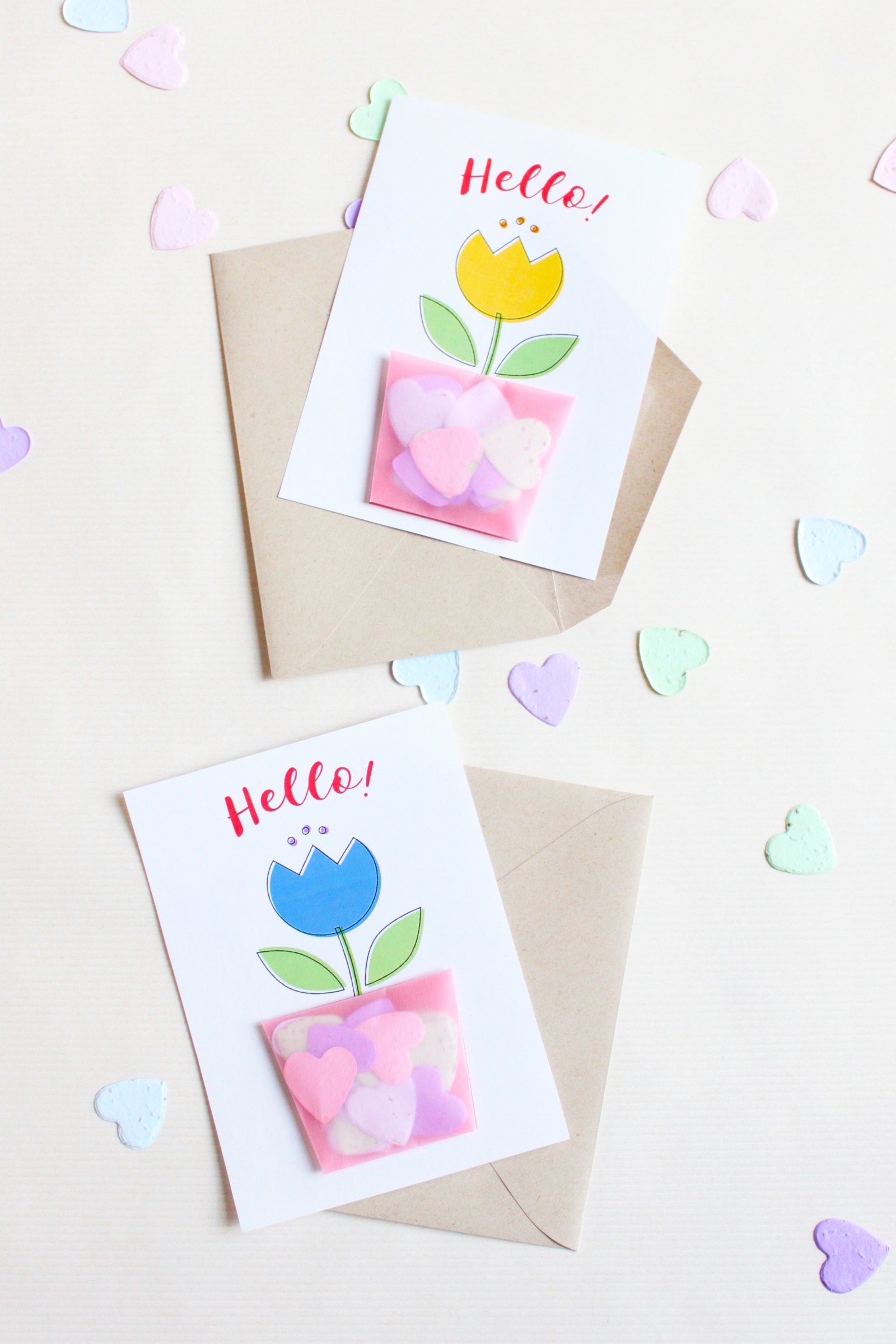 We love hearing from our readers, so please feel free to leave us a comment with any thoughts or questions! We would love to see your finished projects too!