When we envision a romantic fairytale wedding, it's difficult not to conjure up images of the grand ballroom where Belle and Beast danced in Disney's Beauty and the Beast. Inspired by their fairy tale, we came up with the Enchanted Rose Place Card Holder for a romantic fairytale wedding. We love how this project turned out and think you will too! Keep reading to see how we took a little piece of inspiration from Beauty and the Beast and brought it to life.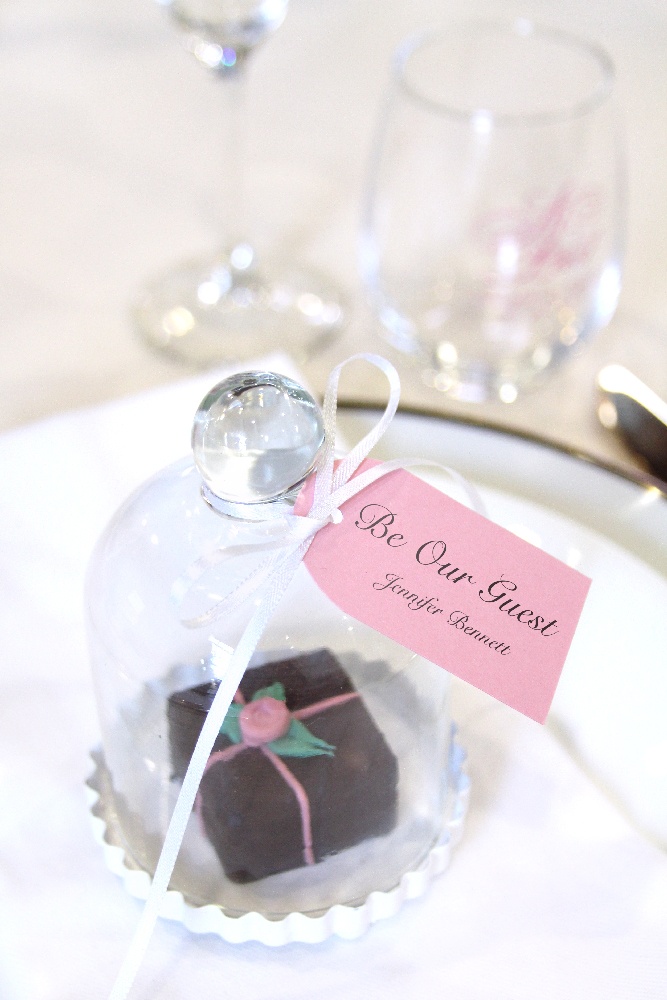 Here's what you'll need:
Petit fours with a rose accent (find yours at your local bakery)
Paper tag (you can also create your own using paper and scissors)
Ribbon
Hole punch
Pen
If you know the movie well, you may recall the enchanted rose that Beast keeps safe under a protective glass dome. We recreated the look with our mini bell jars, and a rose-topped petit four. We made custom hang tags for place cards, and tied them around the top of the miniature glass bell jar. Voila! You have a lovely "Enchanted Rose" place card, and a delicious treat for your guests. And the bell jar doubles as a take-home favor.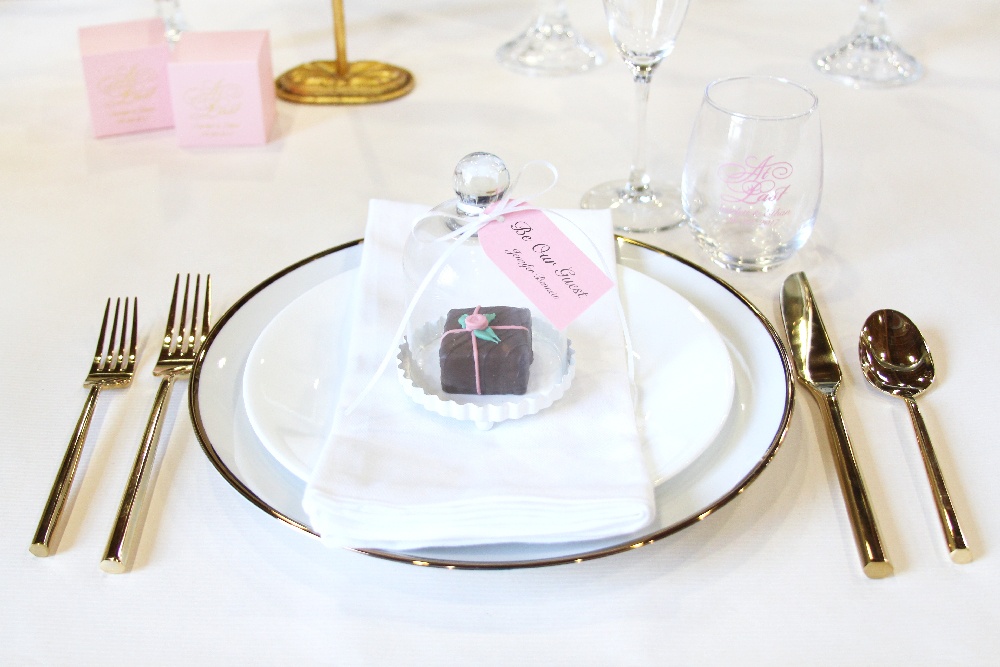 What do you think of this idea? Do you plan on having a fairytale inspired wedding? Are there any fariytale inspired projects you would like to share with us?