We're in love with this stunning (and easy to make) DIY wedding table decor! Created and originally featured on The Sorry Girls, this project is not only pretty, but a big money saver, too. We're so grateful to have helped The Sorry Girls bring their vision to life, and can't wait for you to see! Put together with greenery, flowers, votives, lanterns, and more, we think you're going to love this project just as much as we do. Read on to see the outcome of this easy DIY project and check out The Sorry Girls' original post here.
——————–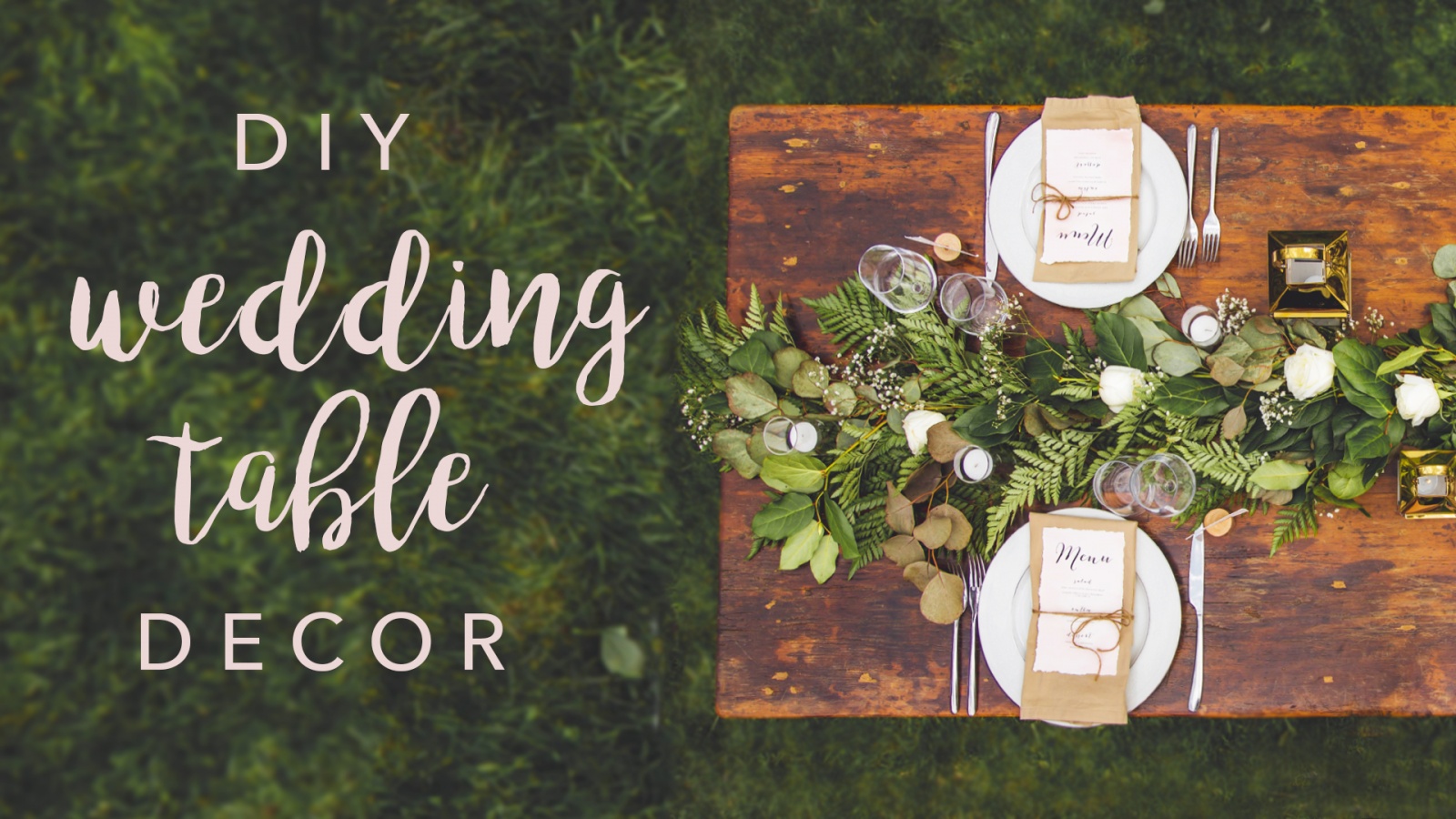 We're so excited to bring you another wedding DIY! Today we're making a floral table runner we've seen all over Pinterest.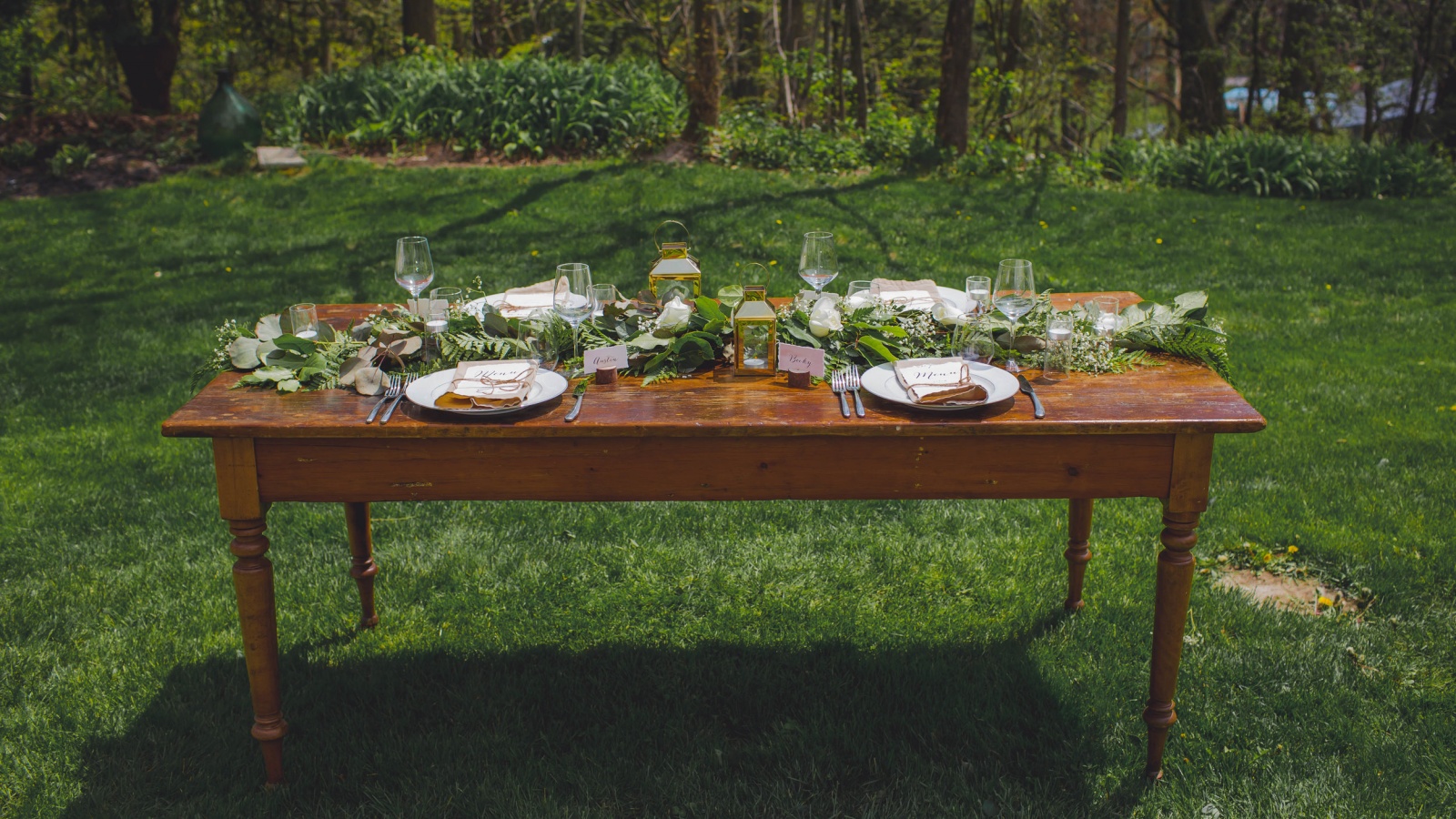 COST: $30-$60
DIFFICULTY:  ✂
MATERIALS:
Leatherleaf fern
Salal
Silver dollar eucalyptus
Baby's breath
White roses
Wired paper cord
Floral wire
Water tube
TOOLS:
To make a centerpiece of greenery you're gonna need some greens! We picked up leather leaf fern ($.25 a piece), salal ($.50 a piece), silver dollar eucalyptus ($1-2 per piece), baby's breath ($3 for the bunch) and white roses (were $15). Before the roses, the cost was under $30!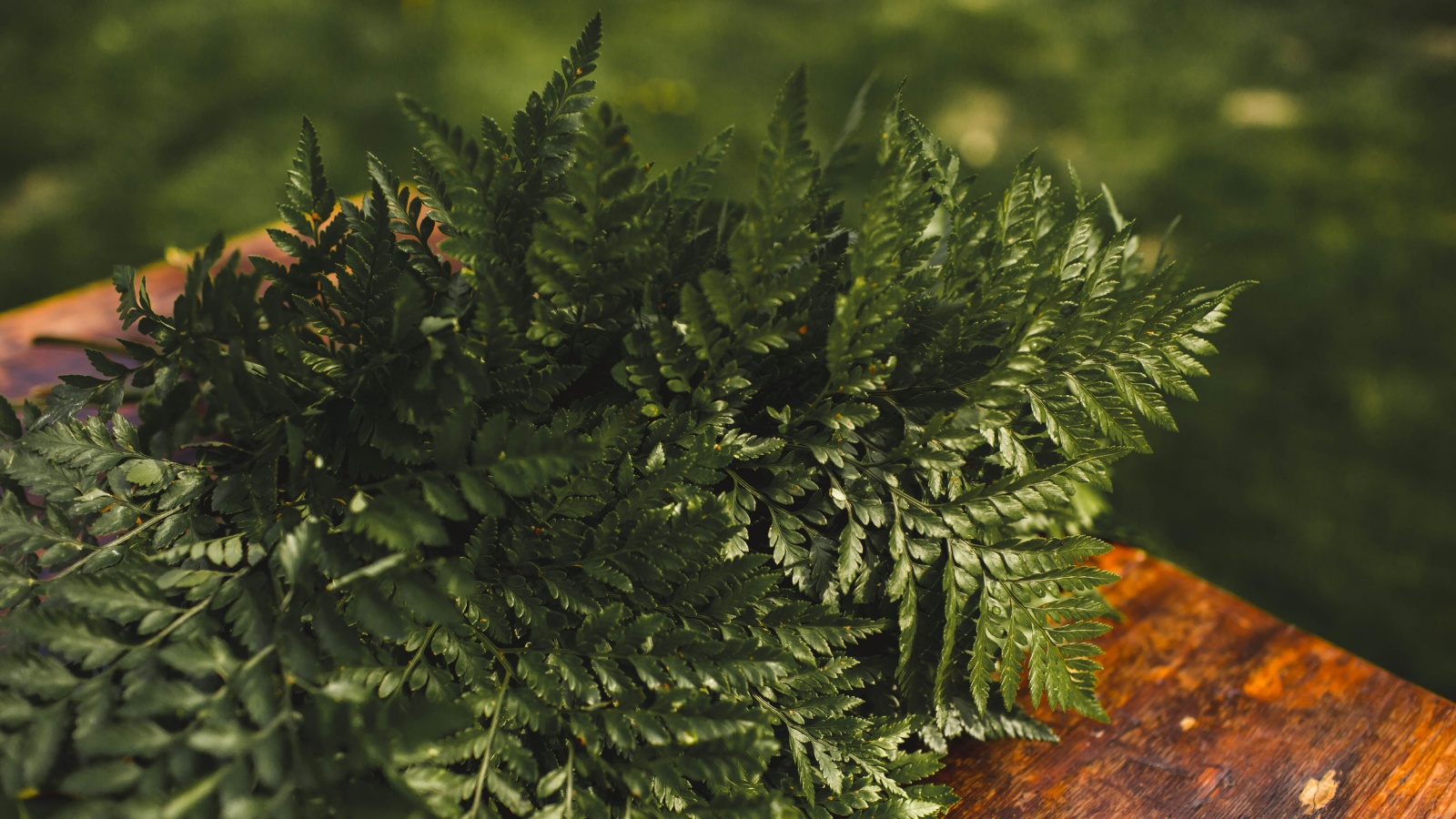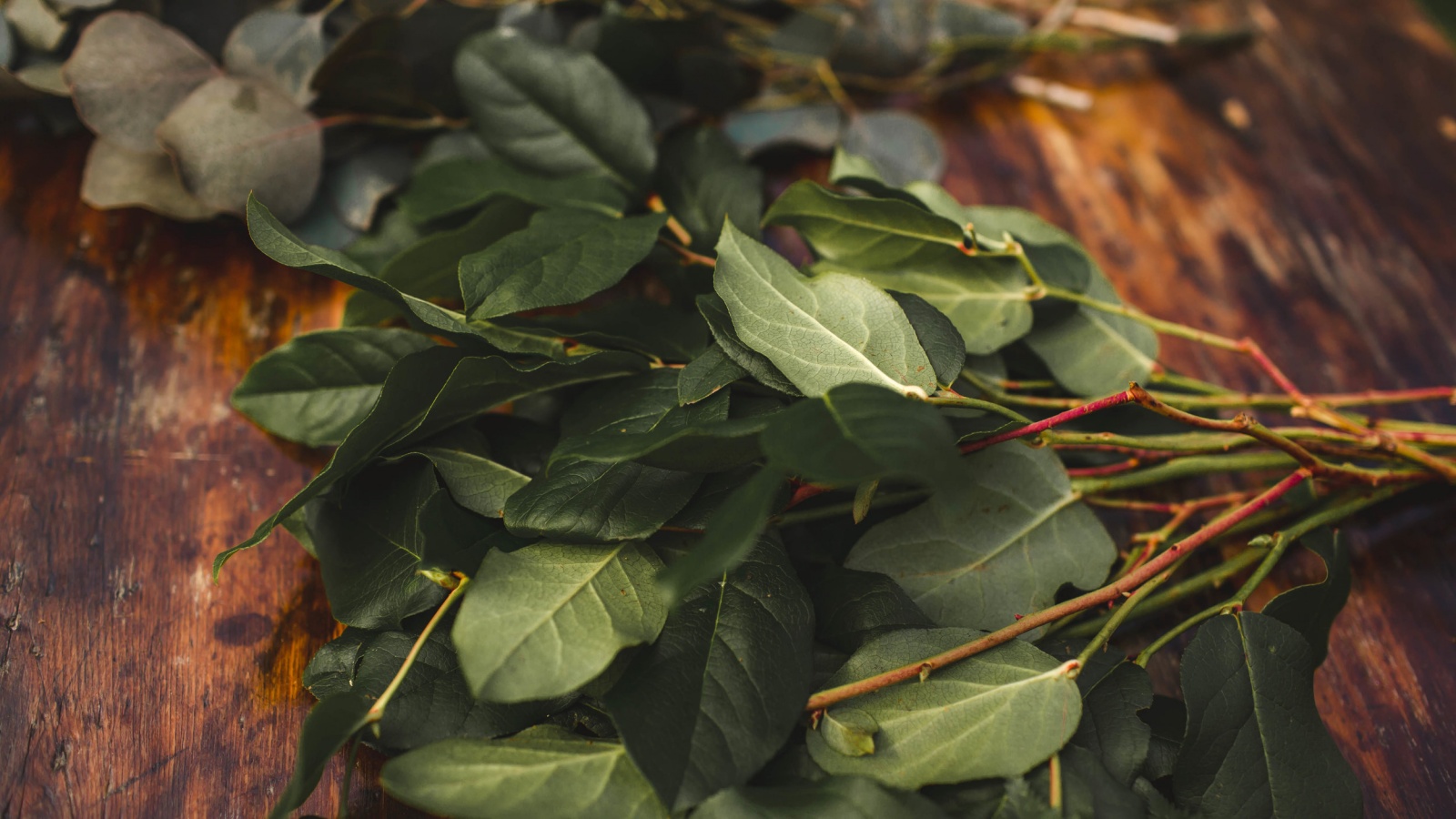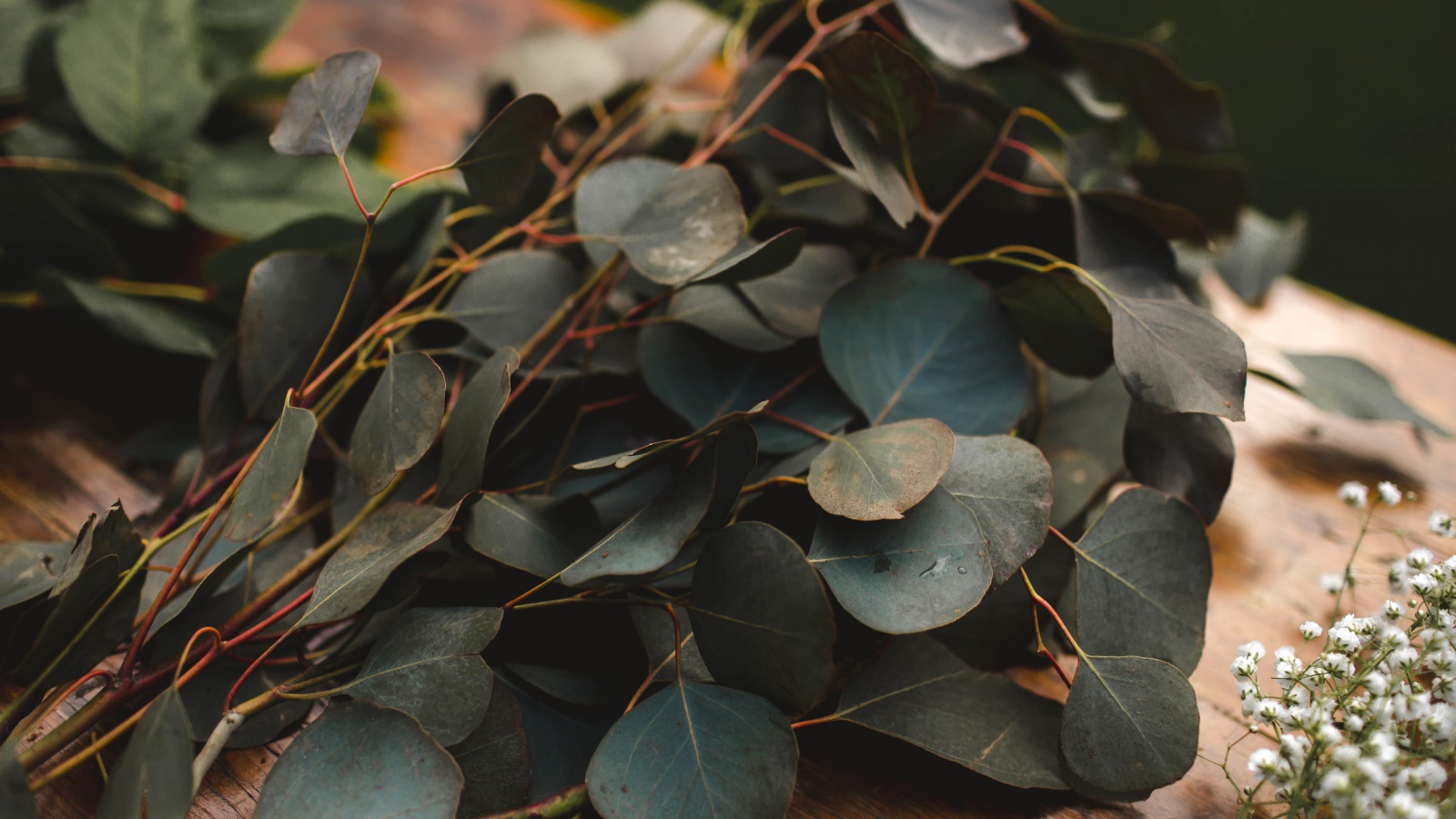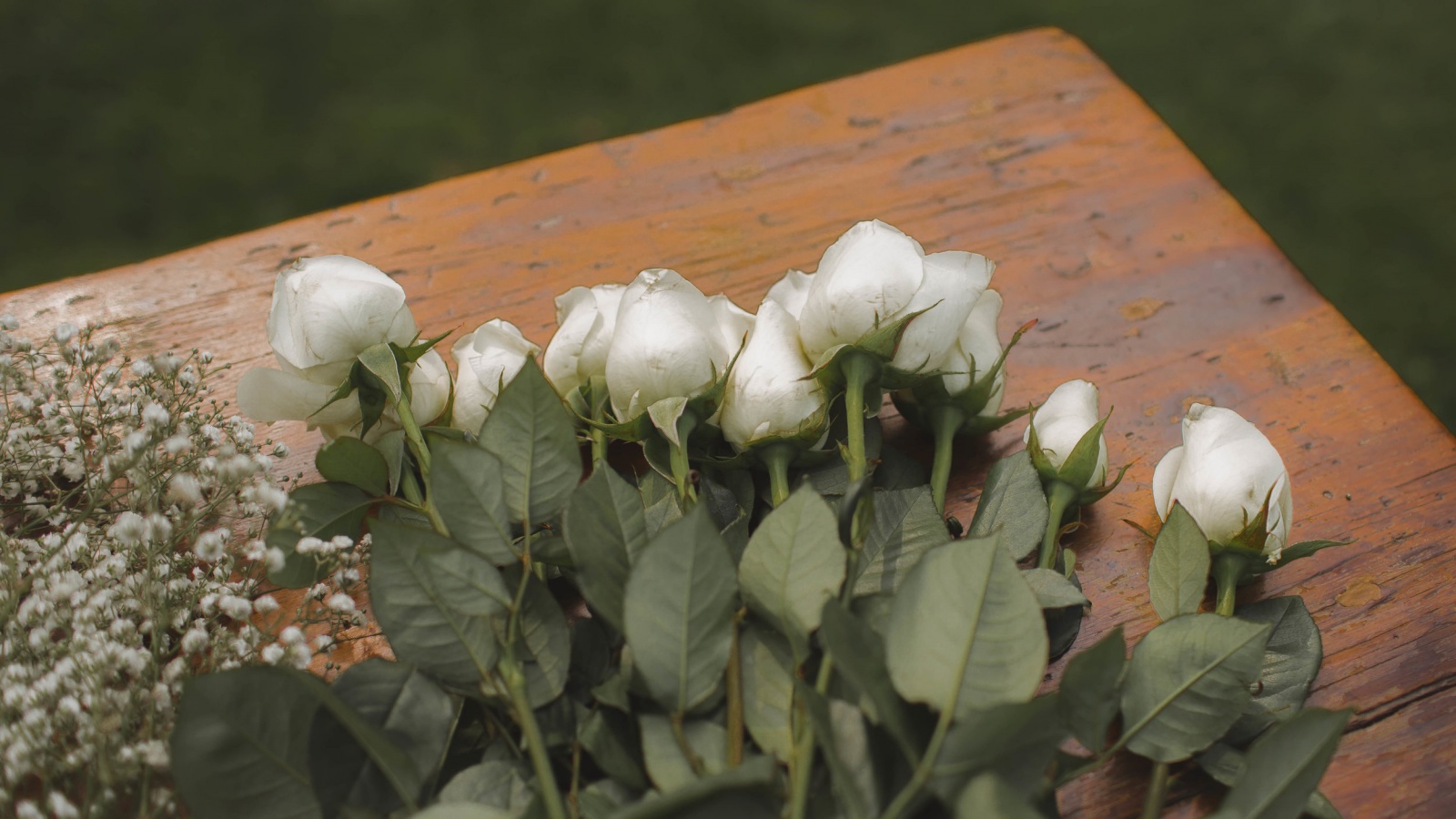 The first step is to divide up any of your greens that might be too full. Once that's done we're going to start roughing in the shape of our centerpiece. We started with the leather leaf fern to act as our base. We want our center piece to come out from a center point so halfway we switched directions. This is optional. Next, we laid down the salal followed by the eucalyptus dollar and then some baby's breath for a pop of white. We know that it looks a little messy at this point but we're going to fix that right now!
Take some wired paper cord and cut it to the length you want your centerpiece. Next, we're going to take some floral wire and gather a small bunch of your greenery that you just laid down. We tried to grab one piece of each type of greenery but this will depend on how many pieces you have of each. Wrap the floral wire around the stem of the bunch and with the remaining wire attach the bunch to the paper covered wire.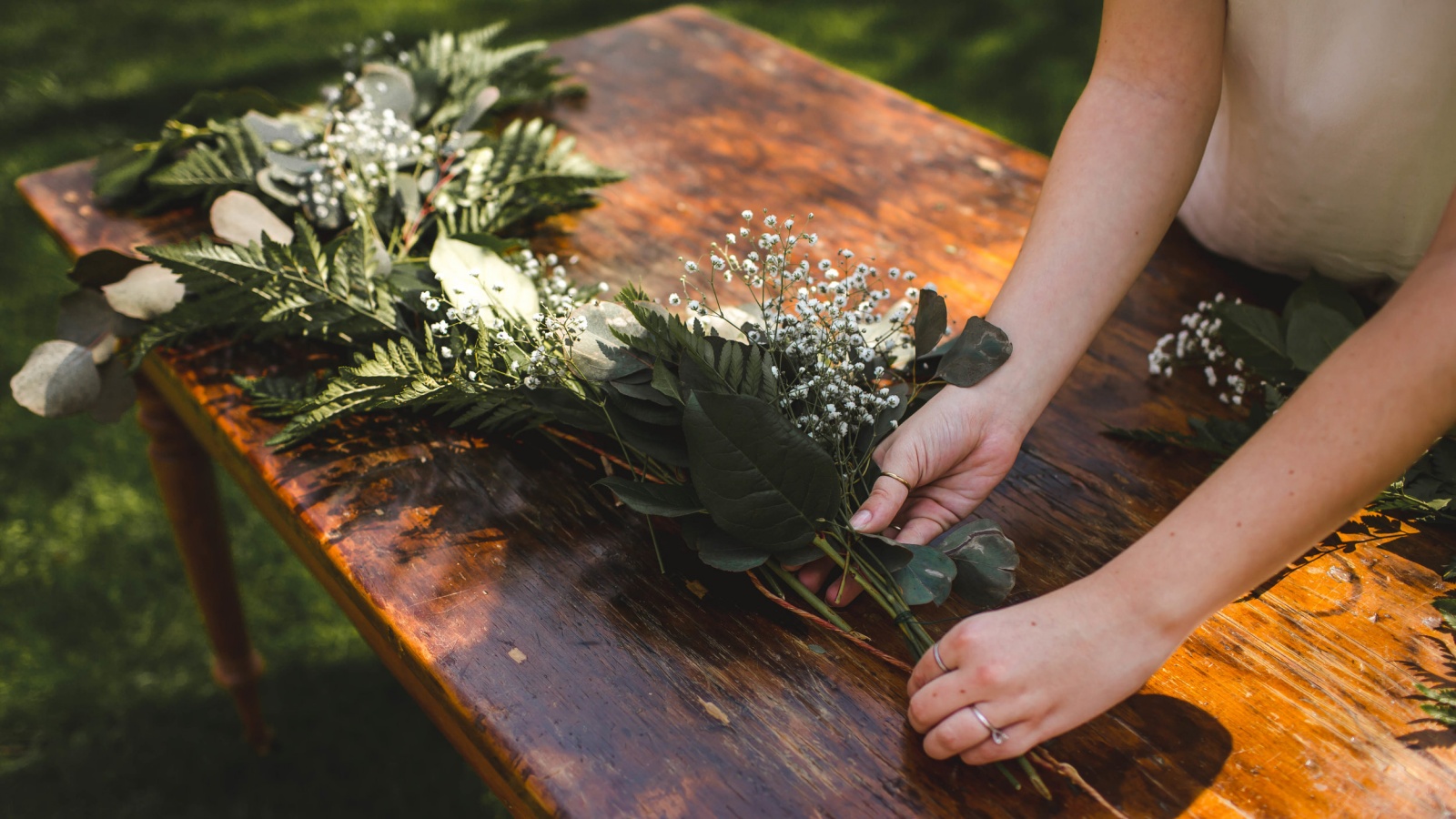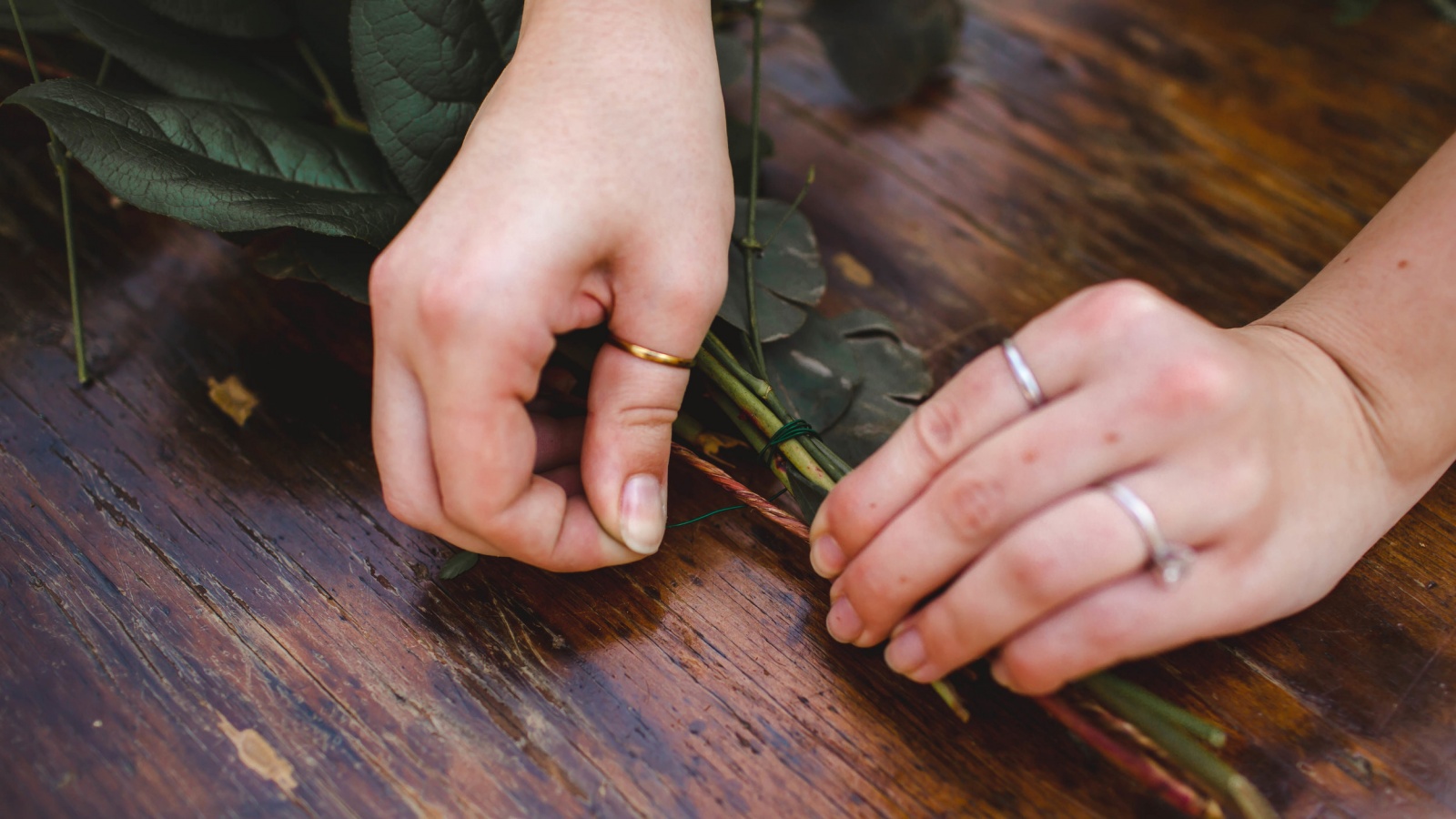 From one end, repeat this with your bunches overlapping each other until you get to the middle. Then start at the other end and work your way back to the middle, wrapping bunches and attaching them to your main wired paper cord. You can use any extra pieces to fill in any empty spots that you're not happy with. This is what our almost final centerpiece looked like. Our last step was to add some white roses.
Your greenery will last the duration of an event but you might have an issue with flowers wilting. SO make sure the stems of your flowers are in a flower water tube. Once your flower has on its water tube you can place them into your centerpiece. We just placed these in sporadically and you can secure them with more floral wire if you are transporting your centerpiece.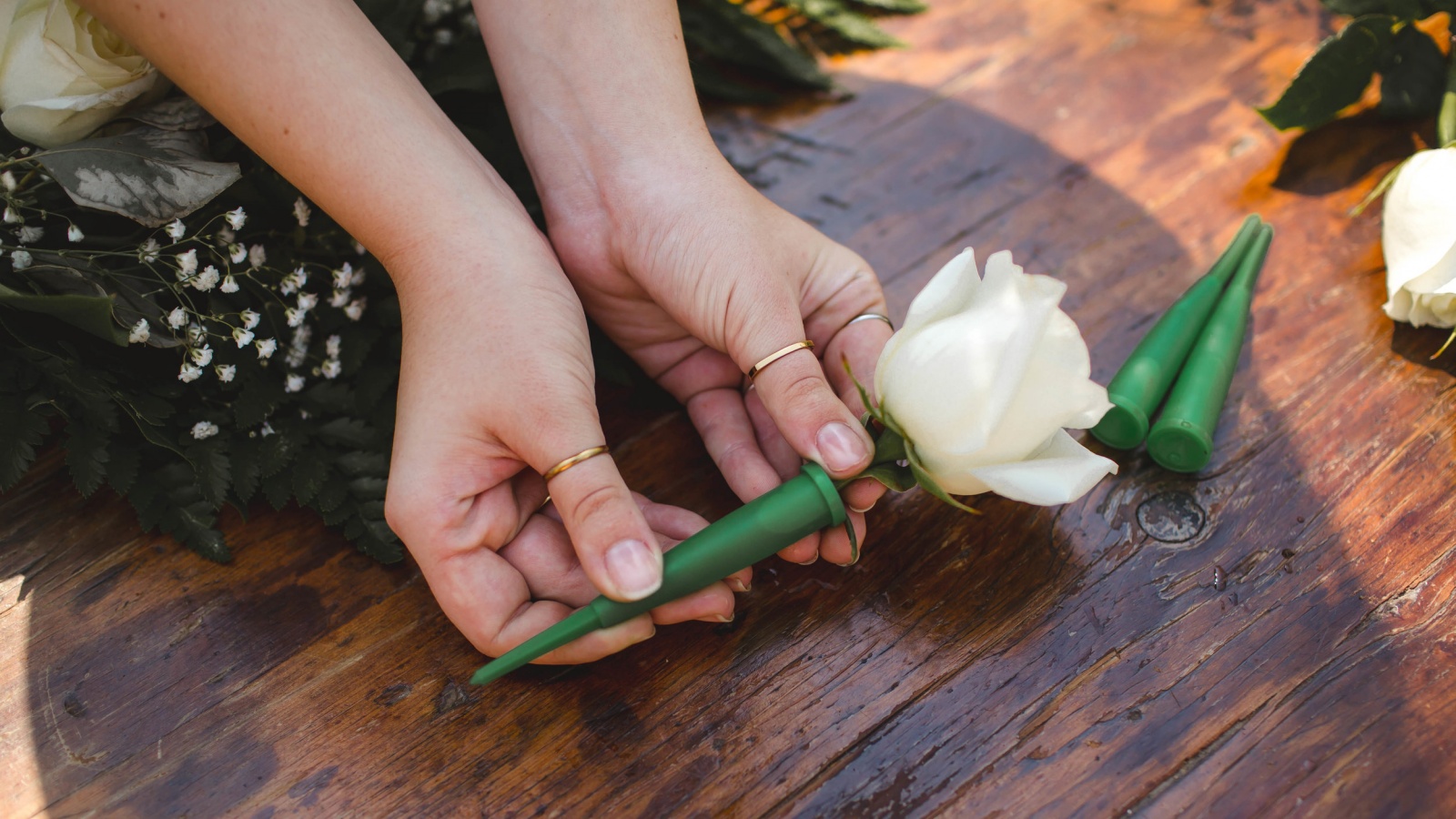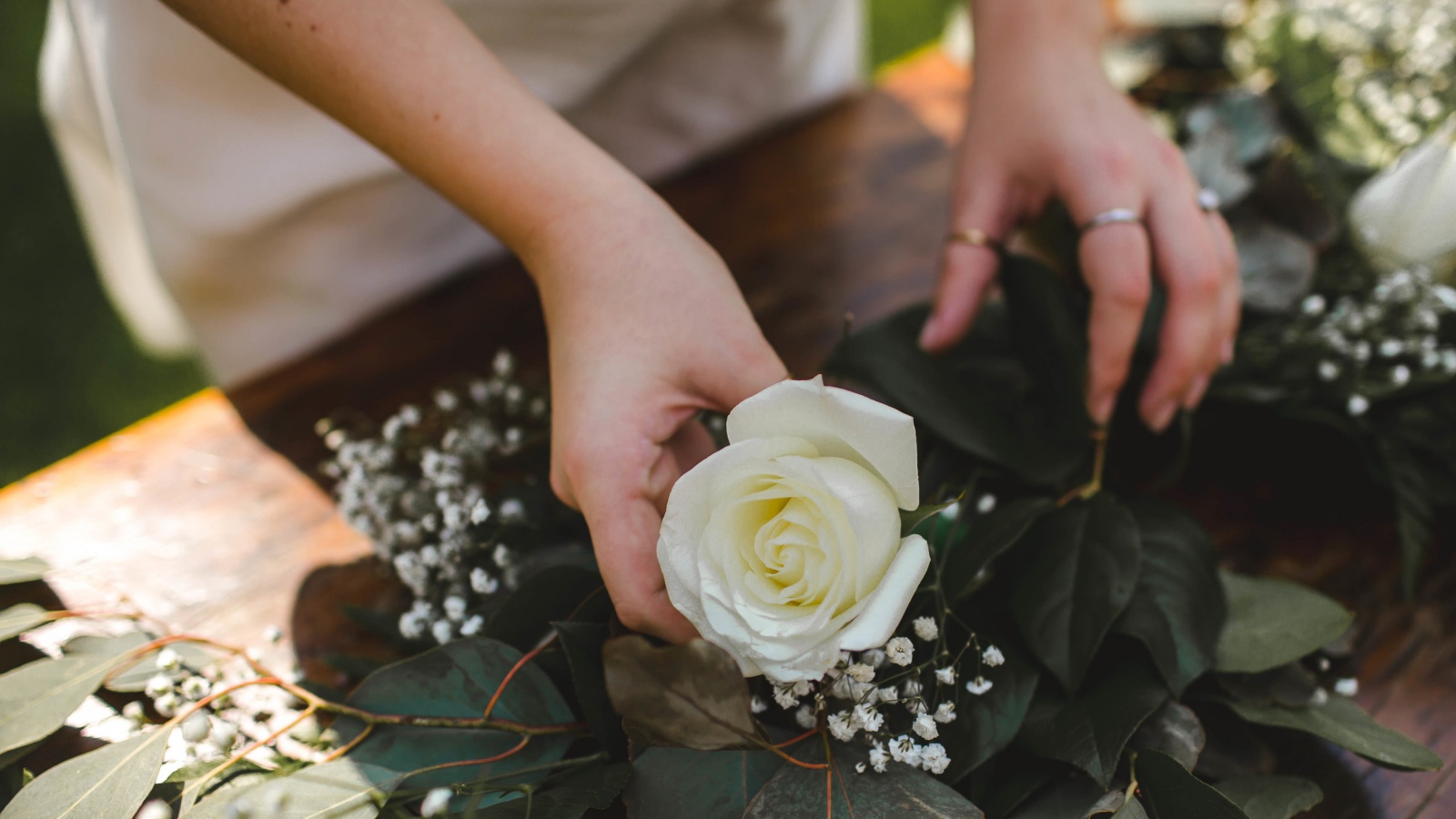 To give you the full picture of how my tables might look like on my wedding day we're styling the whole thing. Plates, cutlery and glasses are obviously needed. We have these natural linen napkins with DIY'd menus tucked in. We used the same technique here that I did for my wedding invitations so be sure to check out that video if you want to make your own.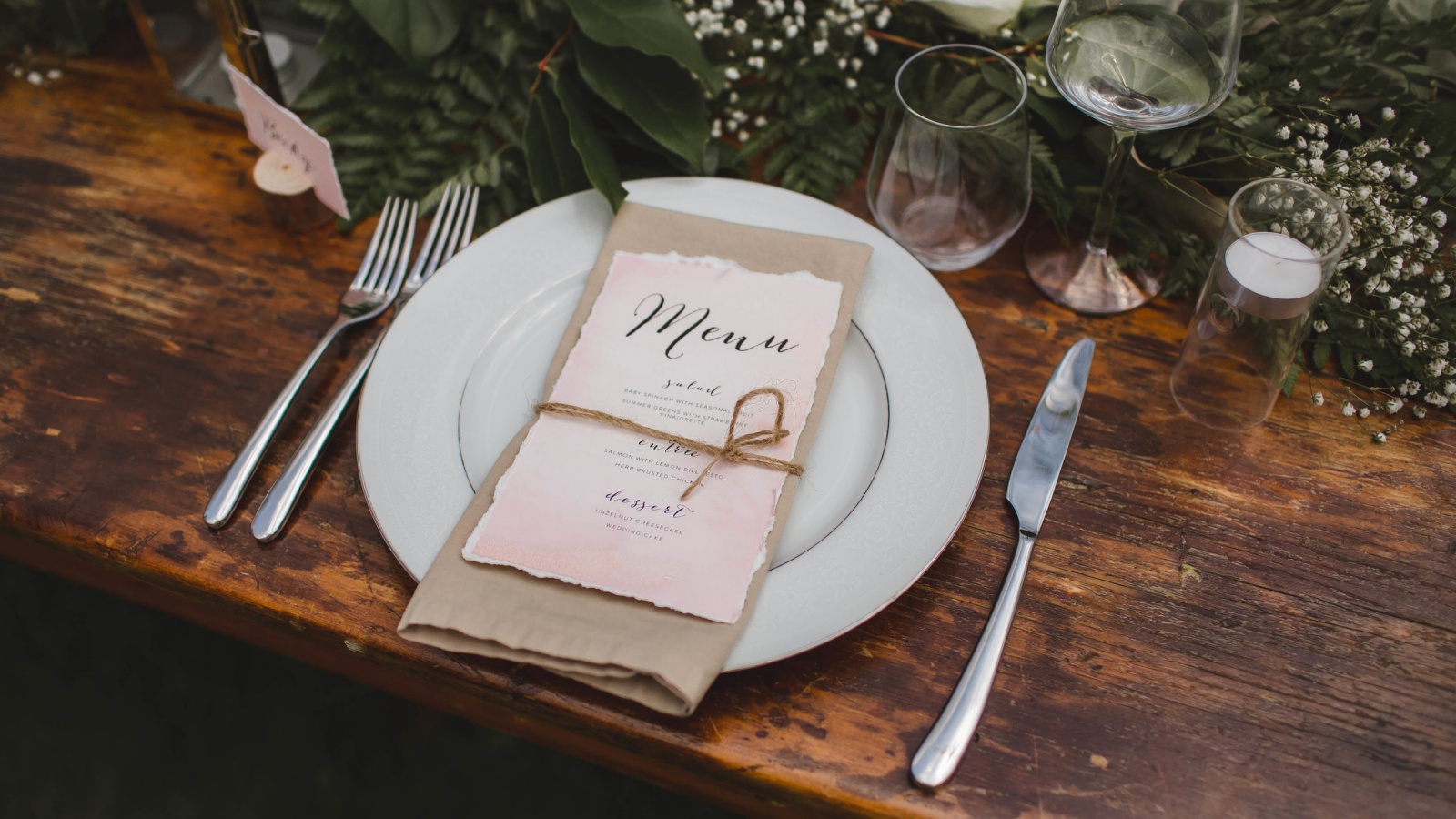 For table décor we have these brass lanterns gifted to us by Beau-coup, as well as these blown glass mini tea light luminaries which can be flipped upside-down for varying heights and these real-wood card holders will beautifully display guest name cards.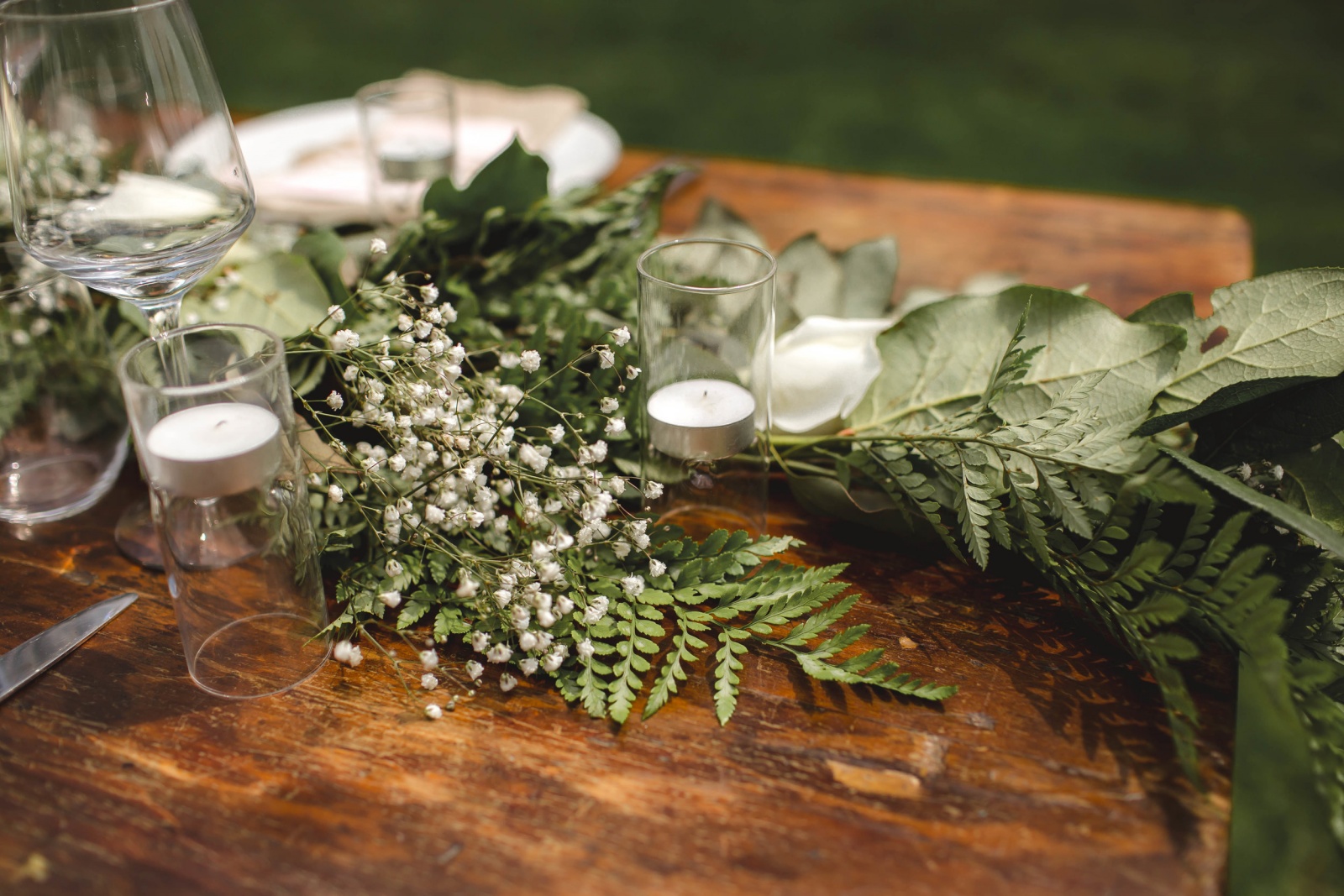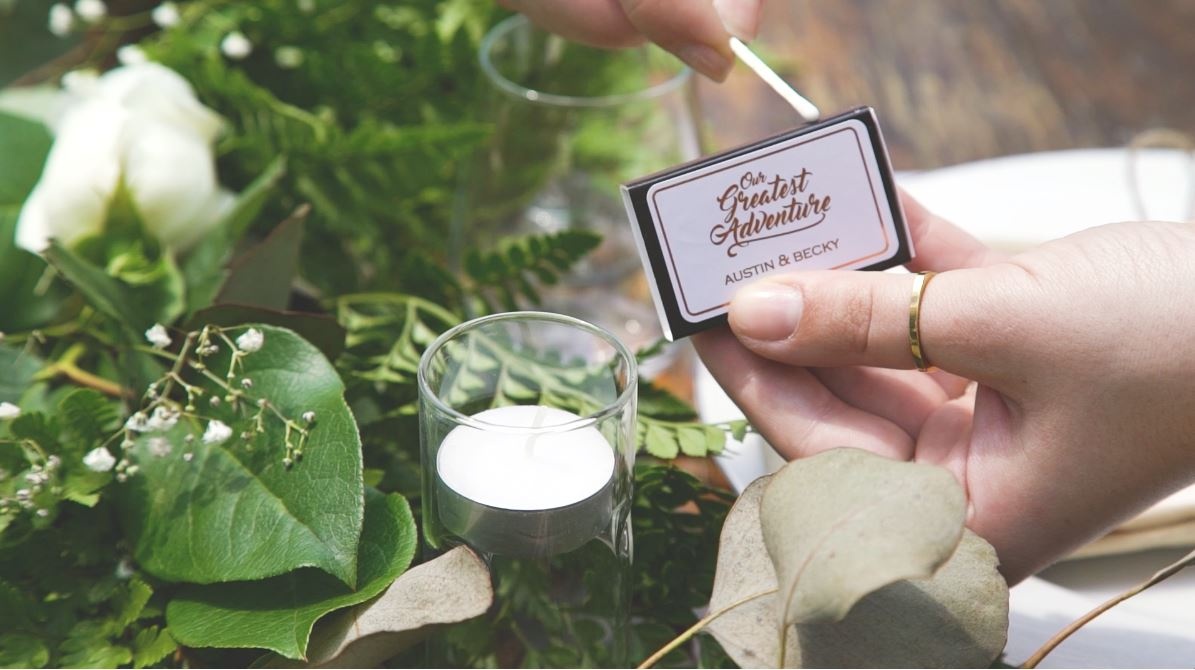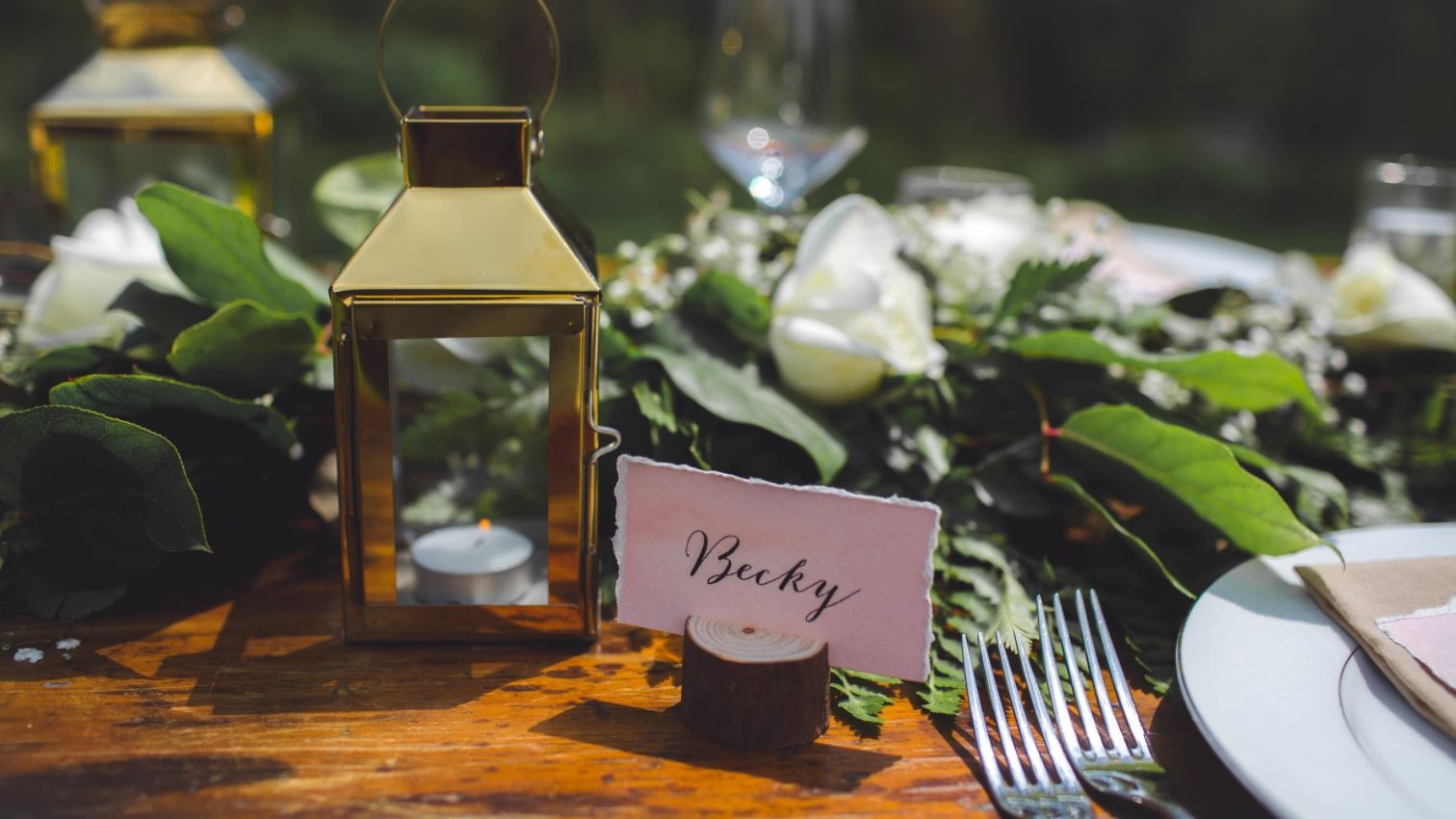 We think that the final product looks AMAZING and it wasn't that hard to do! If you end up trying this out be sure to tag us using the hashtag #SorryGirlsSquad. Watch the video below to see more!
What do you think of this DIY wedding project?
Shop This Post: