When it comes to wedding favors, we love anything that's both practical and unique. After all, wedding guests should be excited about using their favors! And we couldn't think of anything more exciting (yet still practical) as this perfect match — sparklers paired with personalized matchboxes. A sparkler is a pretty item that can be used at the wedding for photos, the bride and grooms send off, or even just for fun while the personalized match boxes will come in handy long after the wedding! We came up with an easy and cute way to pair the two items together and are excited to show you how you can get the look too. So without further ado, here's how to create your own sparkler and matchbox wedding favors.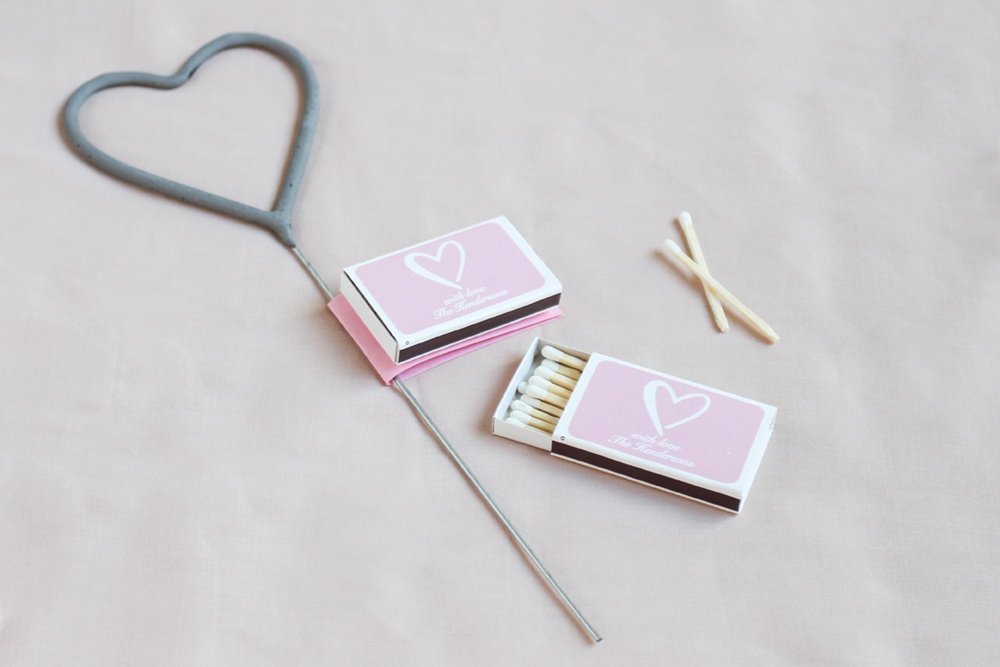 Here's what you'll need: 
Note cards
Double sided tape
Scissors
Exacto knife
Instructions: 
Fold note card in half and cut to match the size of the matchboxes.
Use an Exacto knife to cut slits to the right of the crease of your folded note card.
Write "The Perfect Match" or another short note inside.
Using double-sided tape, adhere note card to the back of the matchbox.
Insert sparkler through slits.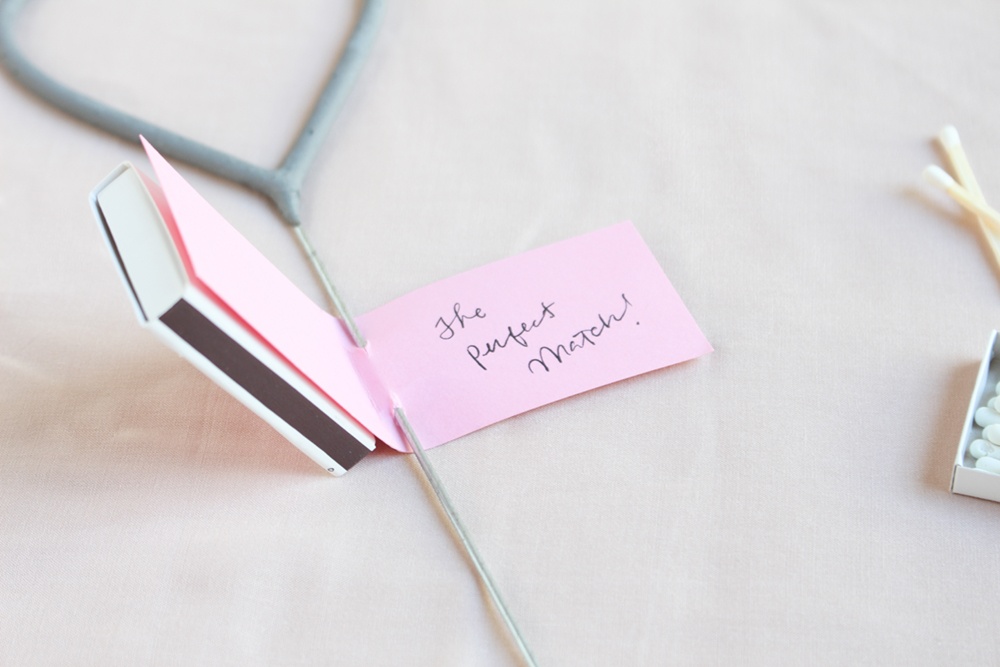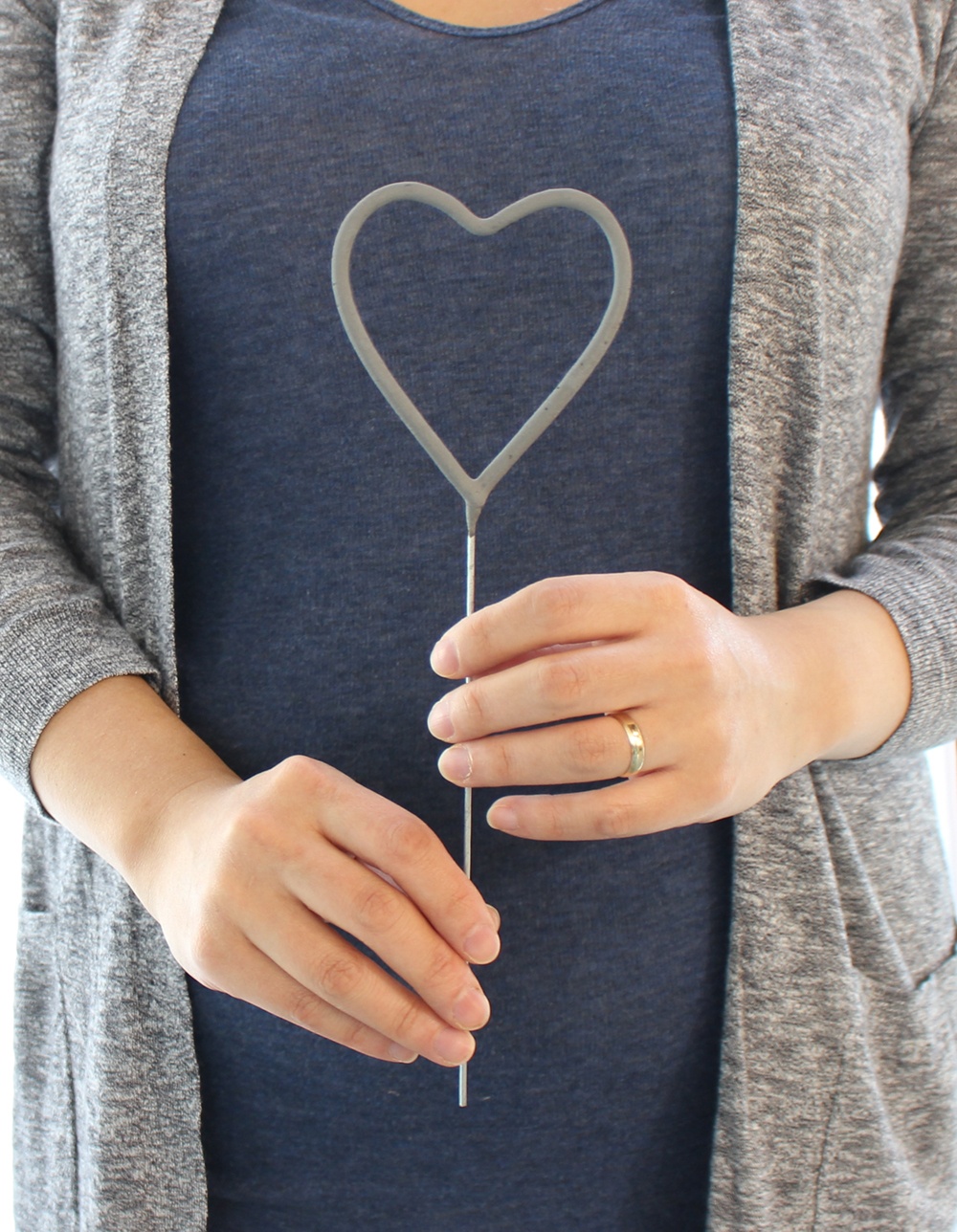 What do you think of this pretty idea? We'd love to hear your thoughts, so please feel free to leave a comment below.
Shop This Post: