This summer, we're all about the pineapple trend. So much in fact that we have a tropical collection based around them! They're playful, pretty, and even represent hospitality. What's not to love? And in an effort to add an extra special touch to any pineapple or tropical themed event, we decided to create our very own gold pineapple cake. We're so excited with how it turned out and think it's just perfect for a tropical wedding, bridal shower, or birthday party. Take a look at how we made this idea come to life below and be sure to let us know what you think, too!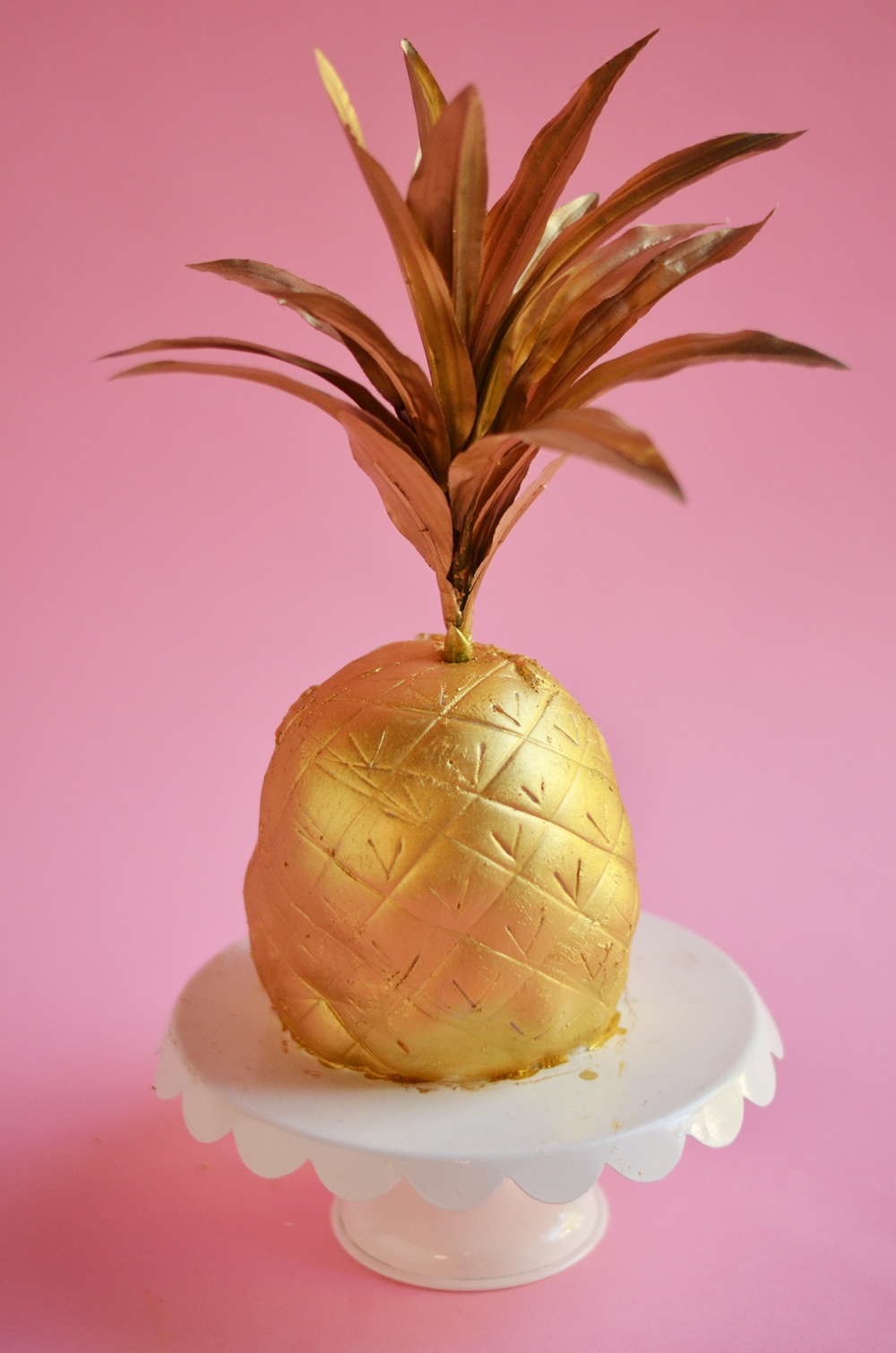 Here's what you'll need:
Cake mix
Water
Oil
Eggs
1 tub buttercream frosting
Layer cake pan set or multiple 6″ pans
Lemon extract
Faux green plant
Gold spray paint
Knife
Rolling pin
Instructions: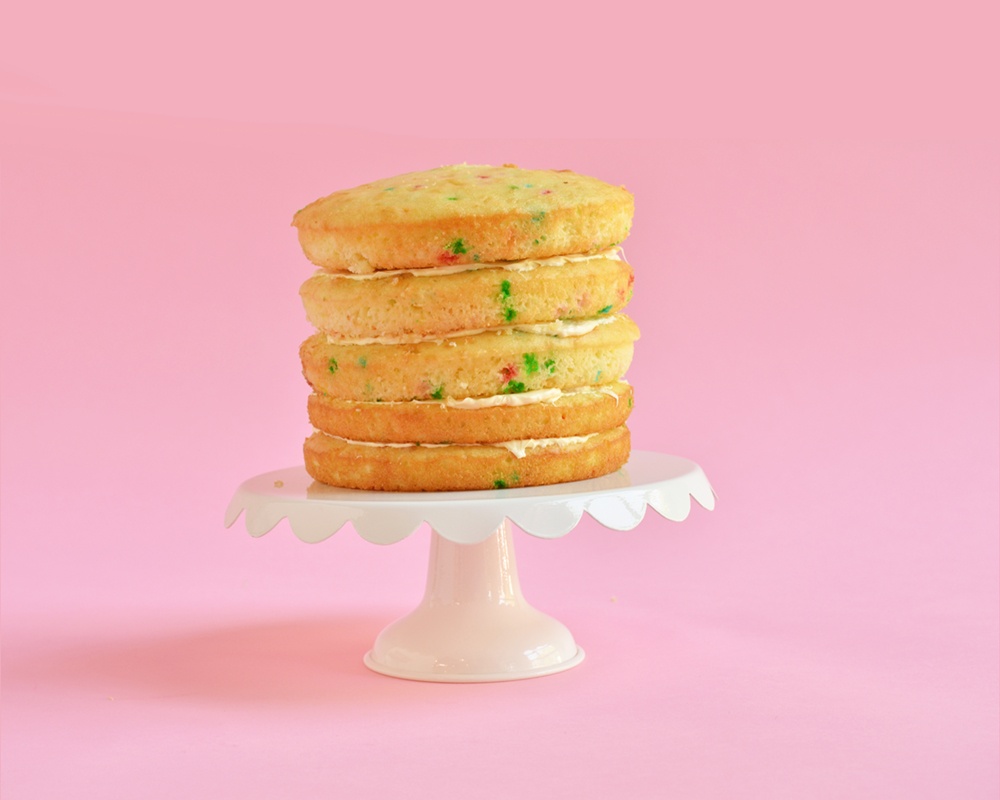 Fist off, bake 6″ diameter cakes (we baked five) using a well oiled layered pan set. One standard cake mix box perfectly filled our set of five pans. When filling the pans, split the batter evenly and bake according to the directions on the back of your cake mix box. While waiting for your cakes to bake, spray paint the top of your faux plant. (Do not paint the section of the plant that will go inside the cake.) Set aside to dry. Once your cakes are done baking, remove them from the over and set aside to cool. Once cooled, trim the top of each cake flat (excluding one cake which will be used for a rounded top) and assemble the layers together using buttercream. Chill in the fridge for 30 minutes.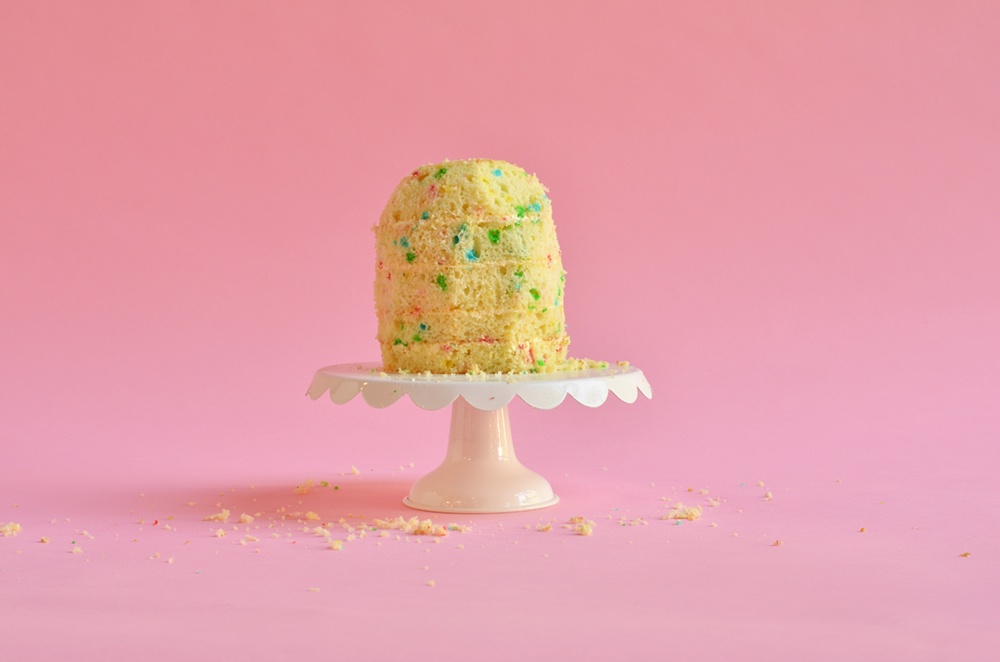 After chilling for 30 minutes, remove from the fridge and trim the cake into the shape of a pineapple. (It's okay to exaggerate the shape, and cut the cake small since the fondant will bulk it up a bit. Then add a thin coat of buttercream over the entire pineapple-shaped cake. Put the cake back in the fridge to chill for another 30 minutes.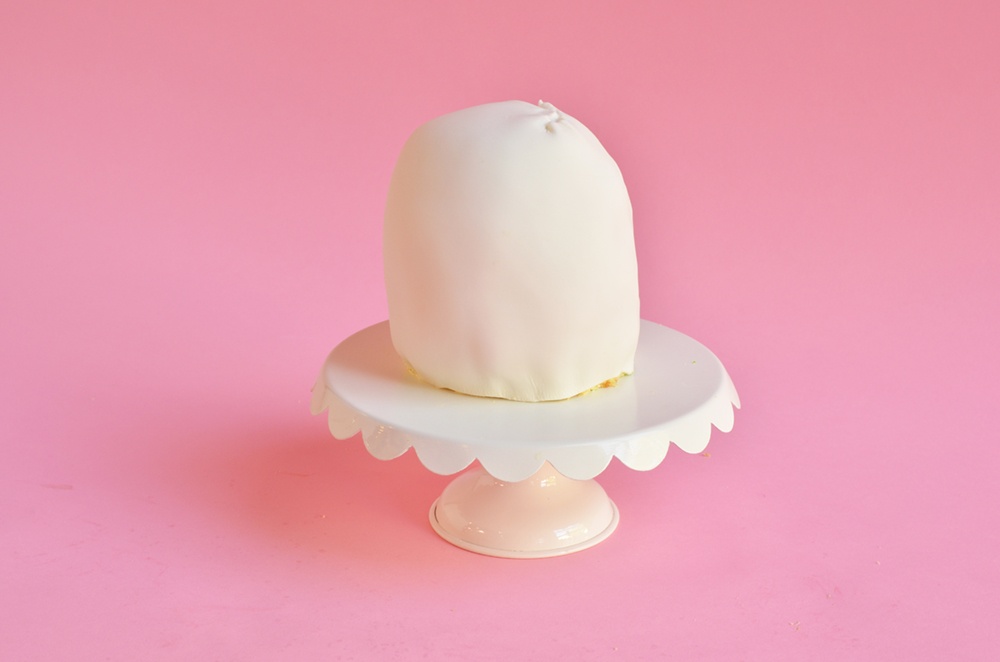 While waiting for the cake to chill, roll out fondant to be approximately 1/8″ thick and as big as the cake. We used about 14 ounces of fondant and used a fabric measuring tape to determine the size of our rolled out fondant. You want to make sure that the rolled out fondant is large enough to cover the entire cake. Once the cake is done chilling, remove it from the fridge and layer with a thicker coat of buttercream — making it as smooth as possible. Next, attach the fondant to the cake. (We sealed the fondant up the back of the cake, but you can drape your fondant starting from the top so there are no seams.) Trim, smooth, and seal any seams.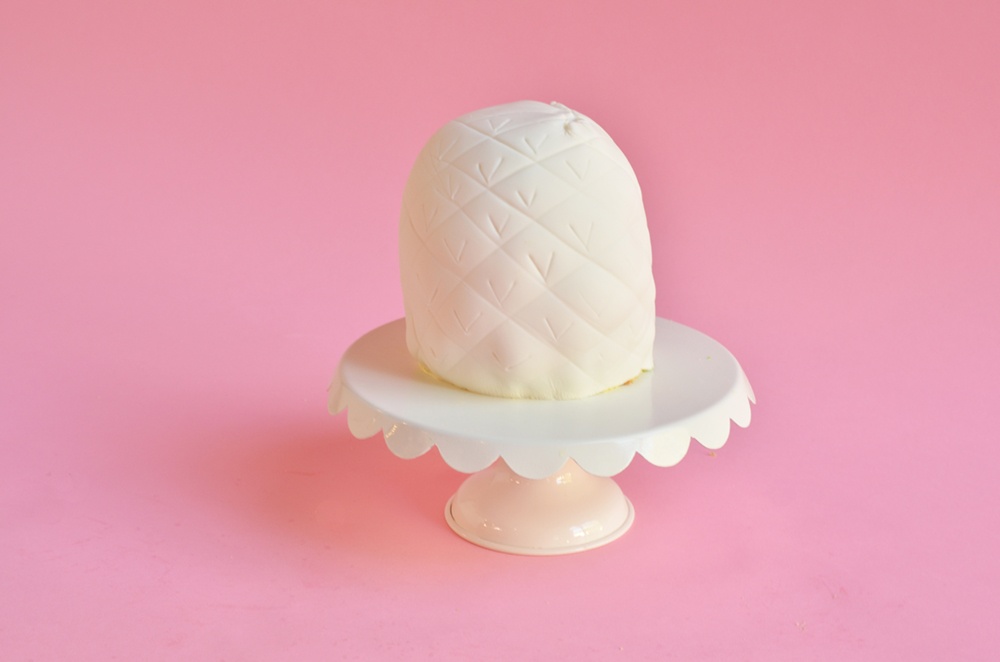 Once your fondant is trimmed and smooth, use the back of a knife to add lines and markings to the fondant — creating the look of a pineapple exterior.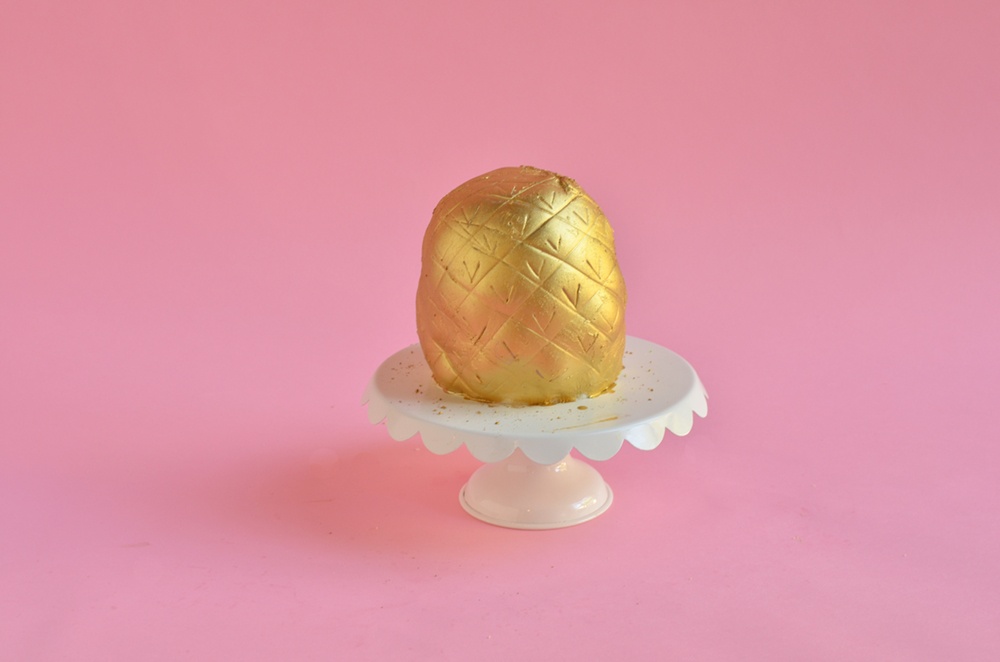 Once your lines are complete, mix gold powder with a few drops of lemon extract or vodka, adding more drops as necessary to achieve the texture of acrylic paint. Now, paint the fondant gold. Last but not least, clean the stem of the painted plant that will go inside the cake. Stick through the center of the cake and paint the stem as necessary with gold powder. (This is if you missed any parts earlier.) That's it! Pair with your favorite party supplies and you're all set for a pretty, pineapple party.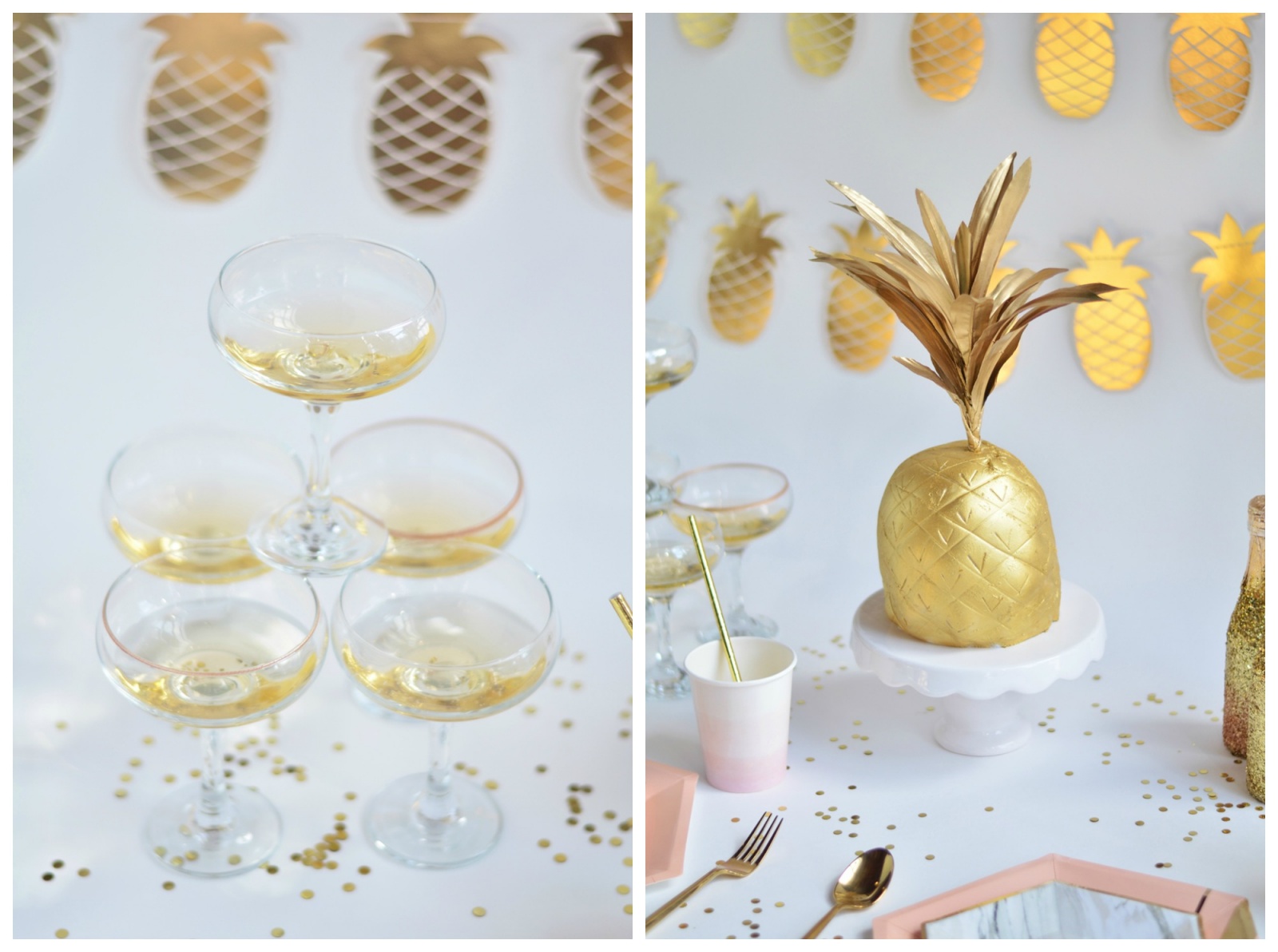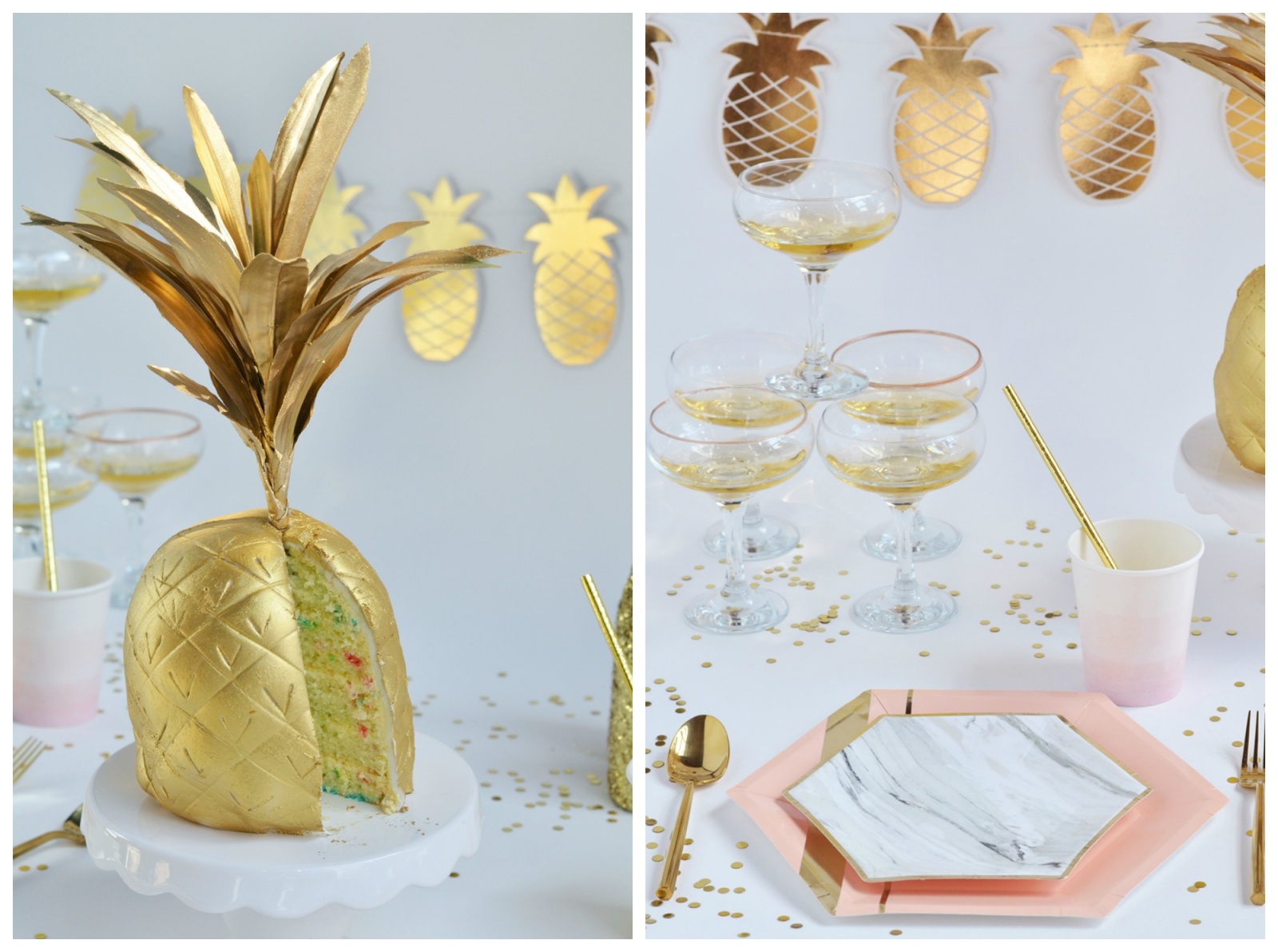 Looking for more ways to bring your pineapple party to life? We've rounded up some of our favorite products and ideas below. From personalized drinkware, to hand fans, and favor bags, we can't wait to hear which items you love most!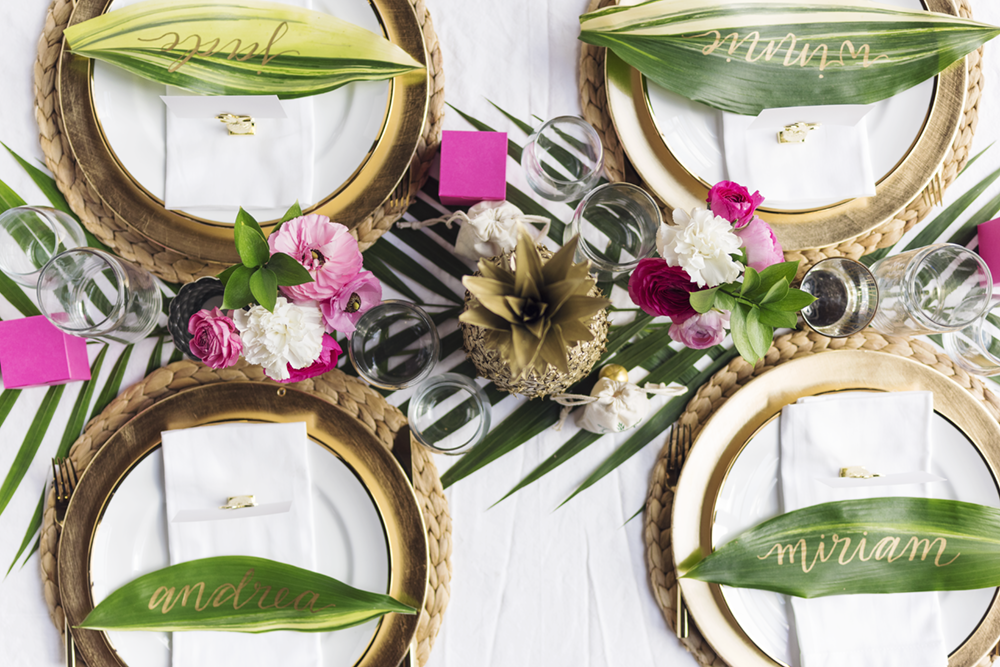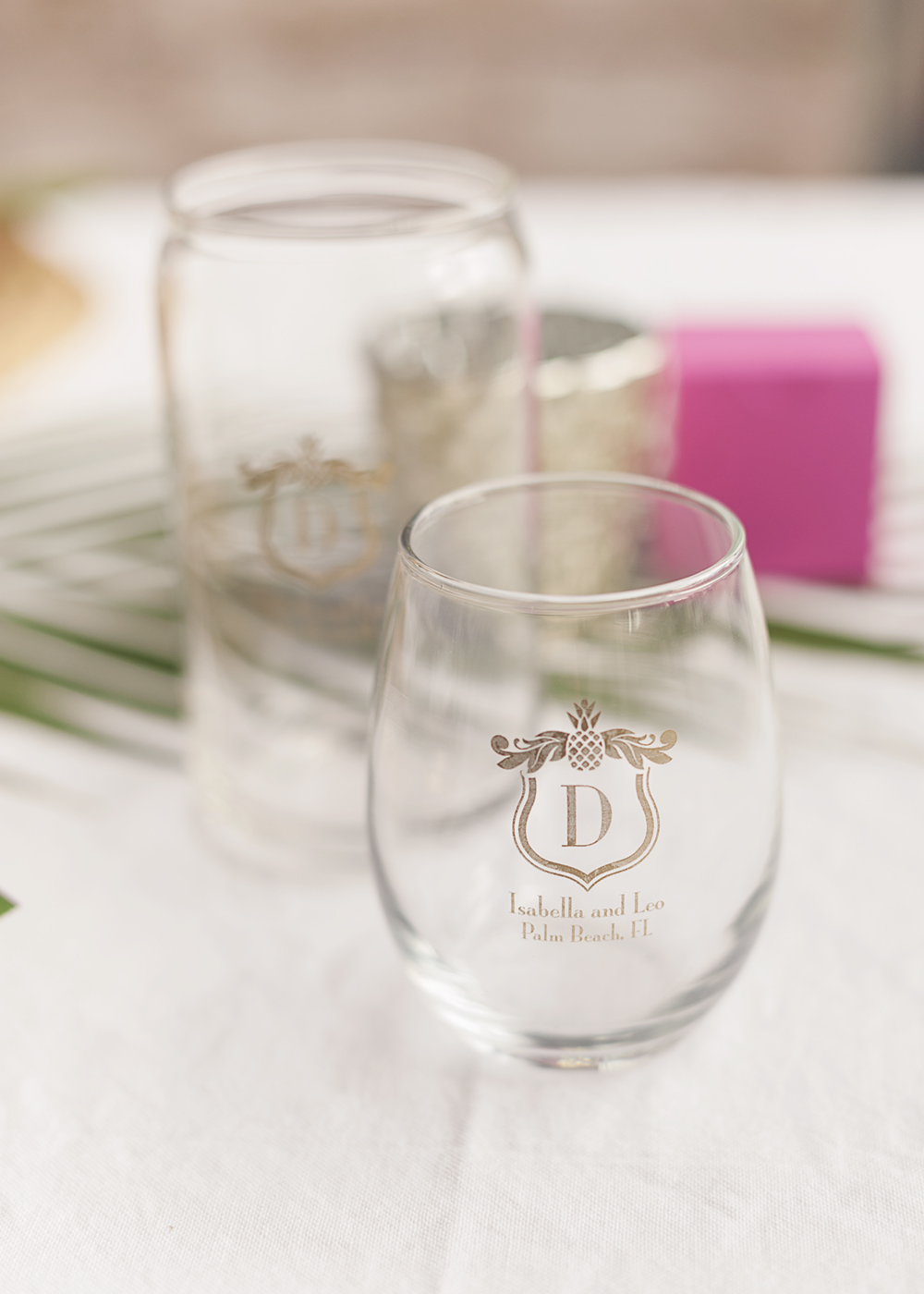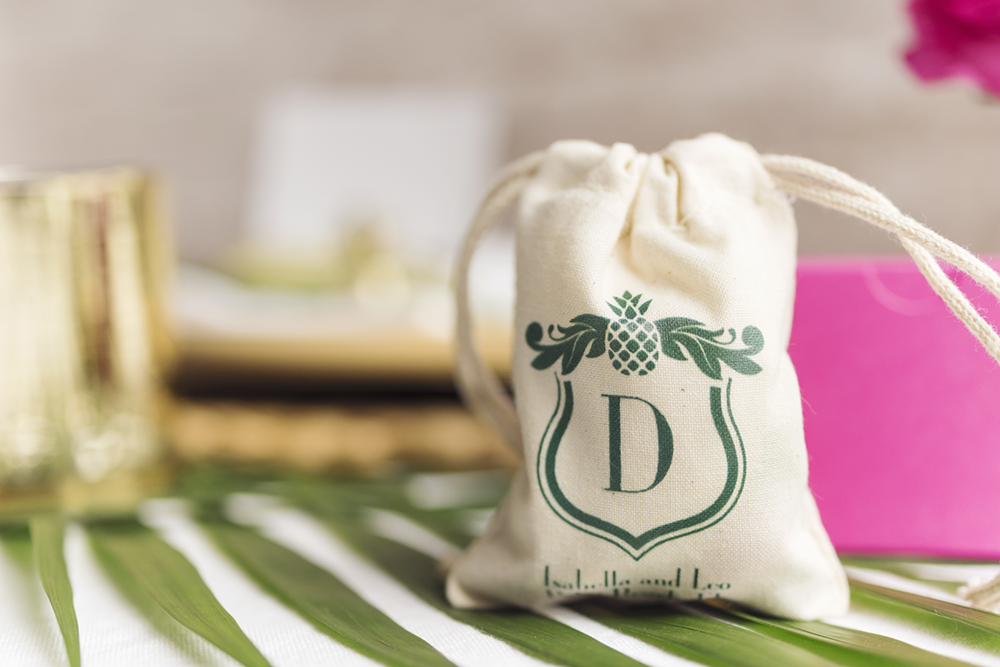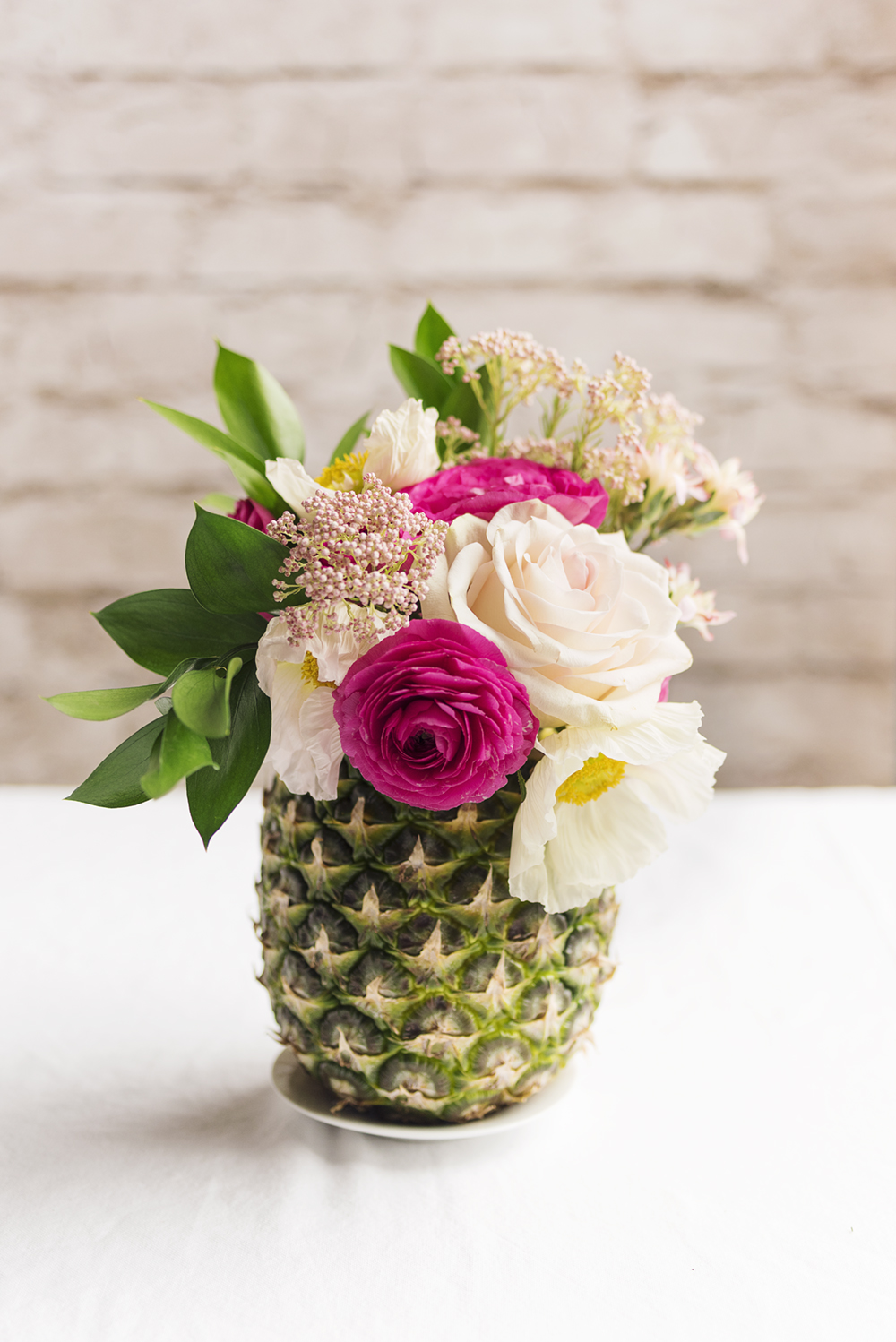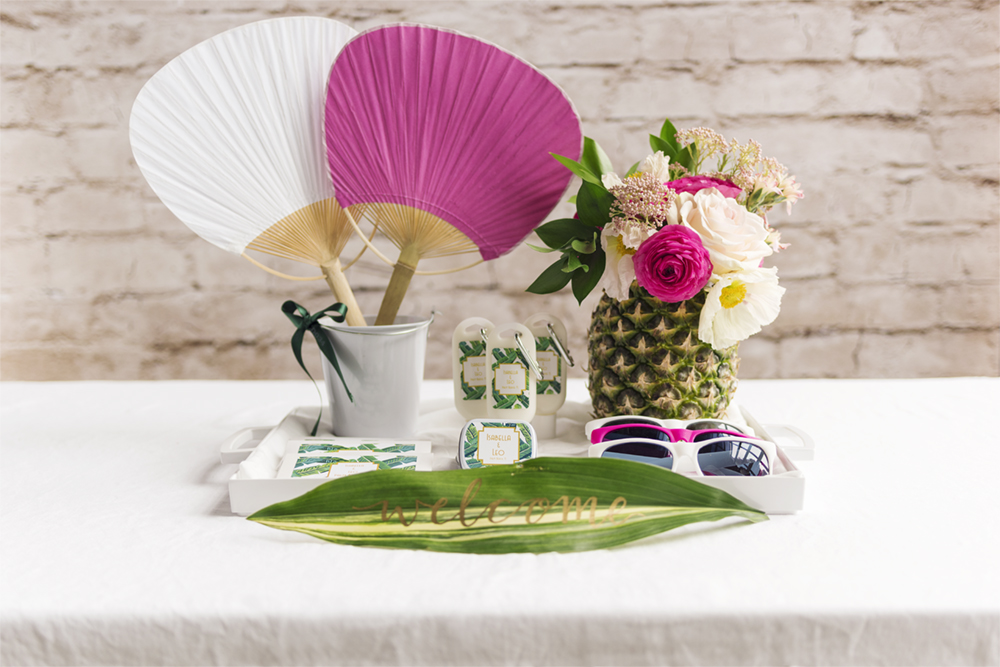 Do you plan on hosting a tropical or pineapple themed event? What's yourt favorite idea that you saw today?
 Shop This Post: