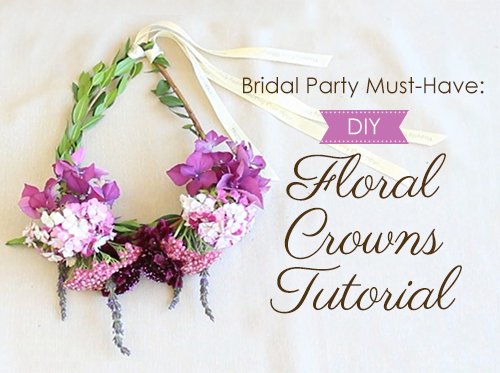 We love bringing you invaluable tips, advice, and all-around good information from industry professionals – especially when it's in the form of a fantastically fun collaboration!
Recently, we teamed up with the folks from Home Sweet Flowers to create an easy DIY flower crown tutorial. Home Sweet Flowers is a San Francisco based florist focusing on local and sustainable efforts. Their shared goals for nature-inspired, casually elegant, and unique creations, made them the perfect partner for this project.
Together, we bring you a gorgeous how-to, DIY floral crown tutorial. Watch now to learn how to make your very own crown. They're perfect for brides, bridesmaids, and flower girls!
Additional Tips & Tricks: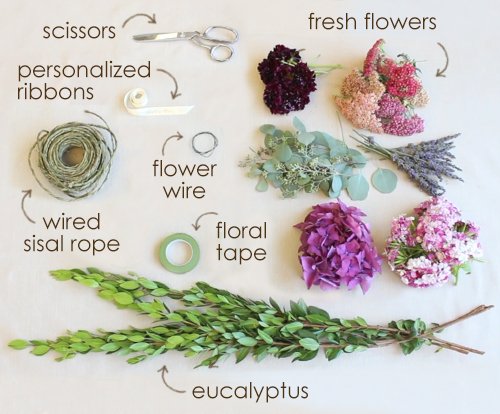 Regular scissors will do just fine, but if available, use flower shears for hard to trim stems. For the crown base, use either wired sisal rope or a flexible branch like myrtle, eucalyptus, or ivy.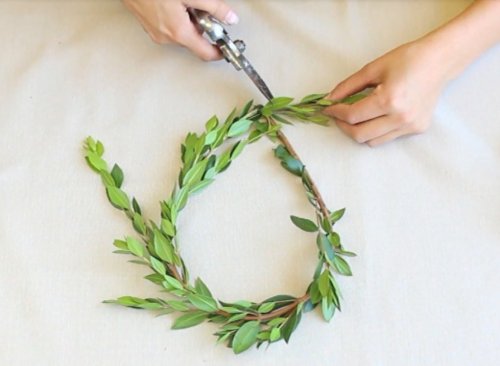 Measure your head with the chosen base material and attach with wire before trimming the hanging edges.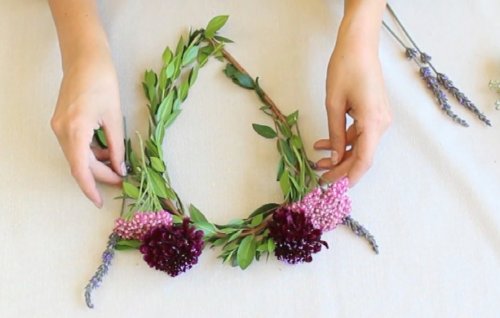 Map out your flowers before attaching. This way you can better gauge flower placement and overall look.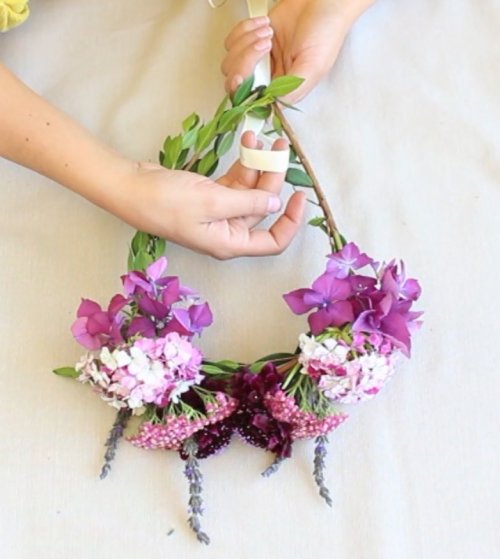 Finish the crown with a pretty satin ribbon. We used our satin saying ribbons, the "Happily Ever After" in bone color.
More Fun Stuff
To see even more of this project, watch our behind-the-scenes video below. Here you'll learn more about Home Sweet Flowers and their unique services, as well as their collaboration with Beau-coup!
Additional Information
Find Home Sweet Flowers at: www.homesweetflowers.com
Find more collaborations at: www.beau-coup.com/collaborations/wedding