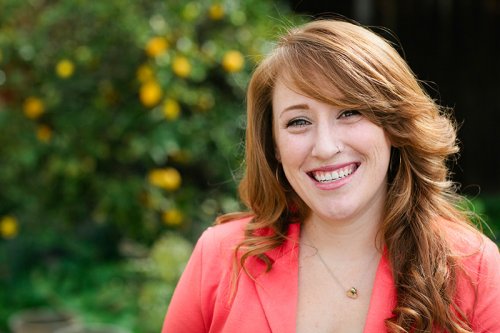 Ask and you shall receive!
Last week we invited you to submit your pressing wedding planning questions to our guest advice columnist Alyssa Griffith, a Principle Planner over at LVL Weddings & Events with over four years wedding and event planning experience and a certificate in Wedding Planning.
While we were unable to answer every question, here are the lucky few selected by Alyssa:
Q: What's the purpose of a cocktail hour? Do I need to include this in my wedding? – Susan
A: You certainly don't have to include anything that you don't want to include!  Remember, this is your wedding and you should structure it in a way that makes you and your partner happy.  The purpose of a cocktail hour in the past was that guests were transitioning from a church to a reception venue, and the lag time was filled with a short cocktail hour. The purpose of a cocktail hour for most weddings today, is really to give your guests an opportunity to mingle, grab a drink, and settle in between the ceremony and dinner.  It serves other purposes as well.  It allows transition time, time for the couple and/or family to do photos, and time for the caterers to finish dinner prep, depending on when you start your ceremony.  Cocktail hour is not an absolute necessity; however, as you build a day of schedule, you may find that it is helpful!
Q: What's the best time of the year and the best day of the week to have an outdoor wedding in terms of good weather & affordable costs? – Jennifer
A: When considering cost and weather, you will find that the best time of year is dependent upon where you are getting married.  For example, Northern California has an exceptionally long 'wedding season', so the less expensive 'off season' is roughly October-March.  When thinking about the season to get married, you need to prioritize whether you want your wedding to be indoors or outdoors, and then consider price.  Different venues will structure their pricing differently and often offer discounts for their 'off season.'  As for day of the week, Saturdays are the most popular wedding day and, in turn, the most expensive.  You will be able to save some money by looking at Fridays and Sundays as options.
Furthermore, a mid-week wedding will be able to cut costs drastically since the venues will have more availability, and most vendors will be more flexible with pricing since they are otherwise unbooked during the week!
Q: I work in the fashion industry and I have the luxury of a pattern and sample room in house. They are helping me with my dress. Do I need to invite the main dress "honcho" to my wedding? It would require travel for them and I don't know if they would prefer an invitation or a gift. – Elizabeth
A: Wow, what a blessing to have access to that kind of dream dress help!  Unless you consider this person a close friend or family member, don't feel obligated to send an invite.  I think a nice gift and a card would be more than sufficient!
Q: I'm planning a destination (Dominican Republic) wedding and it's both of our 2nd marriages. Is it rude to provide a registry along with the wedding invitation? Or do you think people will get offended because it's a 2nd wedding and they're also paying for their own travels/hotel? – Katherine
A: Wow, a wedding in the Dominican Republic sounds amazing!  The truth about registries is that they are meant to be a convenience for your guests.  Some guests, no matter how much they are spending on attending a wedding, want to give a gift.  By giving them a registry link, you are giving them assurance that they are giving a gift that will be enjoyed.  However, if you and your fiancé feel that you don't have a big need for gifts, you could simply overlook the registry entirely.
Q: We're planning on having a rather small wedding, approx. 60 guests. My fiancé and I would love to do a destination wedding and try to cover a significant portion of the guests hotel in our budget so that guests really only need to worry about airfare and meal cost. With that said, our very conventional families still can't wrap their head around a destination wedding; our friends on the other hand are ready to pack their bags. We're very torn if we should go for what we want to do and hope the majority of our families make it, or not be so selfish and try to accommodate as many guests/family as possible. – Kelly
A: In short, my answer is that you should do what makes you and your fiancé happy!  Sometimes I think people are apprehensive about destination weddings because they have never been to one, they don't know what to expect, and they are concerned about cost.  If you and your fiancé are helping to cover part of the cost, you are already doing your share of making sure it is accessible to your family and friends.  No doubt, once everyone is there, they will enjoy themselves and be happy for the experience!
Q: Do you need to invite out of town guest to rehearsal dinner or throw a "wedding brunch" the next day? I've seen this trending but don't know if the budget allows. Thanks! – Sarah
A: It is certainly nice to offer your guests more events during their stay for your wedding, but we all know it doesn't always fit in the budget.  Consider alternate events: a super simple inexpensive brunch (think bagels and fresh fruit), or a non-hosted rehearsal night cocktail hour (where guests can buy their own drinks).  The key here is to give your guests more face time with you and your fiancé, since you are the reason they travelled to the wedding!
Q: Do guests expect transportation to/from the reception? – Debbie
A: Transportation is a nice thing to offer to guests if it fits into your budget.  Oftentimes it isn't possible or easy to offer, and in reality, your guests will make it where they need to be on their own!  The only situation where transportation is a must is when the reception venue doesn't have easy parking or is in a difficult to get to location.
Q: What is the most important thing of your budget? I've been hearing photographer, but wanted to see where the bulk should go- I imagine it would be food/drink? – Michelle
A: No doubt, food and beverage will be the largest portion of your budget.  Past that, you and your fiancé should prioritize the things that are most important to you and then choose how to spend the bulk of your budget.  For instance, some people prioritize live music over an amazing photographer.  In which case, they should allocate more money to music!
Q: As an older bride all of my friends and family have multiple kids. How do I politely request that guests not bring their children to my wedding on the invite? I love their kids but there would be more of them than adults if everyone attended, not to mention the additional cost. – Jennifer
A: According to etiquette, you simply need to address your invitations to exactly who is invited (i.e., "Mr. and Mrs. Jones", with no children's names).  It is also helpful to let close friends know about your plans for a wedding with no children, and maybe even put a quick note on the wedding website.  It is absolutely fair for you to choose a wedding with no children, and your friends will understand and ultimately appreciate a night out without their kids!
Q: What is the etiquette around tipping wedding vendors? How much, when, cash only? Is it 15%, with more or less based on level of service? Do you hand them cash at the end of the night, or can you mail it in after? Do you ever just add it to the balance of the contract, or should it always be paid separately? – Winnie
A: Tipping for weddings can be quite tricky!  First of all, don't think of it as a percentage, the way you would for a restaurant meal, which would get out of control.  The general rule that I like to share is this: If the person works for someone other than themselves, or has gone above and beyond, then consider tipping them!  For vendors like band members, wait staff, etc. a tip of $20-60 per person is perfectly generous.  For higher priced vendors who you believe deserve a tip – $100-300 is wonderful.  And, yes, preferably always pay a tip in cash (at the wedding or after) so that your vendors don't have to pay taxes on your generous tip!
Q: Do you need to send a gift before the wedding? If not, how long after can you wait before sending a gift? – Kandra
A: It is certainly ideal to get the gift taken care of before the wedding – but it is safe to send something up to about a month after the wedding if you aren't able to do it before hand.
Q: My parents are divorced and don't get along too well, what do you recommend in terms of seating arrangements at the wedding and reception? – Alison
A: Unfortunately, this is a situation that many people face when planning their weddings!  Essentially, my recommendation is for you to do the best that you can, and know that your parents are going to be happy to be at your wedding and they will make it through!  The ceremony can be a little tricky – but maybe by placing some siblings in between them, they can make it through that first part of the day. Luckily, it is pretty easy to seat them at different tables during the dinner/reception, and following dinner it is up to them to keep their distance.
Q: So my partner and I of almost 4 years are planning our wedding! What are the do's and don'ts of a same sex wedding?  Do we walk down the aisle?  Is it ok if neither of us do?  Do we have one best man?  Two?  Groomsmen?  "Bridesmaids"?  We are thinking of having the wedding on the West coast, but a party/reception at another time on the East coast… is this acceptable? – Johnnie
A: One of the things that I love most about same sex weddings is that they remind me that it's okay for us to 'bend the rules' of weddings and create a day that pleases and reflects the couple.  You can have one big wedding party that stand on either side (or sits down) during the ceremony, or you can each have your own 'team' of wedding attendants.  You can both walk down during the processional – separately or together.  Or neither of you can process and you can just meet up front!  You should feel confident in planning a wedding that makes the two of you happy!  If it includes some classic wedding traditions but not others, or if it doesn't look much like a traditional wedding at all – it will be wonderful!  Don't be afraid to bend the rules a little, or a lot!  As for a bi-coastal affair, I say "why not!"  Although, if you want guests to be on the West Coast for your wedding ceremony, maybe a small reception following would be nice, and then another/bigger party on the East Coast later!  Wishing you all the best!