Graduation season is upon us! Being such an important milestone in the graduate's life, we want to make sure that his or hers party is extra special. One special touch we think should always be at a party? Personalized drinkware with the tastiest of concoctions! And when it comes to a party for a high school graduate, we want them to enjoy all the flavors of a cocktail minus the alcohol, so we rounded up some sweet mocktails that are perfect for the graduation party! Gorgeous and downright delicious, take a look at the list below, click on the photos for recipes, and be sure to find the perfect drinkware to pair the mocktails with, too.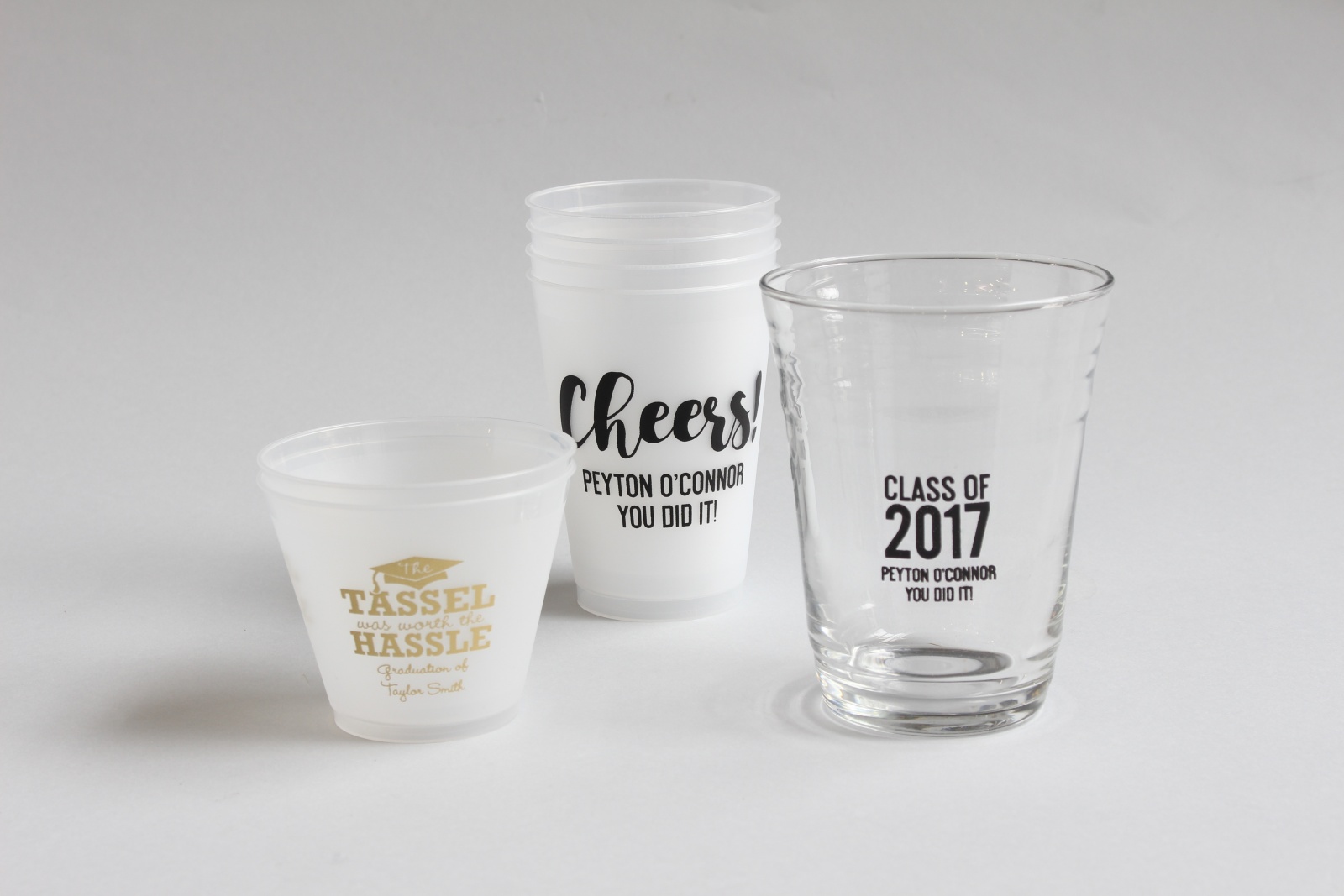 Strawberry Mojito Mocktail 
Virgin Frozen Margaritas 
Lemon Pineapple Kiwi Sparkling Mocktail 
Drink Pink Mocktails 
Grilled Pineapple Lime Mocktail 
Raspberry Lemonade Spritzer 
Tangerine Rosemary Mocktail 
Watermelon Margarita Mocktails 
Grapefruit Lime Grape Cooler with Mint 
Cantaloupe Mocktail
Moscow Mule Mocktail 
Mango Ginger Mocktail 
Frozen Peach Bellini Mocktail 
The Italian Bramble 
Lavender Lemonade 
Non-Alcoholic Juicy Julep 
Blueberry Bourbon Vanilla Lemonade 
Sparkling Cranberry Kombucha Mocktail 
Rose Lemon Spritzer 
Non-Boozy Mint Mojito 
Cucumber Cooler 
Which mocktail are you dying to try? Which drinkware designs are you planning on using for your graduation party?
Shop Personalized Graduation Drinkware: