If you're anything like us, you can't get enough of the coziness that comes along with fall. With the outside air crisp, there's nothing quite like keeping warm with your favorite hot beverage and a good book in hand — so we decided to put together our own hot beverage bar cart. Complete with the tastiest of hot drinks such as coffee and cider, plus an assortment of wonderful books, we can't wait to cozy up with our loved ones and take advantage of this amazing fall bar cart. Perfect for a morning or night in, a small gathering with your loved ones, or even a fall bridal or baby shower, take a look at our set up below for a little inspiration.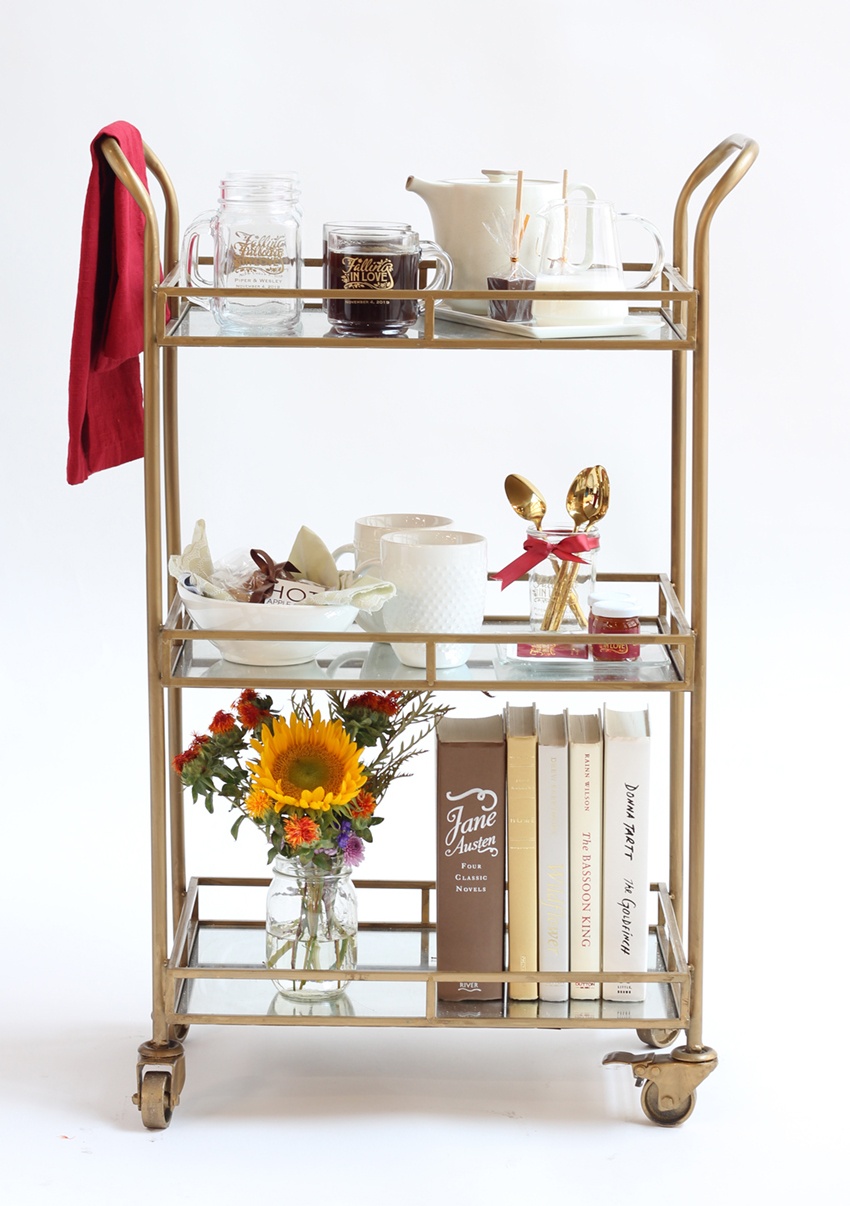 First off, we decided to set up some a portion of our bar cart with coffee and hot chocolate — two deliciously rich hot beverages we love to sip on in fall. Simply include your favorite mugs, creamer, hot water, and of course fresh coffee and hot chocolate. For an extra fun touch, we decided to include one of our favorite treats — hot chocolate sticks. The hot chocolate sticks are so easy to use. Simply add the stick to a cup of hot water or milk and start stirring. The chocolate will eventually melt, and you'll still have the stick to mix the perfect cup.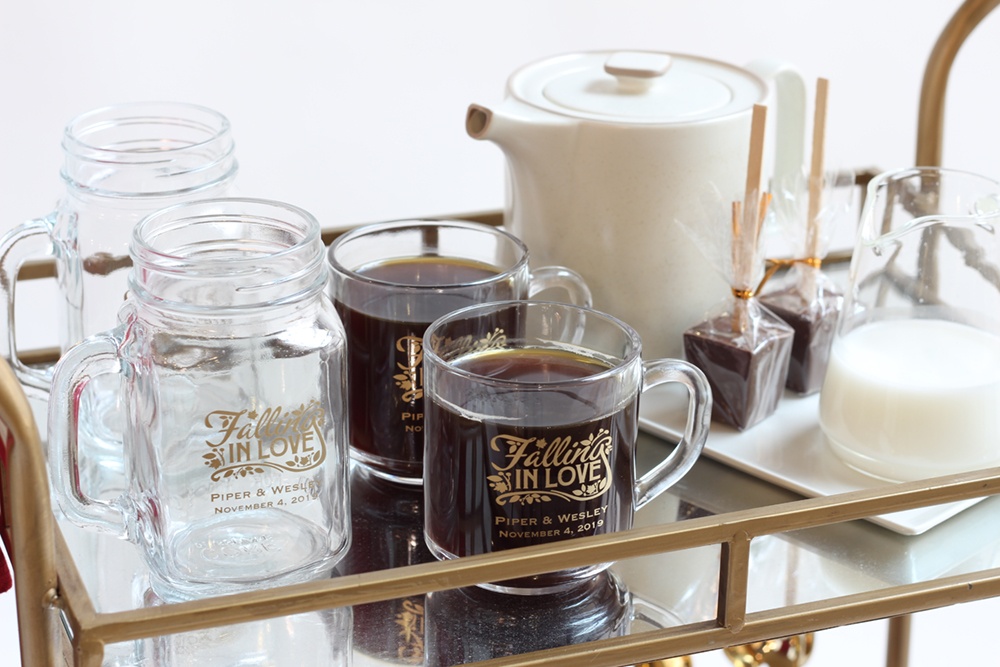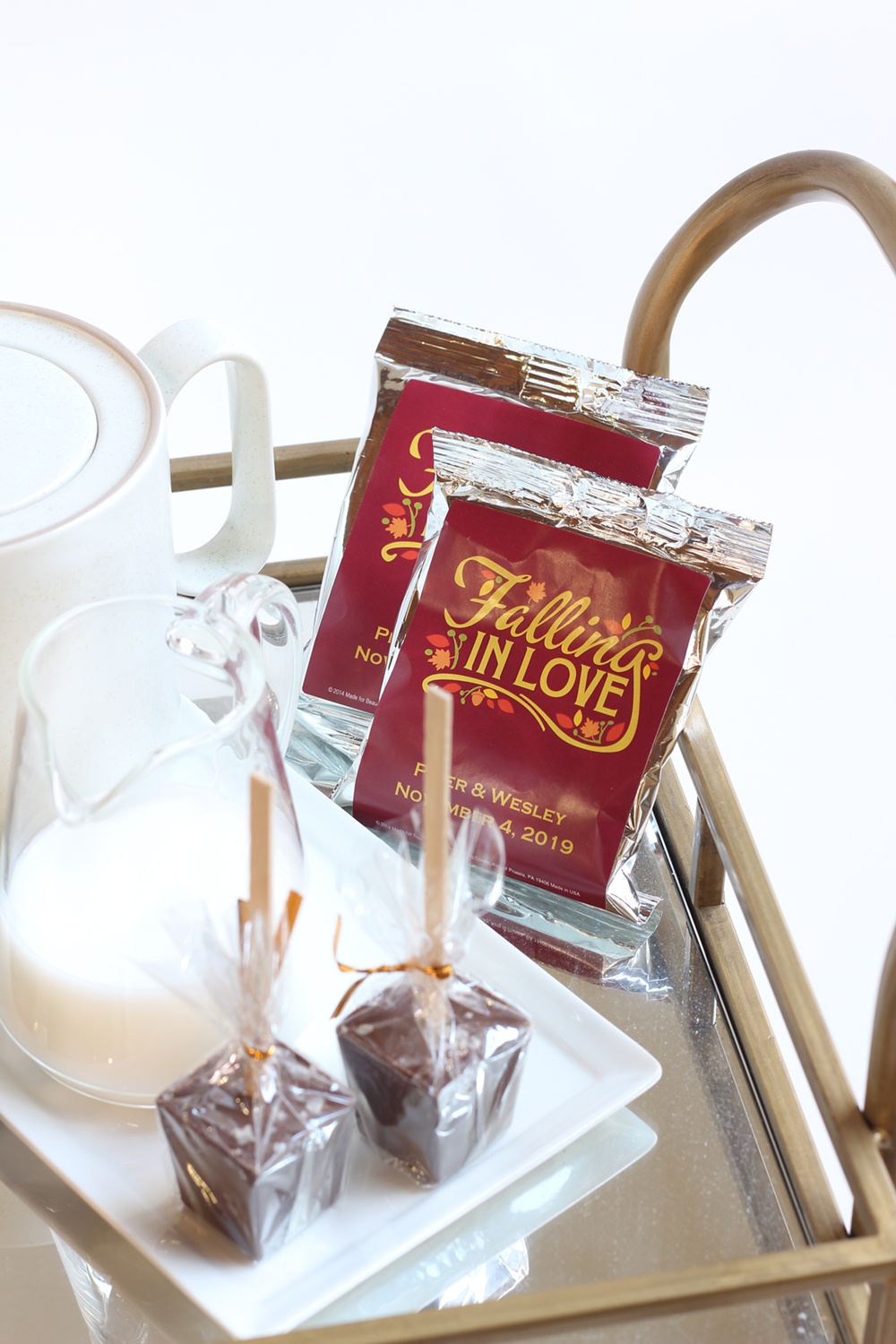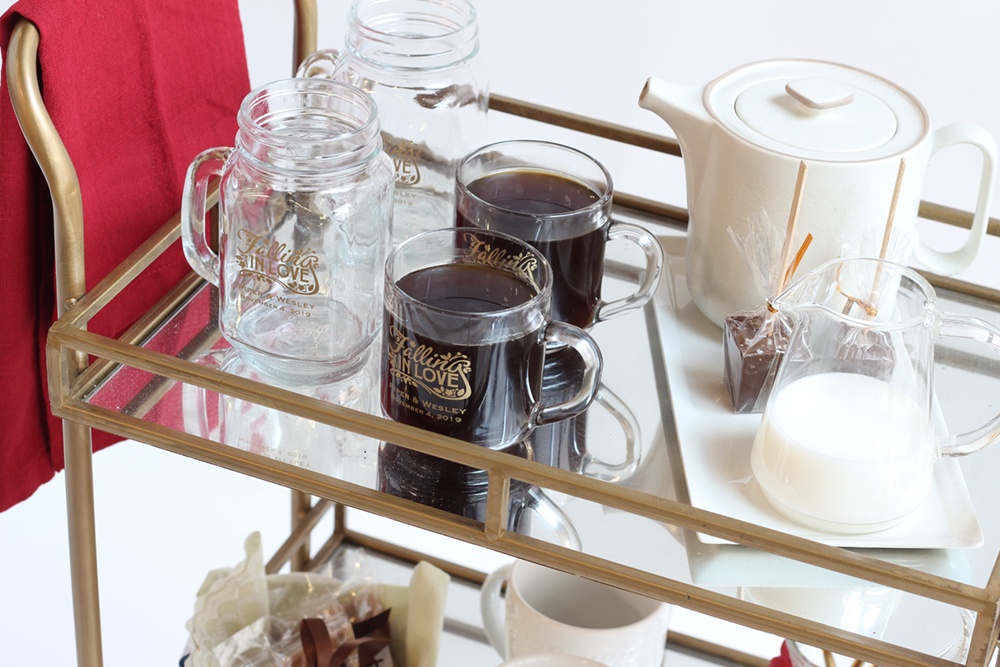 Next, we dedicated a portion of the bar cart to tea and hot apple cider. Here we added pre-measured and packaged hot apple cider mix to a bowl, and also included tea bags, honey, spoons for stirring, and mugs. Plus, did we mention the hot apple cider mix comes with caramel? Such a sweet bonus!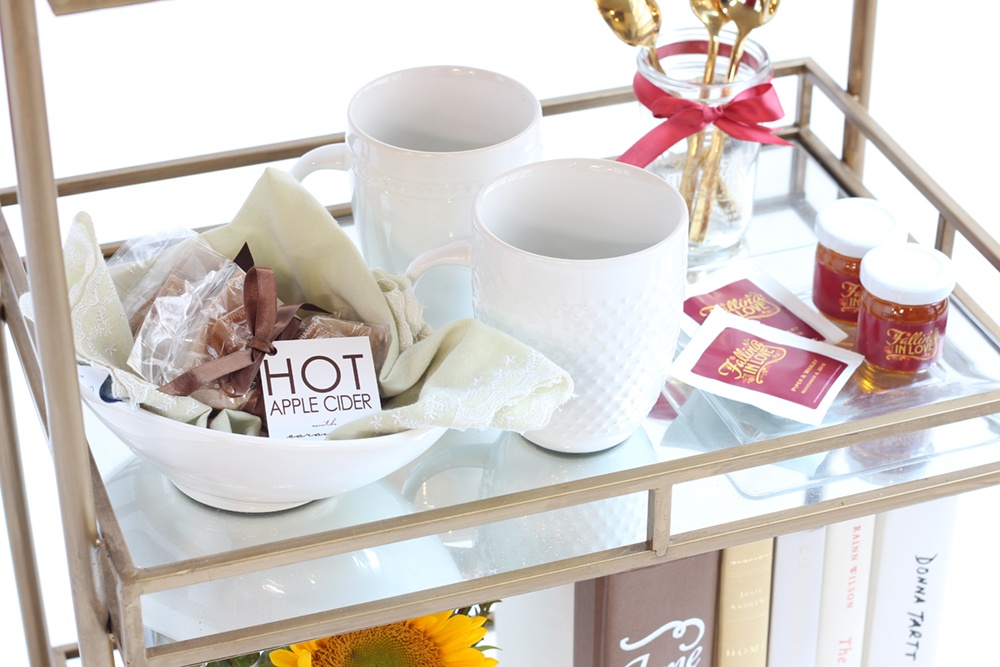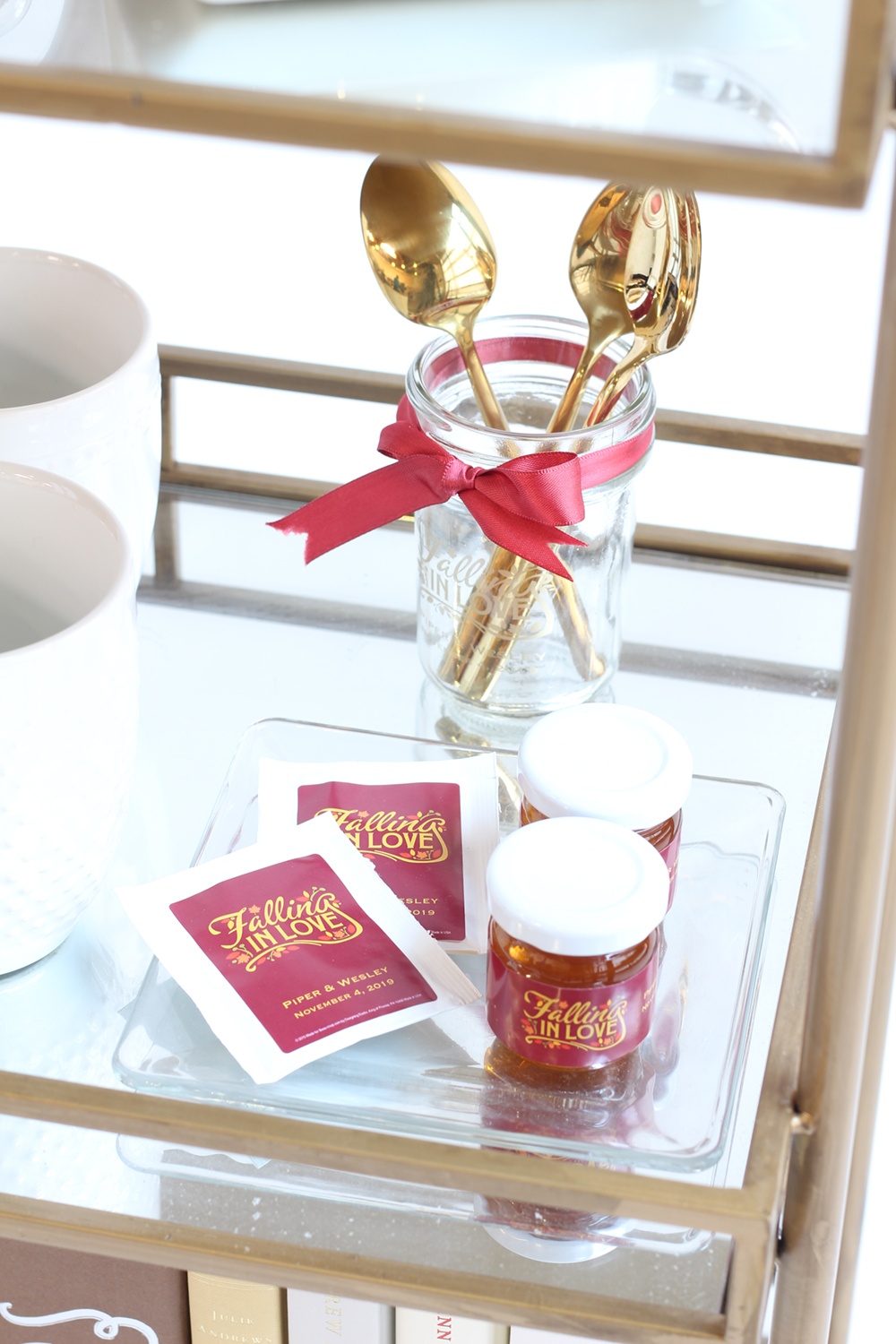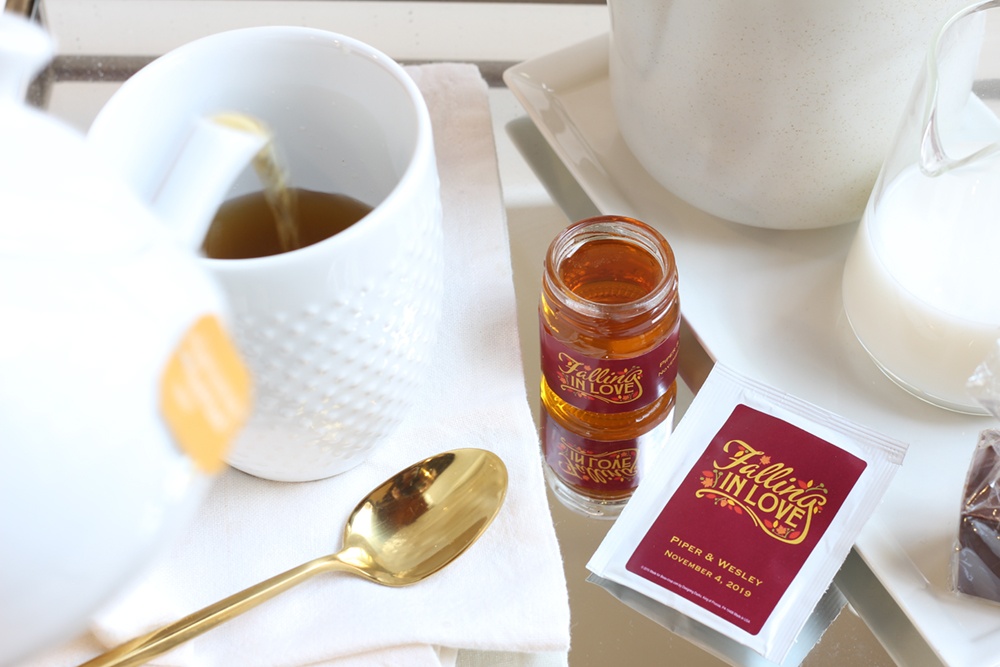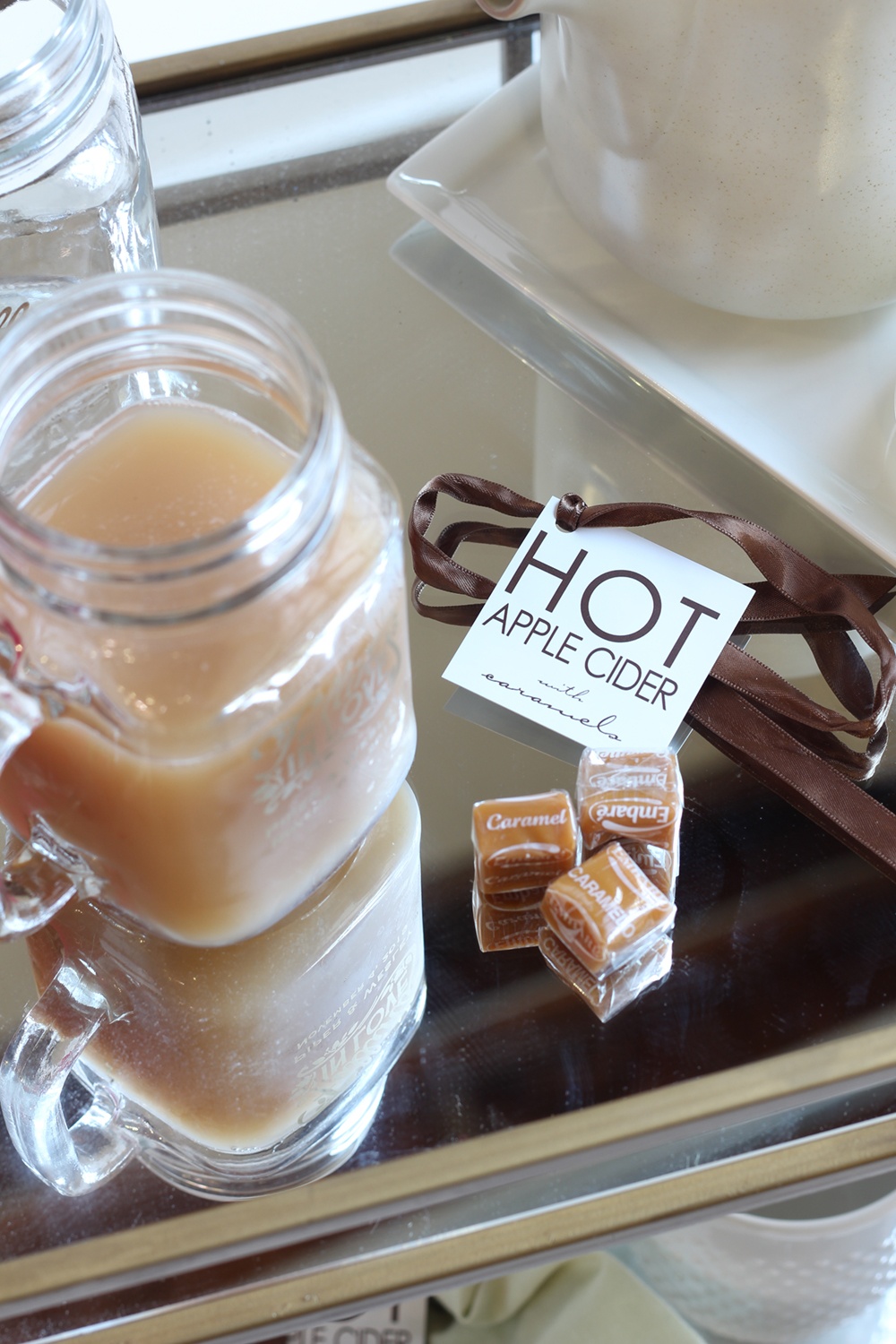 Last but definitely not least, we filled our last portion of the bar cart but a small bouquet of flowers and a variety of books to enjoy. To us, diving into a good book with our favorite hot beverage in hand is a fall staple so we love keeping some of our favorite stories close by. Plus, it doesn't hurt that book covers double as pretty decorations.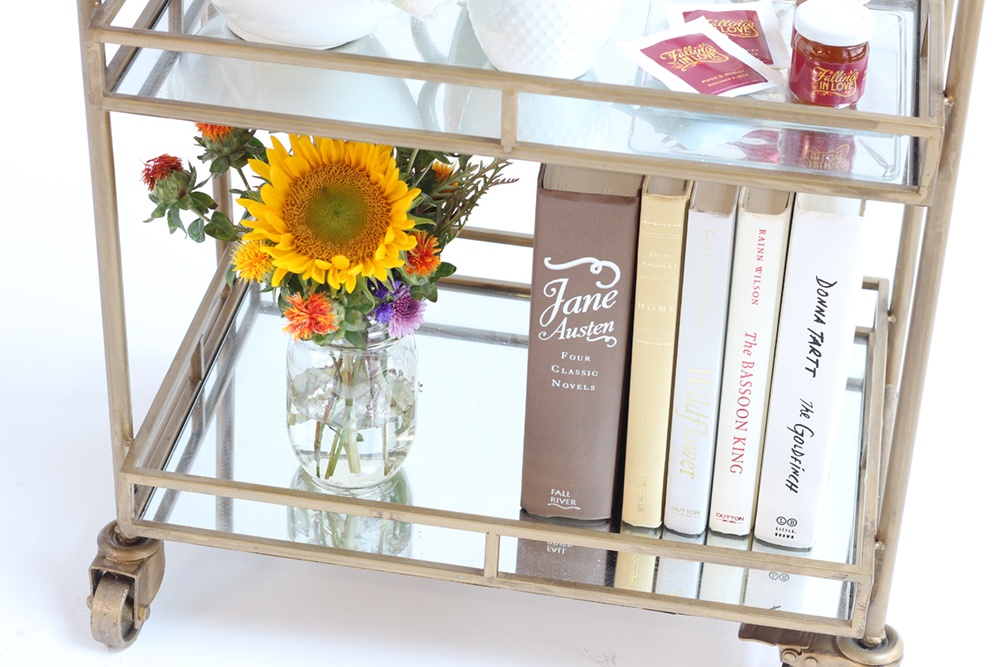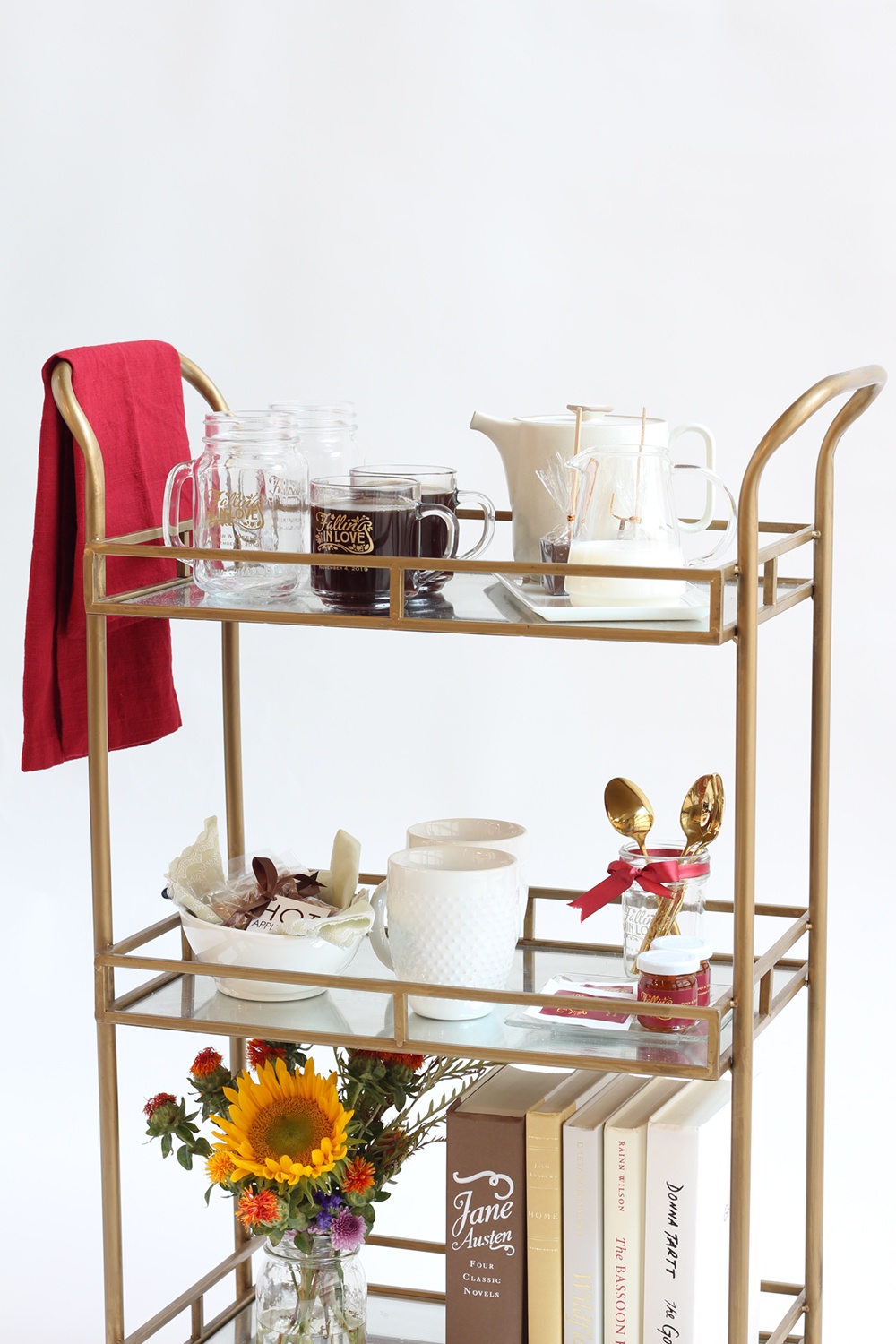 We love hearing from our readers, so please take a moment to let us know with a comment what your favorite hot beverage is for fall and what you think of our fall bar cart, too! Plus, shop your favorite items below. Simply click on each item for more information.
Shop This Post: