We love playing with colors, and today we're excited to share our 5 top color palettes for a fall wedding. Pulled together for our fall wedding collections, each palette was carefully pulled together to create a look that's sophisticated and perfect for the season. And whether you're a bride who loves classic hues, or wants something a little unexpected, you're in for the prettiest of palettes. Take a look at each below, check out our fall lookbook for some more color inspiration, and be sure to let us know which palette is your favorite with a comment below.
1. Burgundy, Orange, and Olive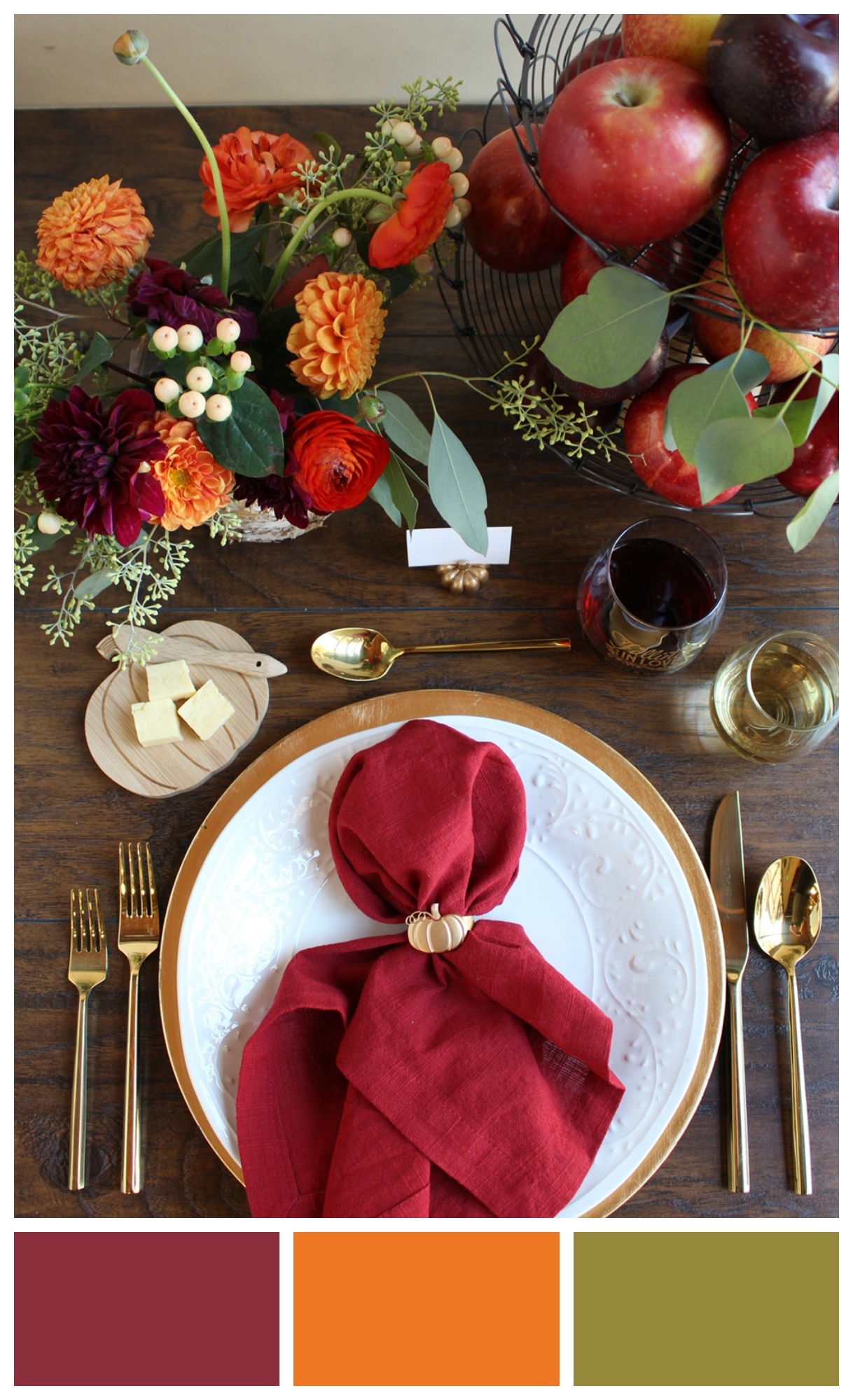 When envisioning fall, the first thing that comes to mind is the beautiful colors of changing leaves. For a classic fall wedding, we love the idea of using burgundy — an inherently cozy color as the main focus. Adding in hints of orange provides a glow while olive green compliments the warm tones. For more inspiration, check out our Falling in Love collection.
2. Forest Green, Dark Grey, and Copper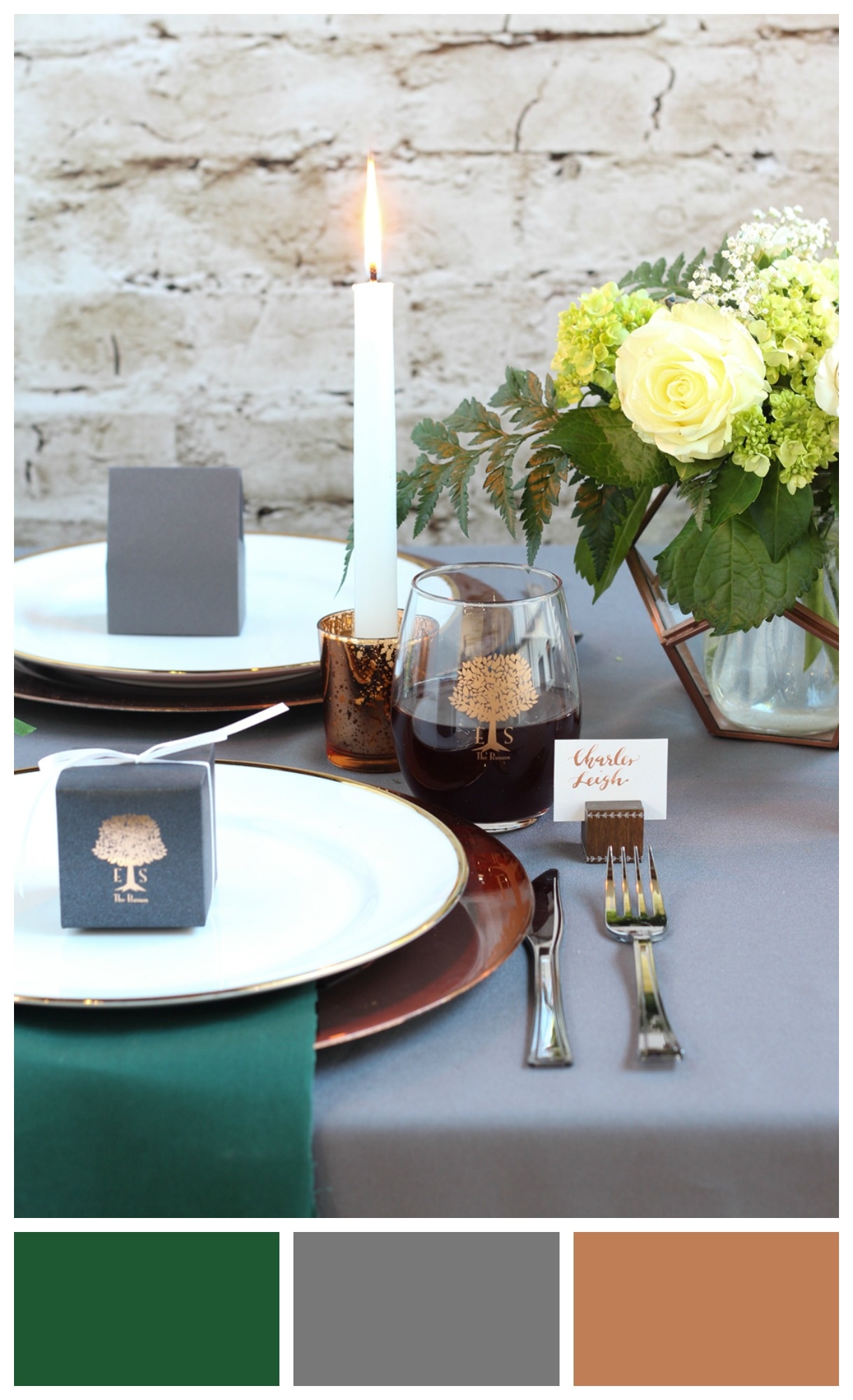 For a sophisticated palette that's modern yet still embraces fall, try mixing forest green, darkgrey, and copper. Focusing on forest green — a cozy and intimate color as well as darkgrey, sets the sophisticated tone while hints of copper throughout brings that traditional, warm color that's typically associated with fall. For more inspiration, check out our Wedding Tree collection.
3. Peach, Smokey Blue, and Grey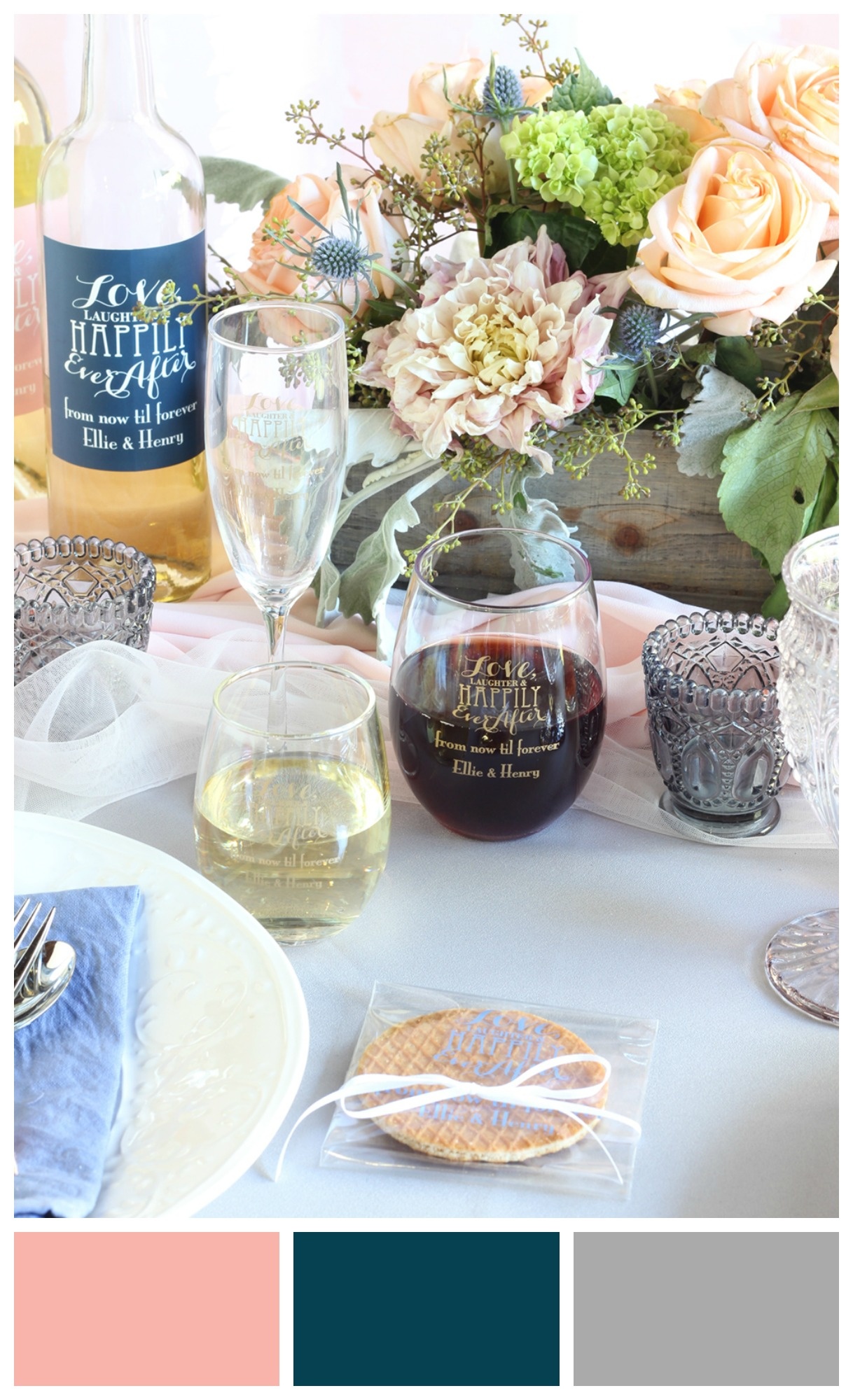 A color palette of peach, smokey blue, andgrey is the perfect way to put a fun spin on the traditional fall palette. The peach reminds us of a sweet fall staple — peach pie — while smokey blue andgrey add coziness and sophistication. For more inspiration, check out our Love, Laughter collection.
4. Berry, Dusty Rose, and Cream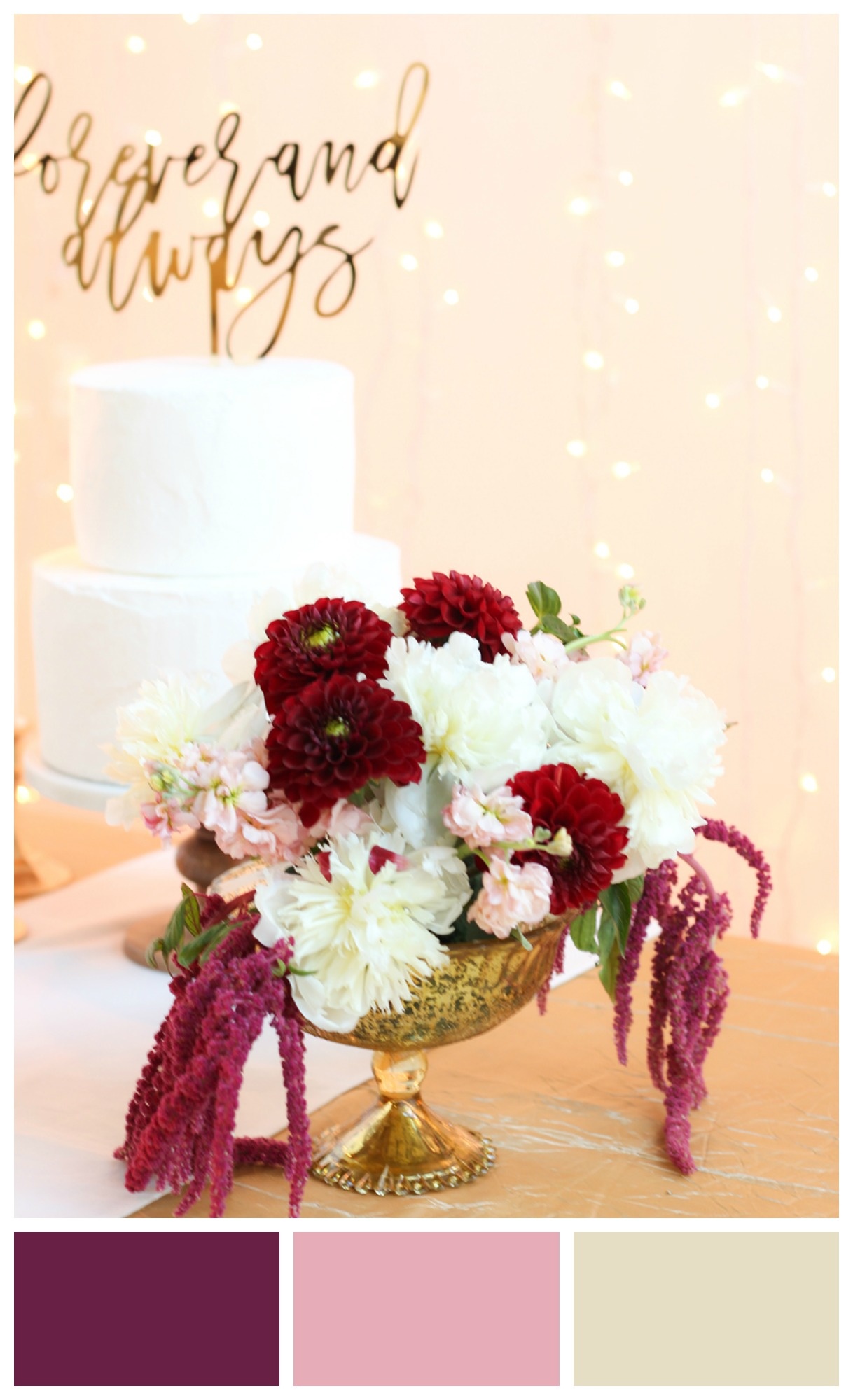 Shades of pink and cream are nothing short of romantic. We love dusty pink because it's more sophisticated and versatile than your average pink. Berry, another tone of pink is rich and pairs great with neutrals like cream. For more inspiration, check out our Forever & Always collection.
5. Dark Green, Black, and Gold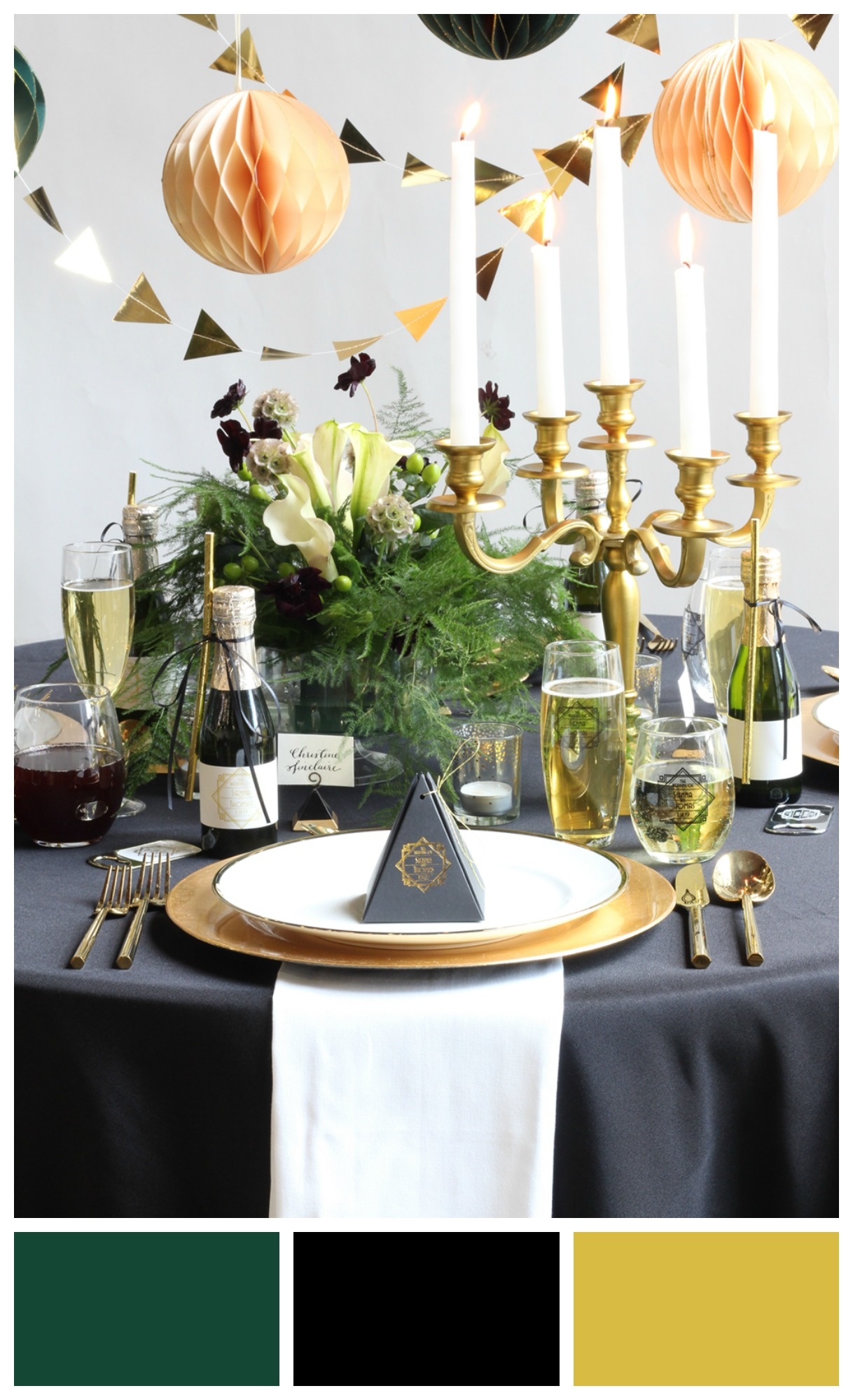 While perhaps unexpected for a fall wedding, we couldn't think of a better color palette of dark green, black, and gold for a modern, glamorous look. Dark colors are classy and polished, and adding hints of gold throughout is the perfect way to add a touch of shine. For more inspiration, check out our Modern Deco collection.
Which of these color palettes would you use for your fall wedding?