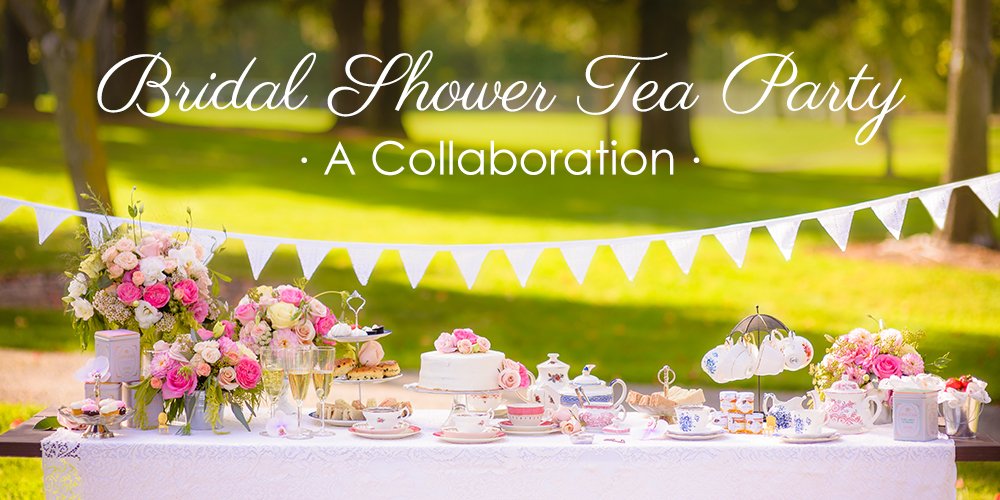 Pinkies up, it's tea time!
We recently collaborated with local Bay Area professionals to bring to life a gorgeous bridal shower tea party inspiration shoot. This collaboration was inspired by femininity, English tea parties, and the warmth of springtime. The finished tablescape ended with a rustic, vintage, and bohemian look and feel.
These aesthetic components were complimented with delicious tea party food, bottomless hot tea, and memorable favors – perfect for a beautiful afternoon bridal shower tea party!
See our behind-the-scenes shots below and be sure to visit our collaboration page for the beautiful end results.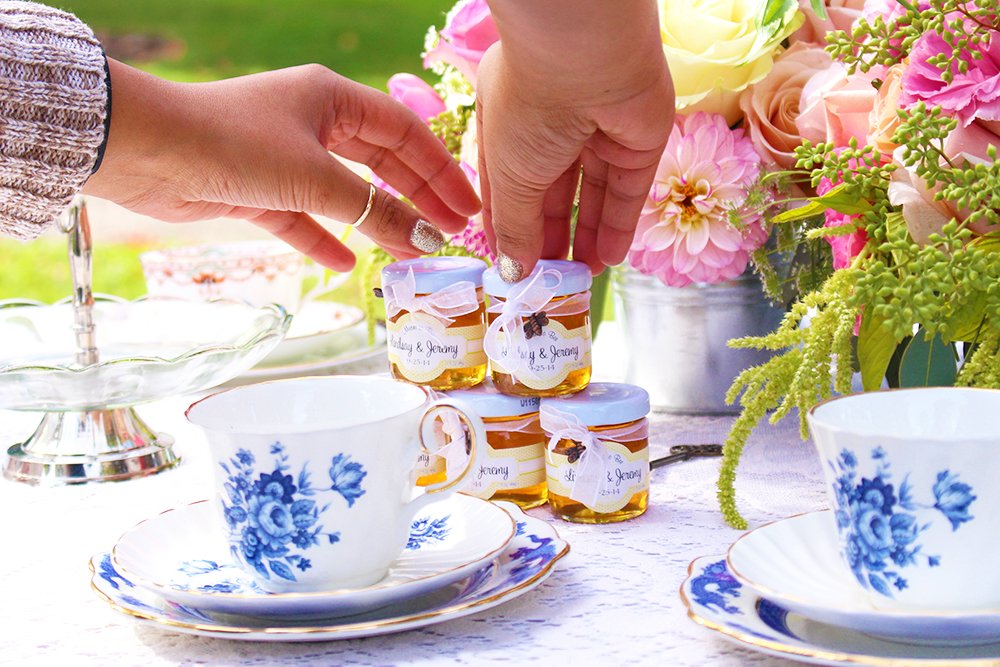 Our sweet personalized honey jars find a home in this impressive spread.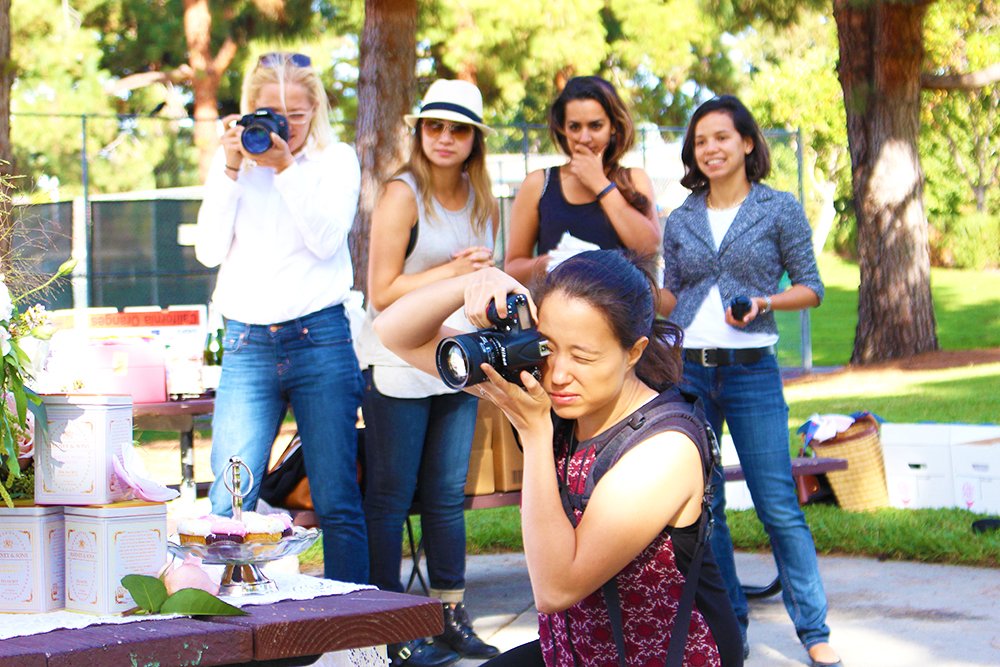 Our photography collaborator, Natalie of Funny Bunny Photography, carefully shoots the tablescape as the team looks on in awe.
When asking Natalie about her work, she shares with us that personality is almost as important as the quality of a photographer's photos in their portfolio.  As she puts it: "Your photographer literally spends 10 hours with you on your wedding day – make sure you can stand to be in the same room". Wise words Natalie, wise words.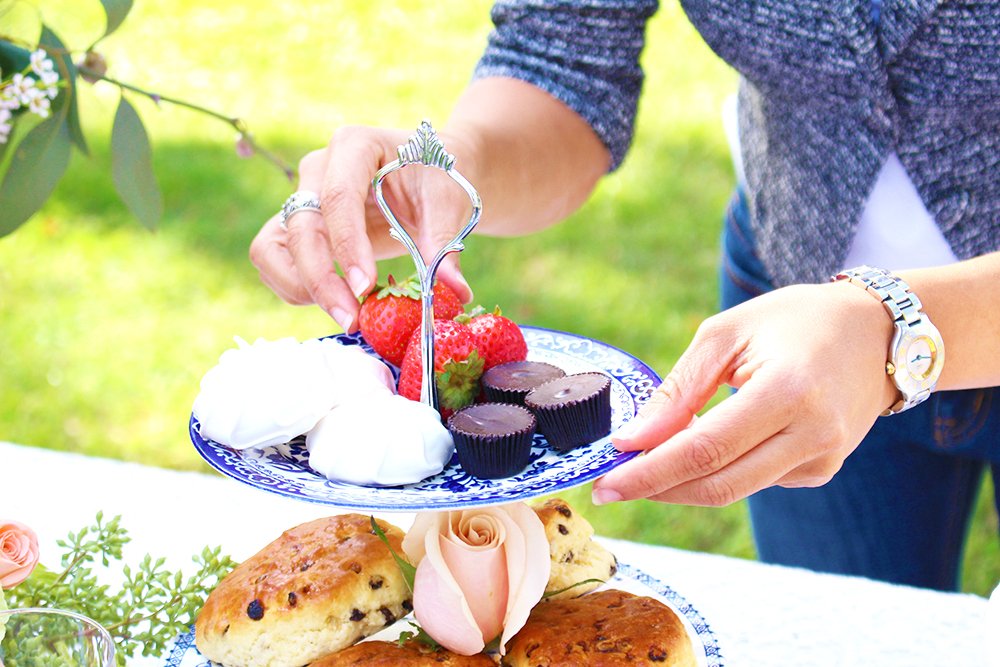 It's not a proper party without delicious tea party food at the helm.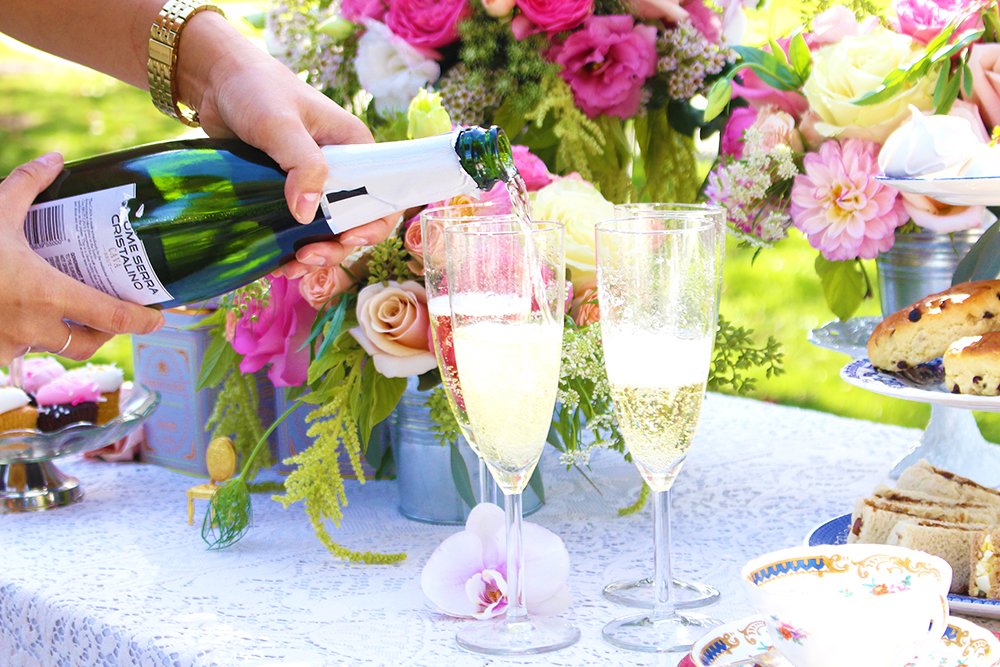 And of course… champagne, just because.
Liliana, our tea party crockery collaborator sits prettily in front of the vintage pots, cups, and saucers.
As the owner of My English Tea Party, Liliana is our resident tea expert. She shares this tidbit of useful advice "Don't be afraid of mixing and matching the china. Almost anything goes. Really! For a casual but stylish afternoon tea, always include crockery with a touch of gold. For a softer or more modern look-and-feel, include some glass serving stands and bowls. And finally, never forget to have fresh flowers. They are a must to create the perfect tea ambiance!"
A sneak peek of the finished tablescape. Featured Beau-coup items: Gourmet Tea Tins, Heart Shaped Tea Infuser, Vintage Heart Shaped Key Place Card Holders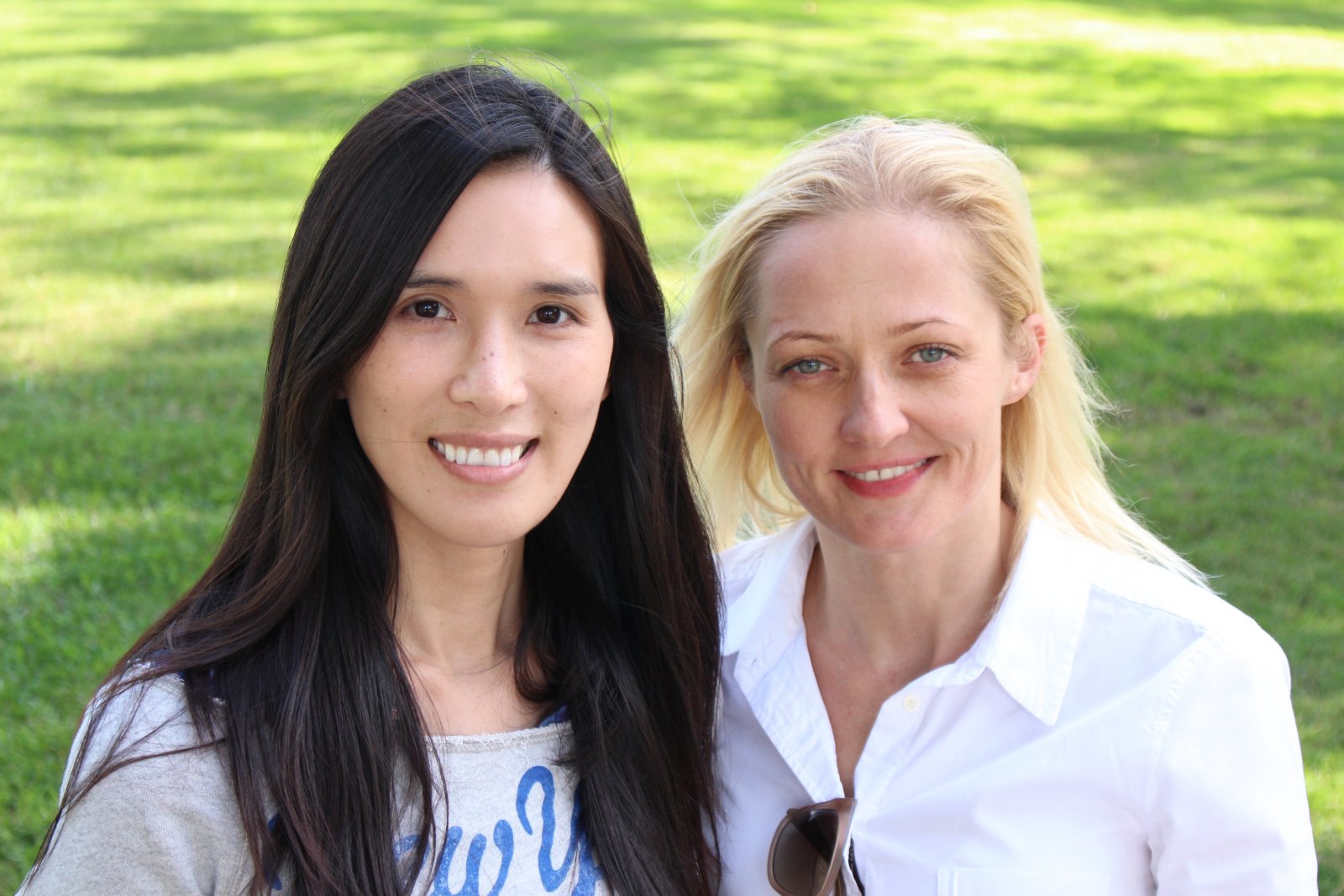 Last but certainly not least, are our professional florists, Rachel and Karolina of One Click Flower.
They did the impossible by making this already heavenly tablescape even more gorgeous with the addition of lush, vibrant, and casually elegant arrangements.
We asked them for some pro tips and this is what they shared: "A good guideline to use when designing with flowers is to keep it organic. Designing with the overall space in mind. Whether the environment is rustic, vintage or modern, keep that in mind when adding decor that will complement the space. And always have a plan B, life is unpredictable and so is designing with a product of nature. It's always better to design starting with a color palette in mind first, then use the most beautiful, freshest flowers that are in season".
Shooting this highly inspirational tablescape was a blast and a half. We enjoyed the fresh air, tasty treats, soul-warming tea, and lovely company. Essentially, everything one would need for a proper bridal shower tea party!
Additional information: 
Funny Bunny Photography: www.funnybunnyphoto.com
My English Tea Party: www.myenglishteaparty.com
One Click Flower: www.oneclickflower.com
Collaboration Page: Bridal Shower Tea Party
Beau-coup featured items: Tea party collection