You've probably noticed that calligraphy is just about everywhere in the wedding scene these days. From place cards to invitations, table numbers, and more, calligraphy really amps up the beauty of just about everything. It's a gorgeous craft that may seem intimidating to do on your own, but lucky for all of us, there are stepping stones to learning the skill. We've been practicing ourselves, and have found that the most helpful way to start learning, is a little something called faux calligraphy.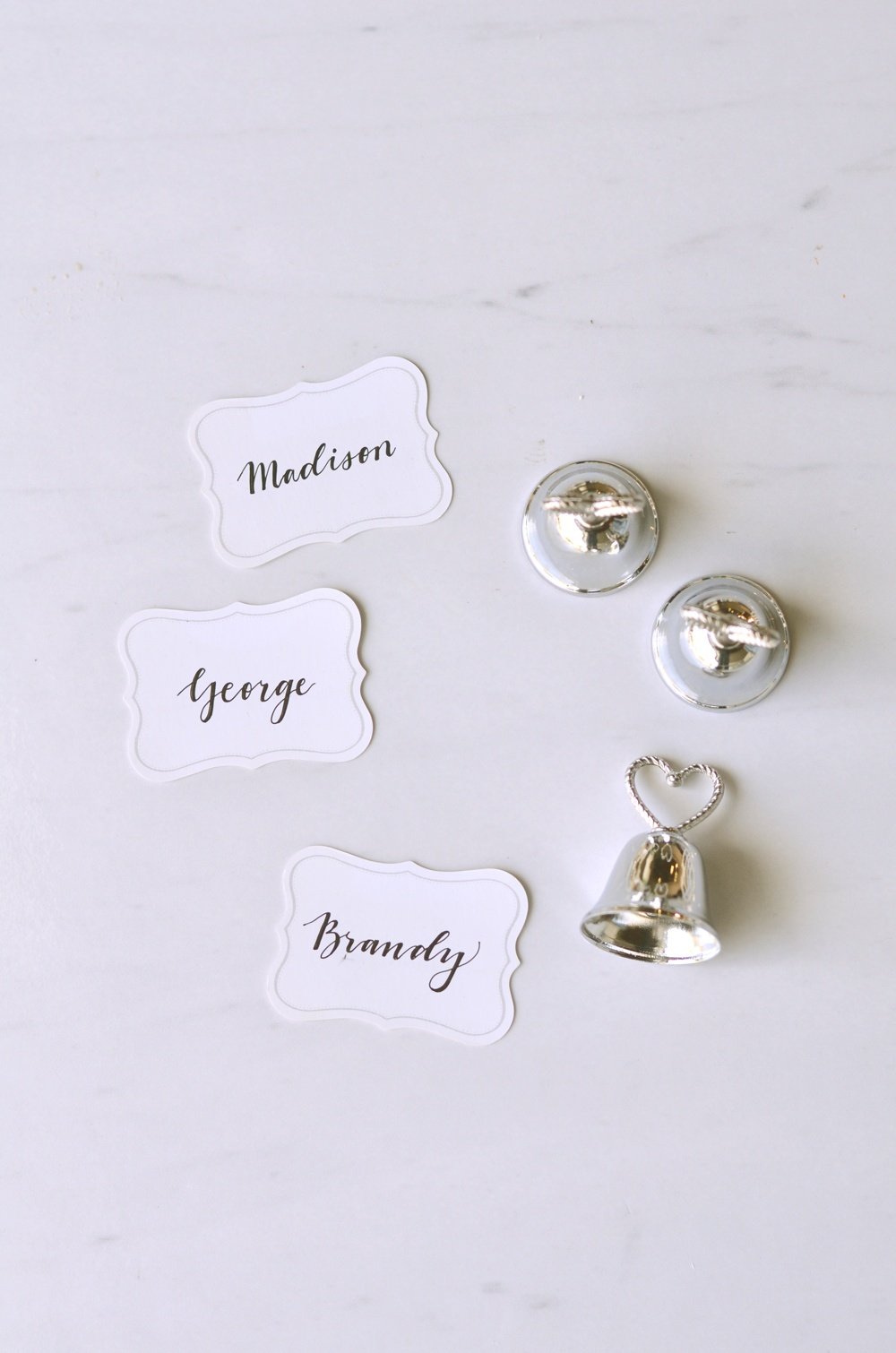 Faux calligraphy is basically the art of writing in your prettiest of cursive and filling in any downstrokes. You can write in your own handwriting, or even try to duplicate another look you're fond of. Either way, practice makes perfect. (Before you start on your place cards, we recommend practicing on scrap paper.) To get started, grab a pencil, a pen with ink that will not bleed or smudge, paper, and a ruler. Now, let's take a look at the six steps to creating faux calligraphy.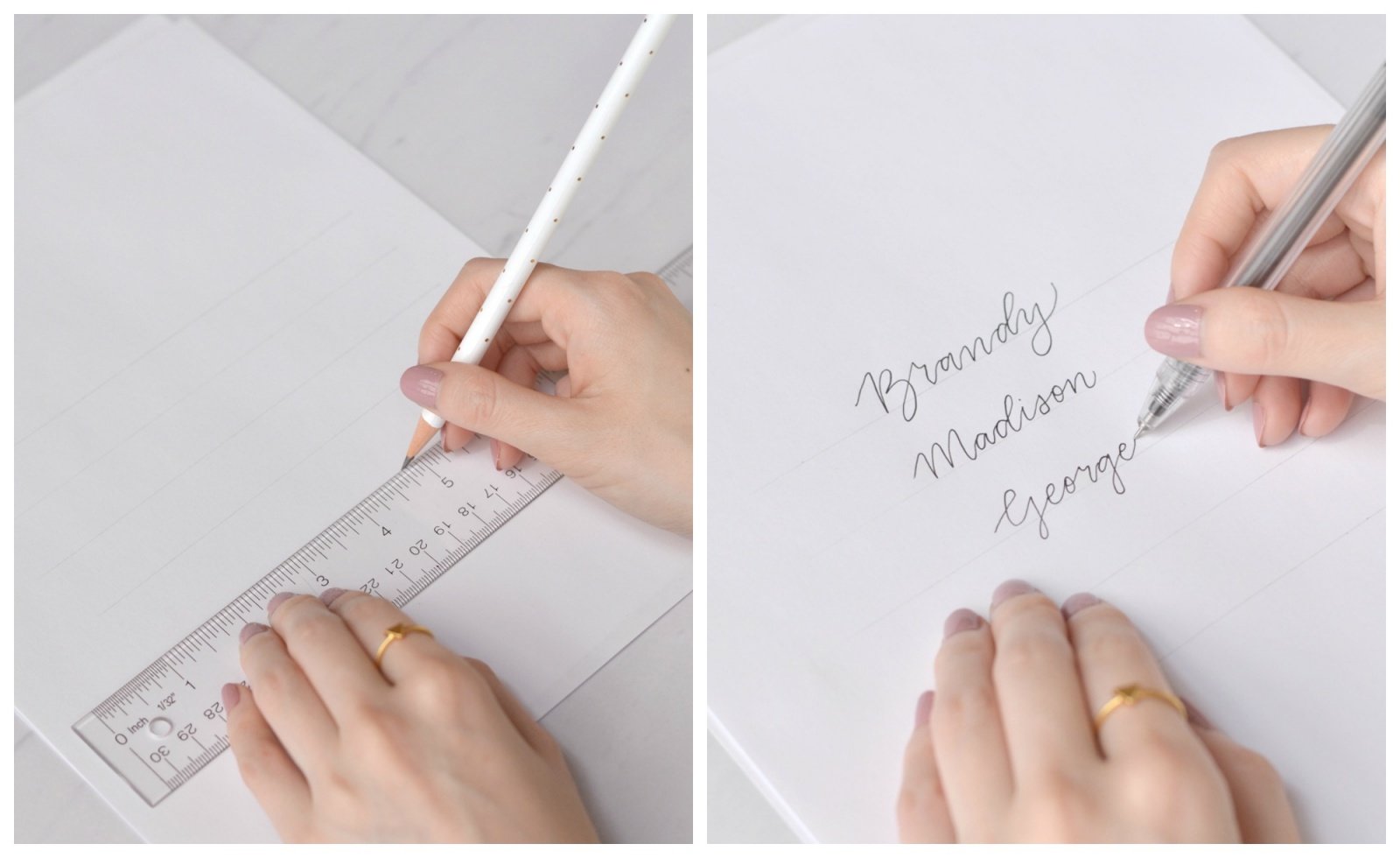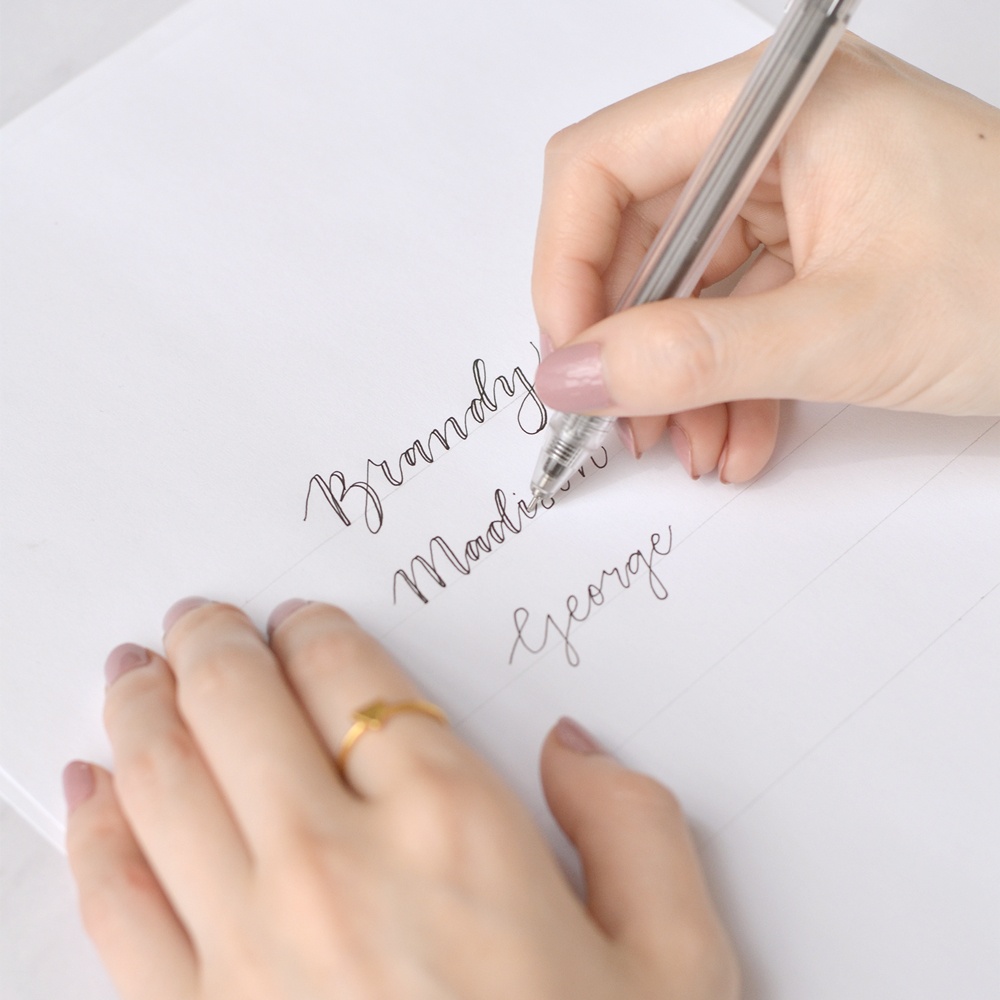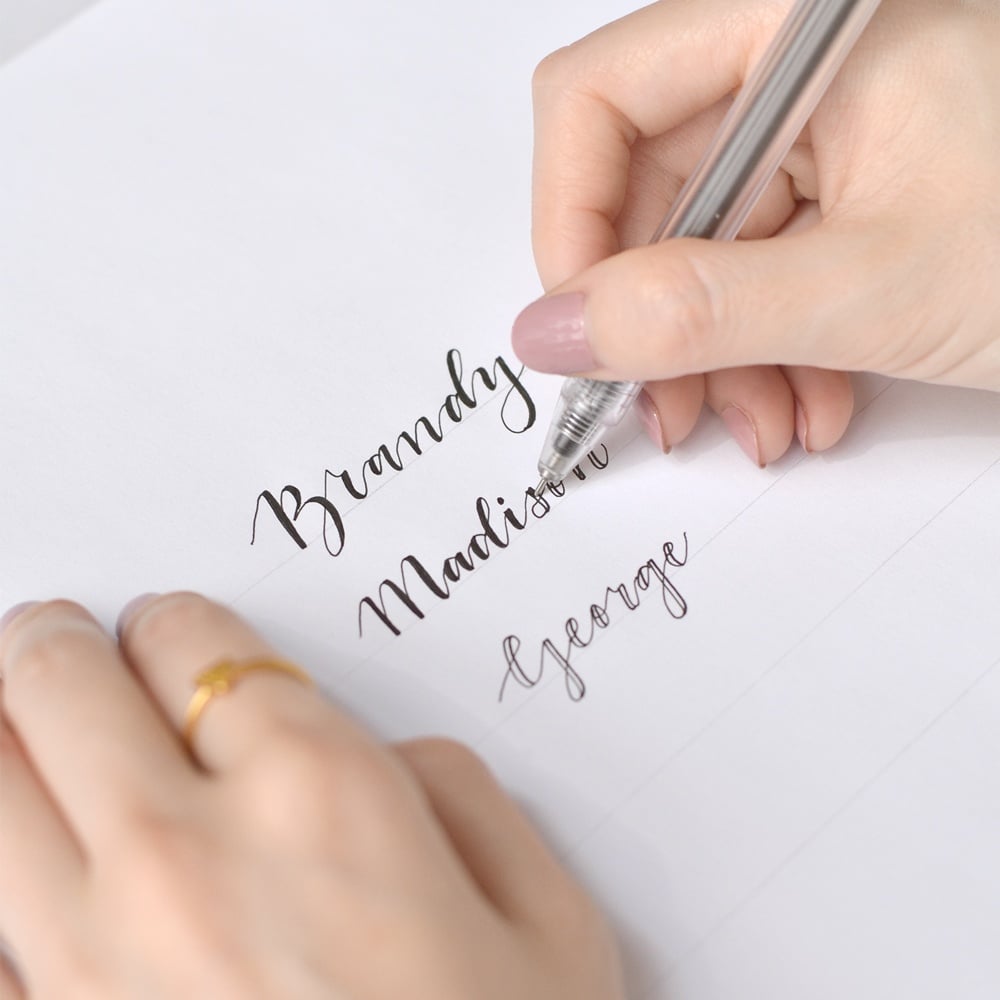 Steps
With pencil, lightly draw a straight line on your place card
Write out names in cursive in pen, leaving some extra space between the letters
Add a parallel line to every downstroke
Fill in the lines
Allow place cards to dry completely
Lightly erase pencil line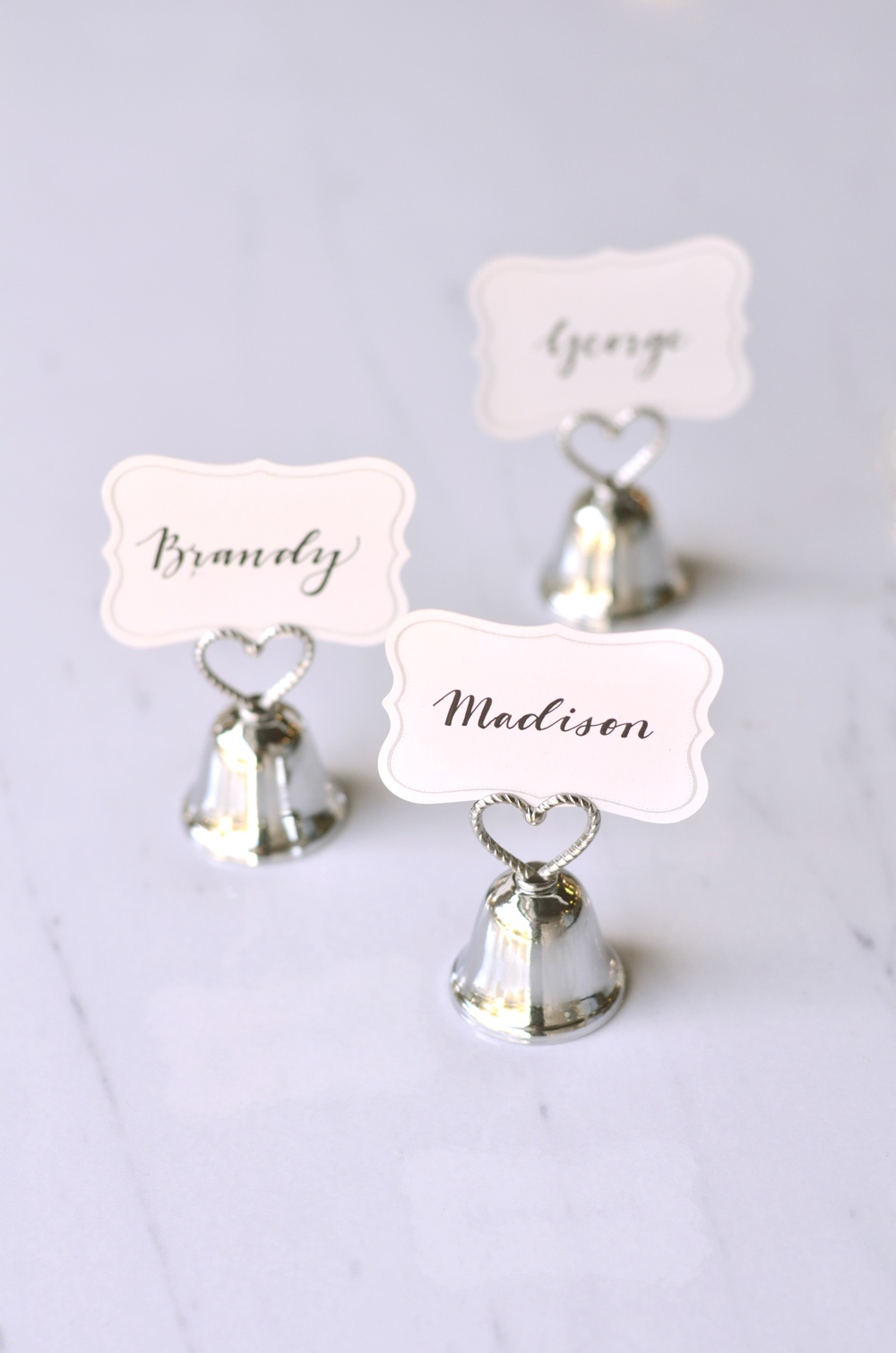 Pretty easy right? Remember that it takes a bit of practice, so don't get frustrated if your faux calligraphy isn't perfect right away. With effort, you'll become a pro in no time!
Do you plan on using faux calligraphy to write your wedding guests names on place cards? Let us know how your faux calligraphy turns out, and be sure to check out even more calligraphy tips.
Shop This Post: