For anyone hosting a nautical or beach themed event, these DIY driftwood sailboats are just that extra dose of charm you've been looking for. These sweet sailboats are actually so easy to make and can be used in a variety of ways at your event! So we decided to make our own and share 3 of our favorite ways to show off this pretty project at your wedding. All you need for this project is cloth or paper, scissors, hot glue, wooden dowels, a sharpie, and of course driftwood (find your own at your local beach or online). Keep reading to see the steps you'll take to make this project and see our favorite ideas!
1) Place Card Holder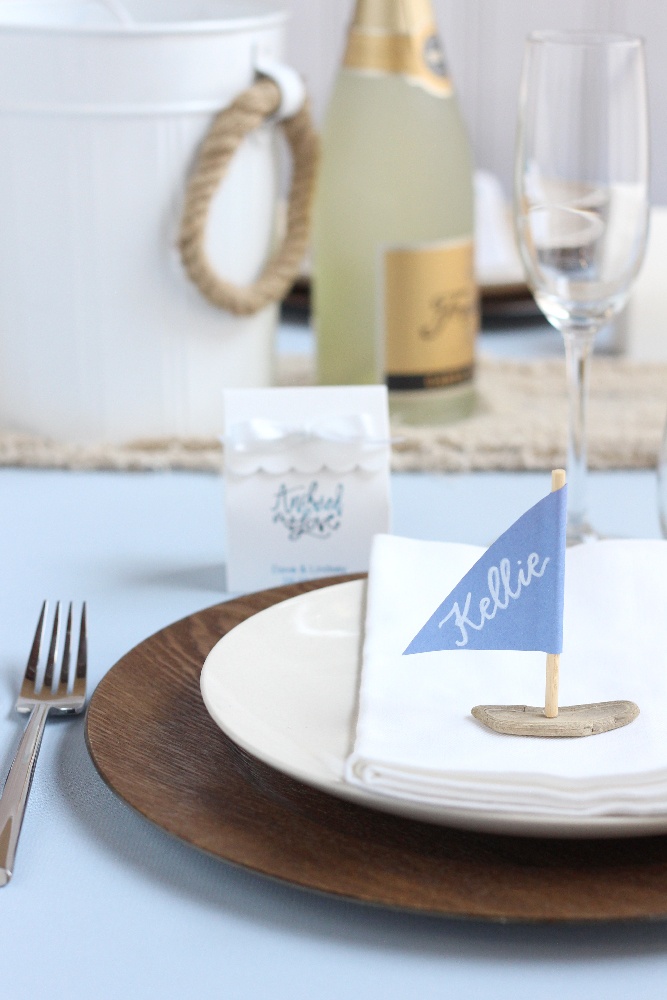 Doesn't this sailboat make the cutest place card setting? For this idea, you'll want to use paper rather than cloth for the sail in order to easily write out your guest's names. First, we folded a piece of paper in half (with the dowel in the middle) and glued the two sides of paper together. Once the paper was securely glued around the dowel, we cut the paper into a triangle shape. The sail was complete! Next, we wrote a guest's name across the sail and added a bit of hot glue to the bottom of the dowel to stick it on the driftwood. You're done! Just place it on top of your dining setting to complete the look.
Cake Topper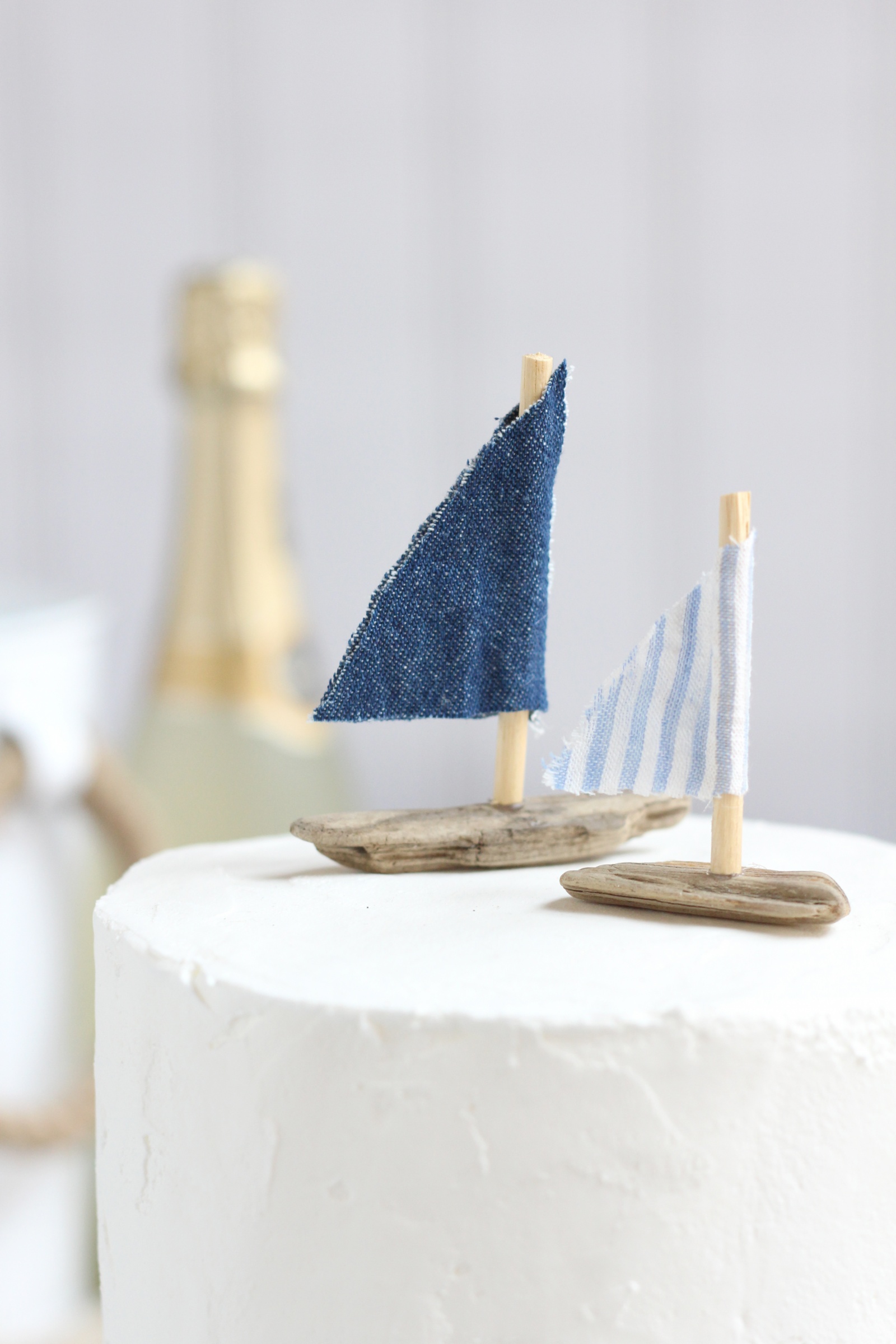 These sailboats are just the right touch of nautical for a clean white cake. We followed the same instructions as above to create our sailboats only this time instead of paper, we went with cloth. Once your boats are ready, simply place them on top of the cake. We suggest two or three boats for this look.
Table Decorations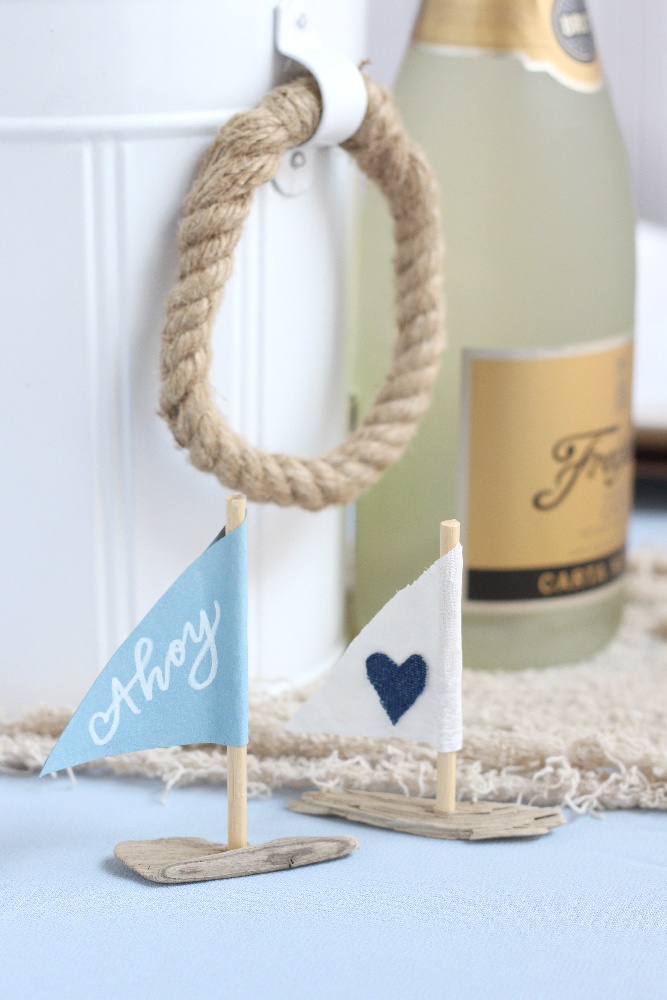 Of course, we can't forget about decorations to bring a nautical or beach wedding tablescape to life. Feel free to mix it up using both paper and cloth for your sailboats and don't be afraid to add an extra touch of flair. We used a sharpie to write "Ahoy" on one of our boats and used cloth and hot glue to stick a heart onto our cloth boat.
Have you ever made driftwood sailboats before? How would you plan to use them at your wedding or any other event? We really do love hearing back from our readers, so please feel to let us know your thoughts with a comment! And please don't forget to check out our nautical and beach wedding collections — Tying the Knot and Anchored in Love.
Shop This Post: