Tequila may not always have a classy reputation, but this pretty tequila shot place setting for a wedding or other special occasion is about to change that once and for all! All it takes is a little creativity to execute this idea the right way. Take a peek at the look we designed below and happy #NationalTequilaDay!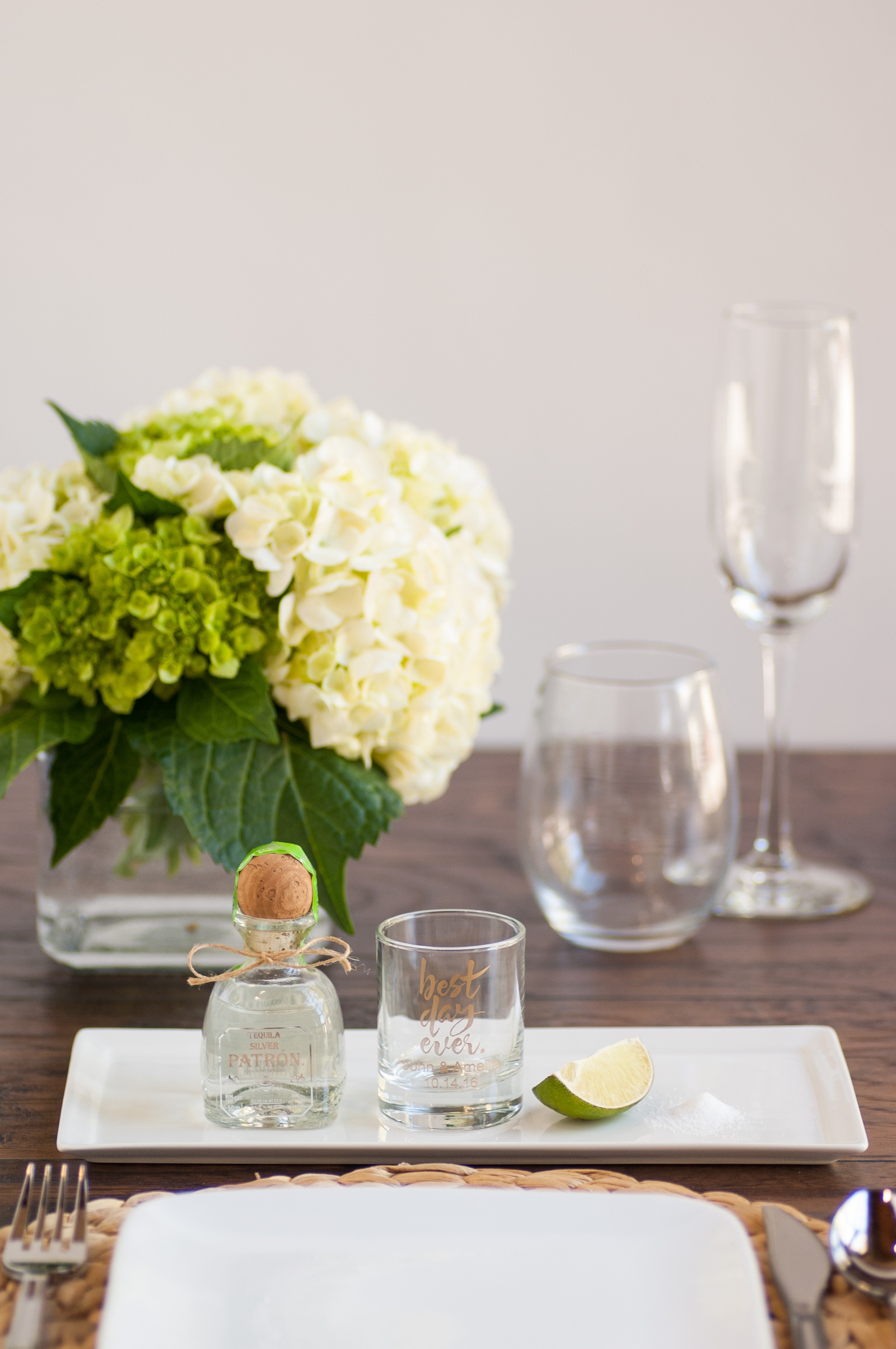 Sometimes the simplest of tablescapes are the prettiest, which is why we decided to go with a simple, natural color palette and minimal accessories on the table.
We personally like the idea of having the tequila shot necessities on a separate long and skinny plate placed above the main dining plate — that way, guests can easily take their tequila shot after eating if they choose so. Simply place a mini bottle of patron, a personalized shot glass to match your wedding theme, a lime wedge, and a bit of salt in a row on your long skinny plate. And don't forget to add a twine bow to the bottle of patron for an extra special look.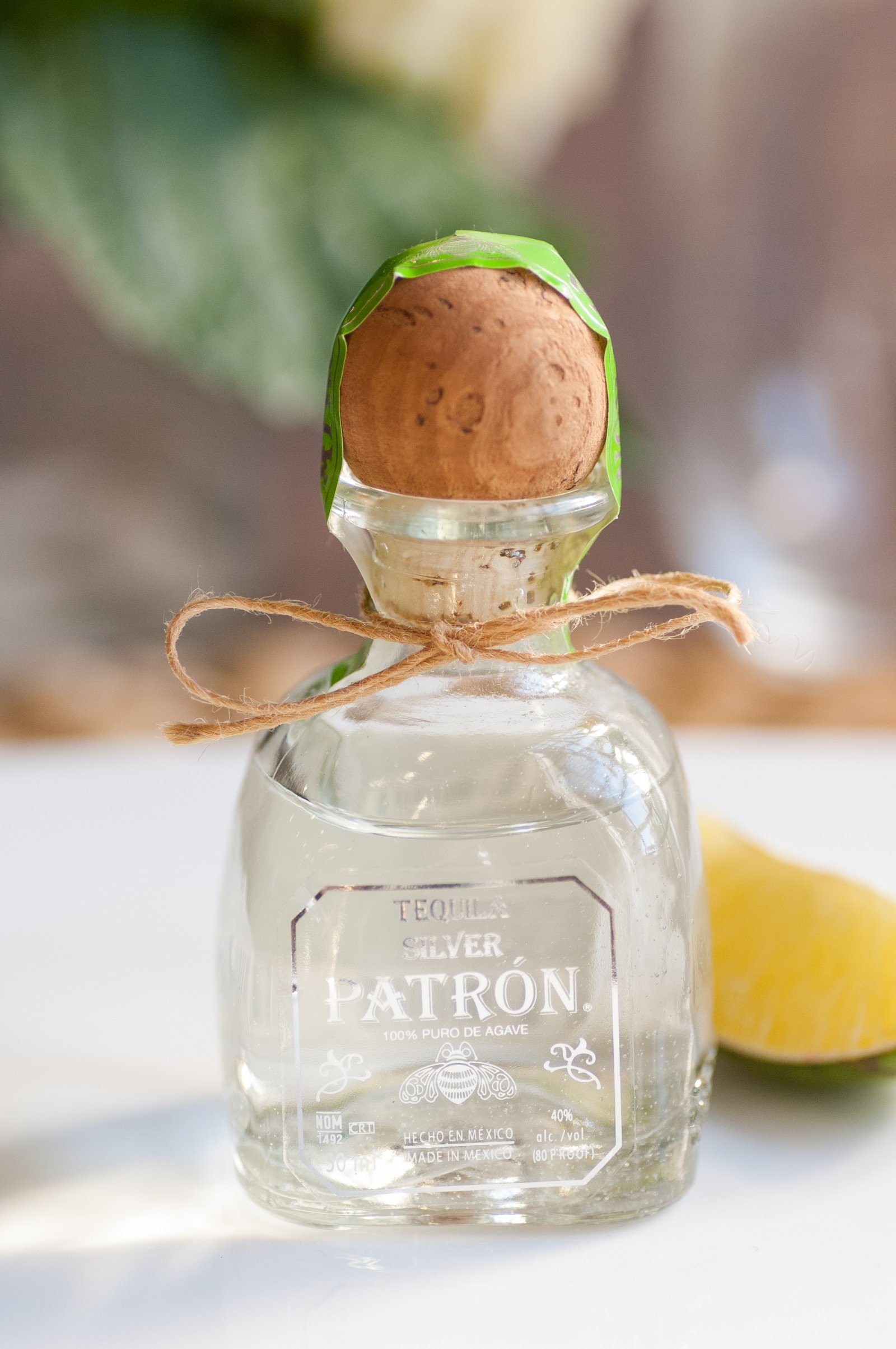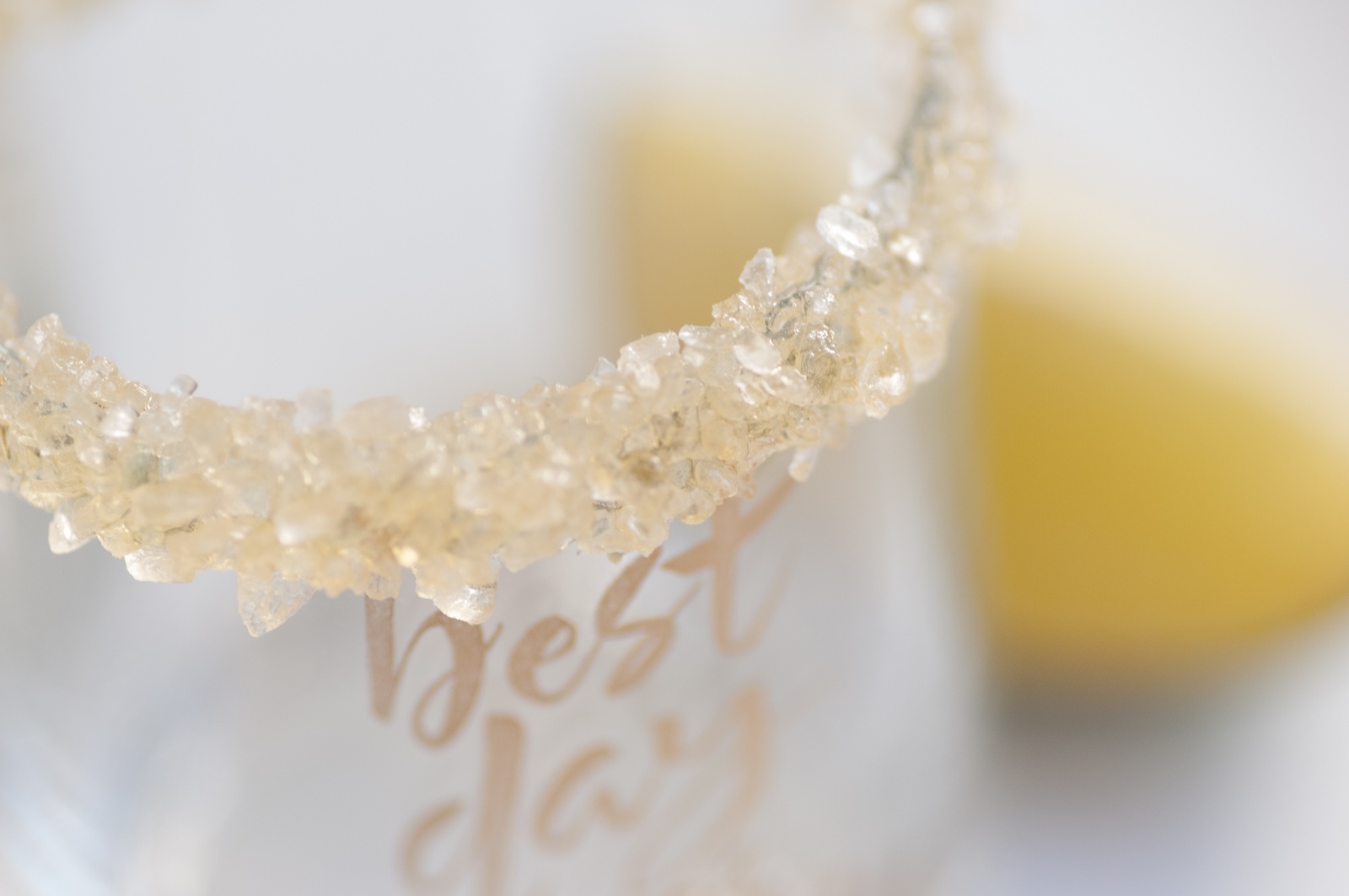 You can also add a salt or sugar rim to your shot glass for a little extra flavor. Simply dip the rim of your shot glass into water and then into salt or sugar so that it sticks well. We know that traditionally a salt rim goes with tequila, but we couldn't help but add a little dash of sweet. After all, who could say no to a sugar rim?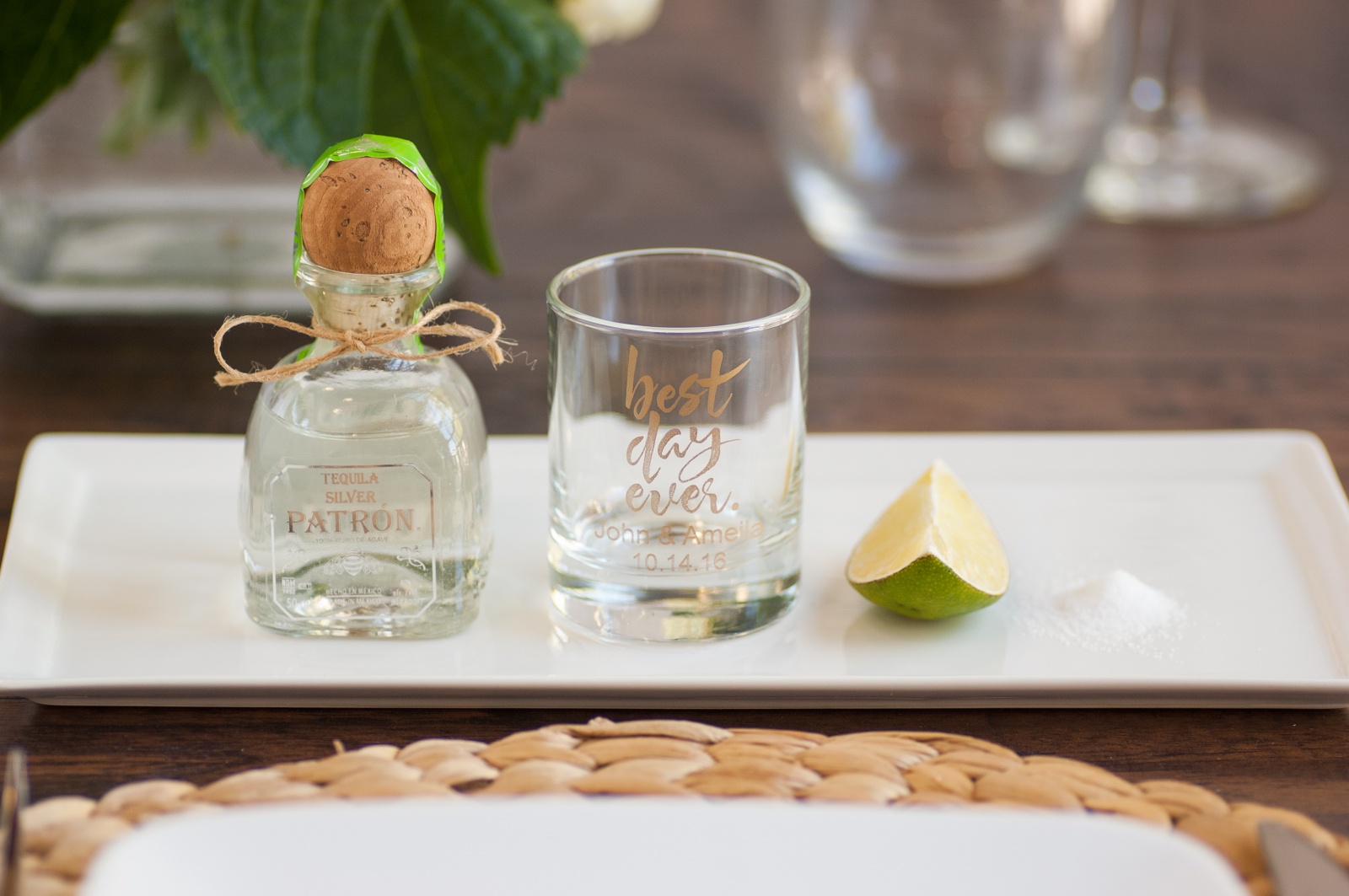 To keep your table setting looking simple, place a placemat as well as utensils, a napkin, and a dining plate below your tequila shot setting. And don't forget about the drinkware too which will come in hand for margaritas and other tasty cocktails throughout the night. Let guests know that you'll all be taking a shot of tequila together or let them take their shot at any point in the night. Guests can even take the shot glass and mini bottle of patron home as a favor if they want to wait.
Do you plan on having your wedding guests all take a shot together? What do you think of this idea for creating a class look? Please feel free to leave your thoughts below — we would love to hear from you!
Shop This Post: