After all the effort that went into planning your wedding, you are not going to want a single detail forgotten. Having a wedding day photography list is just what you need to make sure you don't miss a thing!
A wedding day photography list is a list of the most important moments you want photographed at your wedding. By giving your photographer a list of your must have photos, he or she will know what special moments to prioritize capturing.
In order to help give you an idea of all the details and emotions you will want your photographer to catch, we have come up with a list of what we believe are special moments never to be forgotten. You won't regret making a list of your favorites!
Getting ready with Mom 
Your dress and shoes before you put them on 
Your invitations
First look with Dad 
And a first look with your groom 
Your rings before you exchange your vows 
Your wedding favors 
The groom's outfit
The groom and his groomsmen 
The bride and her bridesmaids 
The groom with the ring bearer or ring bearers 
The bride and the flower girl 
The little ones together 
And one of all the bridal party together
A  portrait of the bride in her dress 
The bride's veil 
Hair and makeup details
The bride's bouquet 
The ceremony space
Detail shots of the ceremony decor 
The bridesmaids waiting for the bride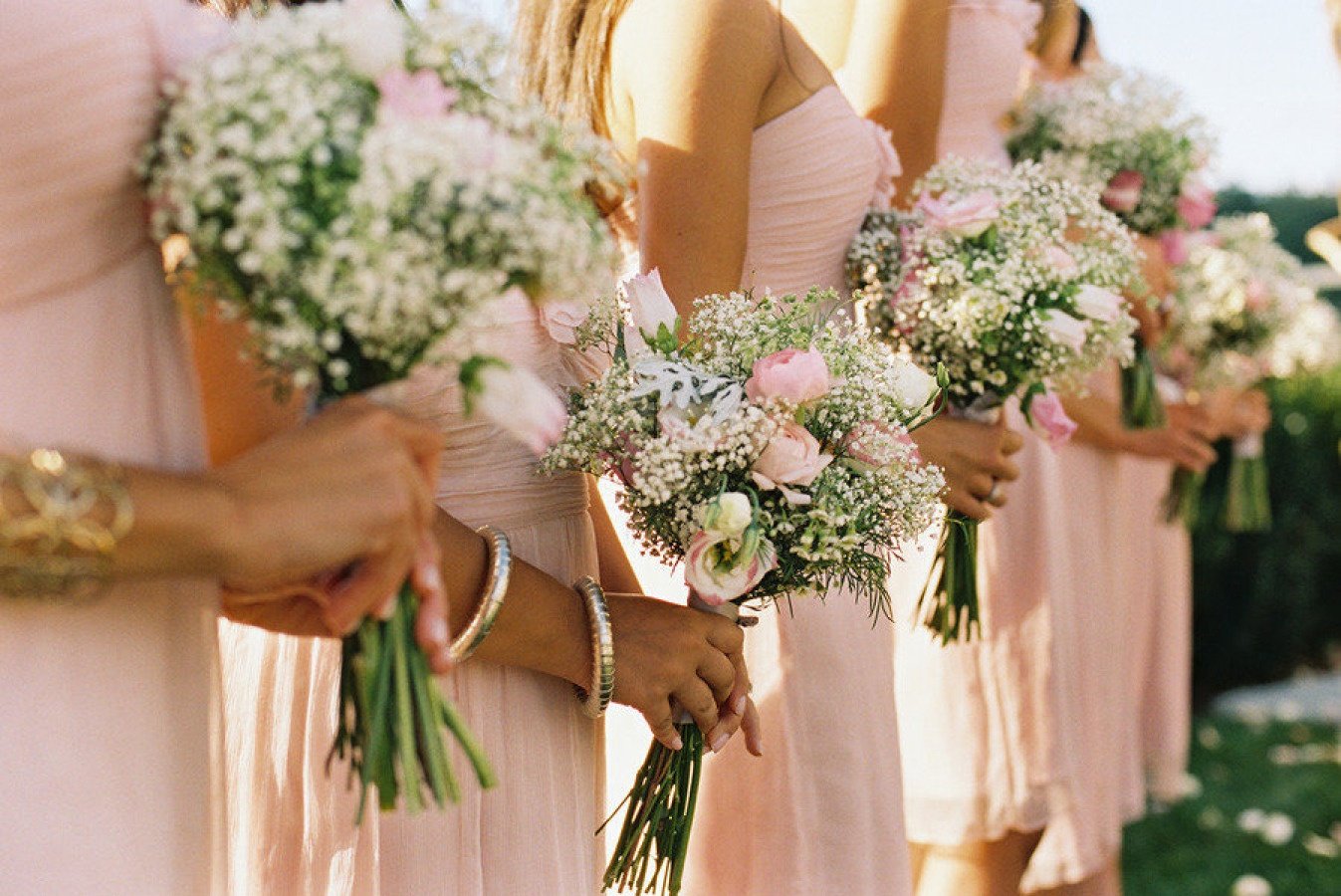 The bride making her entrance at the ceremony 
The groom's reaction to his bride walking down the aisle 
Your first kiss as newlyweds 
Your parent's reactions at the ceremony 
The "we did it!" shot 
Fun outfit detail shots together 
Family photos – don't forget parents, grandparents, siblings, aunts, uncles, and cousins! 
Advanced thank yous 
The place cards 
The table settings 
The guest book station 
The wedding speeches 
The wedding cake 
Your sweetheart table 
 Your first dance as husband and wife 
The groom's first dance with Mom 
The bride's first dance with Dad 
 Your exit
And your getaway
Are there any other shots you can think of that should make the list? Did you discover an idea you hadn't thought of before? Please feel free to let us know with a comment!