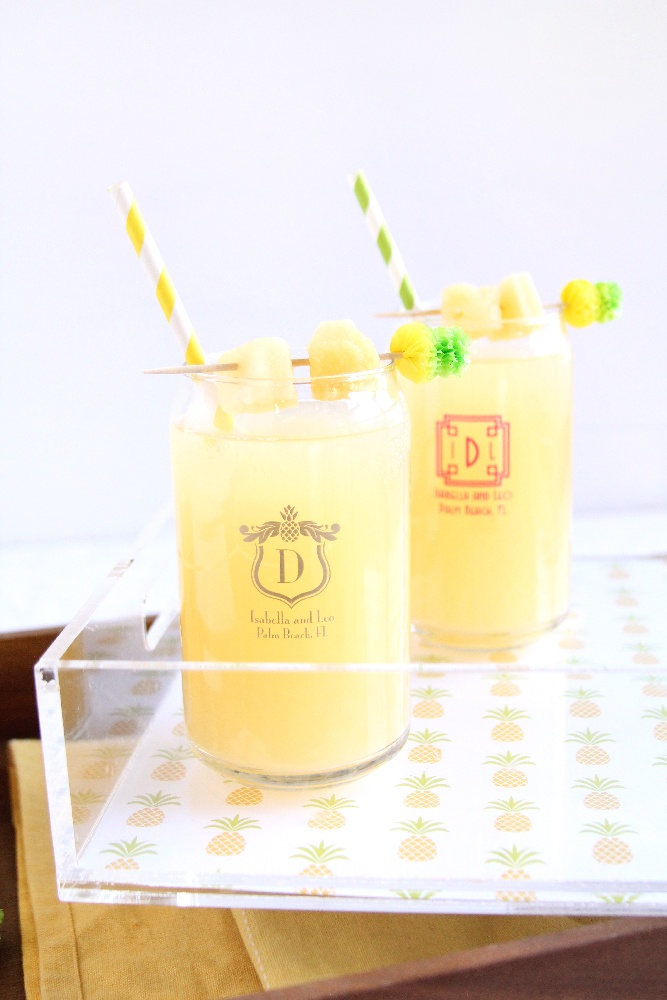 We've been so excited for all the new products that are a part of our new modern tropical wedding collection—especially our personalized wedding can glass complete with a pineapple monogram! These new glasses are so unique and we figured they needed a sweet, tropical beverage to go inside, such as sparkling pineapple lemonade. These mocktails are so easy to make and are  downright delicious! Take a look at the recipe below and don't forget to check out all of our modern tropical products to go along with it. You can also take a sneak peek at our inspirational lookbook at the bottom of this post. Enjoy!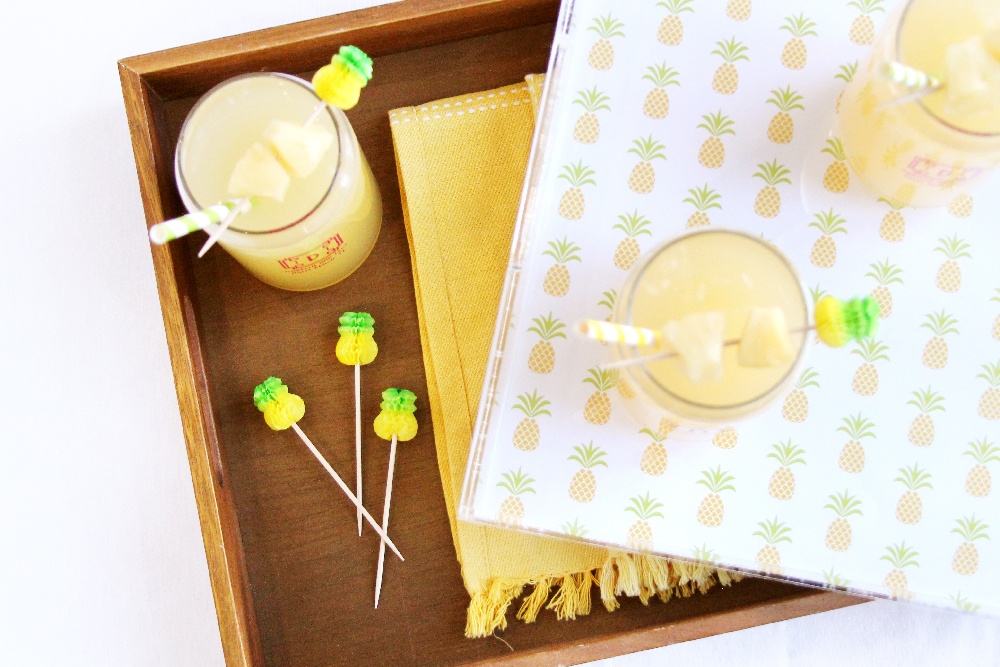 Ingredients:
1-quart lemonade
1-quart pineapple juice
1/2 quart sparkling white grape juice
Simply mix all ingredients together in a pitcher. Chill with ice, add in a colorful straw, and enjoy! (Psst serving these mocktails on a pineapple patterned tray makes this idea even more fun). Now here's your sneak peak at our new modern tropical collection!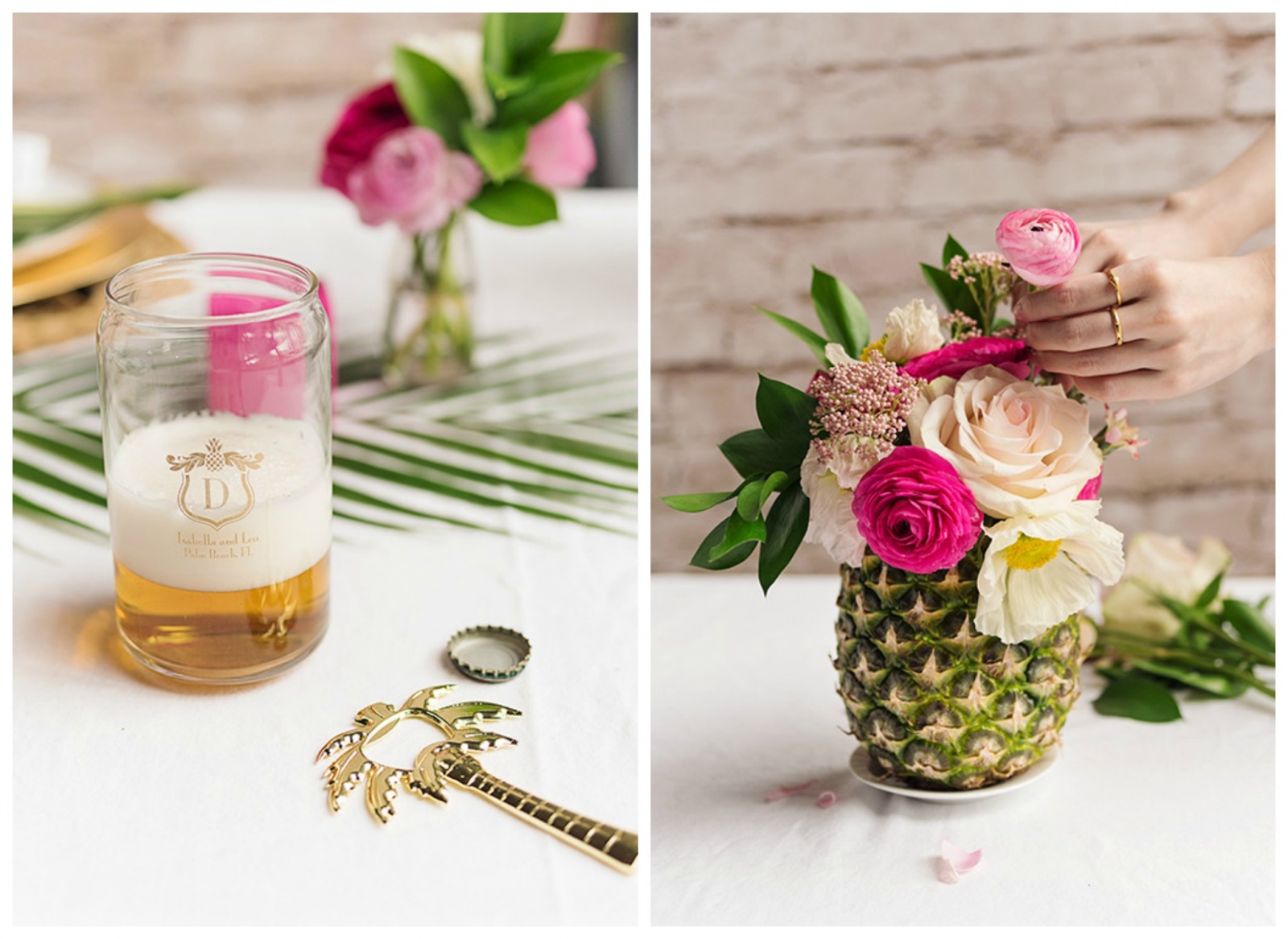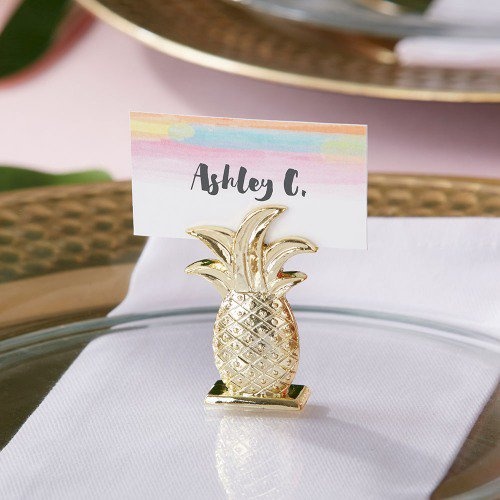 Do you plan on having a tropical themed wedding? What do you think of this new collection and the yummy mocktail? We love hearing from our readers, so please feel free to leave a comment below!