When it comes to giving holiday favors, we instantly think of Christmas cookies. And while handing out pre-made cookies is fun, we also love the idea of giving the gift of baking. There's something satisfying about making something with your own two hands, and with this creative cookie mix favor, both you and the gift recipient will enjoy a little DIY this holiday season. Check out all the details of this gift idea below.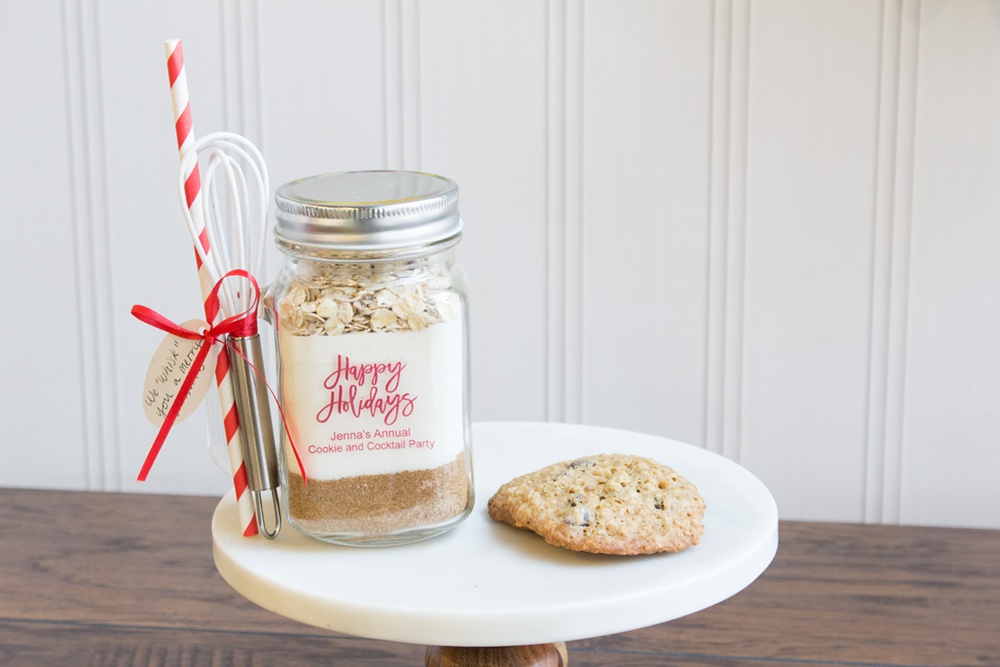 Here's what you'll need: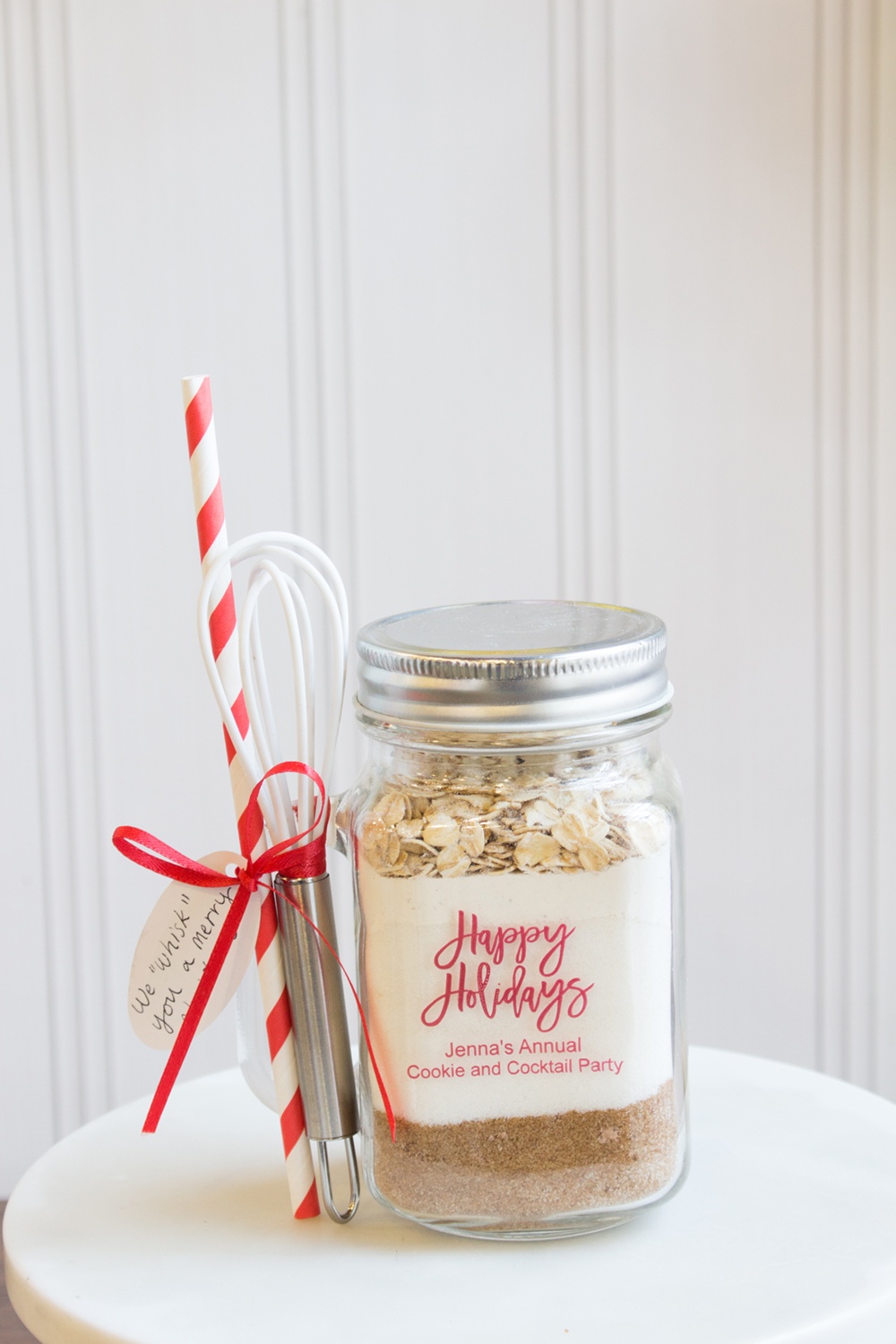 Directions: 
Fill mason jar mug with cookie ingredients (include as much as you can, but don't worry about including perishable items such as butter or eggs)
Securely screw on lid
Include a tag if desired. (We love the pun "We whisk you a Merry Christmas!"
Don't forget a card with baking instructions for the cookies you choose, plus any extra items they may need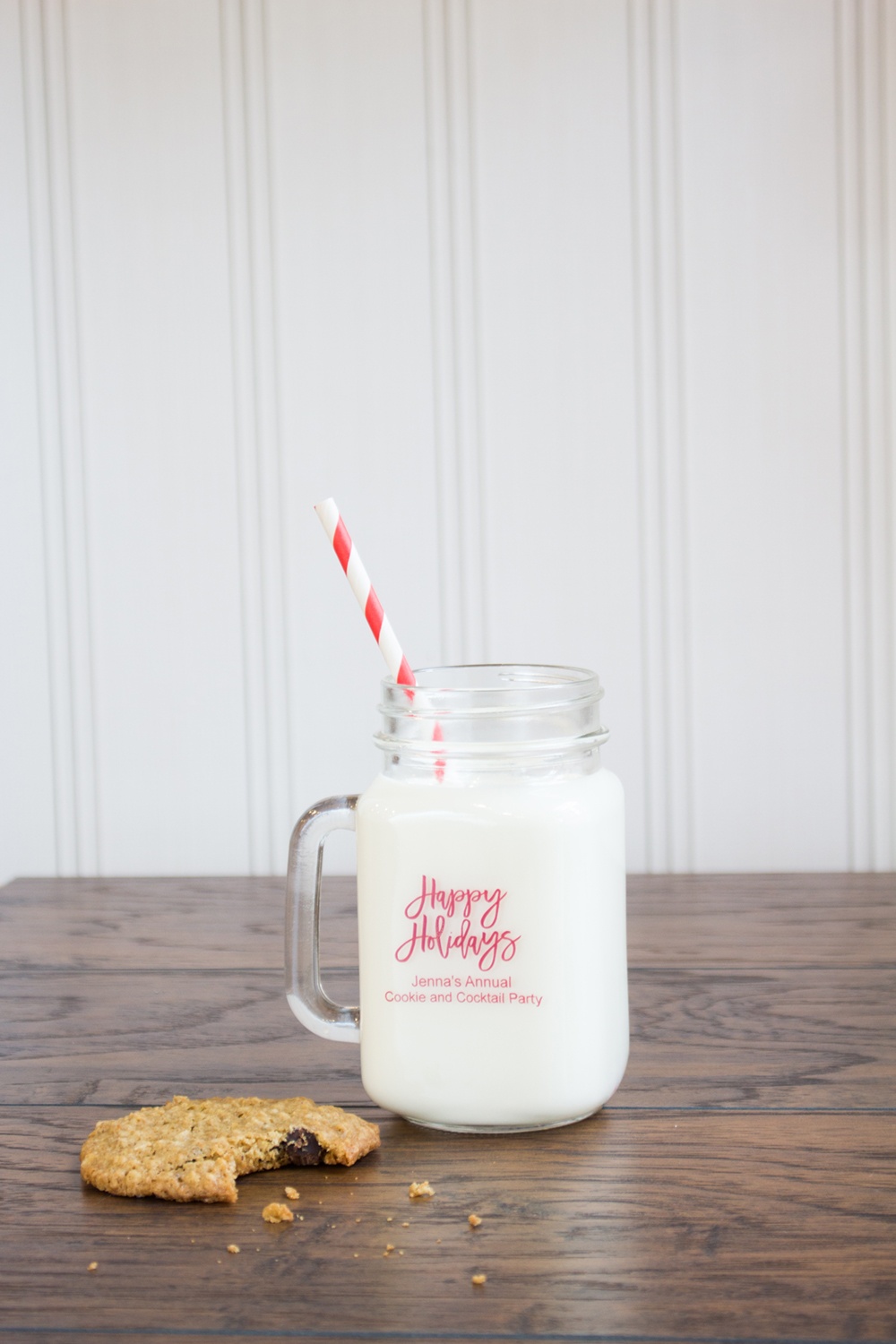 It's as simple as that. Now your friends and family are ready to bake their own cookies and have a personalized mug of milk to go along with them.
Shop This Post: