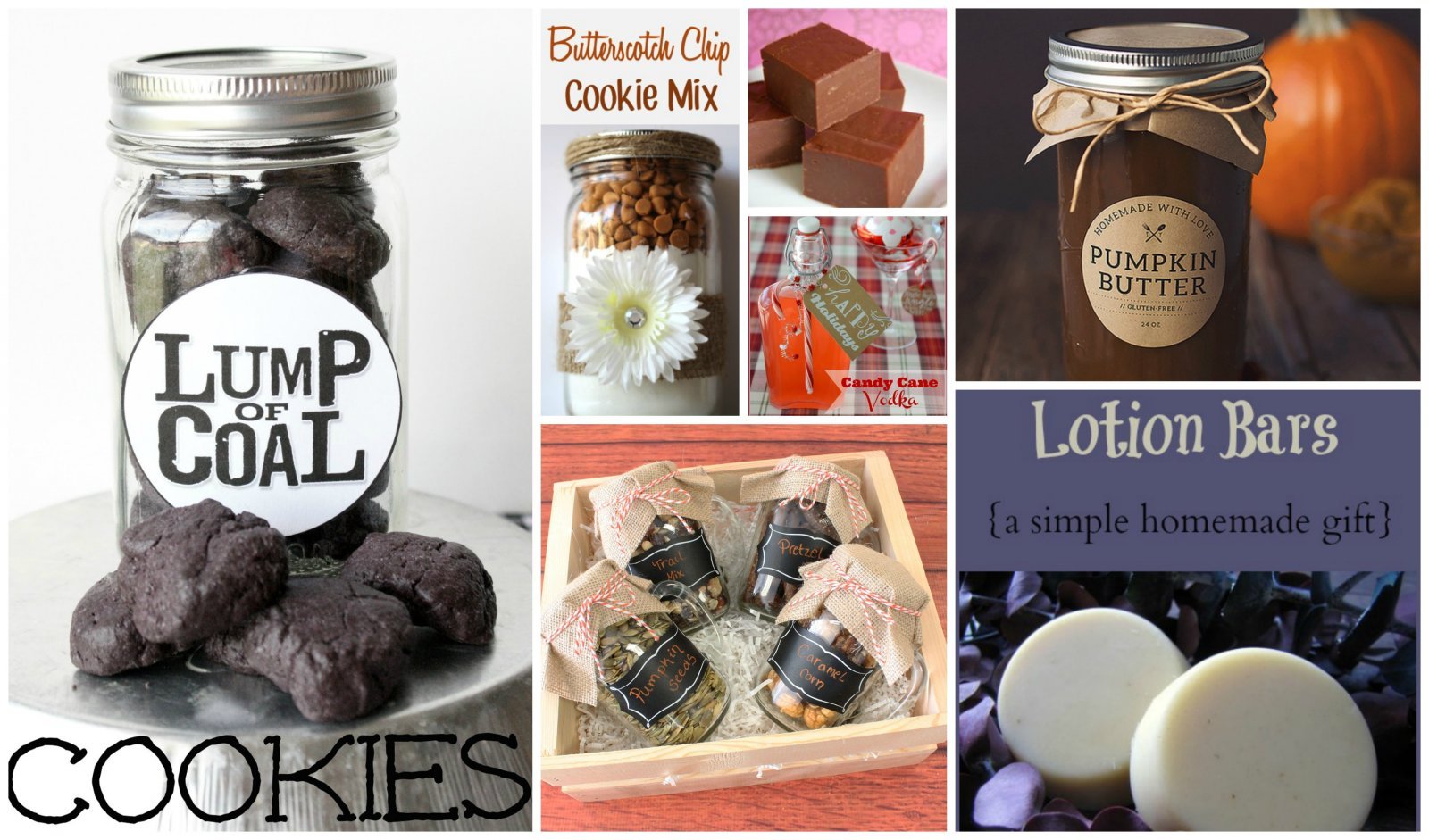 Ok, so it's not a popularity contest or anything, but it's pretty clear you will be the most popular office mate when you come baring homemade treats like these! This holiday, get in the spirit and hand out tasty holiday gifts for office mates. These delights are prettily packaged, economical, delicious, and extremely festive.
Start with these recipes below to get started. Just add jars, ribbons, and labels to finish the look. You'll be promoted to most popular in no time!
Lump of Coal Cookies
This homemade treat is PERFECT for a coworker that's been a bit naughty this year!
Homemade Fudge
Not only is this a crowd-pleaser, it's easy to make. Simply wrap with cellophane and tie-off with a pretty bow.
Pumpkin Butter
This recipe gives you a great excuse to use up any leftover pumpkin.
Homemade Lotion Bars
While technically not an edible treat… this homemade item is still a great office holiday gift for coworkers.  Try adding peppermint or pine essential oil for a seasonal spin.
Cookie Mix In A Jar
Super simple to compile and super simple to use. Your coworkers will love receiving these individually packaged mason jar mixes.
Seasoned Pumpkin Seeds
This homemade set was originally an idea for a fantastic hostess gift, but it works equally well as a holiday office gift!
Peppermint Infused Vodka
If Christmas sponsored vodka, this is what it would taste like. Perfect for a relaxed work environment!