We love weddings, especially when it involves one of our very own. In this case however, it involves TWO of our very own.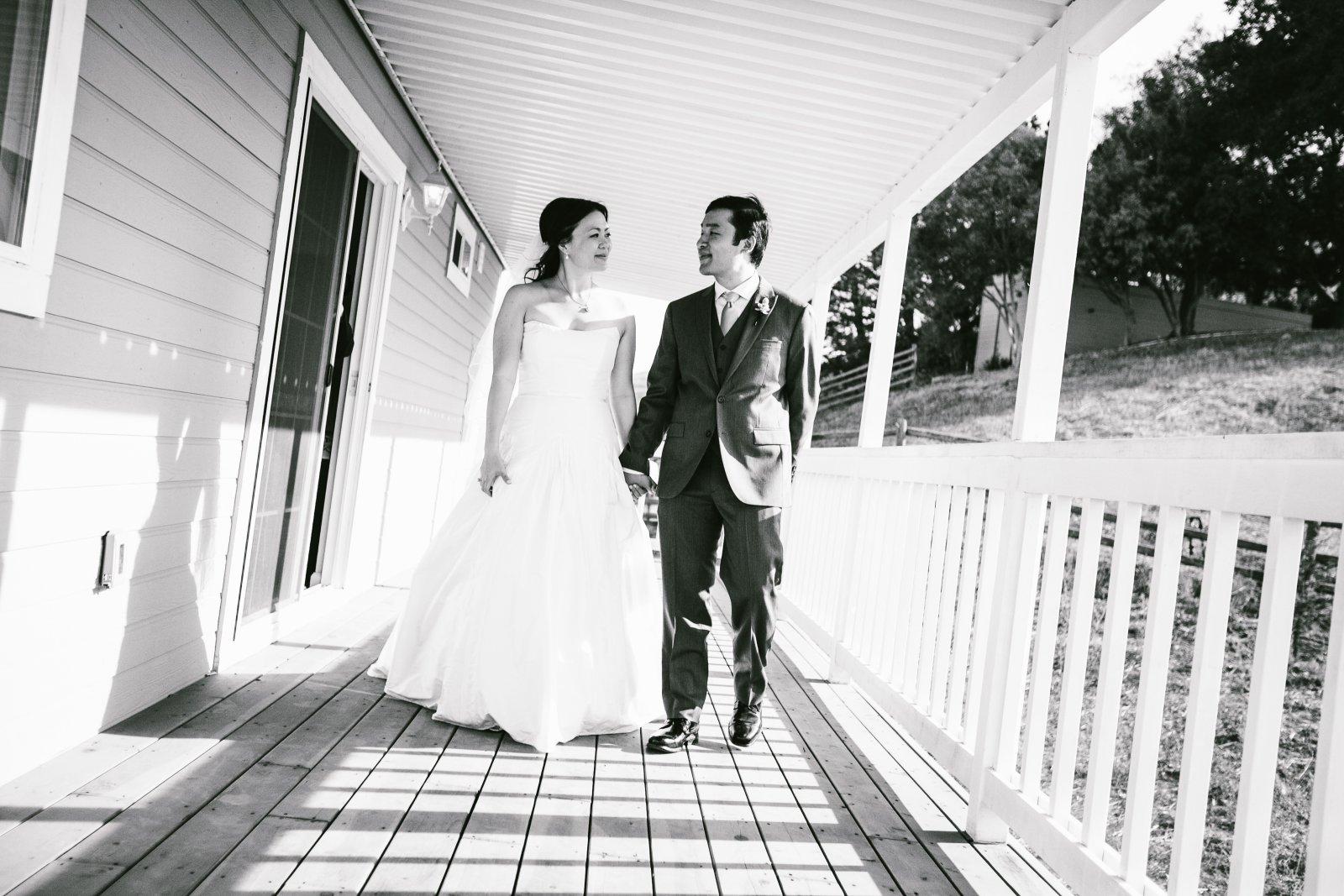 Meet our Beau-coup teammates, Winnie and Huy. Their modern fairy tale begins with a story as old as time – boy meets girl at work, boy asks for girl's heart, girl promises to love him forever.
Join us now as they share their best day ever.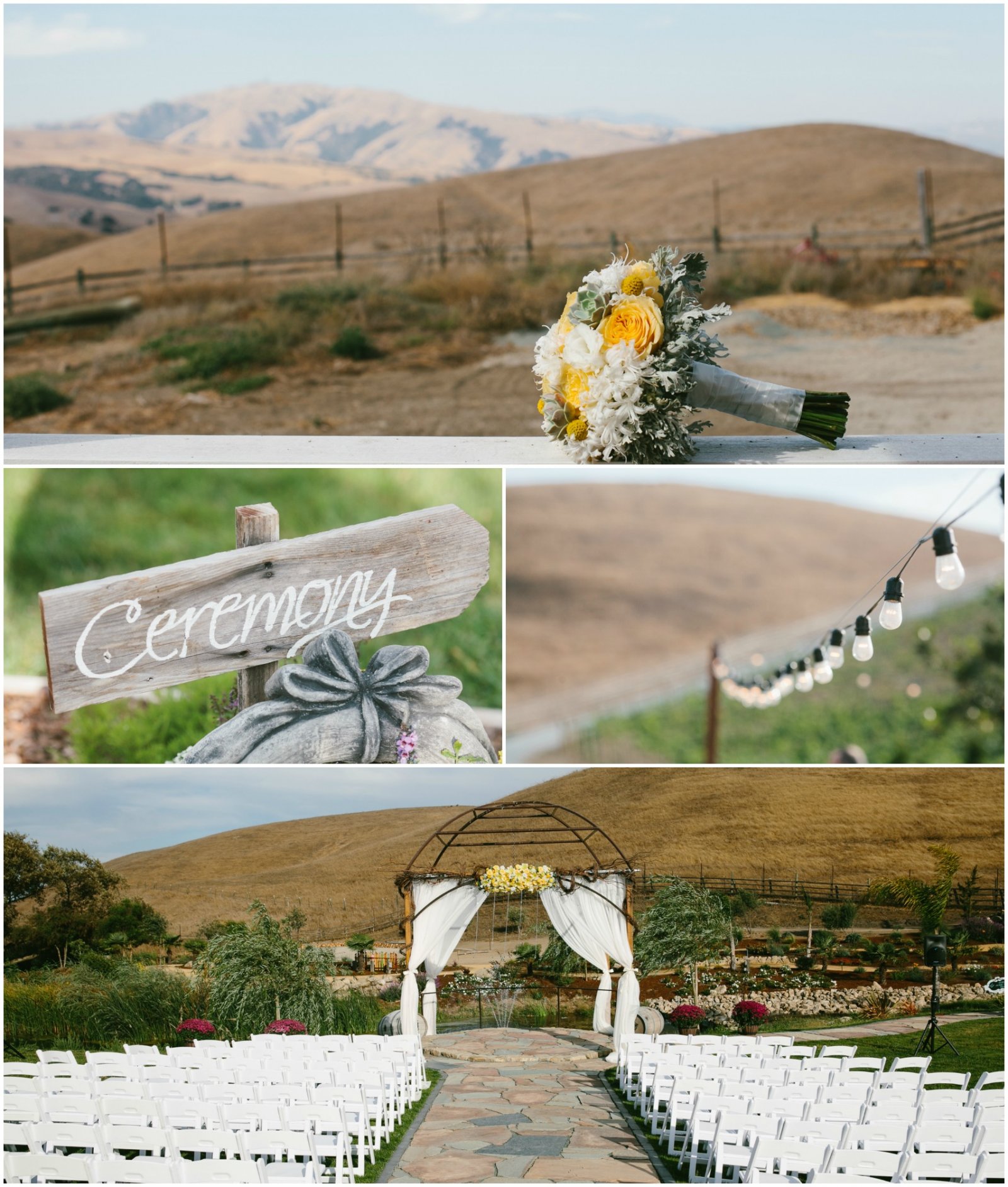 The ceremony and reception was held at the beautiful Nella Terra Cellars in Sunol California. It was a gorgeous day filled with sunshine and joy. Rolling hills adorn the background while ethereal white linens delicately drape the wooden altar. A yellow floral arrangement and a grand crystal chandelier act as a perfectly rustic-glam focal point.
From the bride: "We loved that the venue was nestled between rolling hills, like an oasis in the desert. Each time we visited, on the road up to the venue, we would see different animals – horses, cattle, peacocks – and it was so peaceful, like you were leaving your cares behind".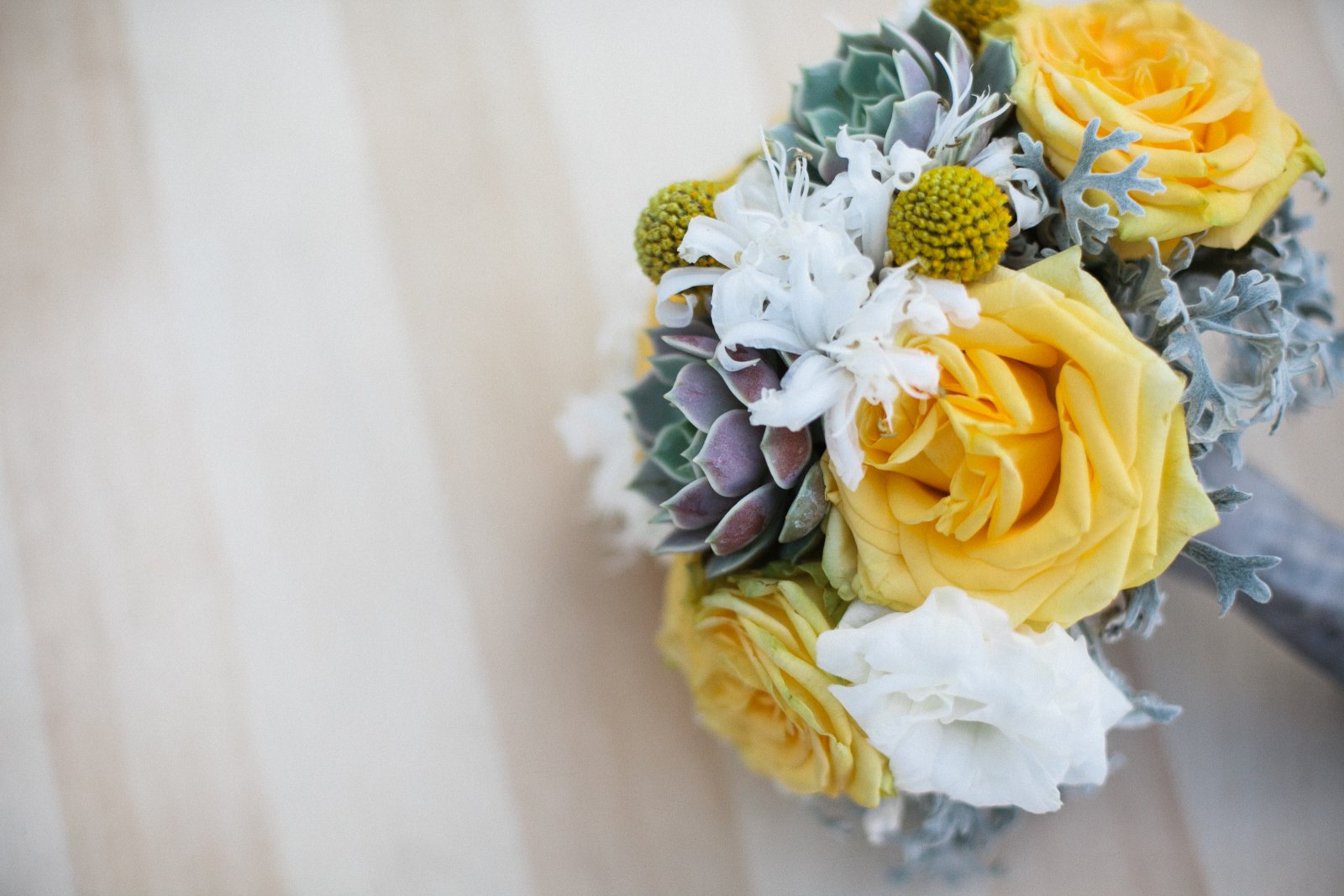 From the bride: "I've always liked yellow as an accent color–like an unexpected spot of sunshine; the location definitely inspired the addition of succulents in a lot of the floral arrangements, because California is so dry at this time of the year, an arid climate plant seemed appropriate".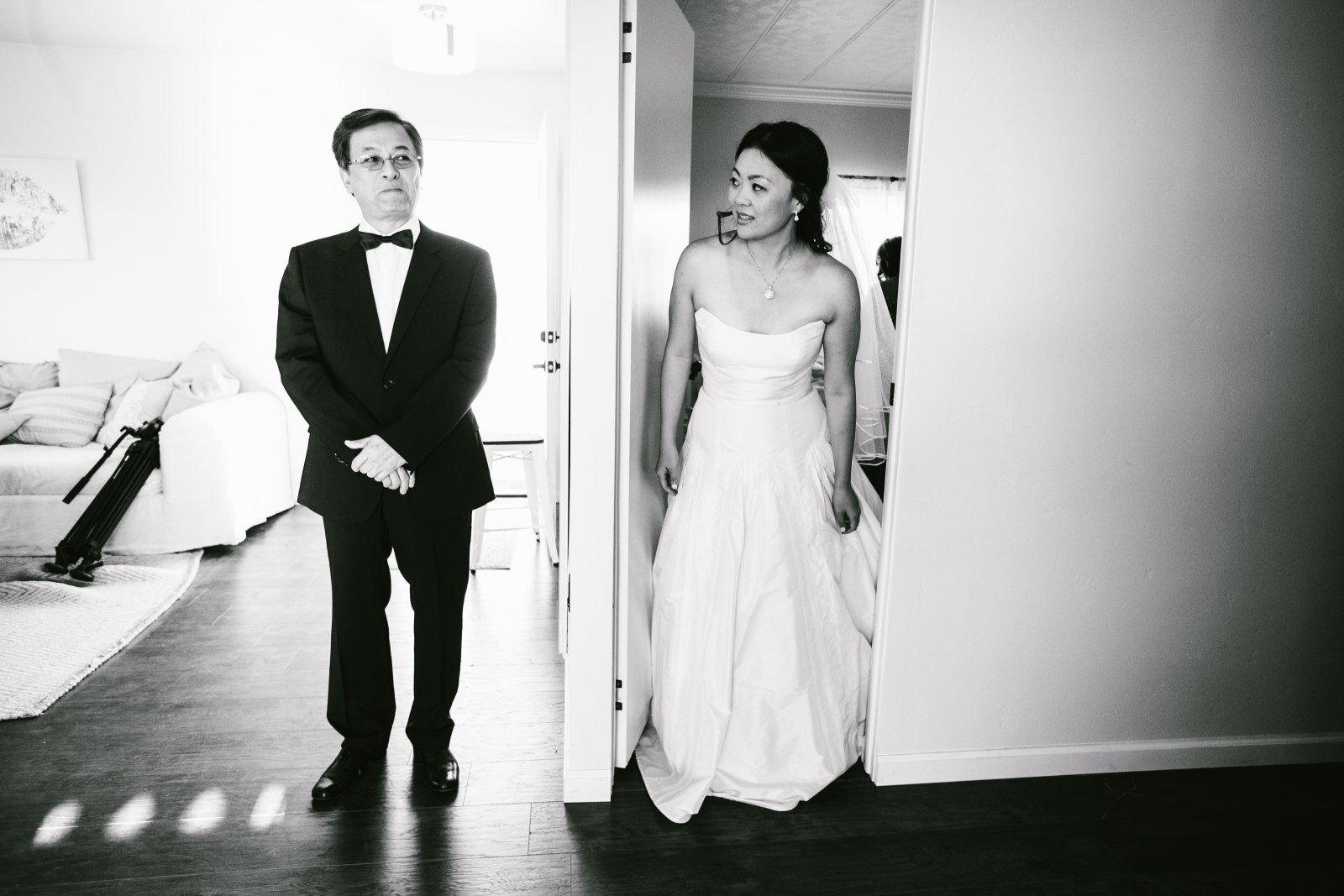 A sweet moment as the father of the bride anxiously waits to see his daughter in her dress for the very first time.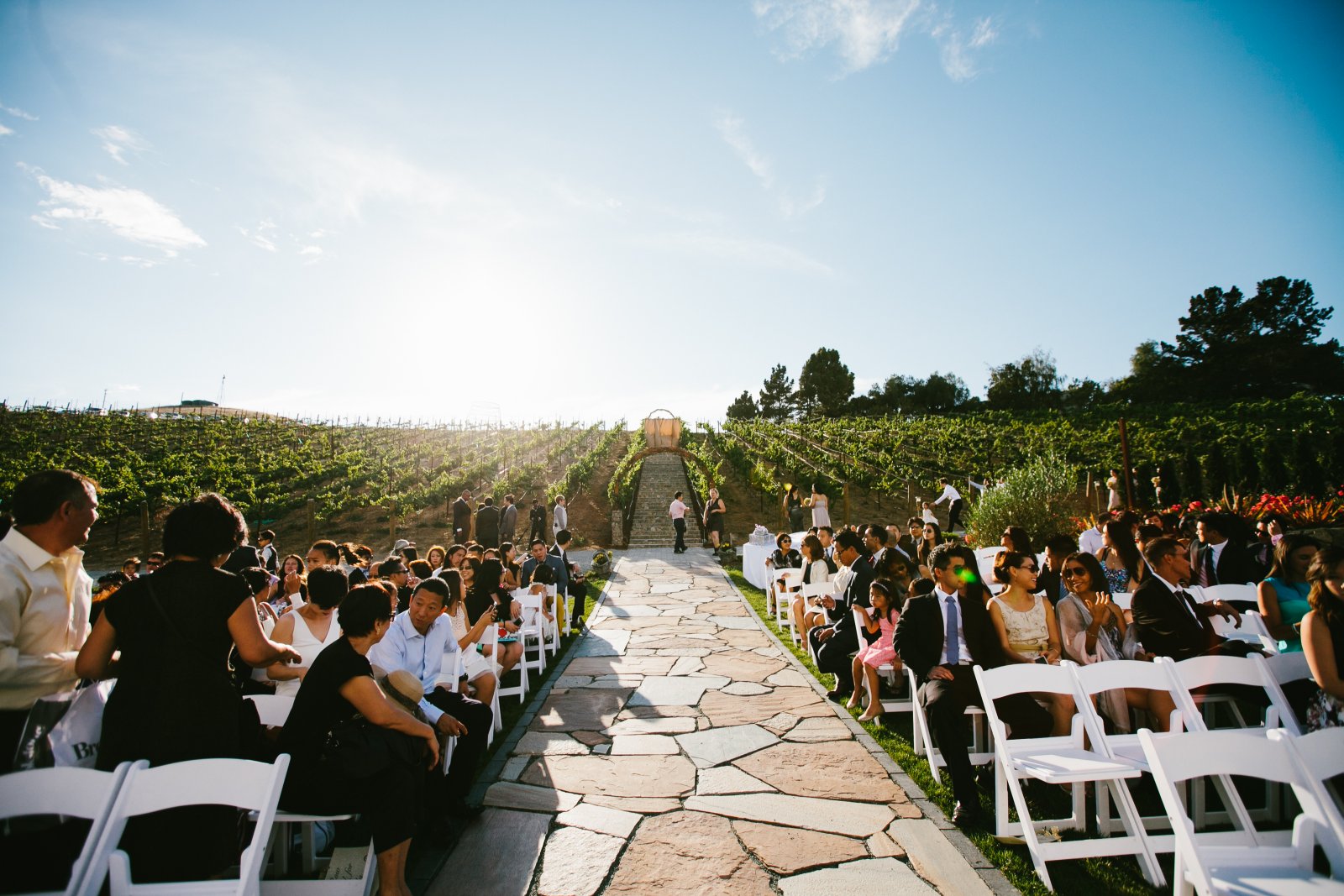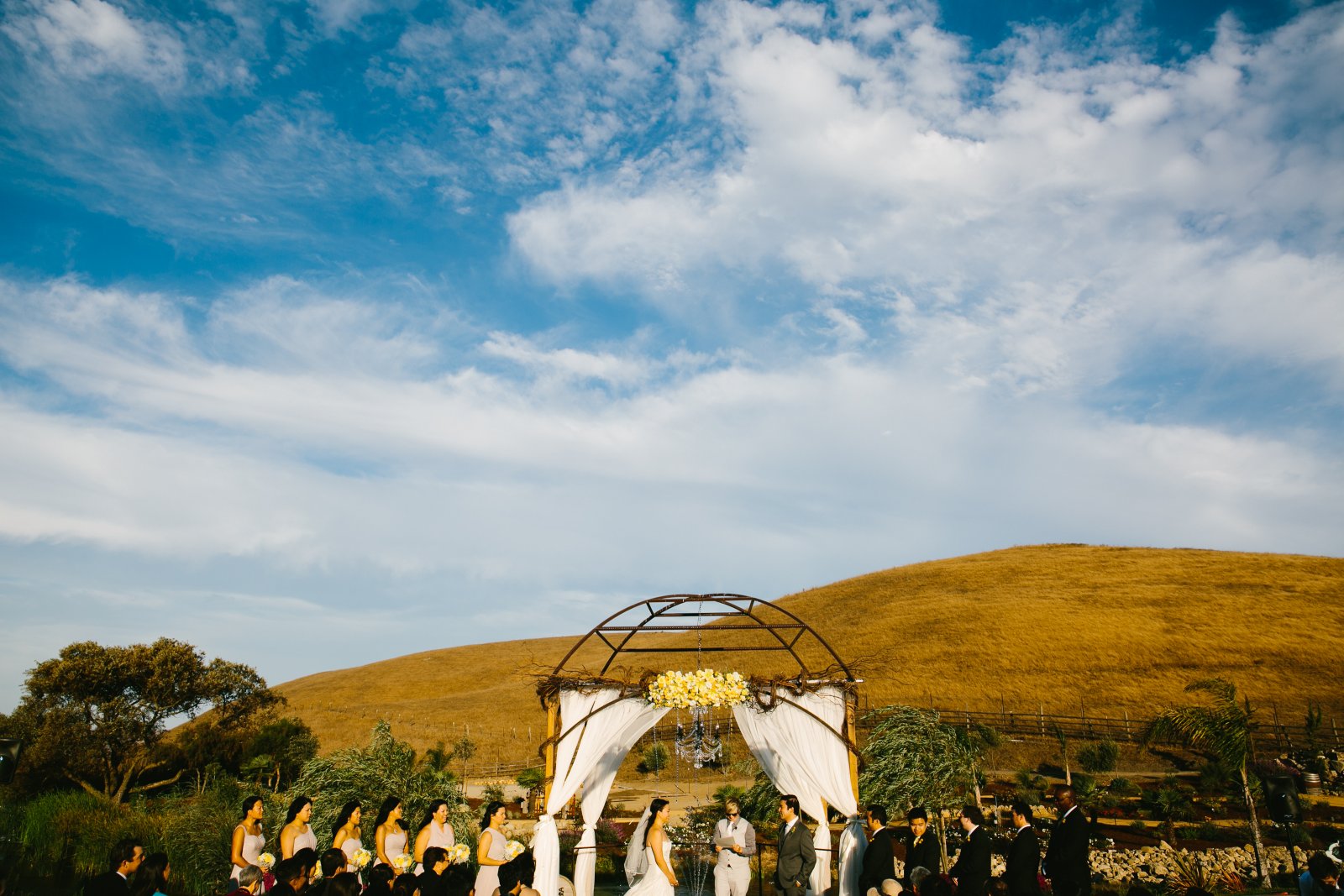 From the bride: "Huy and I agreed early on that the ceremony was the most important part for us–that we wanted to spend time writing our own vows, and have a customized ceremony delivered by someone dynamic so that the audience would walk away feeling inspired. Luckily, we found our officiant, Lauren, who did all that, and then some!"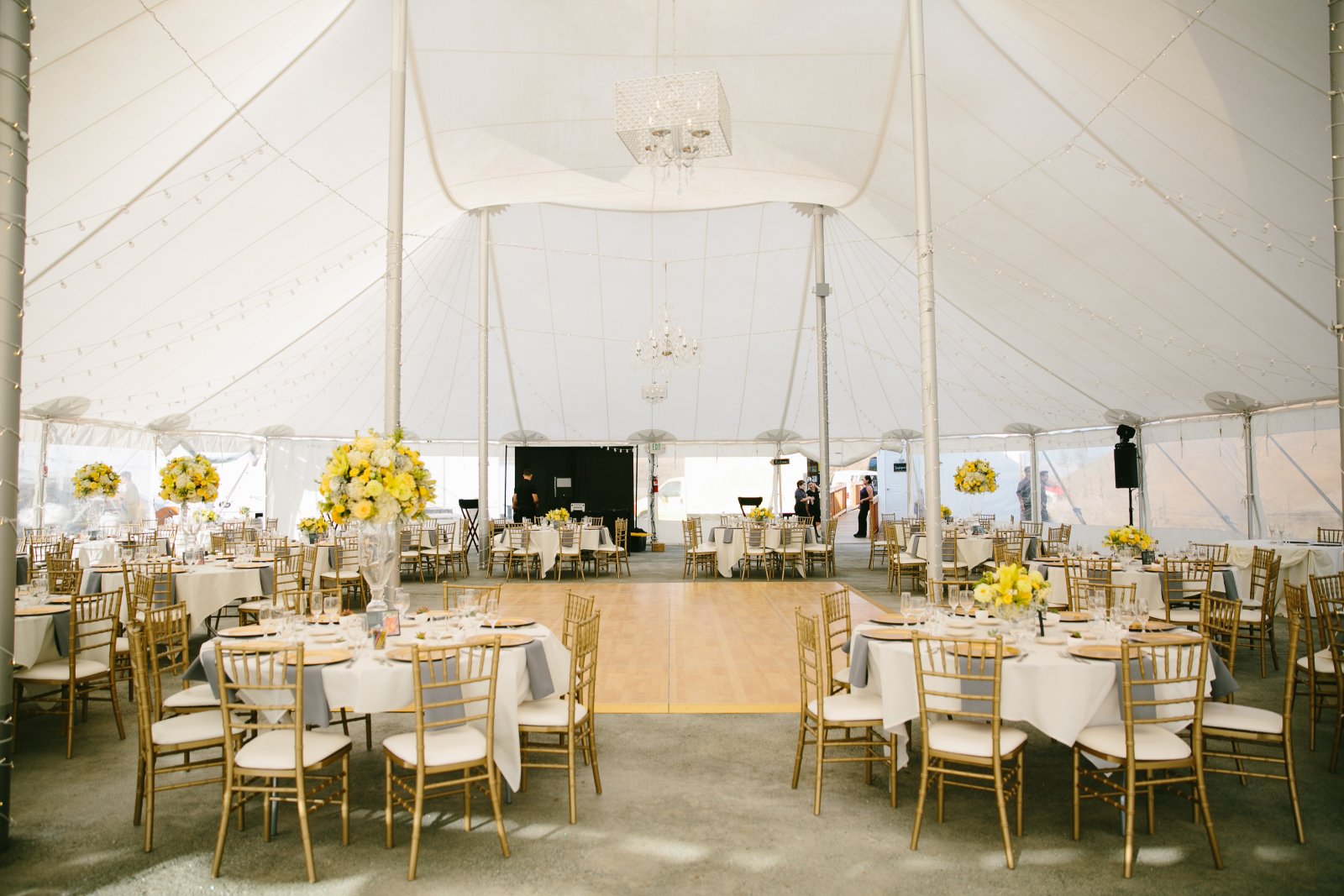 The reception was a visually seamless transition from the outdoor ceremony. Winnie and Huy successfully brought the rustic glam theme to the reception with the inclusion of natural elements like succulents and burlap, complimented with glam touches such as chandeliers and modern geometric planters.
From the bride: "While we were both involved in making the big decisions, when it came to the small details, you can definitely tell which of us was responsible for each. Huy got really into making the table numbers based on super hero comics, and he designed the graphics for our place cards. I was in charge of flowers and favors".
Additional Details
Event Date: September 13th, 2014
The Bride Wore: Anne Barge