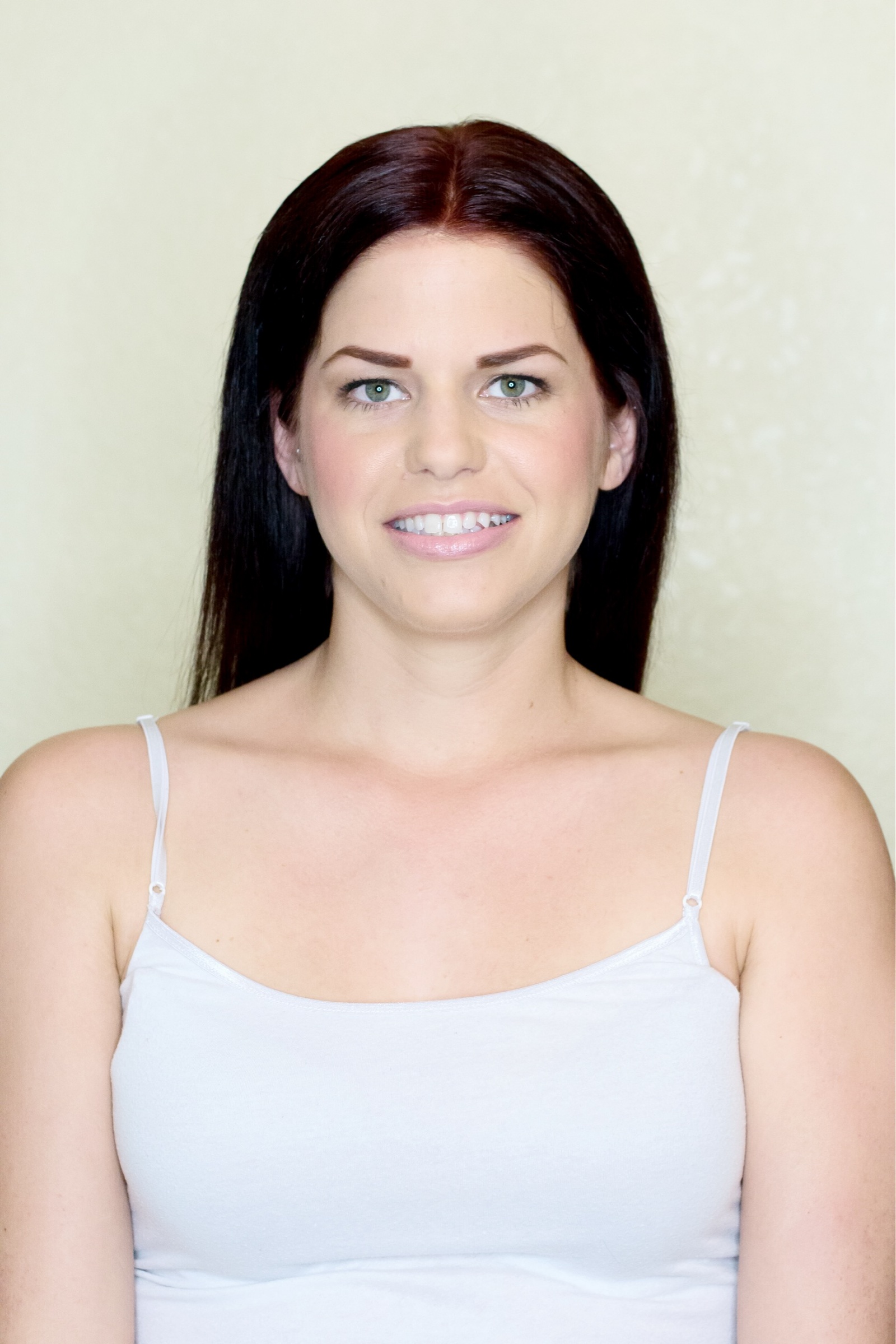 The "no-makeup" makeup look is an extremely hot movement that's taking over runways, weddings, and Hollywood. It's a makeup look that focuses on as natural looking results as possible and when done right, your features should look enhanced without a cakey overdone finish.
Today, with the help of professional makeup artist Karina Martin, we demonstrate how you too can achieve this pretty, natural, and easy to apply makeup look. With its light yet elegant finish, this makeup style works well for brides who normally wear minimum makeup, want more realistic looking photos, or are hosting outdoor and beach themed weddings.
Karina has been working in the beauty industry since 2009 and is a graduate of the Paul Mitchell School. She has learned from the best of the best and is highly experienced in the world of bridal makeup. Below she breaks down this look, step-by-step.
All About That Base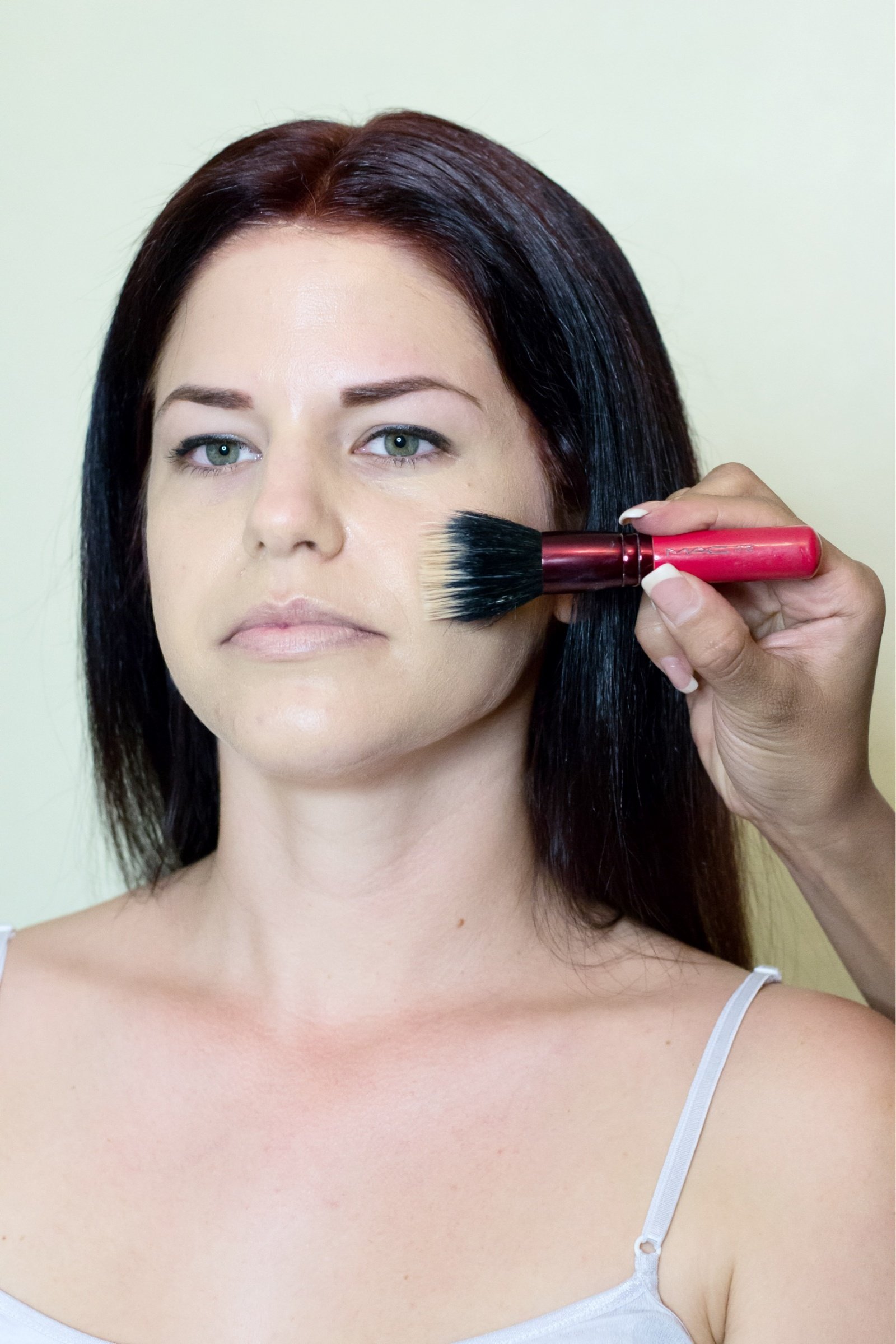 Karina: "The upcoming spring/summer months are the perfect time to trade in that bold winter look for a fresh-faced look. This can be easily achieved with these simple steps".
1) Start to by applying a tinted moisturizer, one of Karina's favorite is the Too Faced Beauty Balm. It's a light tinted moisturizer with SPF 20, provides an illuminating glow, and has buildable coverage (minus the "cakey look").
Dab a small amount around the t zone area and work it in with a duo fiber brush using circular motions. Doing this provides an air brushed finishing effect.
The Rush Of Blush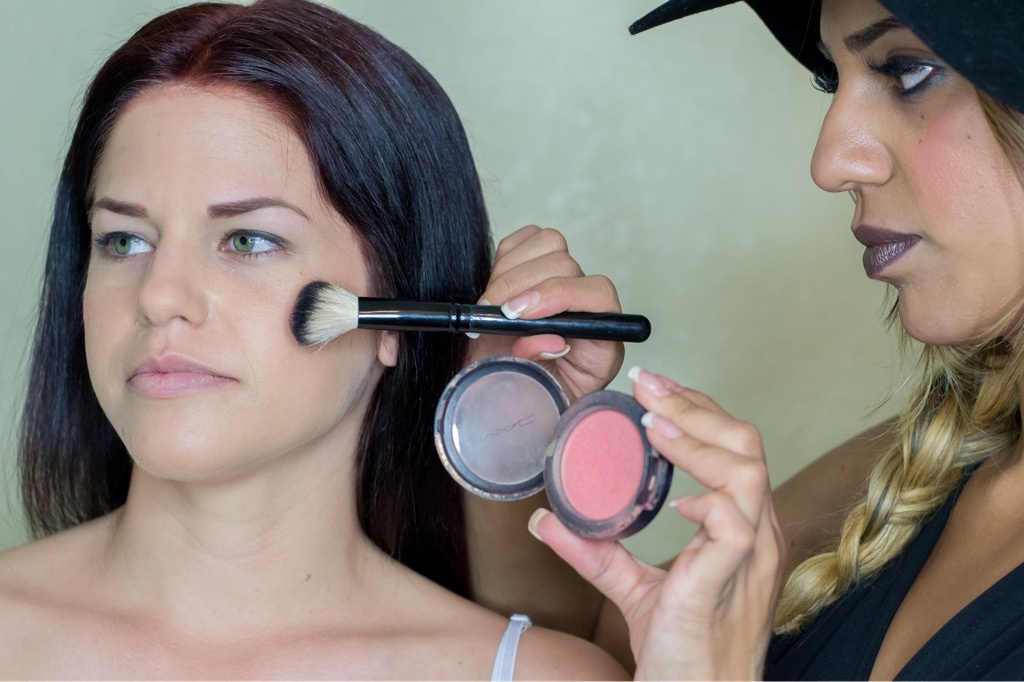 Karina: "A little goes a long way when it comes to blush so start off with a small amount and shake off excess powder. Slowly add more only if needed".
2) Karina recommends Style from MAC. It's a shimmery coral pink tone, perfect for spring. Using a blush brush, smile and apply the blush to the apple of the checks.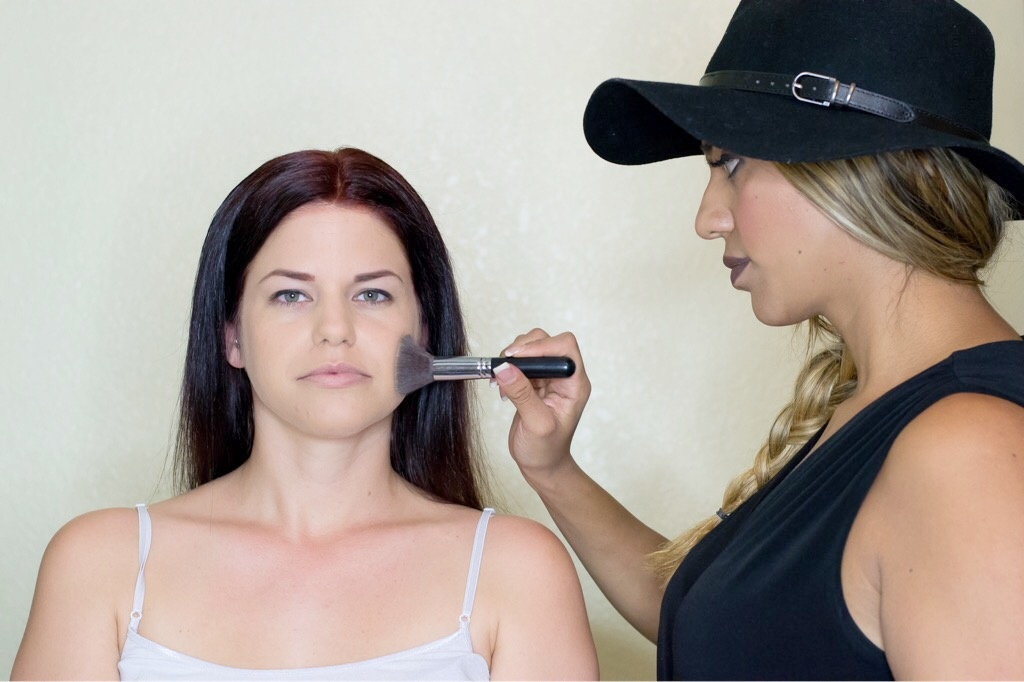 3) Using a medium sized fluffy round brush, blend the blush in an upward motion to set the look.
It's All In The Eyes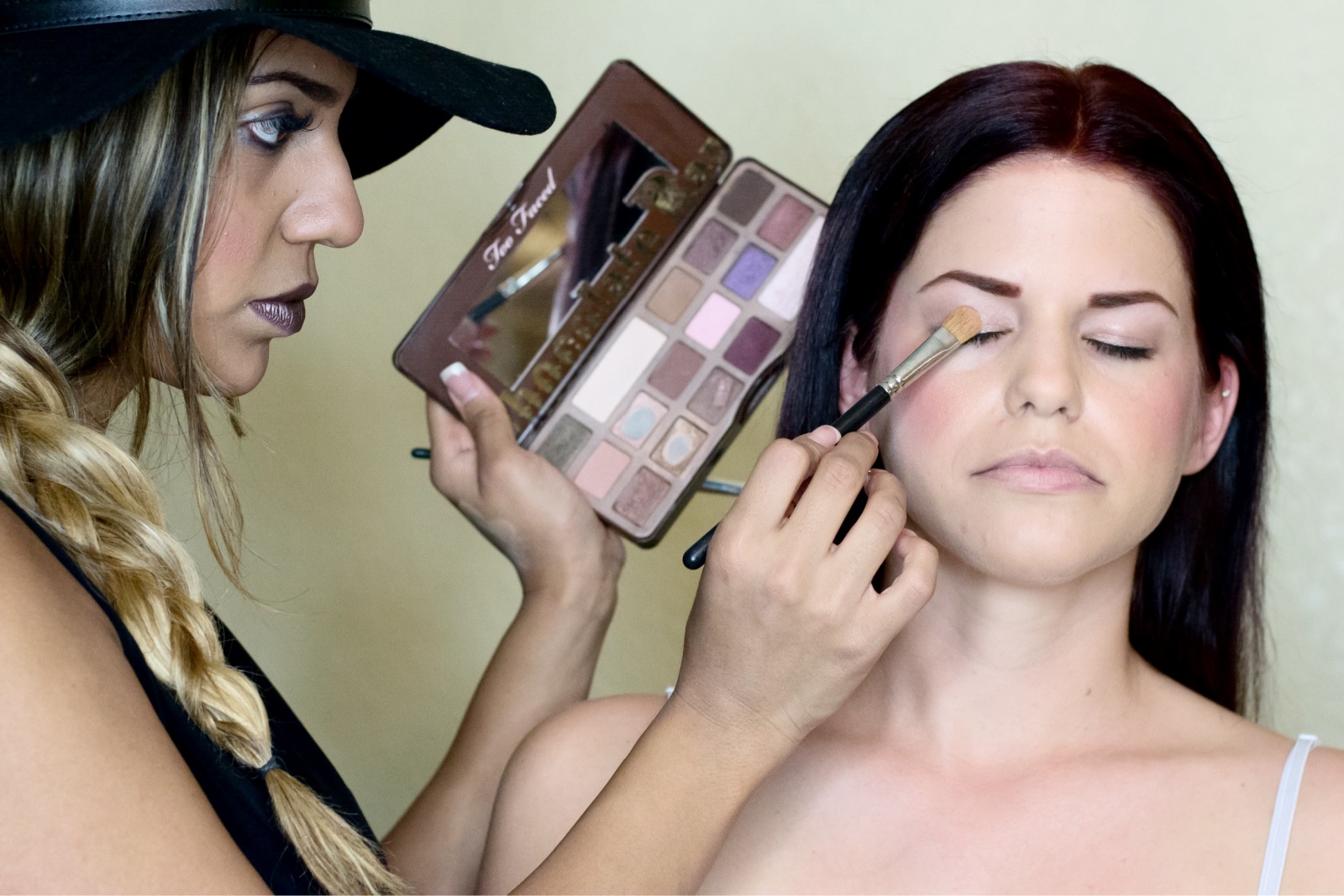 Karina: "A good neutral palette is Chocolate by Too Faced. It's filled with matte and shimmery neutral colors, perfect for accomplishing a natural daytime to glamorous night-out look".
4) Base Shadow: Start by using a flat brush to apply a neutral base color allover the lid, stopping right beneath the brow bone.
5) Accent Shadow: Using a soft brown shadow (note that the darker the color the more intense the look gets) with a small round fluffy brush (also known as a blending brush), apply this color in the crease of the brow bone. This is going to help define the shape of the eye.
Blend this color in by using circular motions throughout the crease, careful not to go any higher than the brow bone.
For smaller eyes Karina recommends applying a bit of a light shimmery shadow in the inner corners of the eye to help give the appearance of larger eyes.
6) Eyeliner: If going for a more subtle look, line the eyes with a brown colored liner and smudge outwards to erase visible hard lines. Karina's favorite is Dip down from Mac. It's a gel like consistency that is waterproof and can also be used to fill in the brows.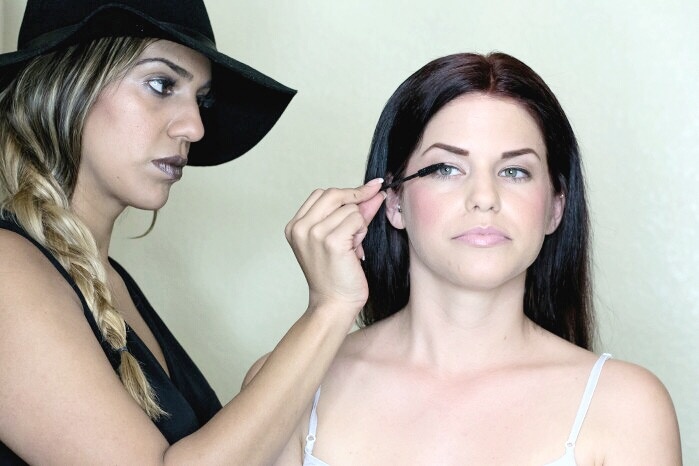 7) Lashes: Curl the lashes and then add a coat of mascara by looking downward and shimmying the wand through each lash. This technique will give the lashes a fuller look.
Give Good Lip Service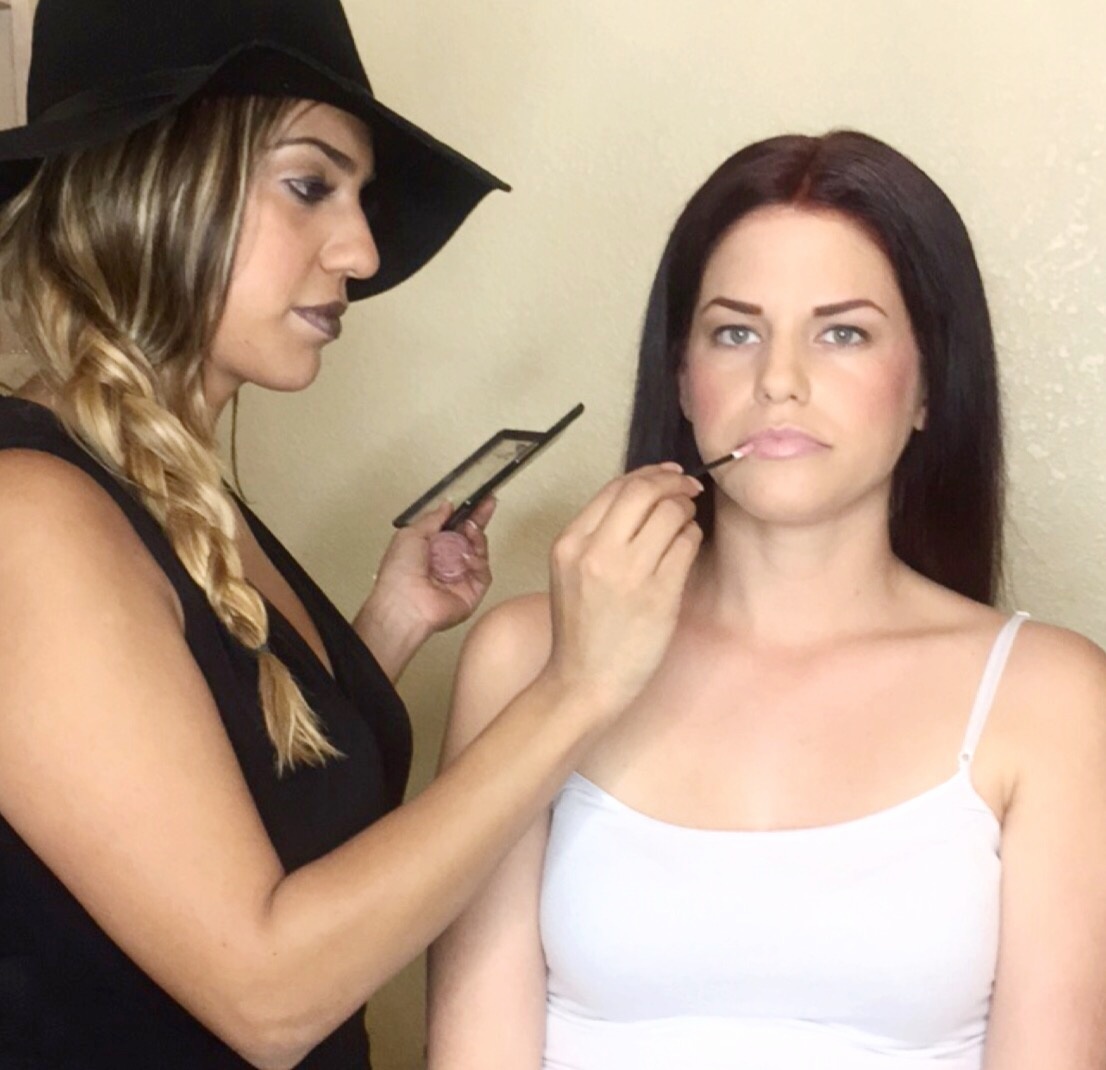 Karina: "I personally like to line the whole lip for a long lasting effect, finishing with some lip-gloss to give it a bit of shine".
8) Choose a subtle nude/pink color lip liner. Start by tracing the lip line and then moving inwards to fill in the rest. Finish with a slick of lip gloss.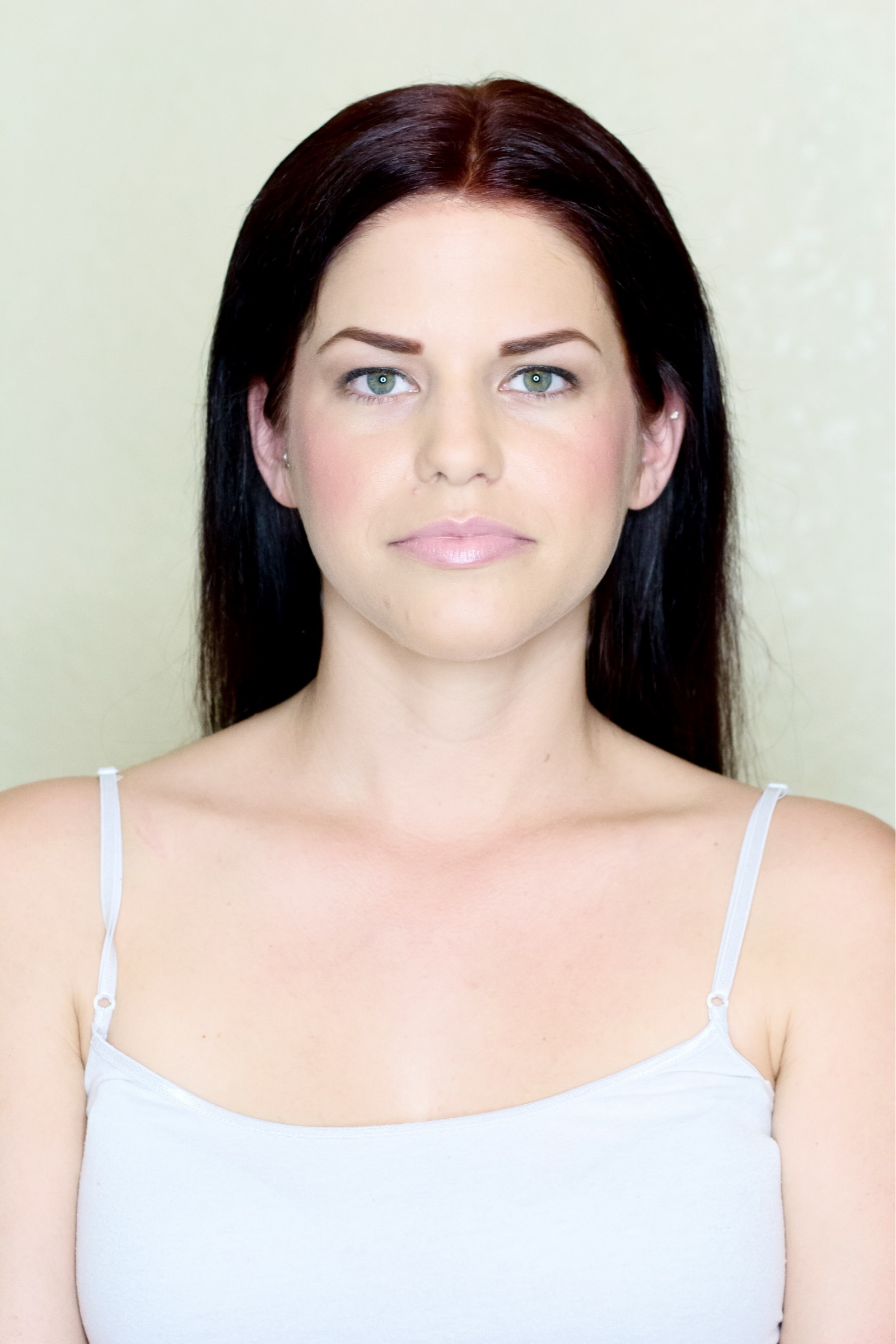 With just a few simple steps, you too can easily create this natural "no-makeup" makeup look.
When rocking this look, you feel like you, just enhanced! So give it a go at your upcoming bridal shower, wedding… whenever for a look that will stand the test of time.
Additional Information:
Makeup Artist: Karina Martin
For makeup inquiries, visit: www.karinamartin.com