We believe that there's a perfect wedding favor box for every couple out there. No matter what the inspiration may be for your wedding—vintage, boho, glamorous or any other theme —we have so many pretty packaging options and we are so excited to share some of our favorites with you! We even went ahead and paired our favorite packages with complementary treats. Keep scrolling to see detailed shots of each along with links for each of these unique favor boxes.
We hope we've helped inspire you in choosing the perfect favor box and pairing for your wedding! Now, don't forget  to keep our helpful infographic on hand when deciding what favor box and pairing you'd like to use.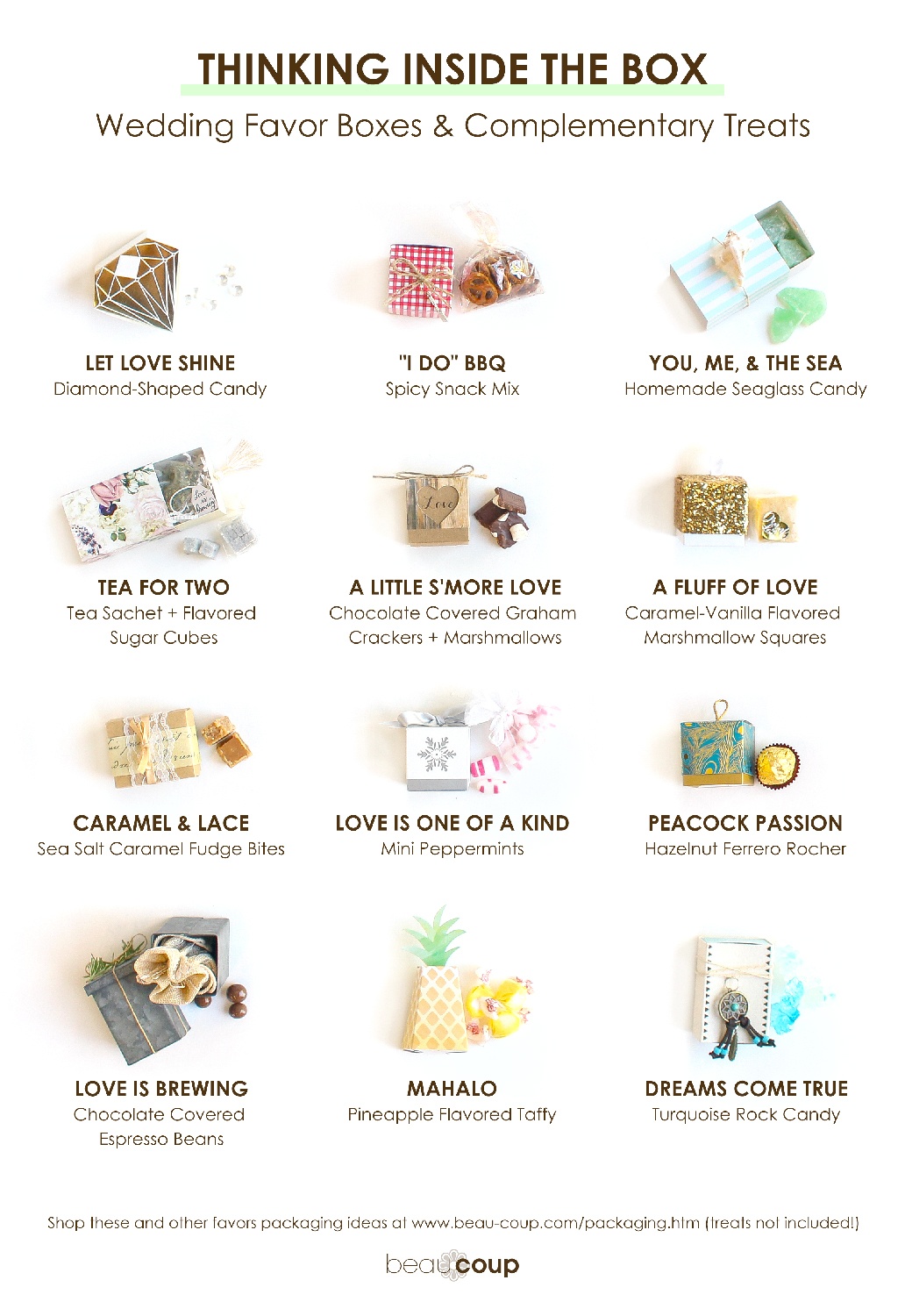 What do you think about these pairings? Which favor box would you use for your upcoming wedding? We love to hear from our readers so please feel free to leave a comment below! And don't forget to check out more of our unique wedding favor boxes and the rest of our packaging.