As we prepare for summer, we can't help but get excited about warm weather, bright colors, and fruity drinks. We've been a bit obsessed with citrus lately, and to satisfy our fruity cravings, we decided to design a citrus inspired bar cart!  Whether you're craving mimosas, blood orange margaritas, or citrus sangria, this lush-looking bar cart is actually really simple to pull off. Let us help you get inspired to create your own.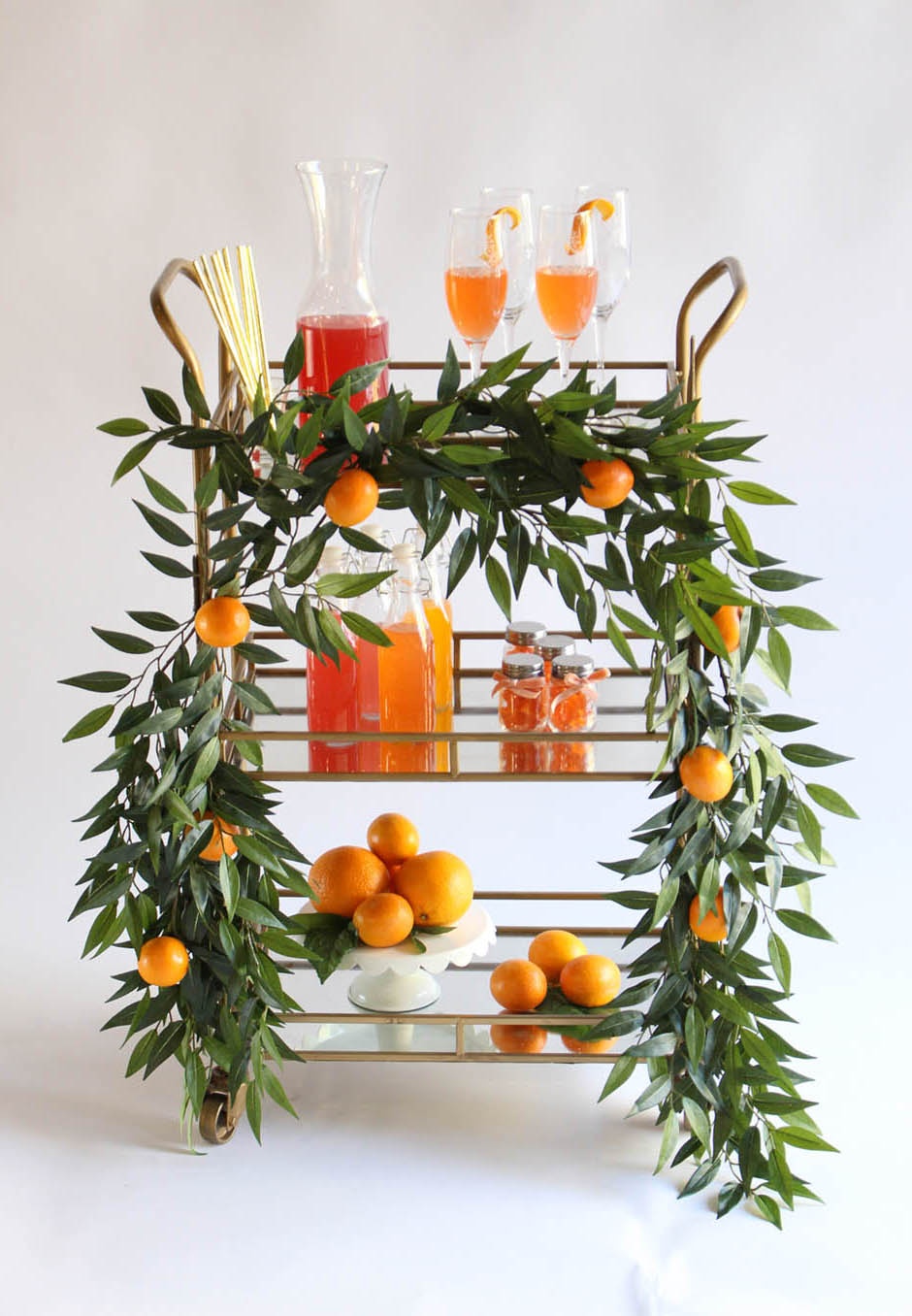 For the garland, we decided to get crafty in order to get the exact look we wanted. All it took was a few simple items! We headed to our local craft store where we picked up faux greenery (six pieces) and paddle wire. Then we headed to the market where we grabbed naval oranges and blood oranges. (We ended up using eight small blood oranges on our garland.)  Once we had all our materials, we simply tied our faux greenery to one side of the bar cart using paddle wire. (Make sure you have wire cutters to cut your desired length of wire.) Once all the greenery was attached, we pierced a piece of wire through each blood orange. The wire popped right out of the other side! That made it easy to simply tie the blood oranges to the greenery.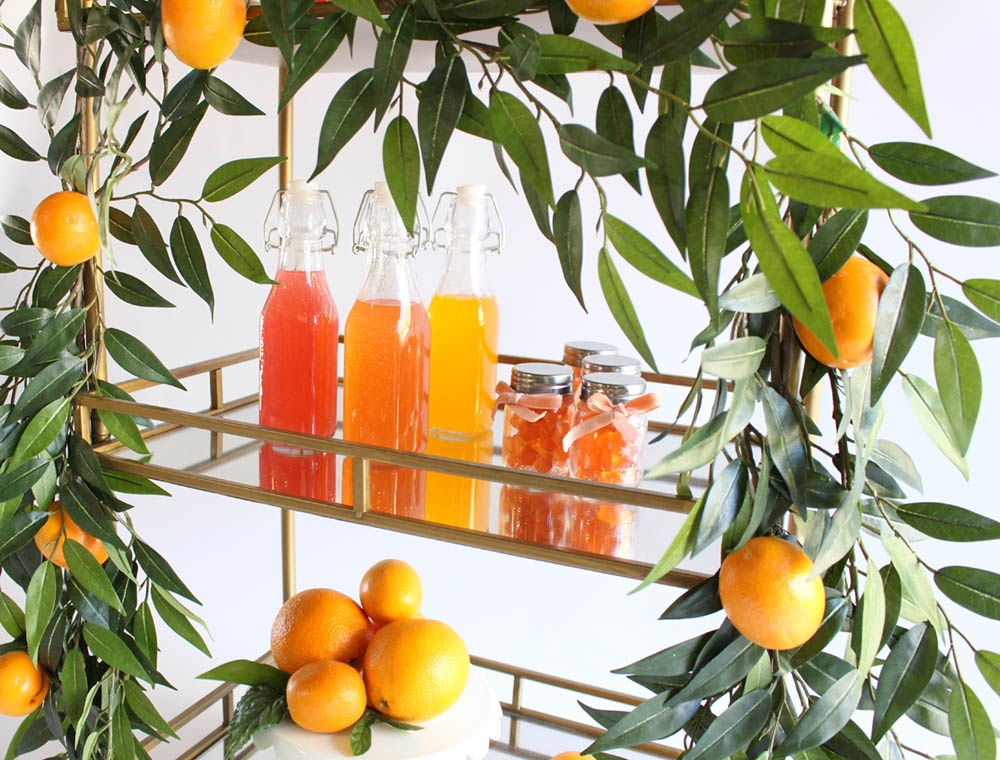 We ended up deciding to sip on citrus juices and spritzers, so we added a few of our favorite flavors to these swing top glass bottles for a pretty display. And to treat ourselves to a hint of champagne we packed up some champagne flavored gummy bears into mini mason jars. Not only did they match the color scheme we were going for, they tasted delicious, too!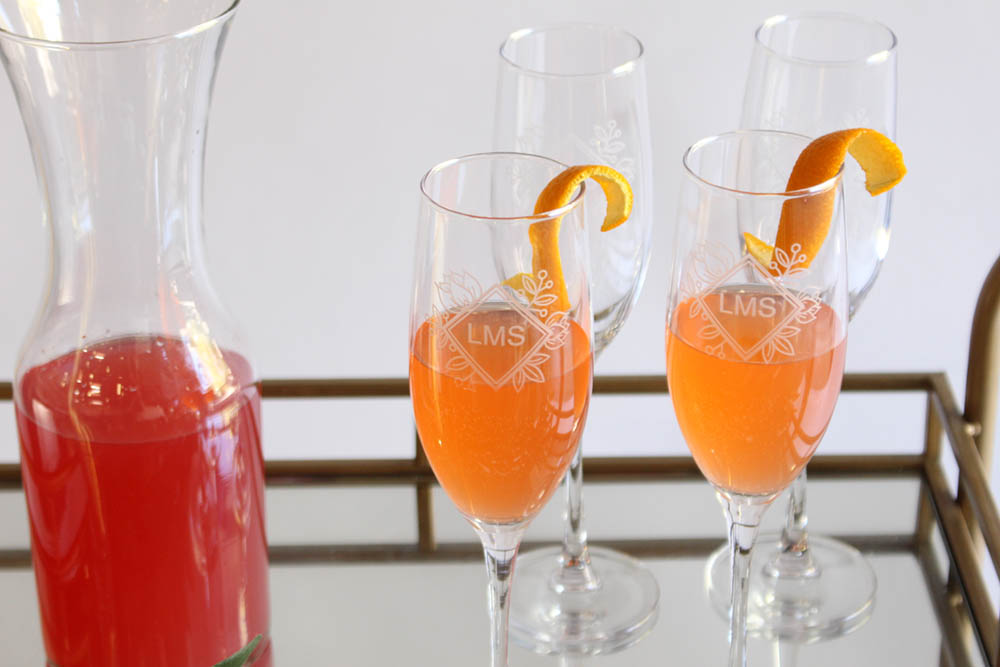 For glassware, we wanted a look that was elegant yet fun, so we opted for these personalized champagne flute sets in our floral diamond design. And to really showcase our current favorite beverage — blood orange soda — we decided to put it in a carafe. We love how pretty glassware can add an elegant touch to just about anything.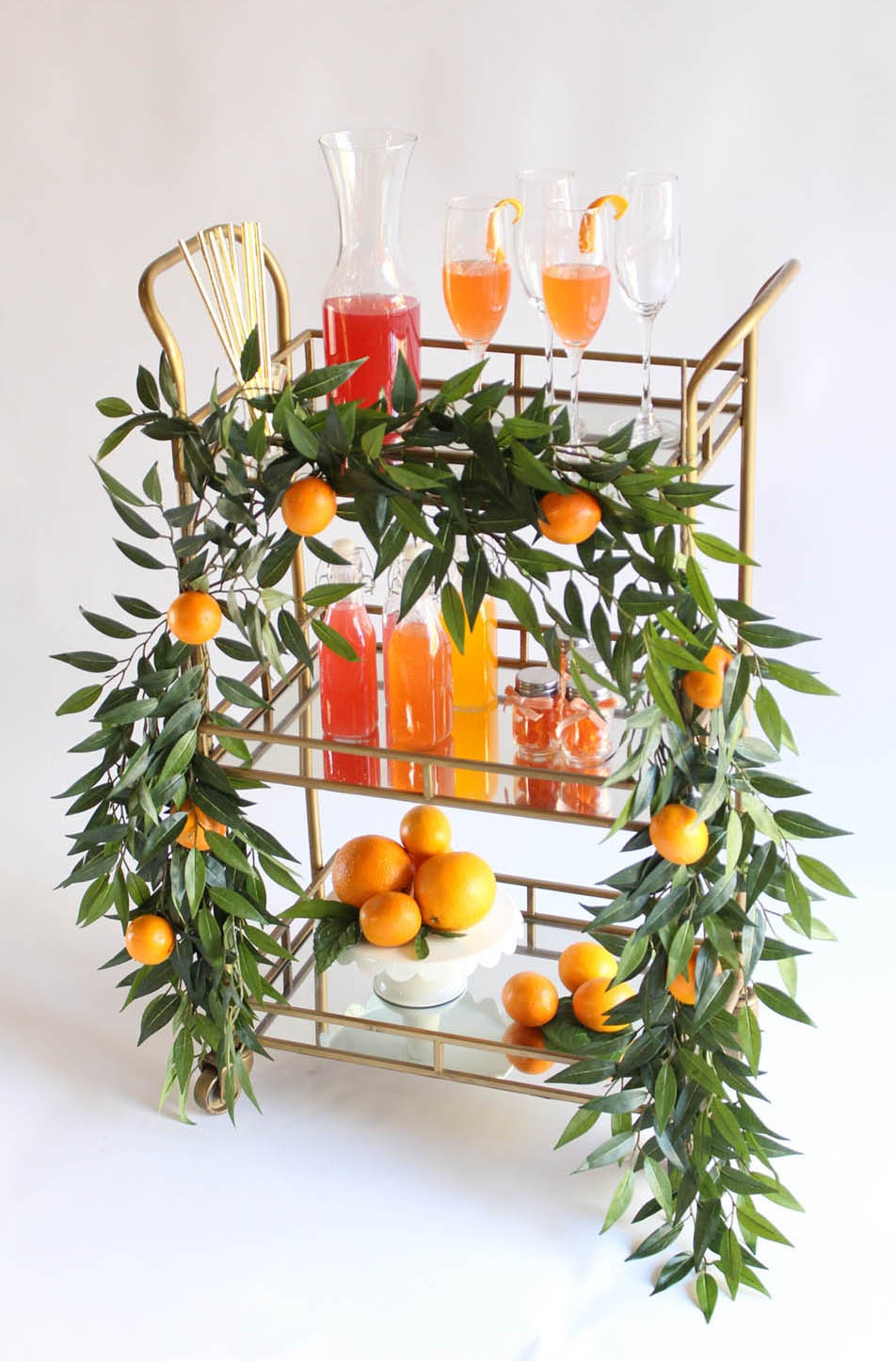 For the bottom shelf on our cart, we decided to display more oranges and leaves on a cake plate. It made for such a pretty finishing touch!
What citrus-flavored drinks are you looking forward to sipping on this summer? Do you plan on creating your own citrus-inspired bar cart? We'd love to know what you think of this idea, so please feel free to leave a comment below.
Shop This Post: