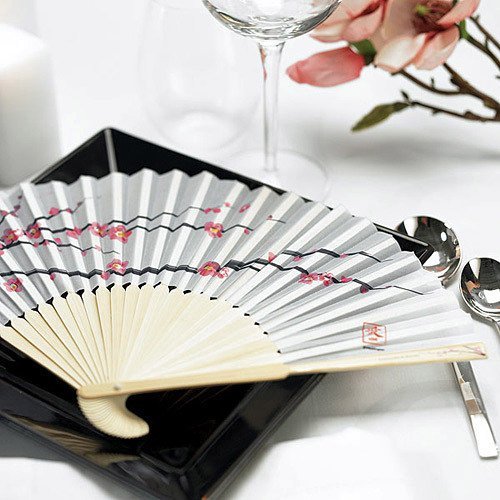 Classic, traditional, contemporary and fun.  By combining their modern tastes with elements from their heritage and even adding a bit of humor, Jiyoon and Austin pulled off a wedding that is all of the above.  They started with a classic church ceremony set in front of a romantic forest backdrop.  Then on to a seaside reception where the couple perform a Korean ceremony to honor their heritage.  During dinner, you can spot a giant hockey puck perched on top of the wedding cake – a surprise for the groom who is a die-hard Flyers fan!
Date:  October 30, 2010
Ceremony:  Church in the Forest – Pebble Beach, CA
Reception:  Monterey Plaza Hotel – Monterey, CA
Photography:  Orange Photography
Q: How did you choose your wedding favors?
A: We wanted to do something practical, pretty, with a hint of our religious beliefs so we chose the Good Wishes Glass Photo Coaster.  We've received a lot of great comments on them.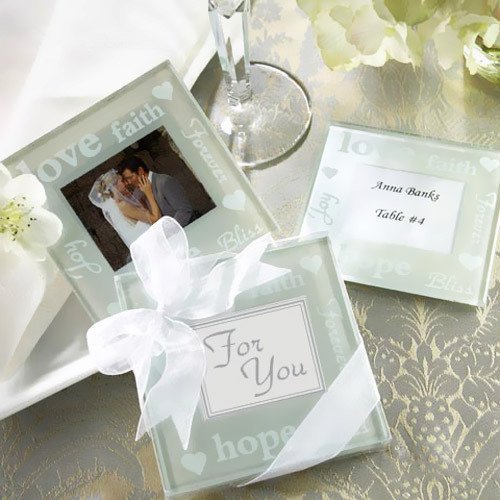 Q: How did you choose your wedding venue?
A: Church in the Forest is very beautiful, with high ceilings and a glass wall at the front of the sanctuary overlooking a forest.  It is also the church on the grounds of Stevenson School where Austin attended high school.
Q: Did you have a hockey puck on top of the wedding cake?
A: Yes!  the cake was designed like the Stanley Cup with the Flyers' logo puck on top as the cake topper.  Austin is a die hard fan of the Flyers and they lost to the Blackhawks at the Stanley Cup Finals last year so it was his consolation prize.
Q: What is a Paebaek?
A: A Paebaek is a traditional Korean wedding ceremony where the newlyweds pay their respects to the elder members of their families.  The bride presents chestnuts, symbolizing children, to the groom's parents, and later on the chestnuts are tossed back and she's supposed to catch them with her wedding skirt.