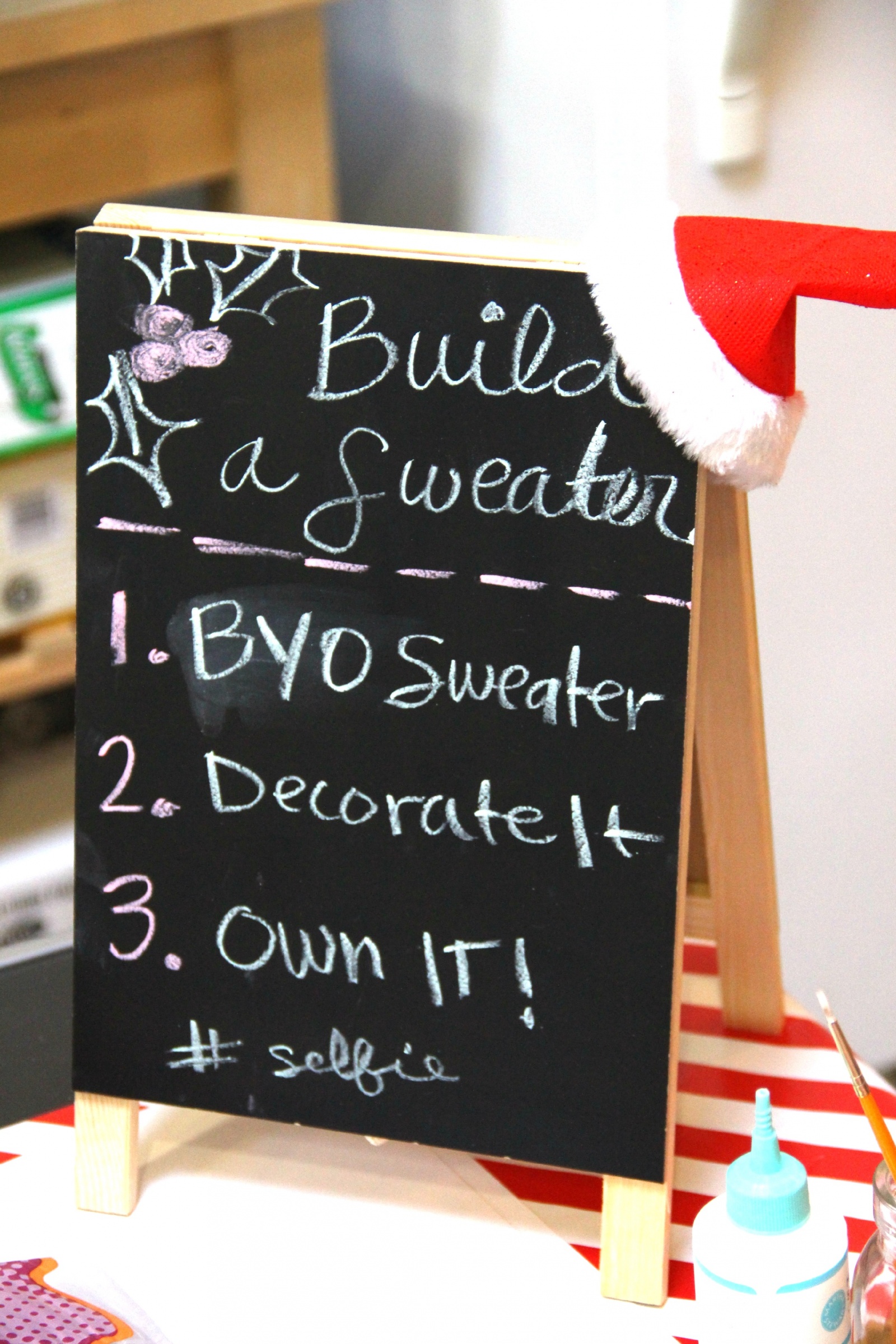 Have you decided to throw a last-minute holiday party? No need to stress – we did the same thing! So in honor of today being #ChristmasSweaterDay and our last-minute ugly Christmas sweater party last week, we decided to share some of our quick tips on how you can make your last-minute idea really come to life! First off, instead of asking everyone to come to the party in a store-bought ugly sweater, we decided it would be a great party activity to have everyone create their own – just ask your guests to bring a sweater they don't wear anymore.We set up a station full of lots of fun supplies and asked everyone to get a little crafty.
Fabric glue, string, a needle and thread, hot glue and even tape work great for anything you might want to stick on your sweater. And when it comes to embellishments, we say the tackier the better! Some last minute, easy-to-grab embellishments that we came up with were buttons, puffy paint, pom poms. garland, googly eyes, bows, tinsel, bells, ribbon, cotton balls, sequins, glitter, and ornaments. Have a table set up with your items and let your guests go crazy! You're sure to get some totally awesome and ridiculous results.
Once everyone has finished put on a mini fashion show to debut the sweaters, then have each participant vote for the ugliest! Award the winner an ugly metal or any other prize!
We really love how our Christmas decorations came out, especially with so little time to decorate! We used wrapping paper as table cloths and added garland, pinecones, and candy canes as table decor. To make a blank wall festive, we used string lights to outline the shape of a Christmas tree and then added ornaments and more garland. We also decided to place extra ornaments in vases along with the utensils, napkins, and plates. These were all incredibly easy projects!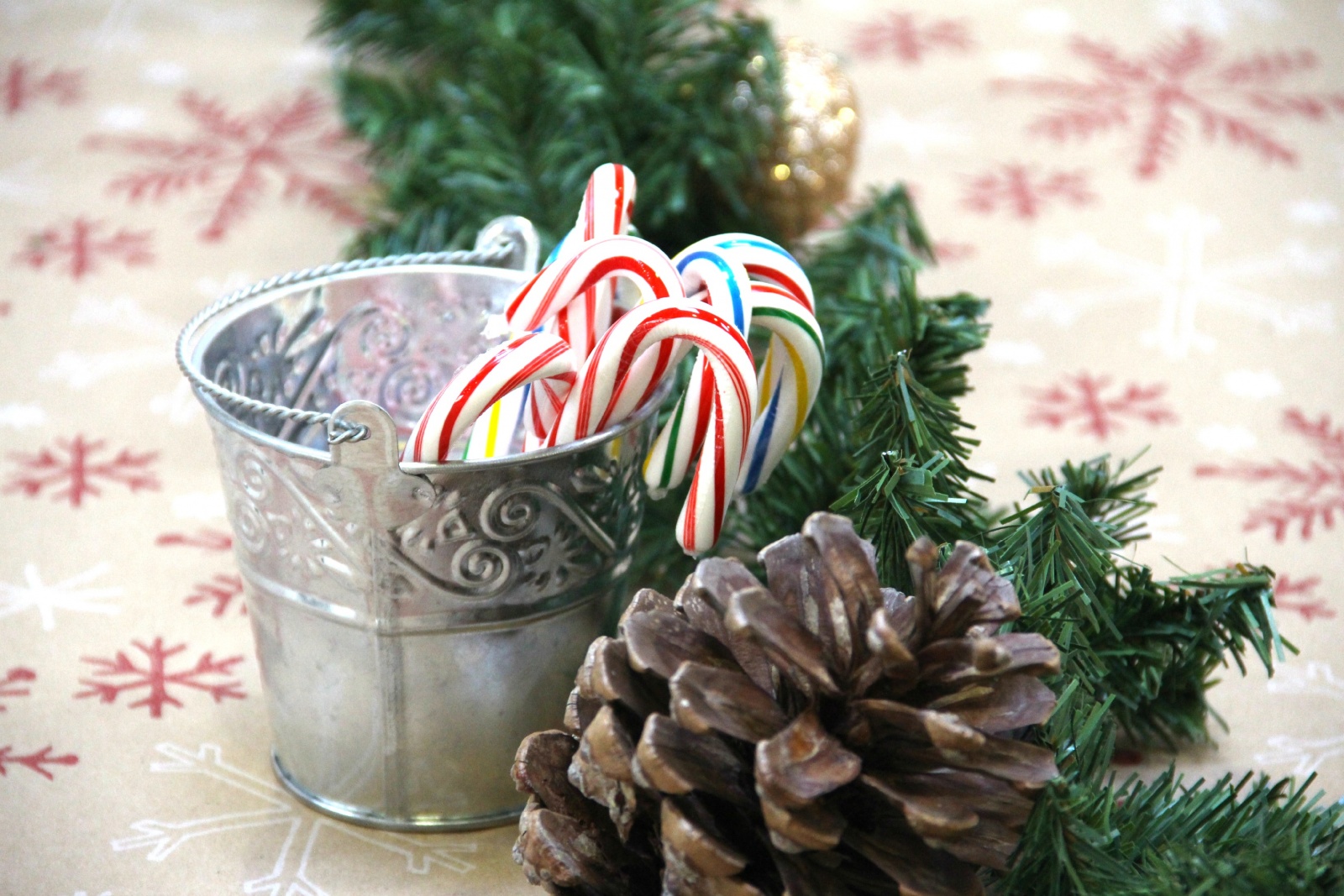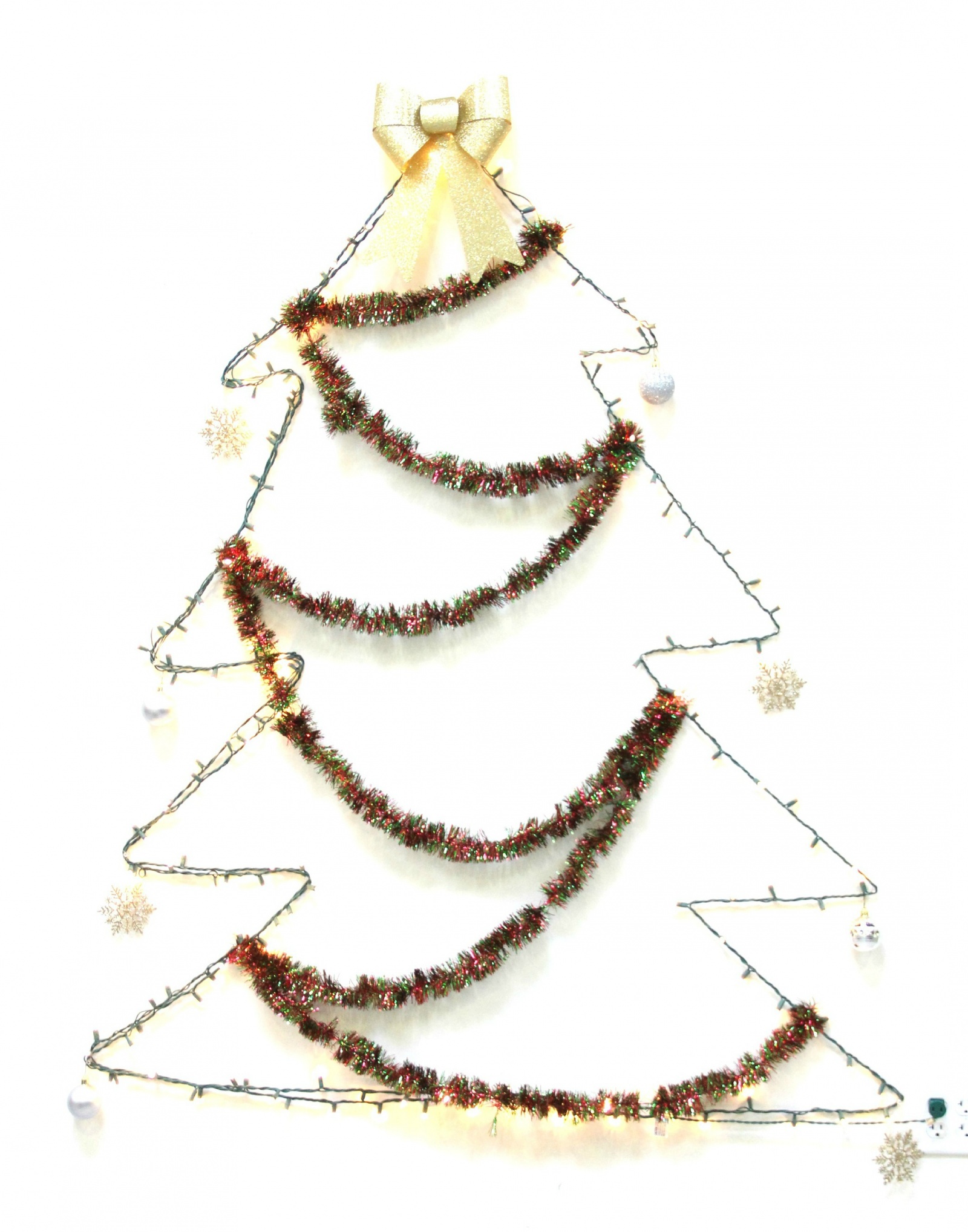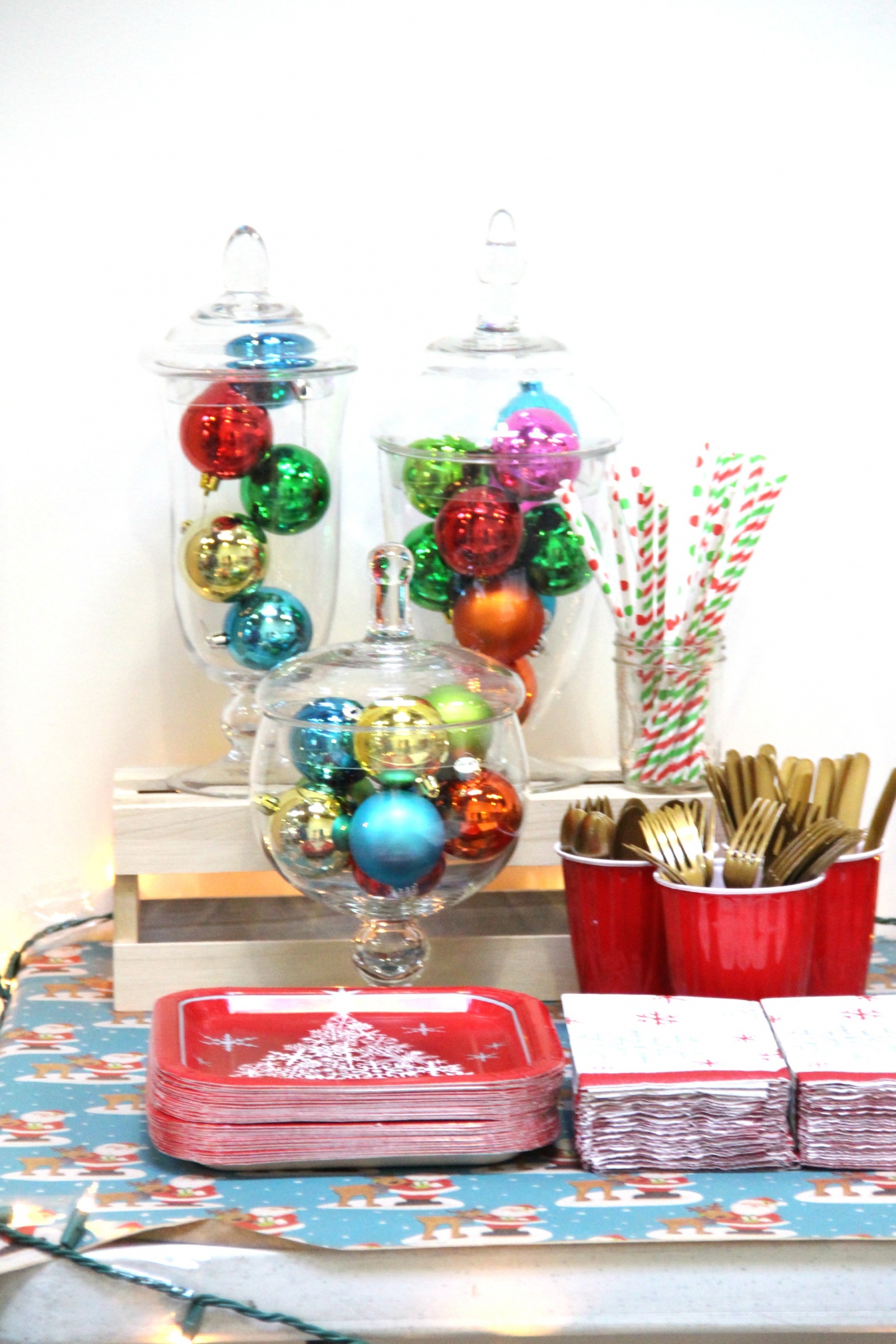 And of course, we needed some yummy food for everyone. To make it easy, we decided to order in from Buca di Beppo. The lasagna, spaghetti, breads, and salads were delicious, and we didn't even have to lift a finger! For desserts, we walked across the street to our local Safeway. Cooking for everyone is great, but sometimes you have to take it easy and order those last minute treats!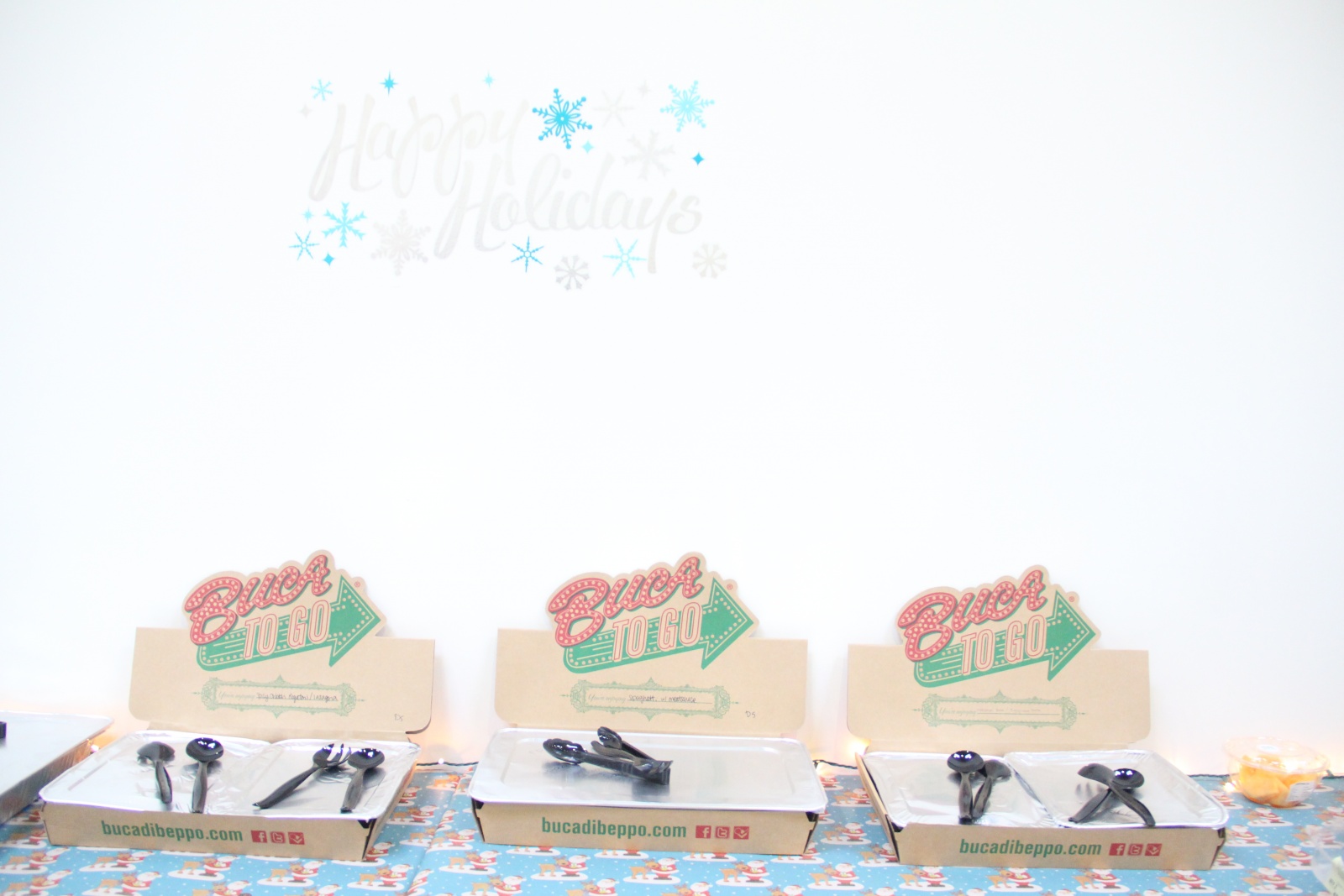 We also had a lot of fun playing white elephant at our party and the best part about this game is that you can decide to bring new gifts, or if you're really short on time, ask everyone to bring something from around the house that they don't use anymore for some really tacky and funny surprises. It's lots of fun either way!
Will you be planning a last minute holiday party? What other ideas do you have? We love to hear from you, so please feel free to leave a comment below. And don't forget to check out our ugly Christmas sweater party video. Happy holidays!