It's time to update your bar cart for the holiday season! We had so much fun styling our bar cart for Halloween and Thanksgiving, that we knew we needed to include Christmas too. This time, with an extra special twist. Today it's all about Christmas crafting. More specifically, a DIY ornament making party. Festive, mobile, and perfect for small space entertaining — check out our styled Christmas bar cart, as well as snippets about what inspired our design and our favorite products to include below. Trust us, this is one Christmas party idea that you don't want to miss.
Our Inspiration
The biggest inspiration for our Christmas bar cart was the idea of crafting. What better craft to make than ornaments that can be enjoyed for many holidays to come? There are so many crafting supplies that help make a beautiful ornament – all we had to do was find and display our favorites.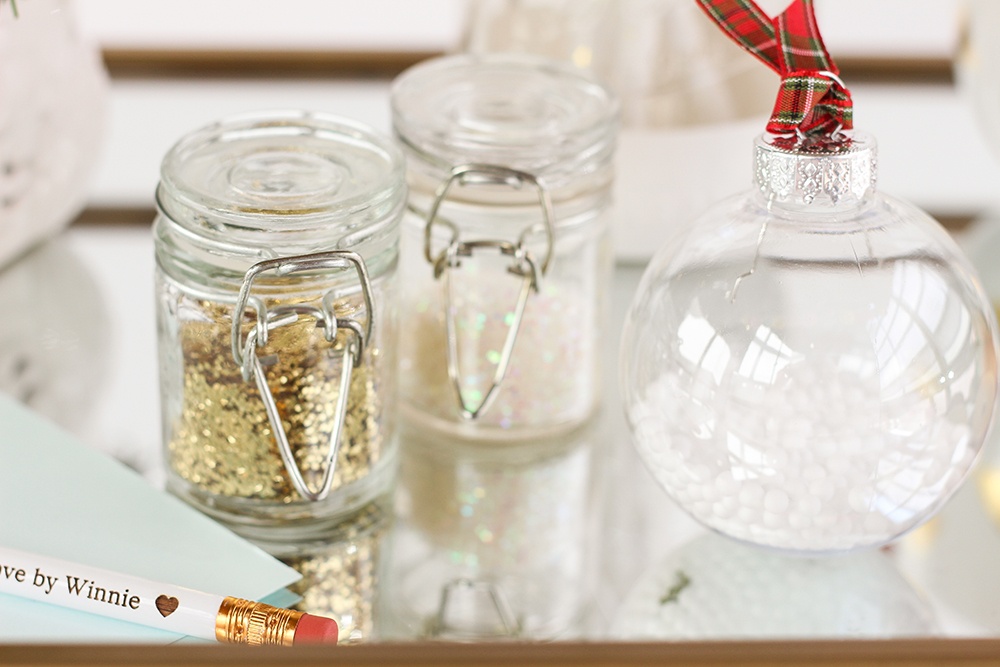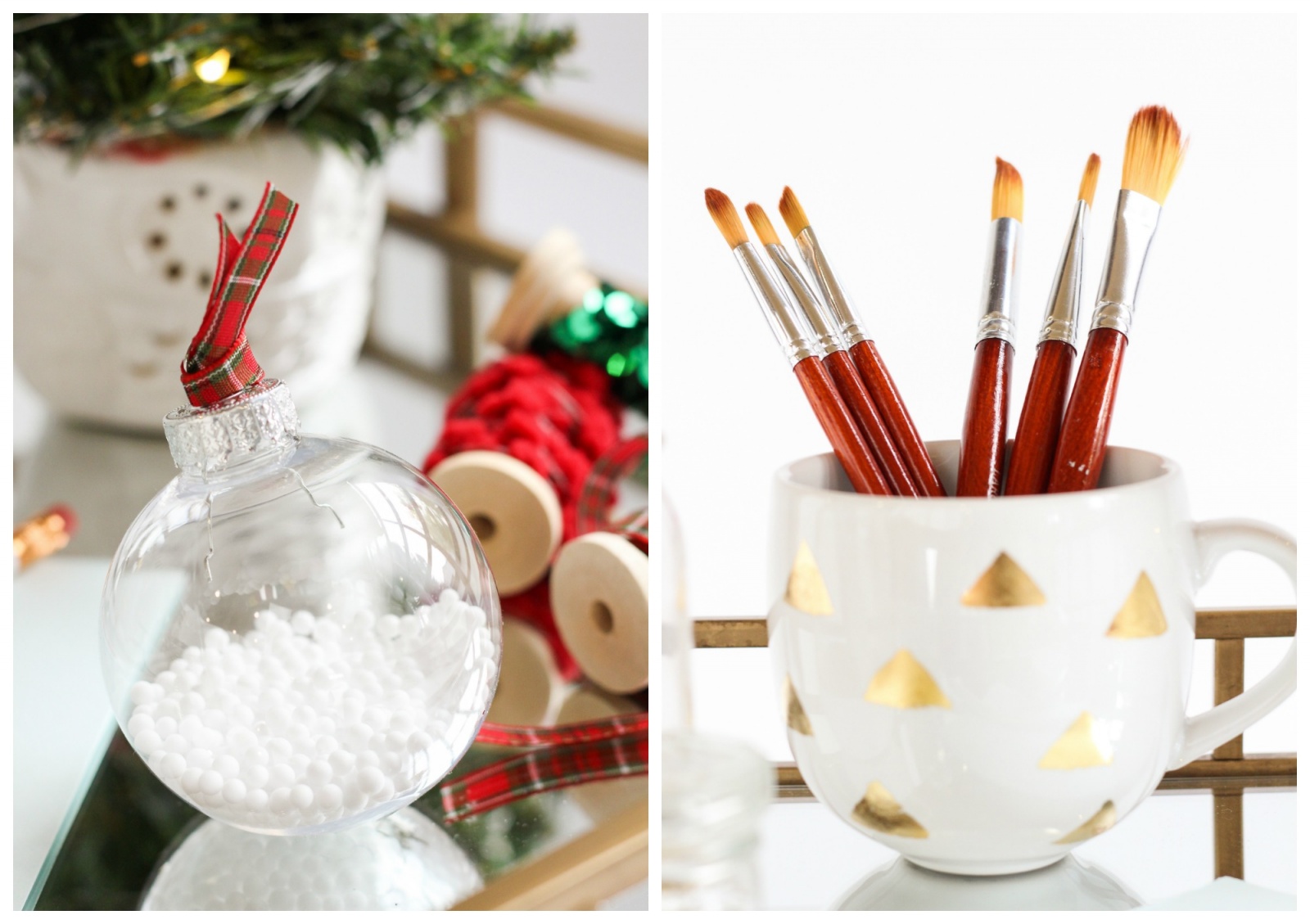 Traditional Christmas colors – red and green – as well as glitter, gold, and snow were also a big inspiration. We decided to create an overall look that included those traditional colors, as well as plenty of touches of white and shine.
Crafting Supplies 
Ribbon, sharpies, glitter, paint, gold foil,  and fake snow made the perfect crafting supplies. They are each so simple and have the power to make a big impact on a plain, clear ornament. To keep the ornaments from rolling around, we suggest displaying them in apothecary jars. Such a beautiful presentation!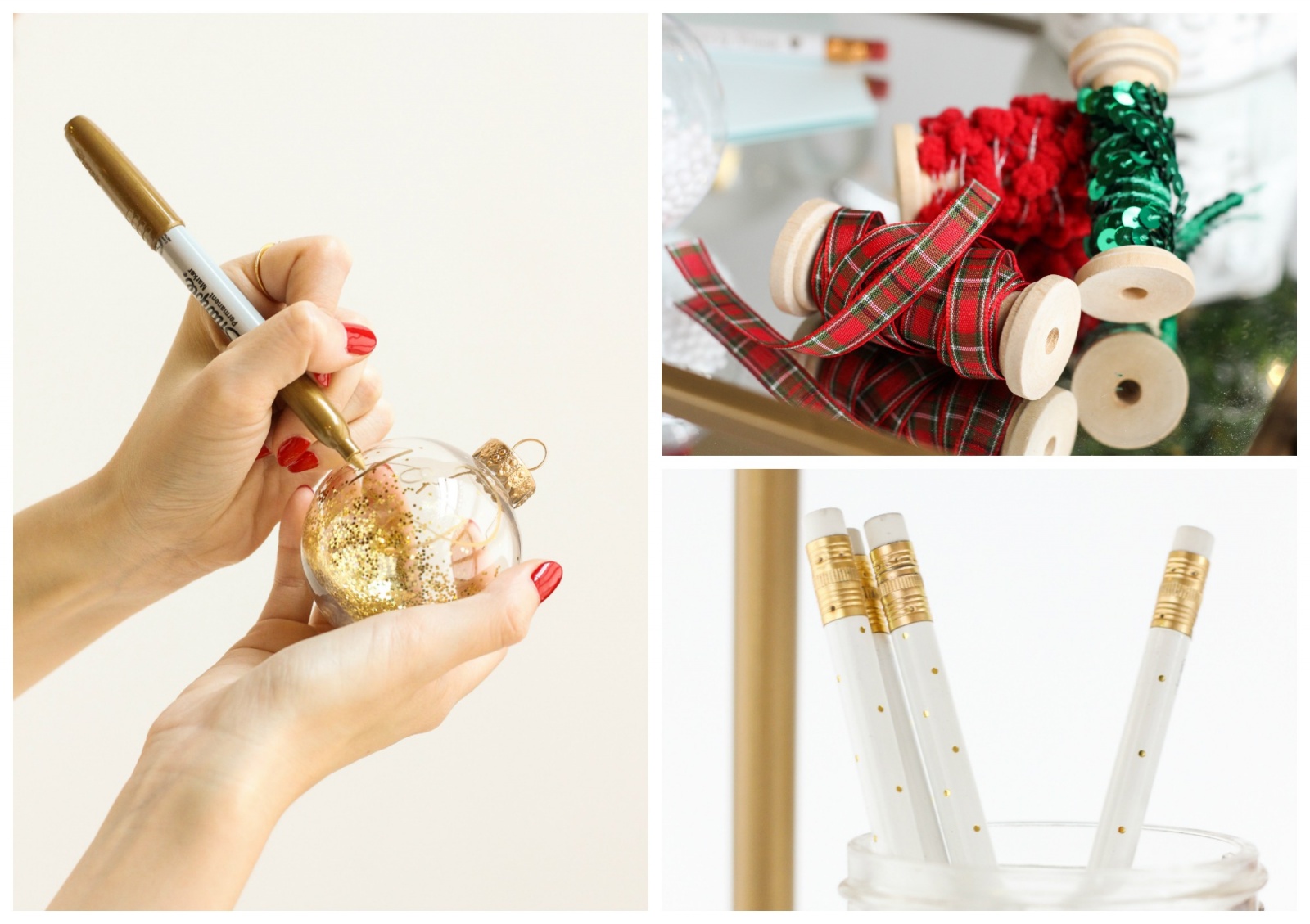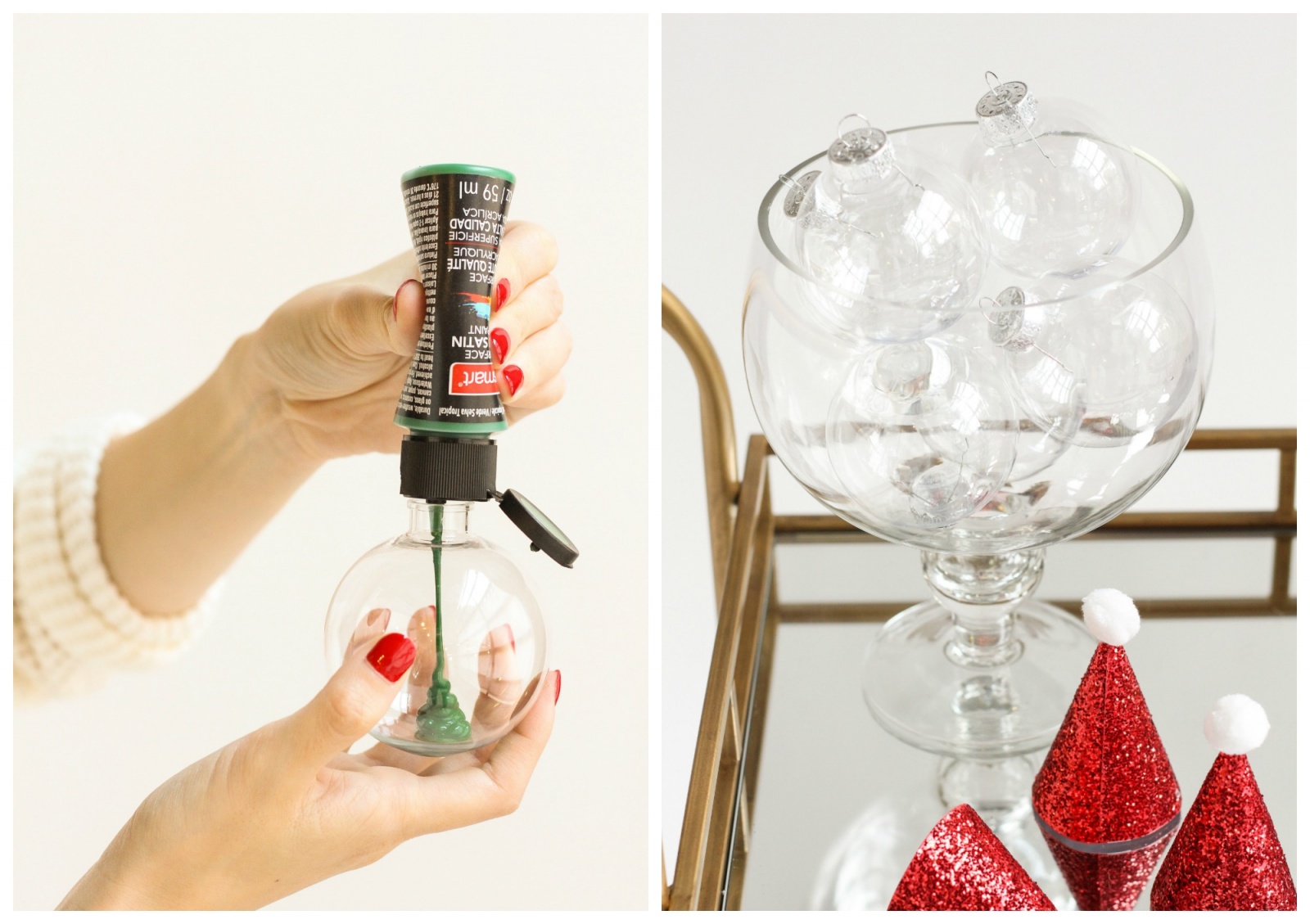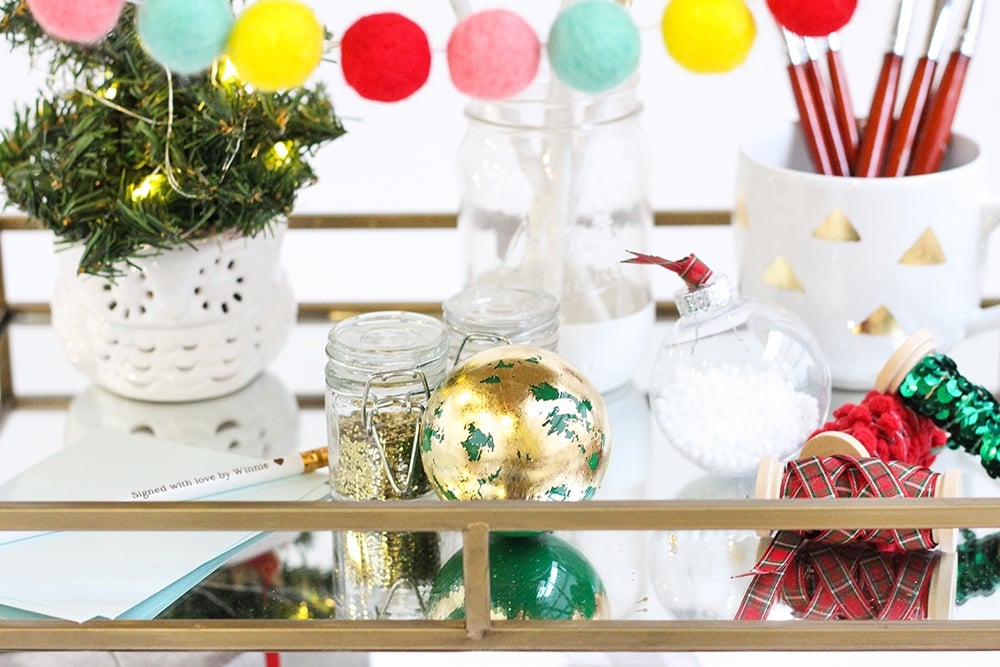 Aren't ornaments just the prettiest? We can't help but swoon over their beauty — especially on a twinkling Christmas tree.
Festive Decorations & Details
When it came to decorating and special details, we had plenty of fun ideas in mind. Beautifully wrapped boxes, a colorful felt ball garland, candy-shaped confetti crackers, ornament honeycomb decorations, and sweet cupcakes topped with fringed tissue paper pine trees were each simple pieces that gave our cart a festive look.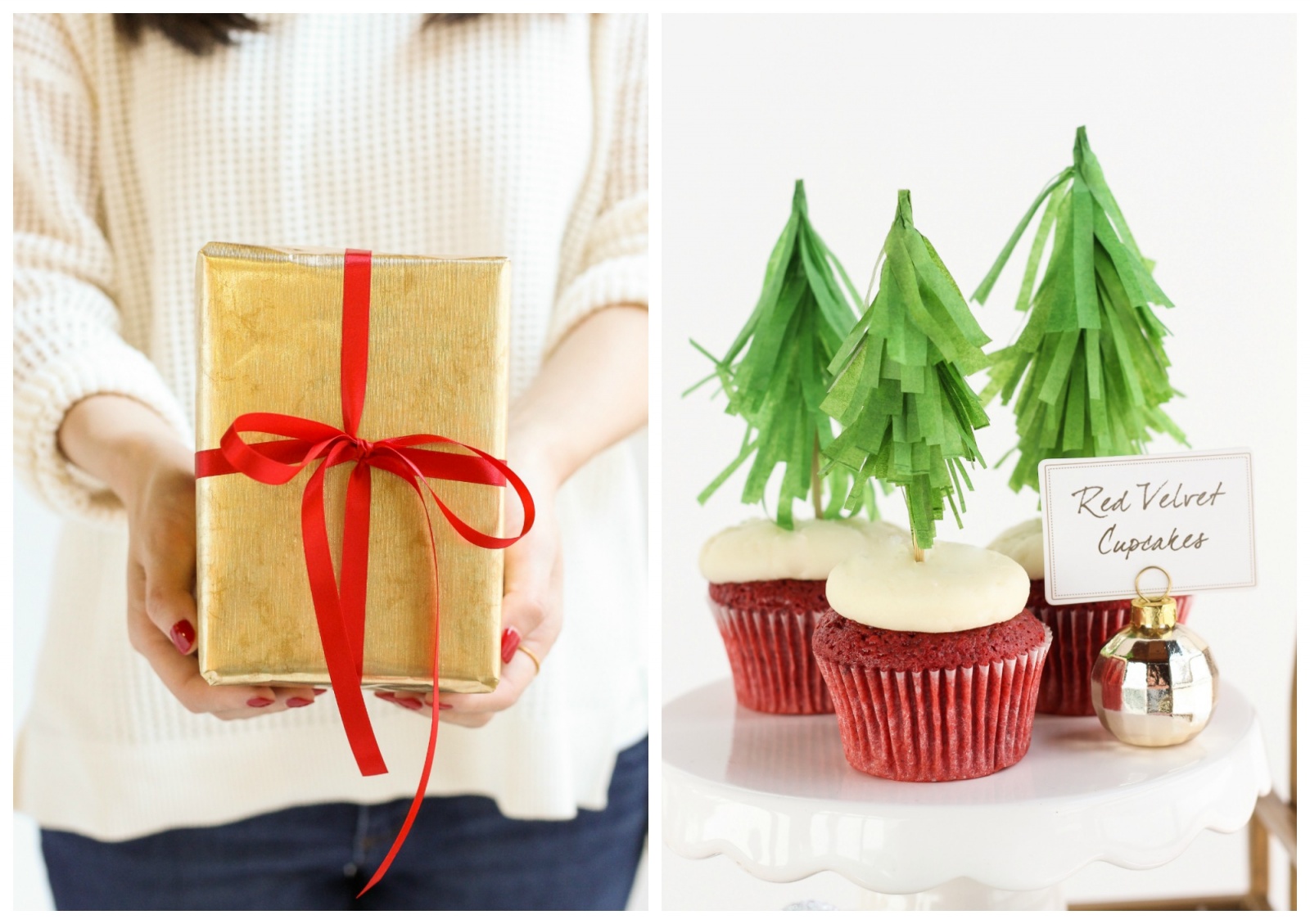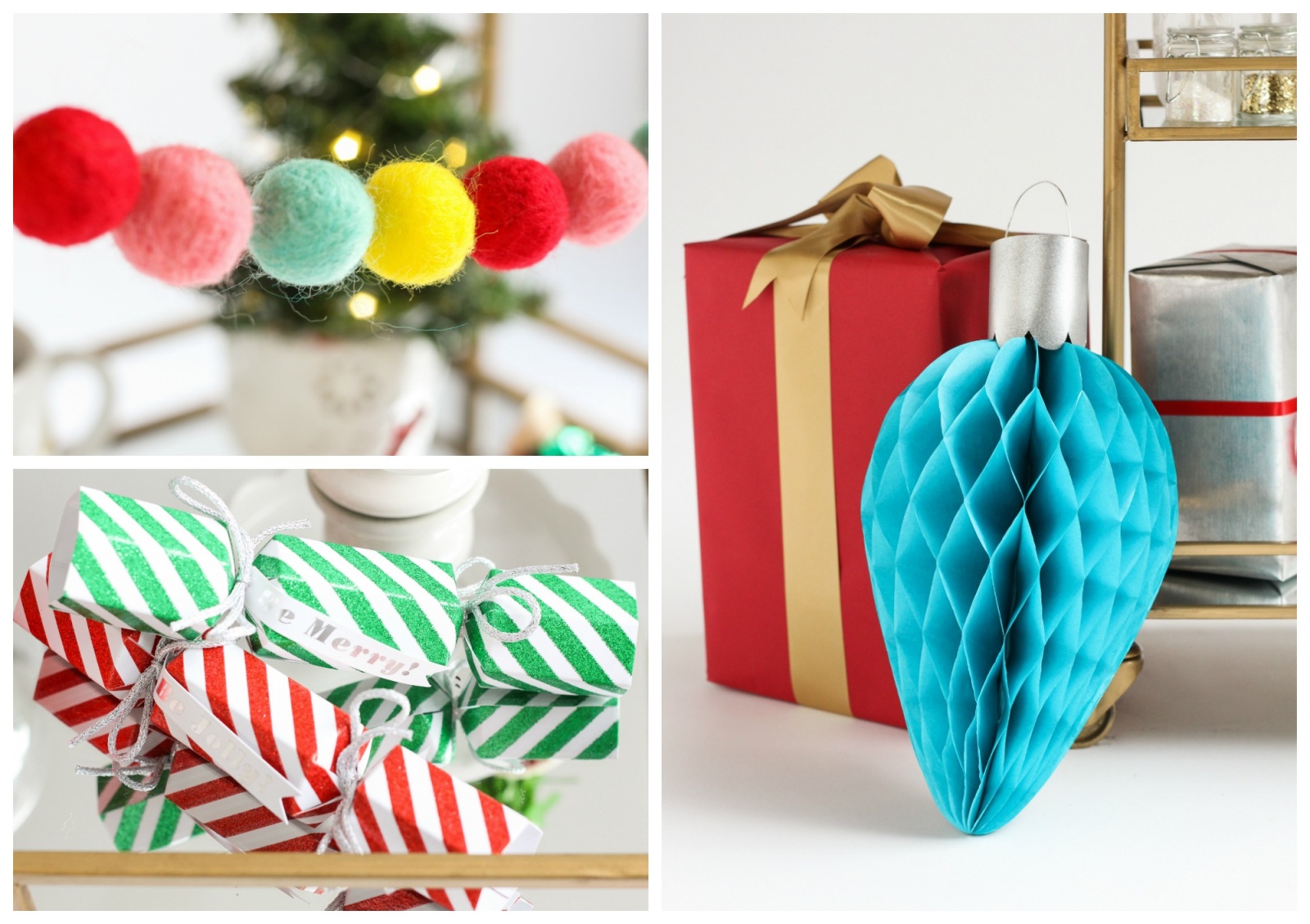 Love the felt ball garland? Us too! So much in fact, that we decided to create a similar one of our own. Find out how to make your own DIY Felt Christmas Lights Garland.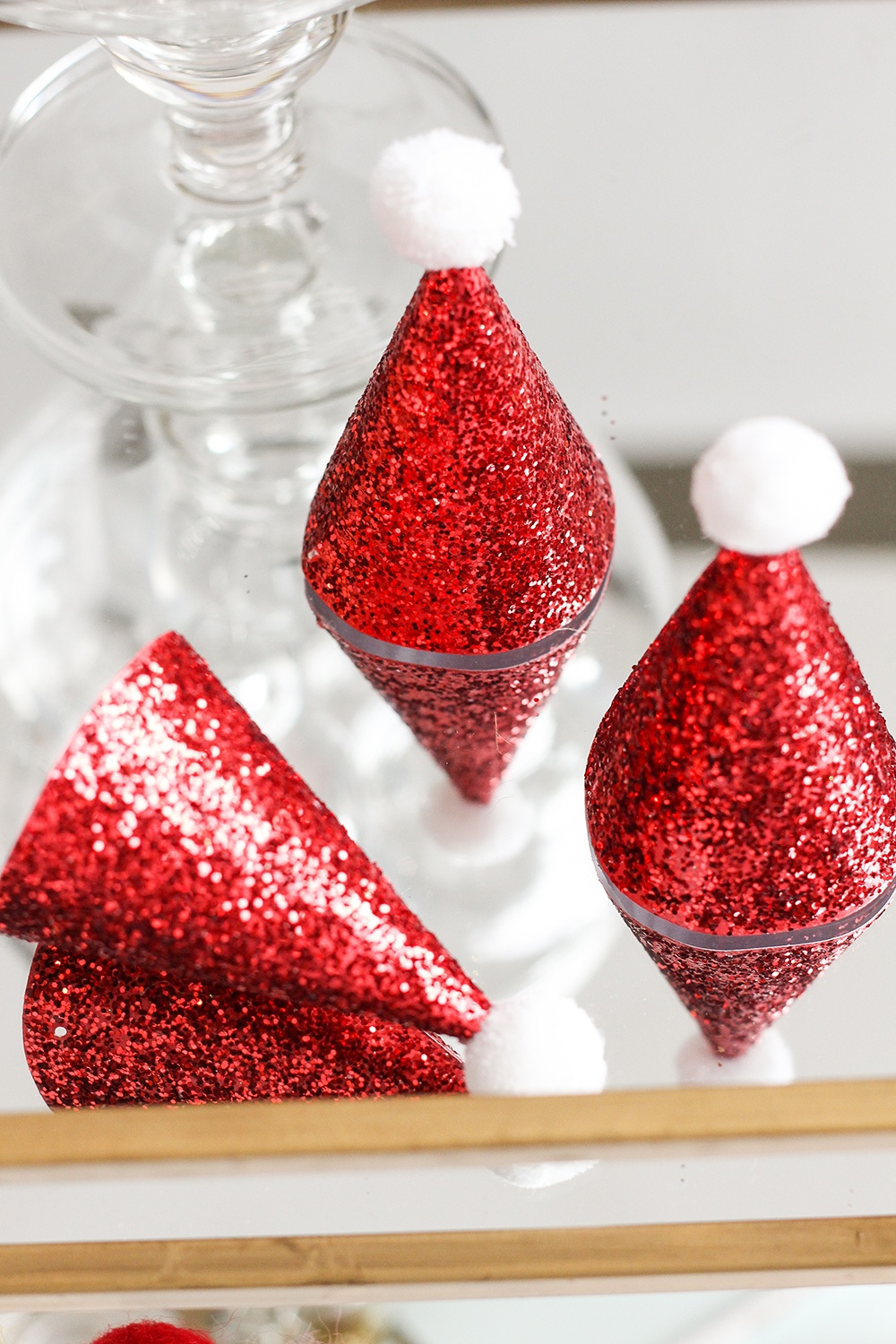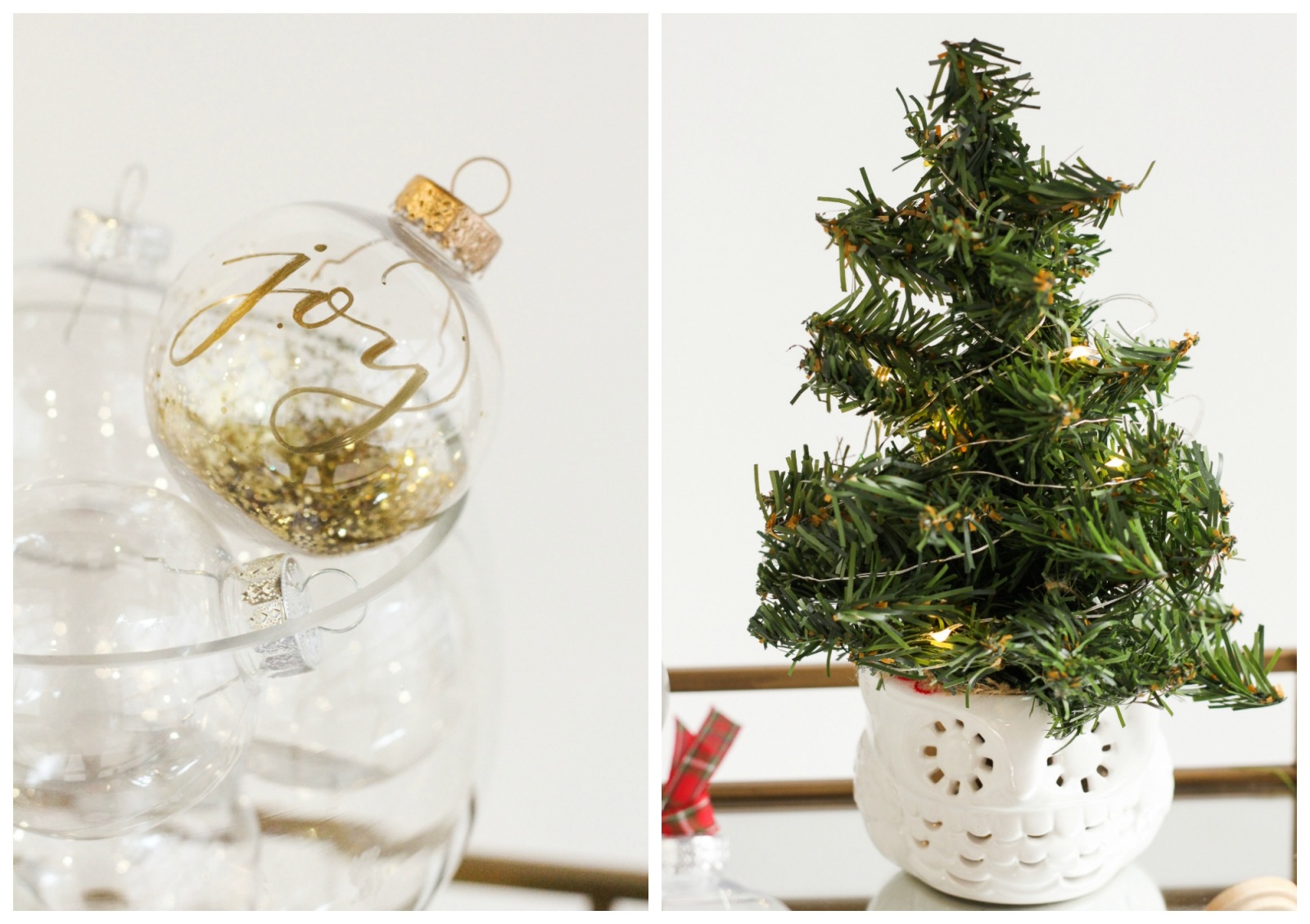 Finishing touches included a twinkling mini Christmas tree and one of our favorite Christmas party items — glittery mini Santa hats!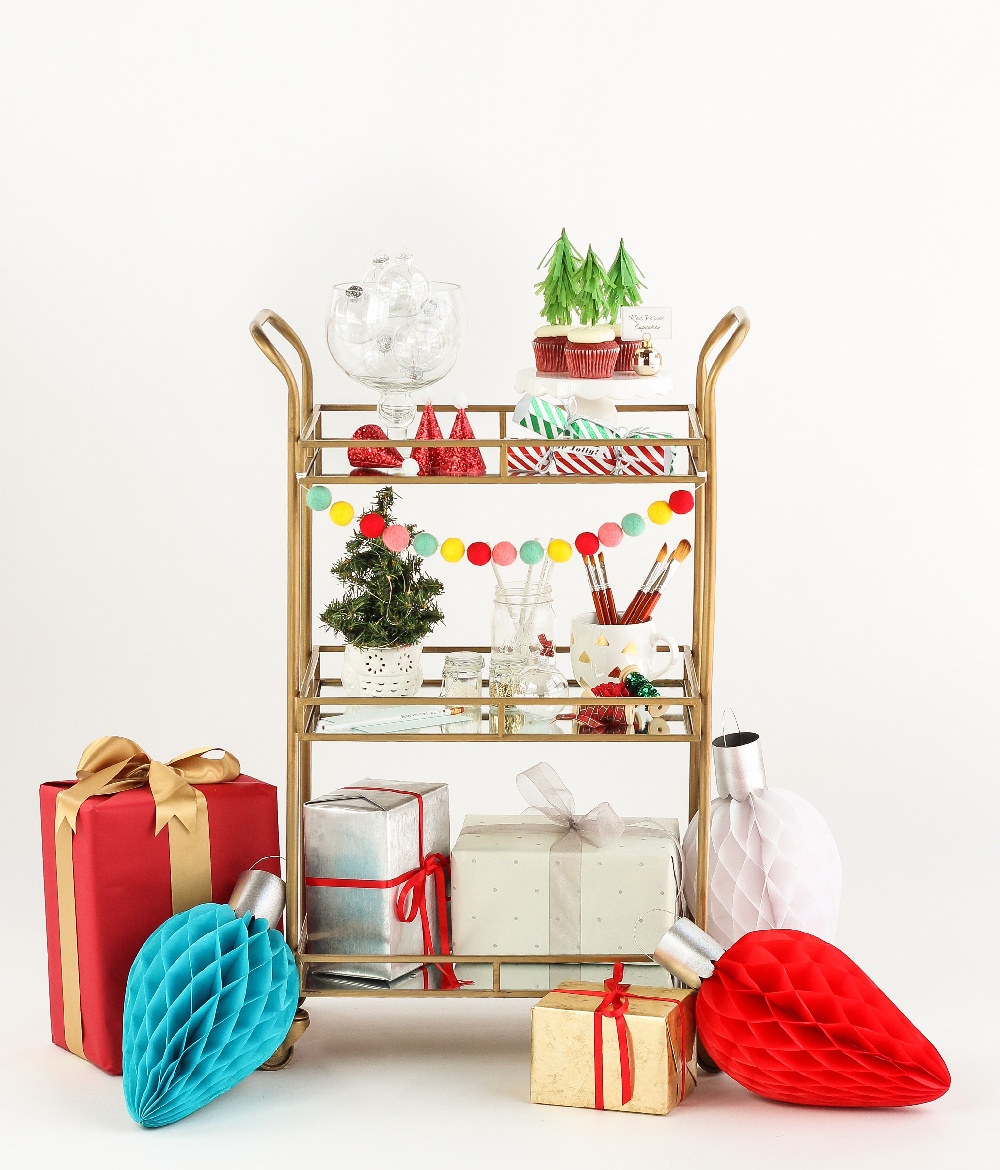 Do you plan on hosting an ornament-making party this holiday season? What do you think about using a styled bar cart like ours for the party? We look forward to hearing your thoughts — so don't be shy and share with a comment below. Also, don't forget to share your own holiday bar carts with us on Instagram at @beau_coup. We can't wait to see!
Shop This Post: