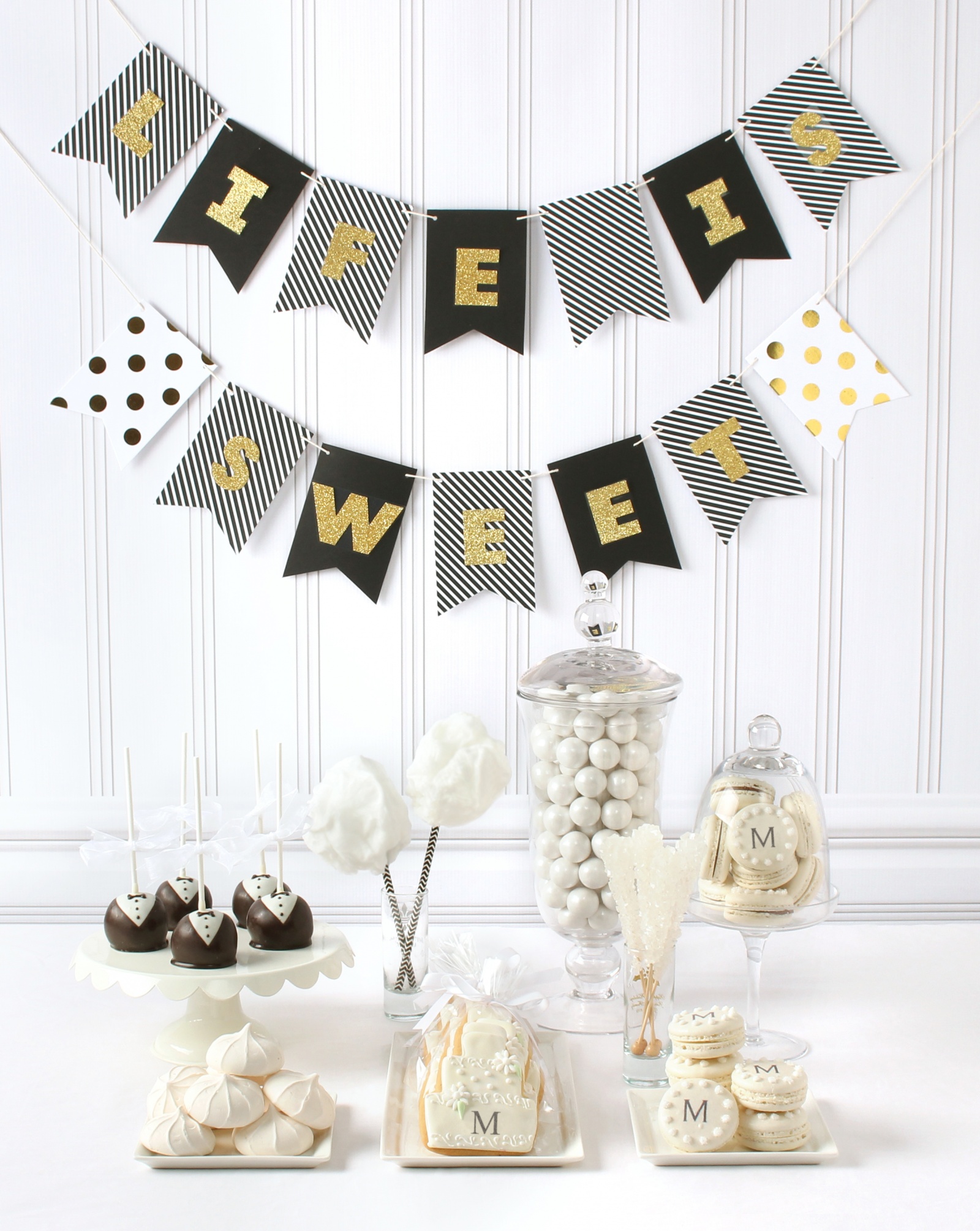 Have you seen this DIY mini gold glitter banner kit yet? If not, then get ready for a mind blow.
It's a banner, it's a kit, it's a DIY – basically, it's the bomb. Use this kit to assemble a custom banner to decorate an upcoming birthday, wedding, or holiday party.
For this look, we used the banner to decorate a wedding themed dessert bar. Here's how to get the look.
The Supplies: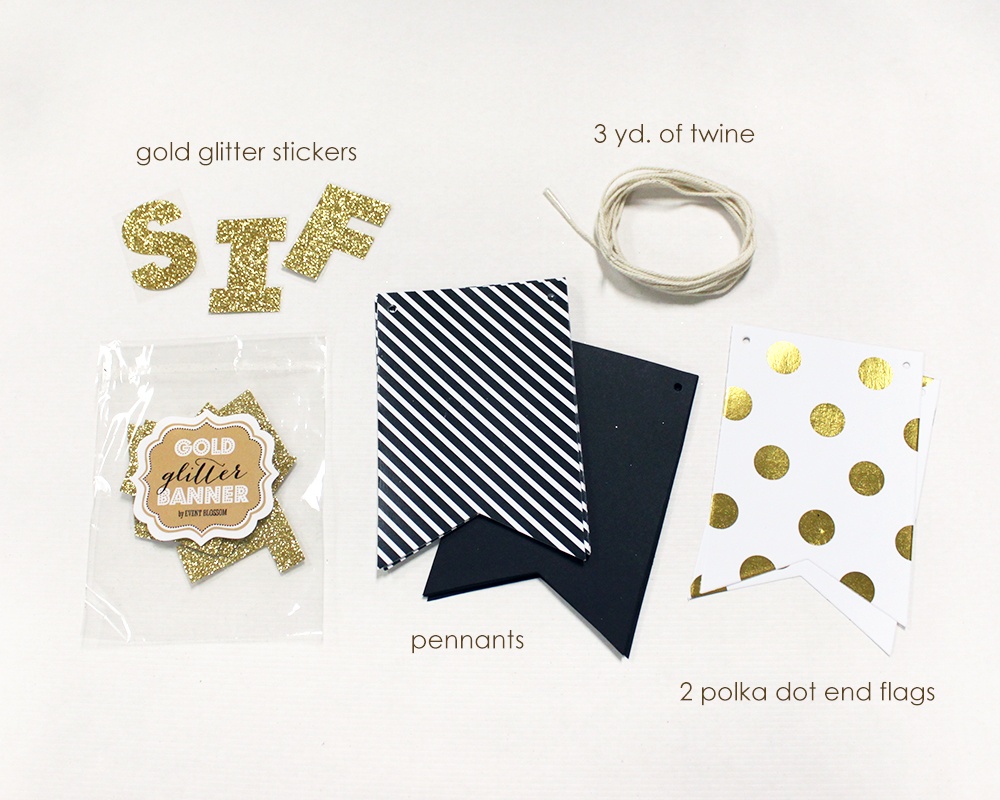 All you need is the kit! Included in the mini gold glitter banner kit:
Pennants
3 yards of twine
Glitter stickers
2 polka dot end flags
Stick-On Letters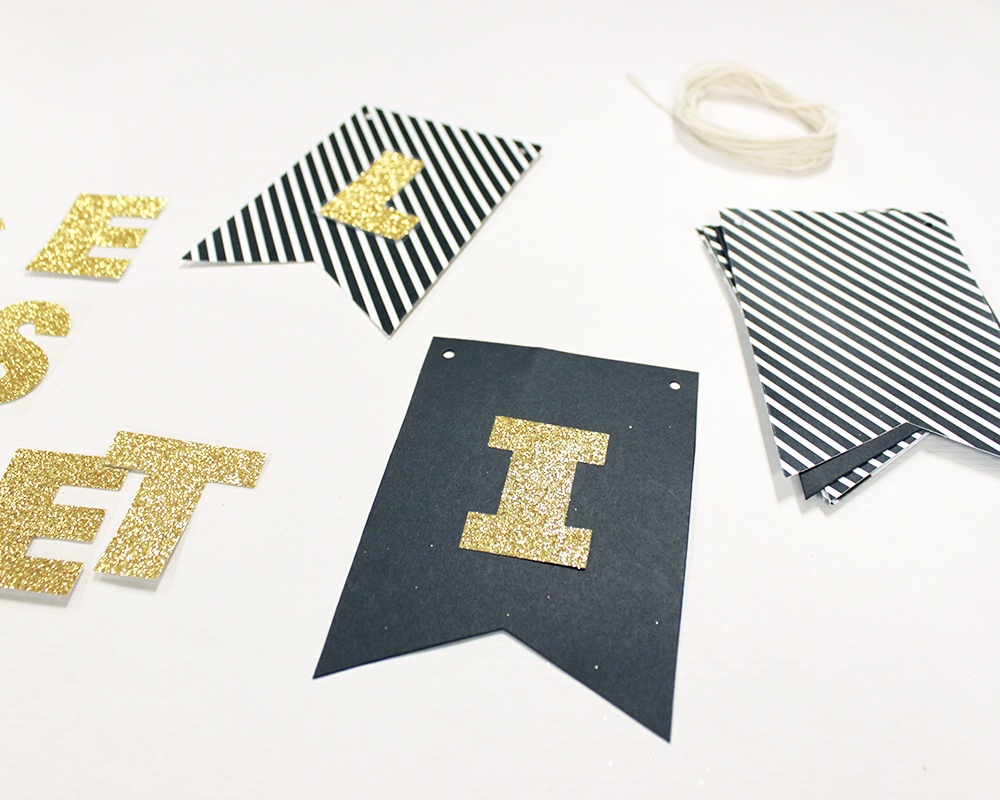 Once you've decided on your special message, peel the backing off of the glitter sticker letters and apply to the pennants.
PRO TIP: Choose your pennant color + letter layout before applying the stickers
Thread The Twine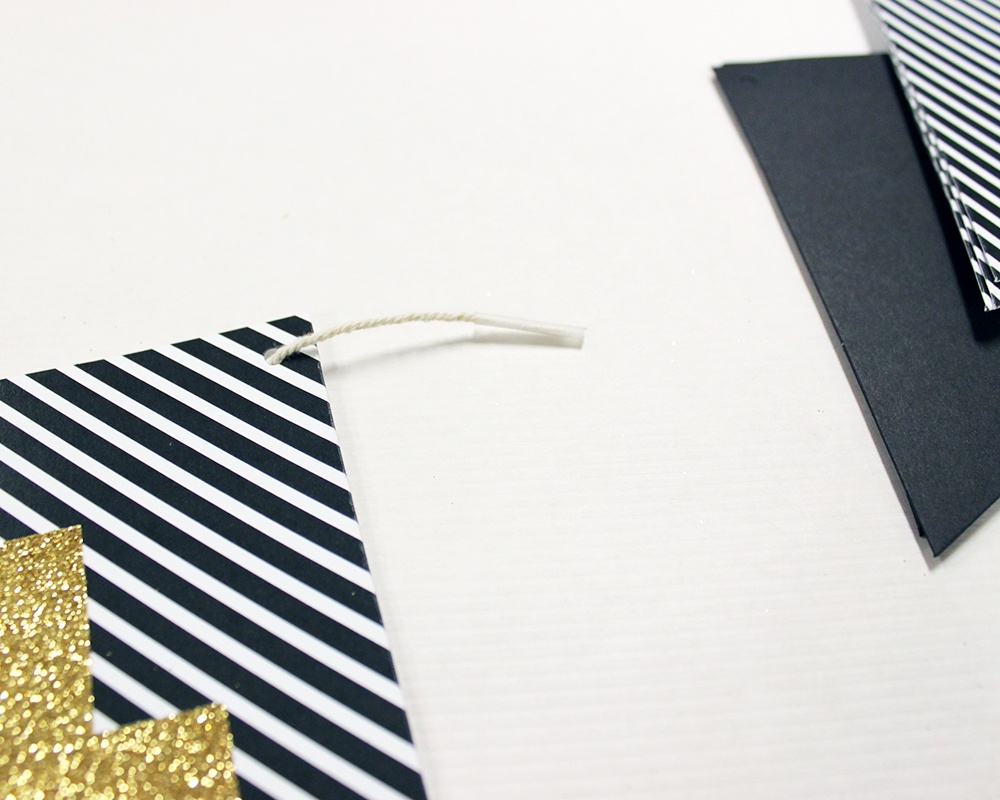 Using the included twine, start at one end of the banner and work your way through each pennant by threading through the pre-punched holes
PRO TIP: Add tape to the twine ends for a makeshift needle for easier threading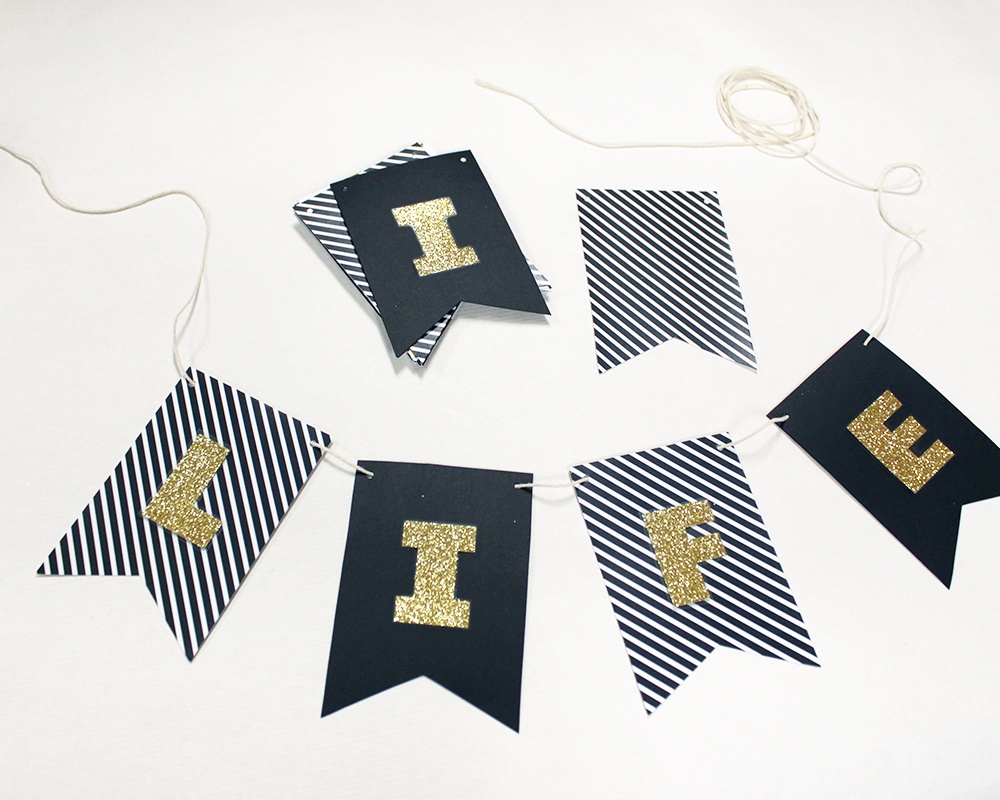 PRO TIP: Keep the long, visible part of the thread back facing for a cleaner, more polished front finish
Final Result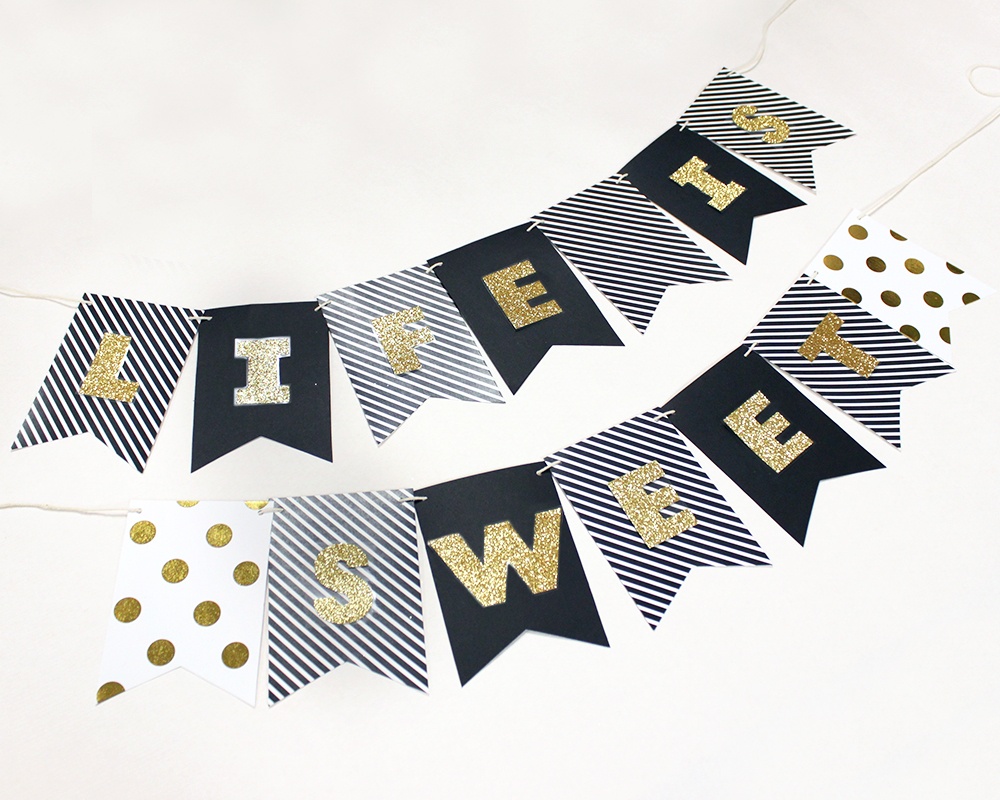 Voila! Your very own personalized banner that's elegant, modern, and completely unique. Hang above entryways to welcome guests, along table edges as decor, or behind a gorgeous dessert bar for pizzazz.
PRO TIP: To create this two tiered banner, cut the 3 yard twine in half
Get the mini gold glitter banner kit now to start customizing your own banner!