Creating a polished dessert buffet for your wedding reception is a piece of wedding cake! (Pun absolutely intended).
For the DIY brides of the world, this tutorial's for you. Learn how to fashion your own dessert bar to dazzle, delight, and decorate your party.
Size,  Scale, and Proportion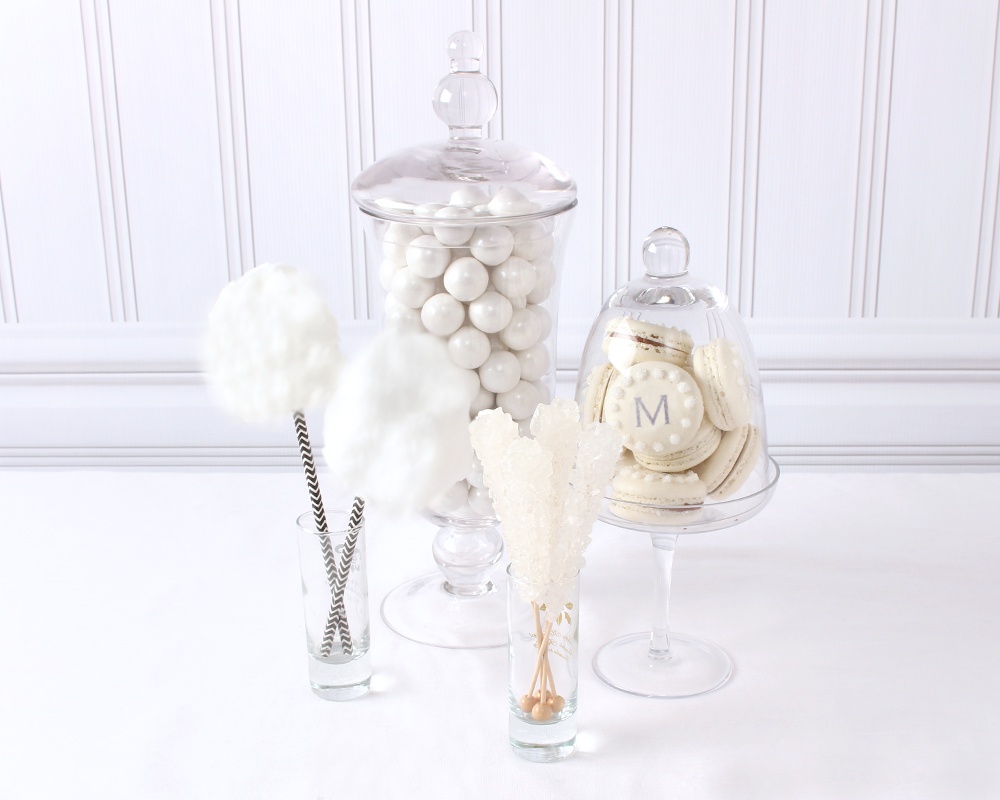 When setting up your dessert bar, pay close attention to the size, scale, and proportions of desserts and containers. Do this by incorporating small and large dessert items as well as short and tall containers. The varied shapes will add much needed dimension to your buffet.
Place the tallest containers in the middle back row with the shorter pieces flanking both sides, as well as when you work your way towards the front of the table. For example, a tall pedastaled apothecary jar would situate in the middle back row with shorter displays surrounding its sides, and flat plates and bowls sitting in the front row.
Dessert Options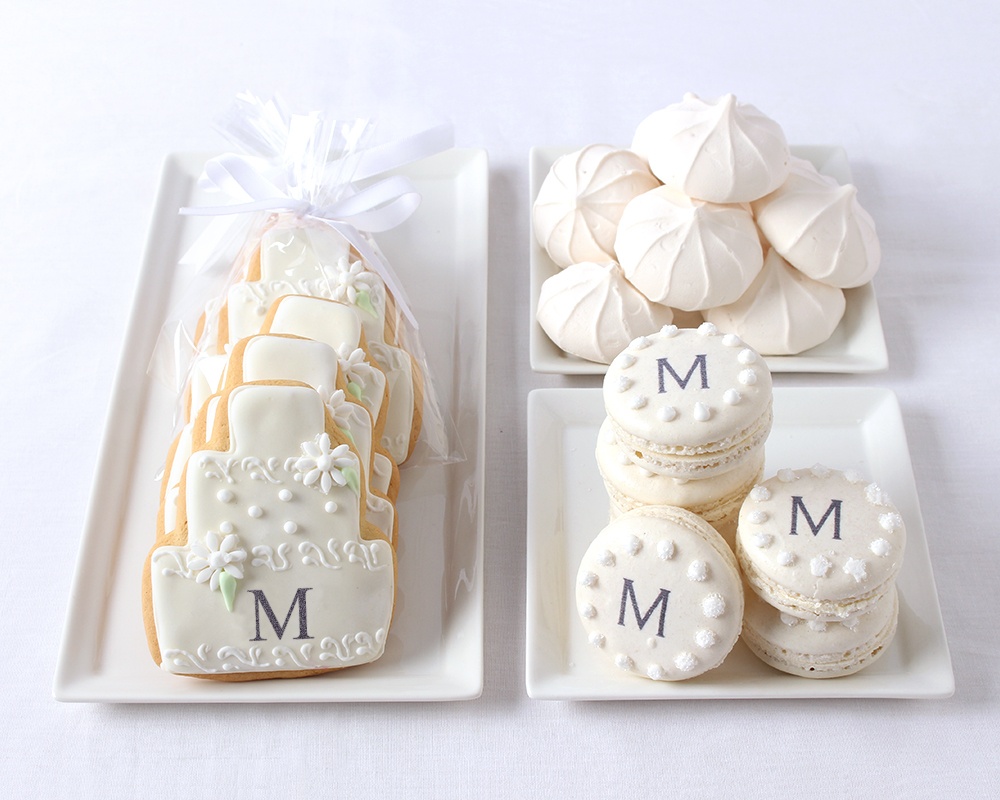 What you offer at the dessert buffet is entirely up to you. There aren't any must-haves and can't-serves. Do what you want! However, DO keep these tips in mind when choosing desserts.
Choose a color scheme to compliment your wedding colors. This example showcases mostly white decorated desserts for a modern and elegant finish
Serve bite-sized/individual serving sized desserts like personalized cookies, meringues, and personalized macarons. These display well on the buffet table and are more inviting for guests to enjoy
Opt for a well-balanced mix of flavors and textures. This will ensure there will be a  little something for everyone
Presentation Options
Your delicious desserts deserve to be presented in gorgeous fanfare. Be sure to have pretty cake stands, plates, bowls, and jars on hand.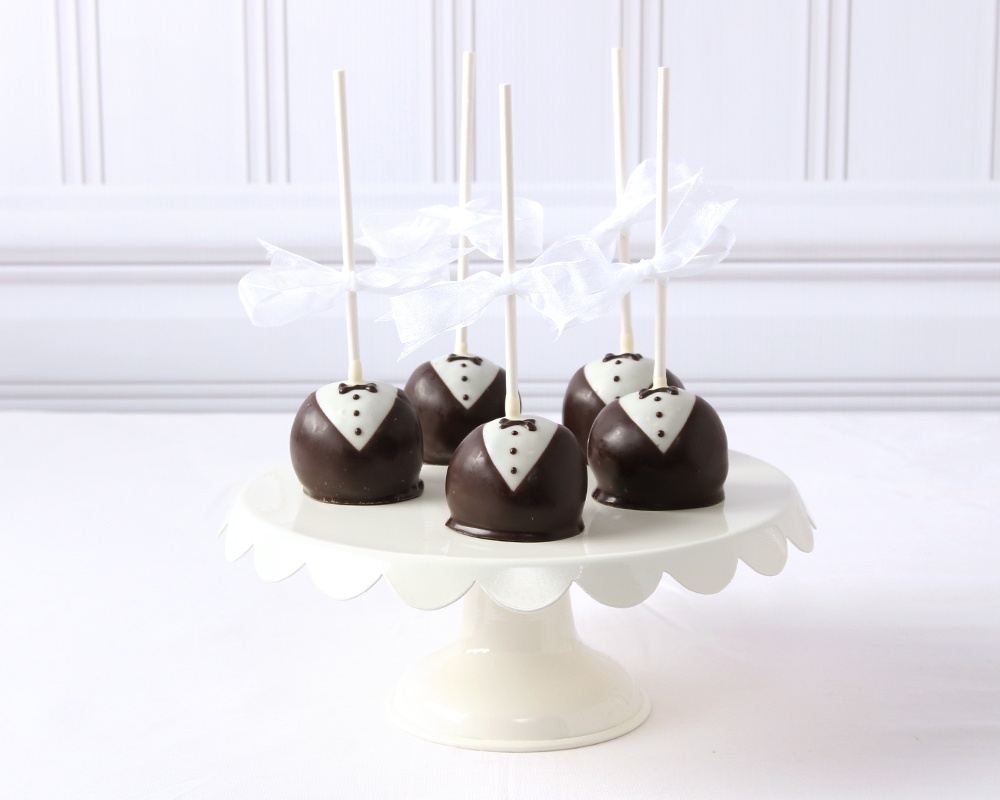 These handsome brownie pops are presented upright on a white, scalloped edge cake stand.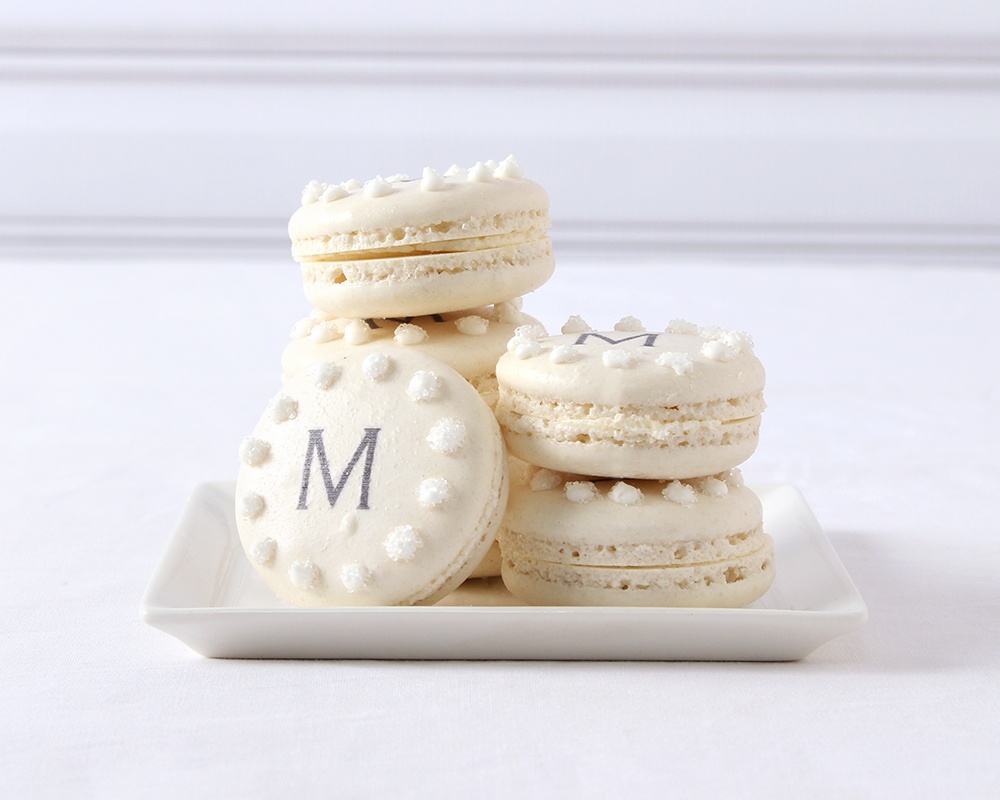 Personalized macarons casually presented on a square platter are easy to access, inviting guests to enjoy immediately.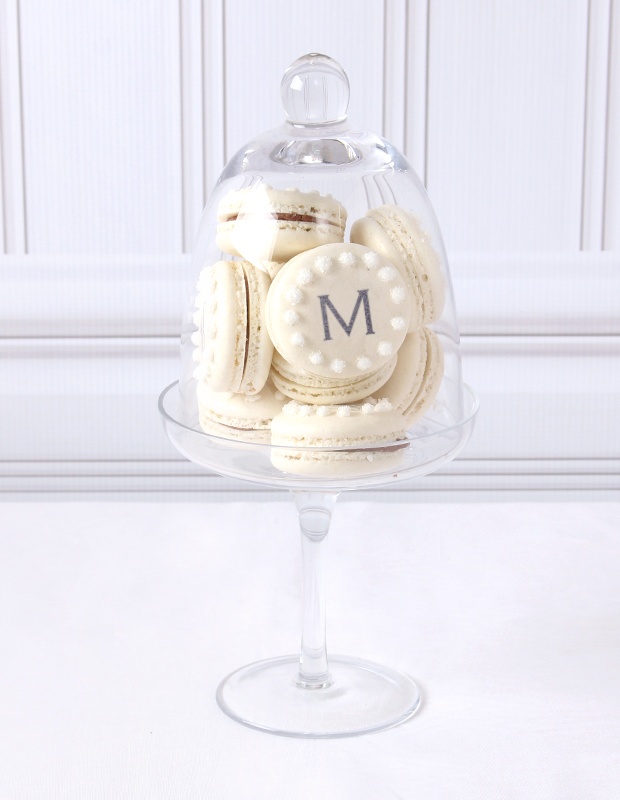 Don't feel limited to assigning each dessert a single type of container. Mix and match for a whimsical look.
Here the macarons are prettily piled up in a pedastaled apothecary bell jar for an elegant presentation.
The Backdrop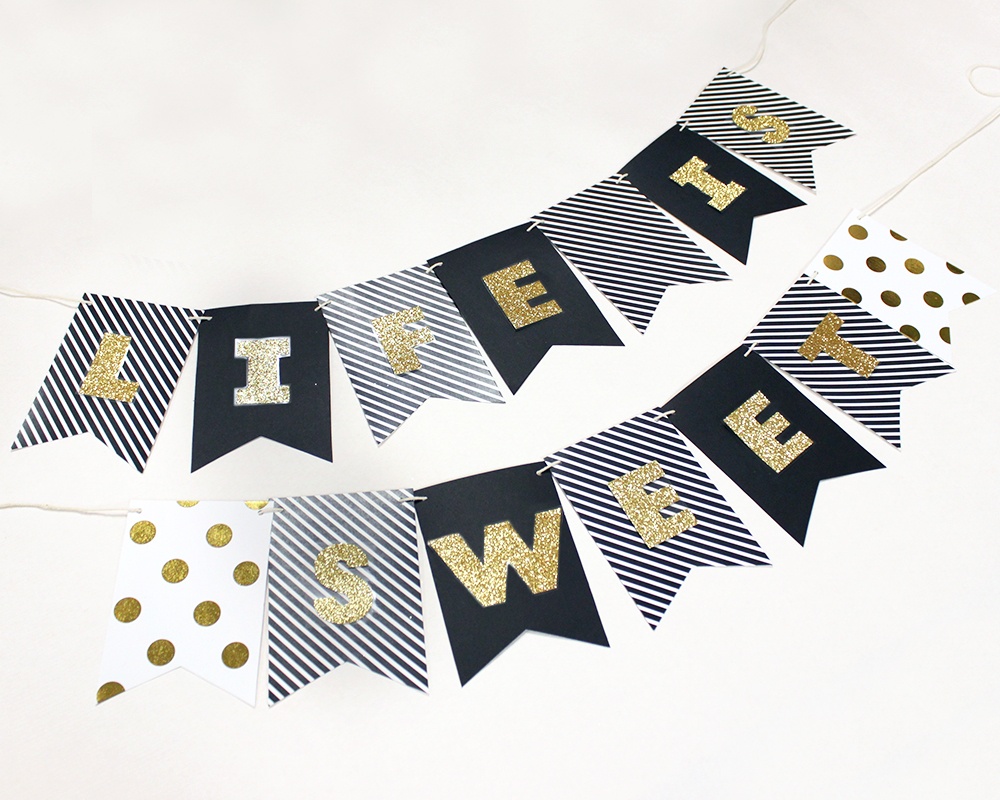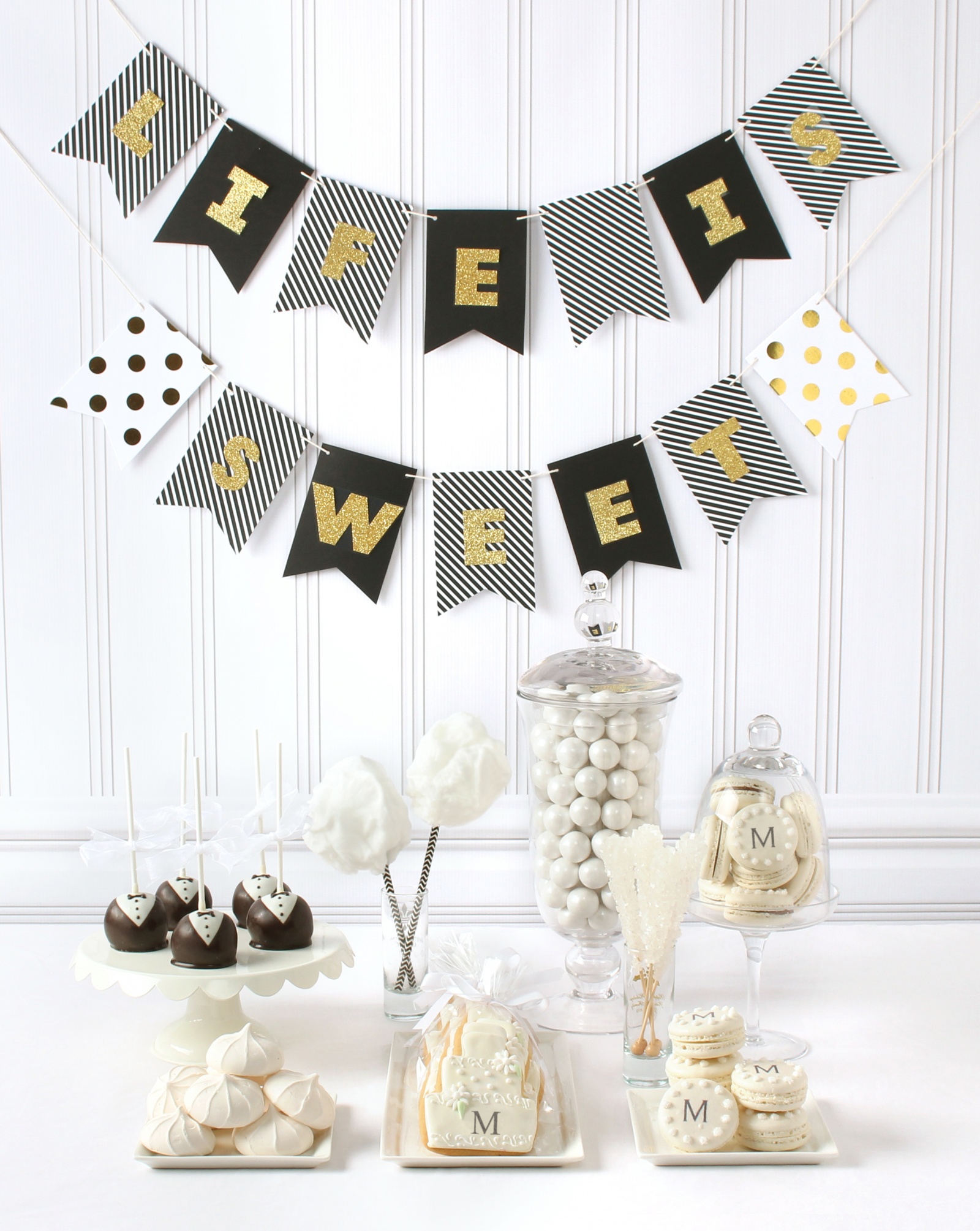 As pretty as the desserts and containers look, your dessert bar is incomplete without a stunning backdrop.
We incorporated this DIY mini gold glitter banner to call out the dessert buffet area as well as to add much needed design and sweet sentimentality – perfect for a happy wedding celebration!
Learn how to make this banner at "Get This Look: DIY Mini Gold Glitter Banner Kit" and shop the above dessert bar items at the Beau-coup dessert bar collection.