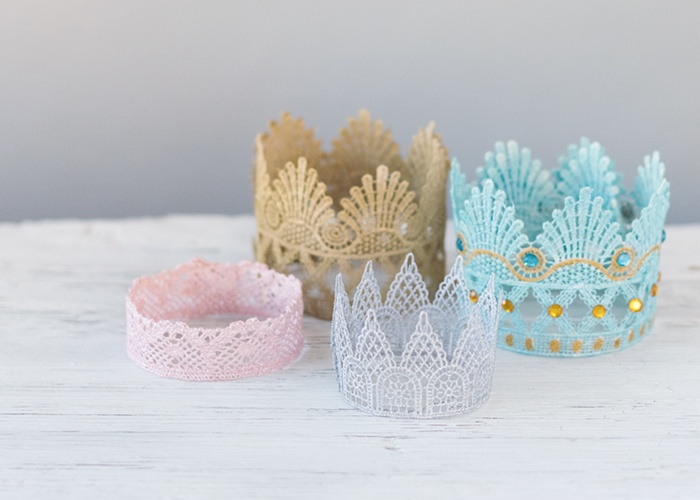 Ready to make your little prince or princess a crown of their very own? We loved that you can customize these crowns as much as you like – from color, to jewels, to size. This is a sweet addition to any little prince or little princess celebration, and can be used for decoration, or over and over again for your little one's play time. Keep reading for our easy step-by-step guide, to your very own lace crown.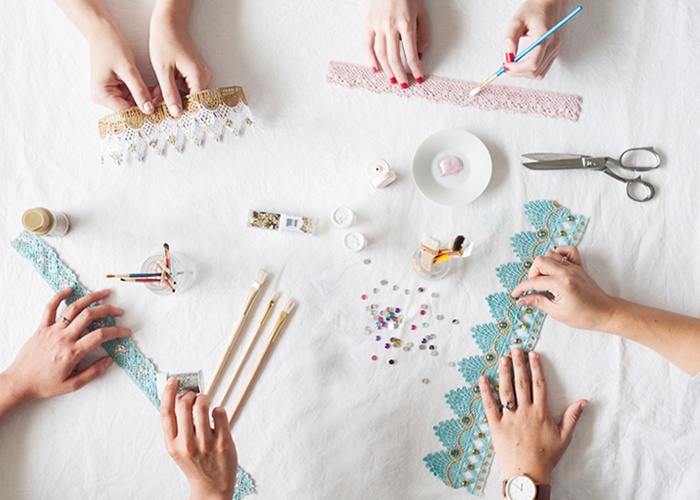 Here's some supplies you'll need:
Lace (pick your favorite style)
Scissors
Fabric stiffener
Paint
Paintbrushes
Jewels or sequins (if you please)
Hot glue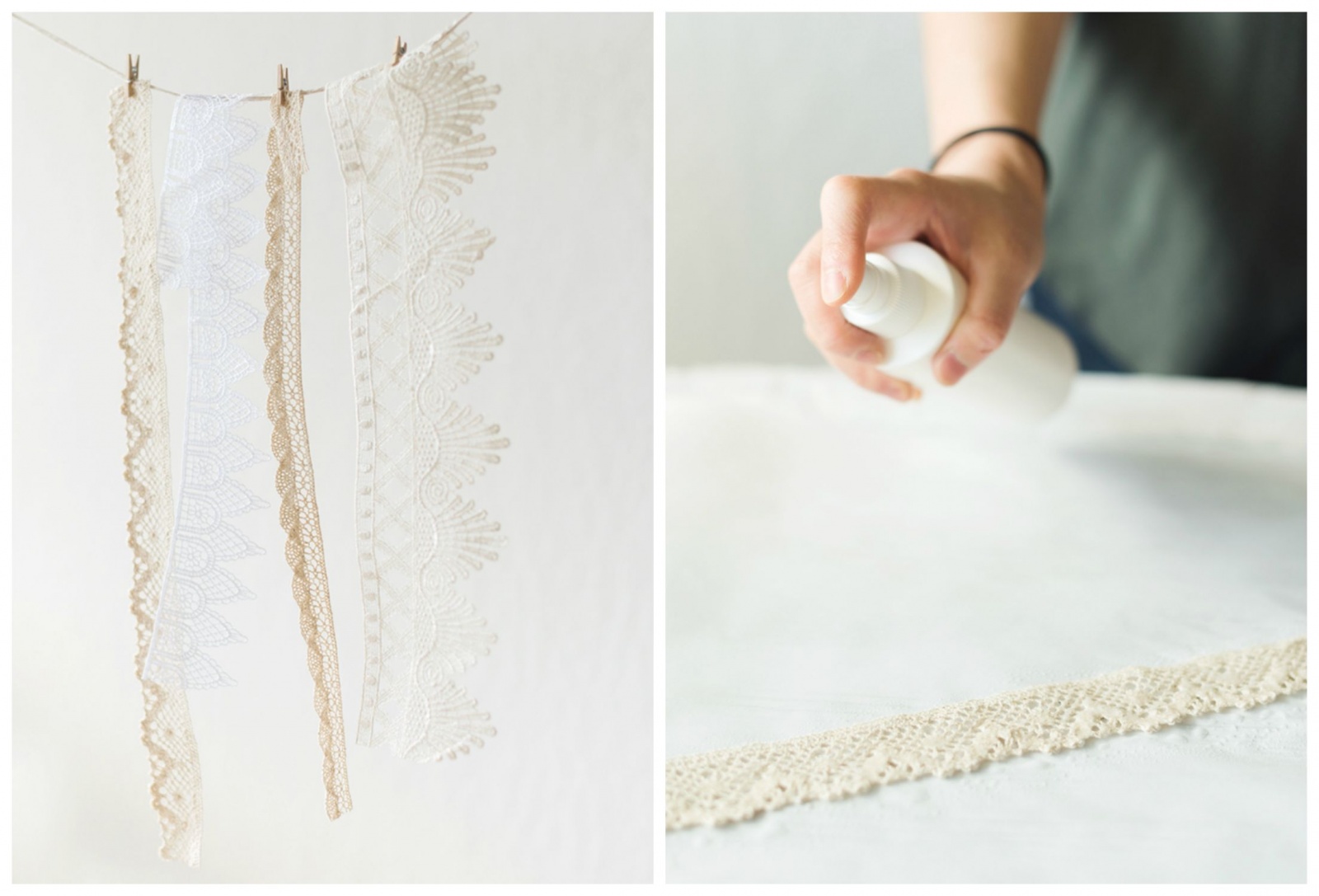 Your first step is to find your favorite lace style. We decided to choose a few to show you the different looks. Next up, spray all of your lace with fabric stiffener and lay out to dry. Let the lace air dry completely before your next step, or to speed things up, trying putting in the microwave like we did.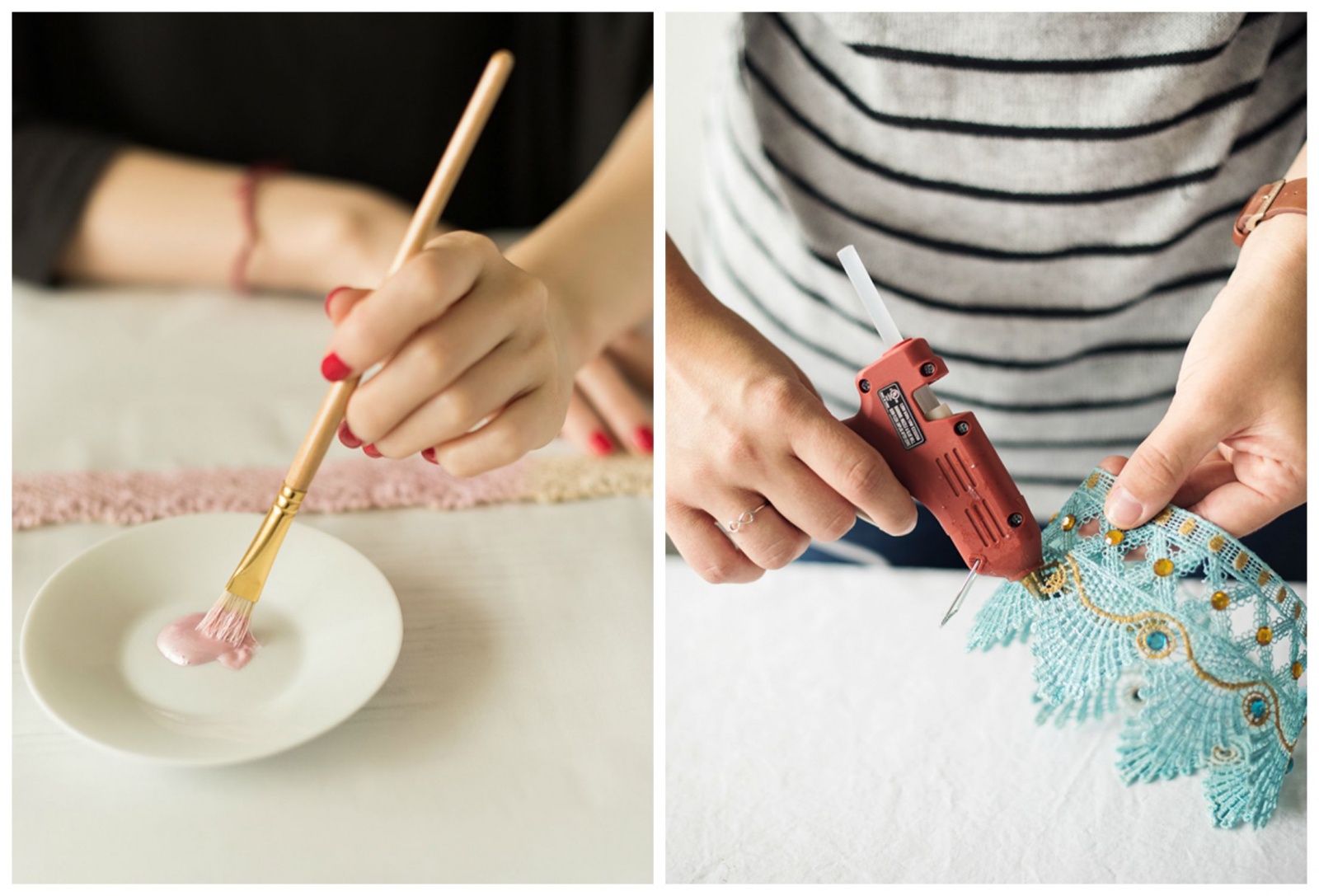 Have you decided what color to make your crown yet? We liked light pink, light blue and gold for ours. Paint your stiffened lace and if you would like to, add some jewels. Hot glue works best to make the jewels stay in place, then hot glue both ends of your crown together, to your desired size.
It's that easy. Now you have a beautiful lace crown, ready for your special little prince or princess.