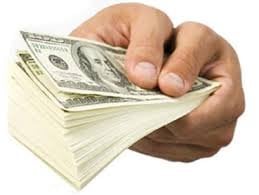 Congrats to Elaine and Tyler, the winners of our Resourceful Brides $1000 giveaway!  The contest which was co-sponsored by Beau-coup and Wedding Paper Divas, asked brides and grooms to share their best money-saving wedding tips.  Hundreds of tips were submitted during the contest and more are rolling in every day making the site a destination for anyone looking for creative ways to save on their wedding.  Check out Elaine's winning tip below.
Music for Ceremony
submitted by Elaine
When looking for music for the ceremony I was shocked at the costs!  I wanted "live music".  Some nice string music.  I researched and it was going to cost me at least $500 for a 3 piece string quartet to play for an hour.  Crazy!  So I contacted my local university and spoke to the program director for the music department.  I asked him to pass the word to seniors only that I need a cellist, violinist, and either a harp player or a flute player.  I offered them $50 each.  A savings of $350.  Use your local college students!  They are hungry for money and willing to work hard.
You can read more great tips and advice on www.resourcefulbrides.com.