Are you looking to add a little winter style to your wedding shoes? Inspired by our Woodland Wonderland wedding collection, we came up with the perfect solution–tartan bow shoe clips! This clip-on accessory allows you to easily add and remove a beautiful bow to your wedding shoes. It's such a simple and fun way to add an extra touch of detail to your outfit. Let us show you how it's done.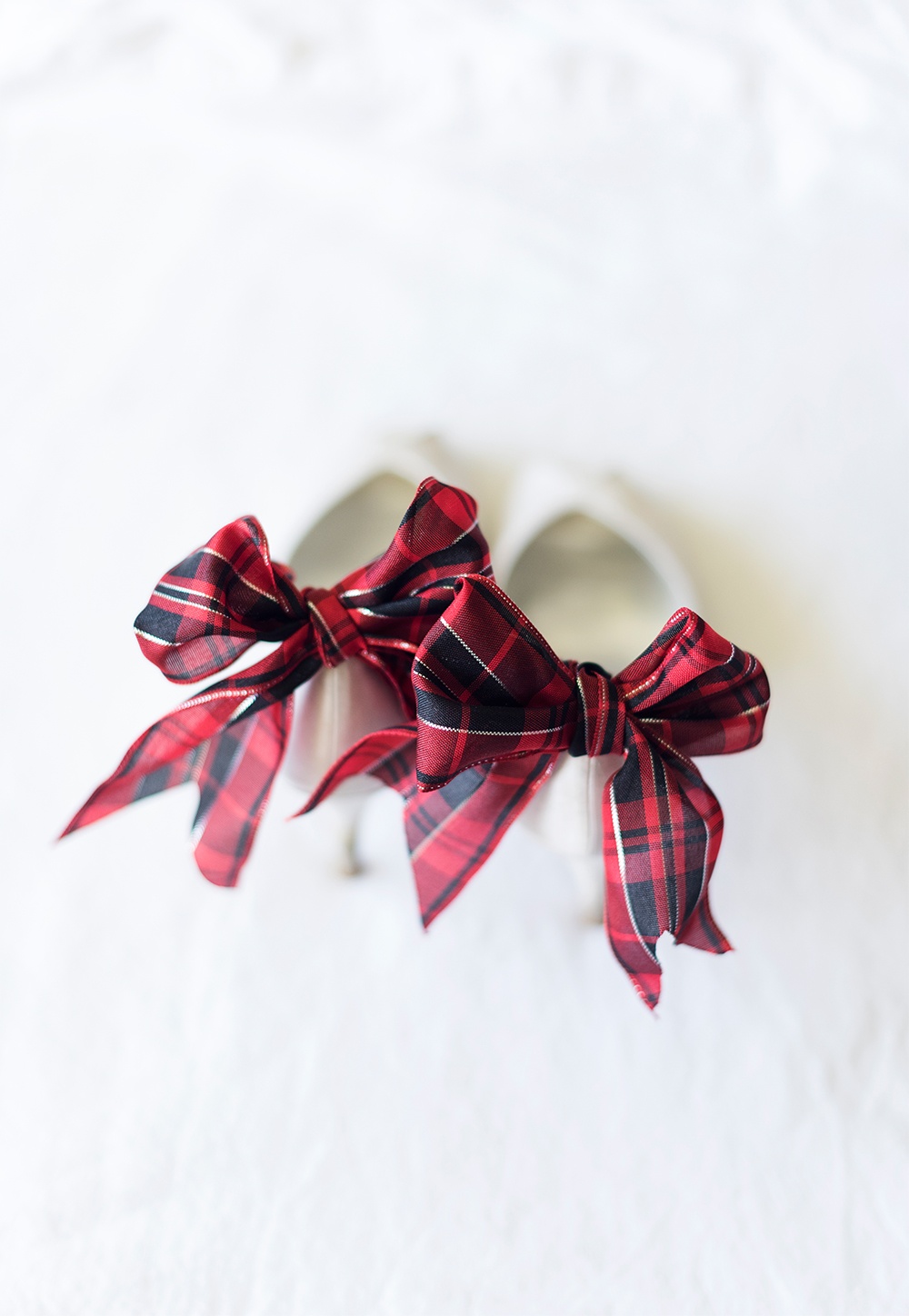 Here's what you'll need
Shoes
Tartan (plaid) ribbon
Scissors
Shoe clip (we found ours here)
Hot glue gun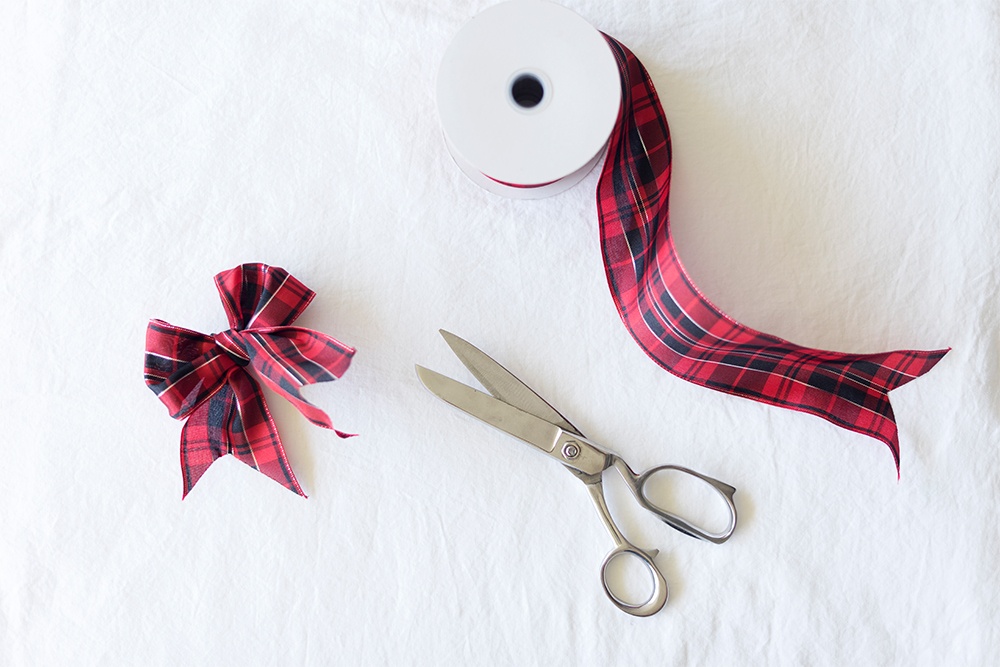 Your first step is to tie a bow using your ribbon. (We loved a red tartan print for a winter wedding). Cut your ribbon to your desired length and tie. Once you've got your bow, all you need to do is hot glue it onto your shoe clip. It's that easy! Now you're ready to clip your new winter accessory onto your wedding shoes.