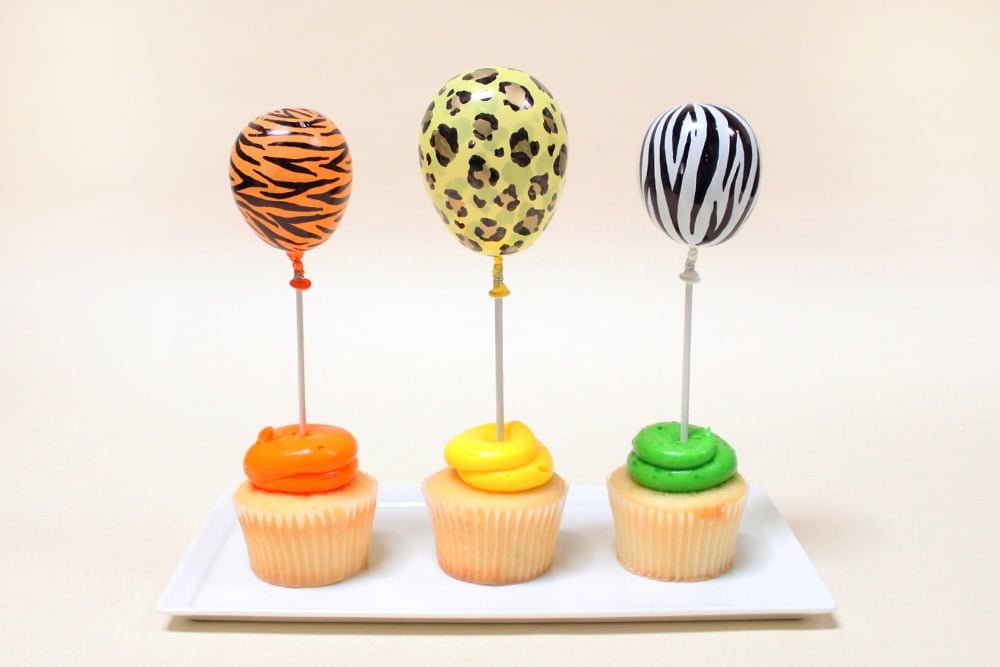 Get ready to go wild! These DIY animal print balloon cupcake toppers are a simple way to add some style to your safari or jungle themed party! This is a great project for anyone on a budget and it's so easy to make that anyone can do it. Let's get started on making your custom cupcake toppers!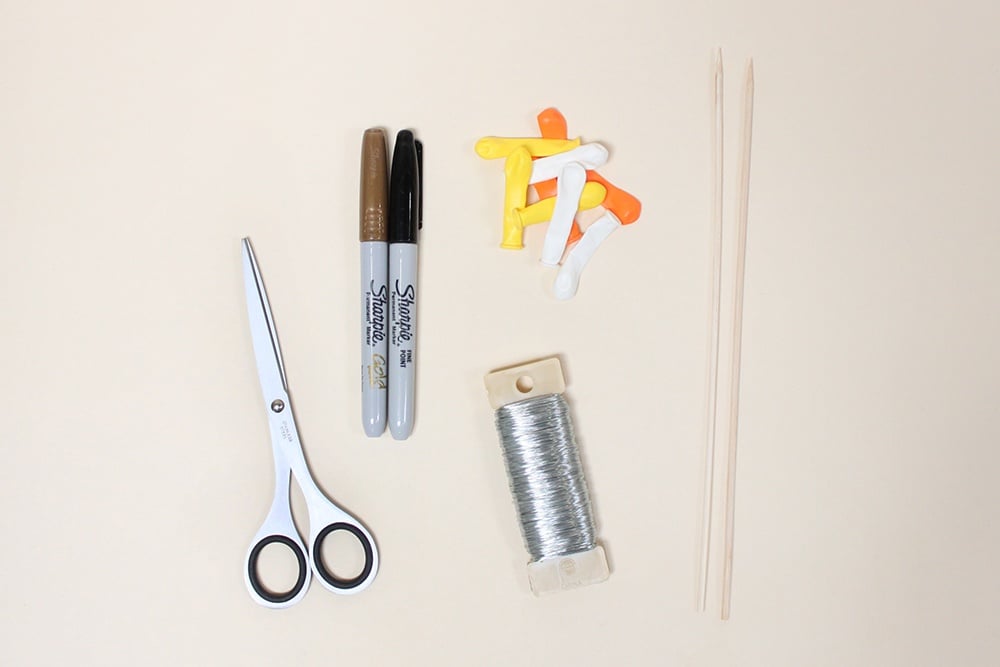 Here's what you'll need:
Water balloons
Sharpies in black and gold
Skewers
Wire
Scissors
Your first step is to blow up your water balloons and securely tie them closed. Next up is drawing the animal print patterns on your balloons. We decided to go with tiger stripes, zebra stripes, and leopard spots. After you've successfully drawn your animal print around the entire balloon, cut a small piece of wire and use it to wrap the bottom part of your balloon to a skewer. Your last step is to simply insert the skewer into your cupcakes or any other dessert you're enjoying. Your safari inspired desserts are complete!